The Red Sox would have done better against the Petaluma Little League squad. One player was about a foot taller than Dustin Pedroia and a number of them were his height.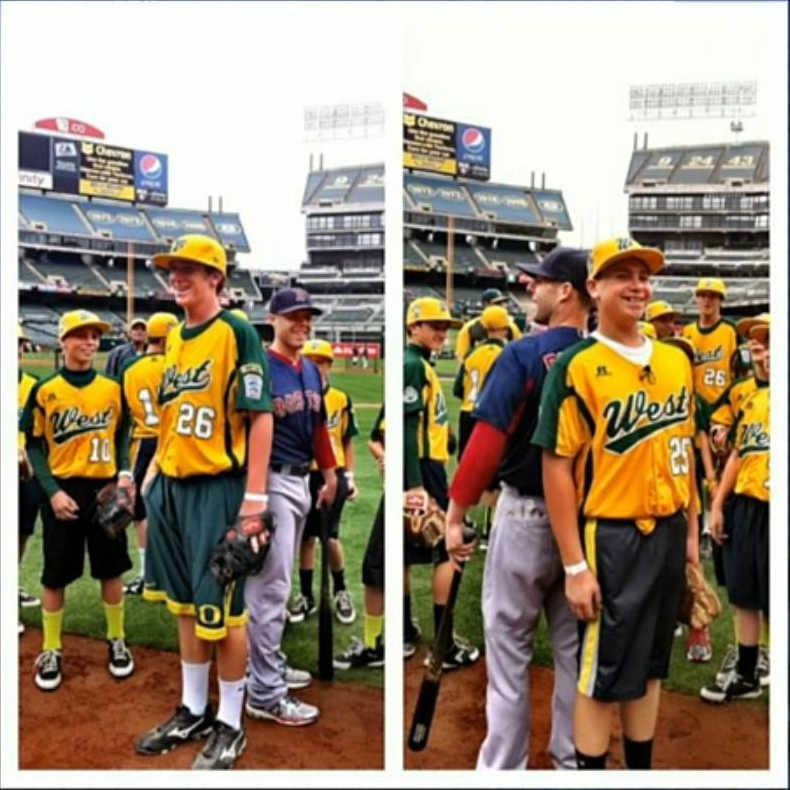 This season the Oakland Athletics and their fans have latched on to the Bernie dance, which was inspired by a song by ISA called "Movin' Like Bernie."
Of course the song was inspired by the cinematic masterpiece Weekend at Bernie's. The thespian who portrayed Bernie Lomax, Terry Kiser, was in the stands for this game and in a gesture fitting to his stature to the dramatic arts was tapped to throw out the first pitch in Saturday's match.
It is not a stretch to say that the role of Lomax is the pinnacle of acting challenges. It is not a coincidence that he is similarly named to Willy Loman, the protagonist in Arthur Miller's "Death of a Salesman." With his tour de force performance Kiser joined the ranks of Dustin Hoffman, George C. Scott, and Philip Seymour Hoffman.
Game 133: August 31, 2012

Boston Red Sox
62-71

2

L: Aaron Cook (3-8)

HR: Jarrod Saltalamacchia (23)

Oakland Athletics
74-57

20

W: Brandon McCarthy (8-5)

2B: Brandon Moss – 2 (9), Josh Reddick (25), Chad Pennington (16), Adam Rosales (3)
HR: Josh Donaldson (5), Moss (15), George Kottaras – 2 (6), Reddick (28)