The Red Sox won last night but with the recent blockbuster trade the focus isn't on the present but the future. As is tradition, two players seemed to injure themselves on the field. David Ortiz legged out a double in the third and although he stayed in the game he was scratched from Saturday's lineup. Jon Lester won his third game in a row but was pulled off the mound in the eighth and departed with a visible limp. It turned out to be leg cramps but the way this season has gone a more serious ailment wouldn't have been surprising.
Nick Punto got a Twitter account at the behest of his Red Sox teammates but, along with Josh Beckett, Carl Crawford, and Adrian Gonzalez, is no longer in Boston. The Dodgers sent the trio to Los Angeles on a private jet today. Too bad John Lackey didn't join them.
In return Boston received James Loney and four prospects: infielder Ivan DeJesus, Jr., right-handed pitcher Allen Webster, and two players to be named later, rumored to be Rubby de la Rosa and James Sands.
After Ben Cherington's press conference Nick Cafardo said that the new general manager has effectively erased Theo Epstein's legacy with the trade. I think that is an oversimplification, given that it was under Epstein's tenure that talent such as Dustin Pedroia and Jacoby Ellsbury was identified.
This will be the benchmark of how Cherington evaluates talent and leverages value in trades. At the moment it is too early to tell, but certainly ownership appreciates the massive reduction in payroll.
Maybe Cherington can draft this kid in 2025. Click on the picture for high resolution picture and see the kid's catch in the lower right.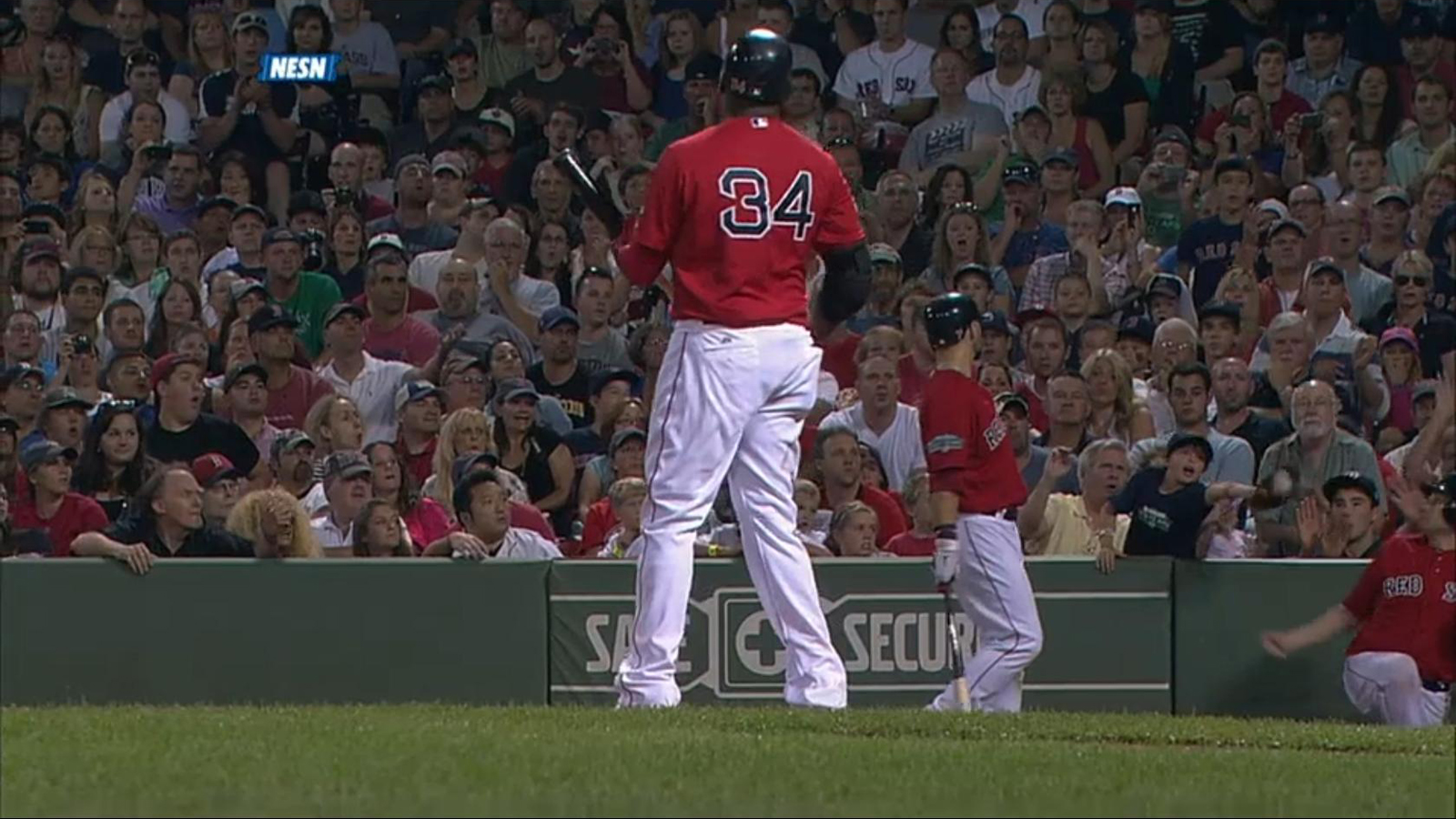 Game 126: August 24, 2012

Kansas City Royals
55-69
3
BS, L: Kelvin Herrera (1, 1-2)

2B: Alex Gordon (40)
HR: Eric Hosmer (12)

Boston Red Sox
60-66

4
W: Jon Lester (8-10)
H: Vicente Padilla (21), Andrew Miller (13)
S: Andrew Bailey (1)
2B: David Ortiz (26), Dustin Pedroia (28), Pedro Ciriaco (9)