Clay Buchholz gritted out nine innings in a tight game with a exemplary line: 2 hits, 2 earned runs, no walks, and six strikeouts. He did so well this guy gave him a big hand.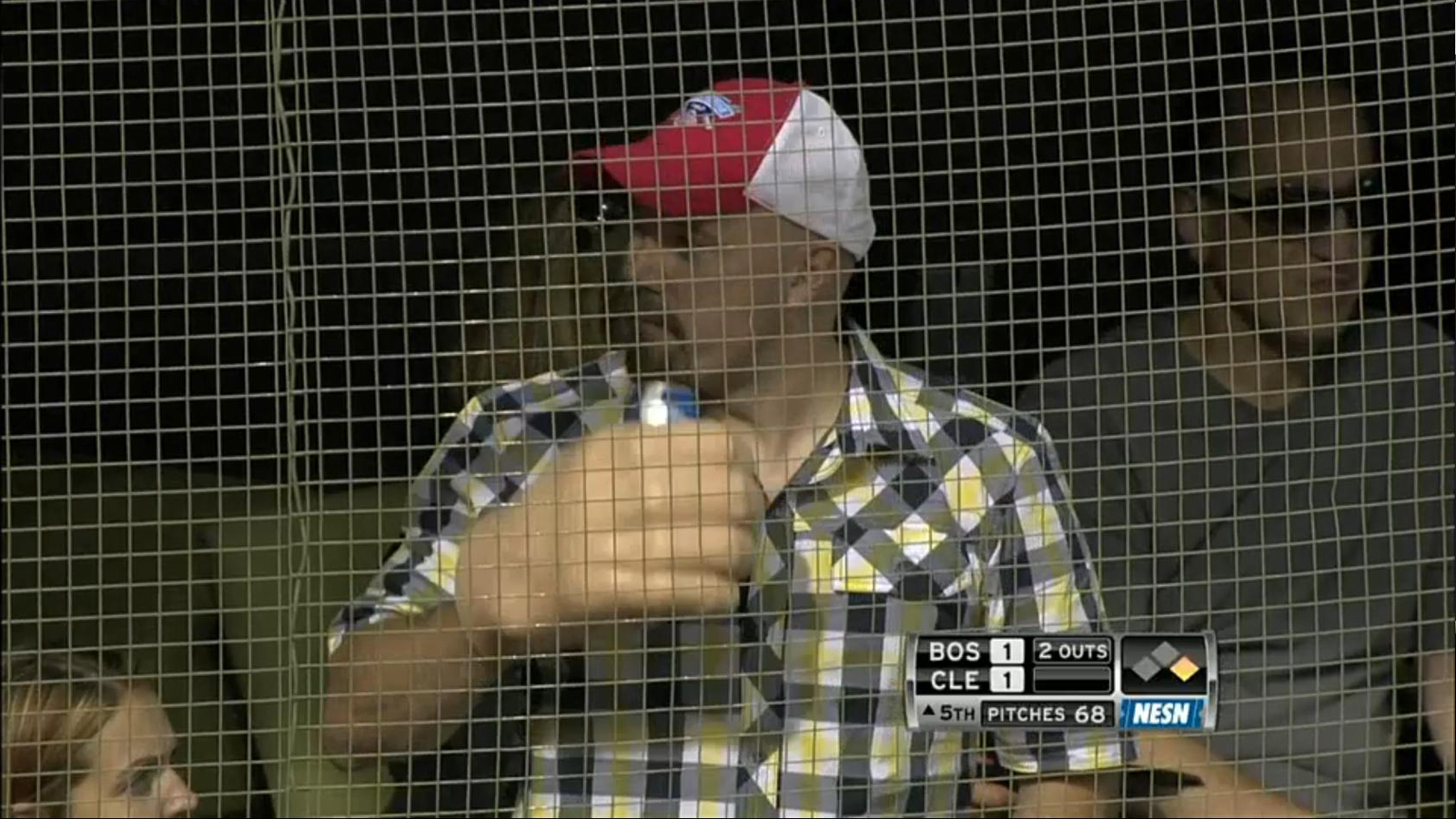 John Lackey probably upped the two Bud Lights he downs for losses to three. All would have been forgiven if Lackey used a FanFist in Red Sox colors.
If Will Middlebrooks had a FanFist he might have avoided breaking his right wrist. He took Esmil Rogers's 96-MPH fastball on the wrist in the ninth inning and will likely miss the rest of the season as a result. Them's the breaks.
Game 114: August 10, 2012

Boston Red Sox
56-58

3

W: Clay Buchholz (10-3)

HR: Cody Ross (18)

Cleveland Indians
52-61

2

L: Chris Seddon (0-1)

2B: Asdrubal Cabrera (26)
HR: Jason Donald (1)