These fans' bucket list went unfinished as the Red Sox dropped the last game of this series to the Tigers. Aaron Cook was hit hard by Detroit's batters in the fifth, with sluggers Miguel Cabrera and Prince Fielder capping off the five-run onslaught with consecutive circuit clouts. Fielder demonstrated full recovery from getting hit with a pickoff in the fourth inning. He had writhed about as if mortally wounded but his dramatic gyrations were more soccer than serious.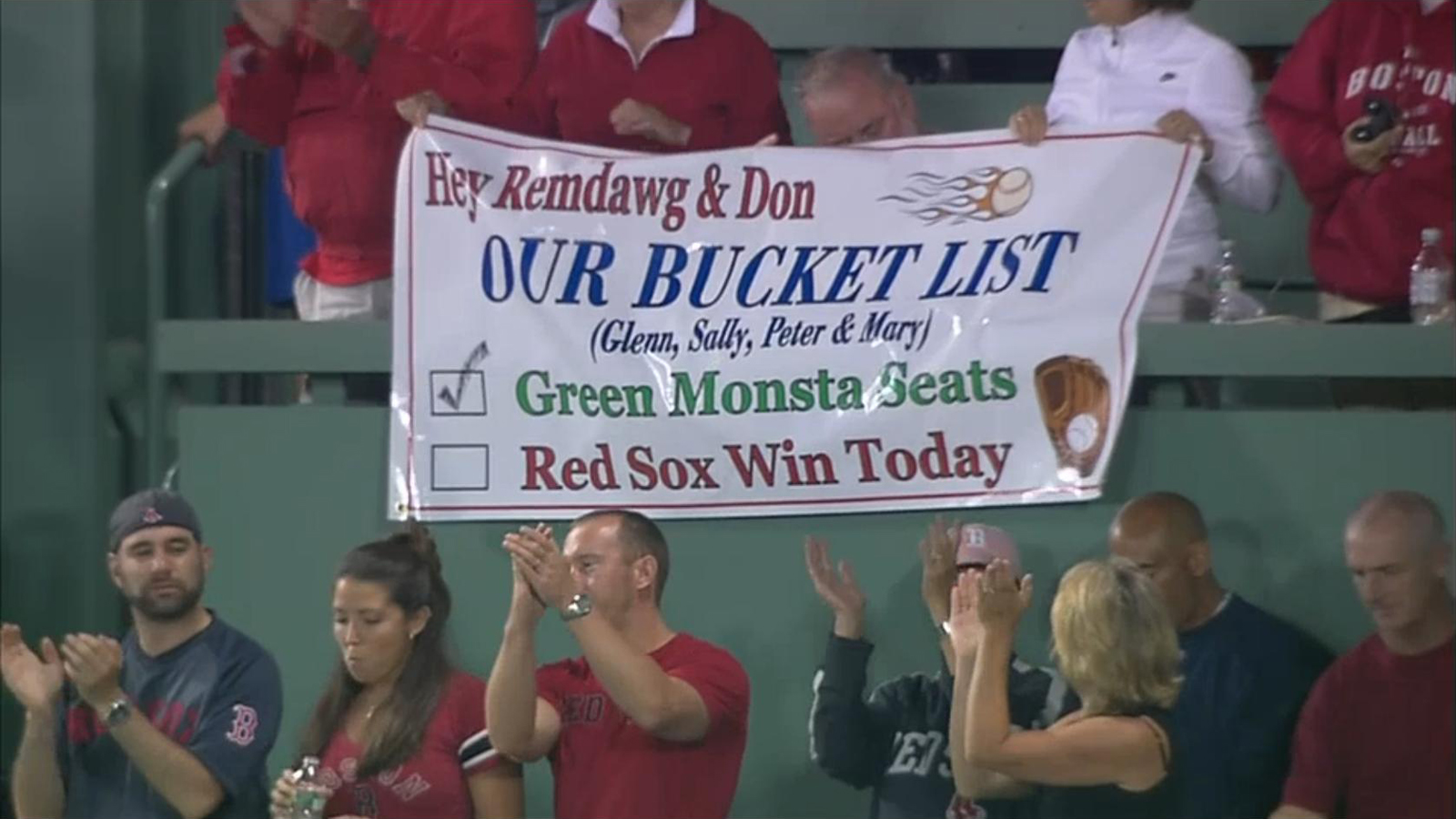 NESN is looking for a producer for a day in a rather interesting contest. The winner may score "any of the following unique NESN experiences: one inning in the NESN broadcast booth with Don Orsillo and Jerry Remy; one inning in the 3rd base photographer's well with Jenny Dell; one inning with a NESN cameraman; one inning in the NESN broadcast truck; and other ballpark experiences as determined by NESN." But can they pick songs with Peter Grenier?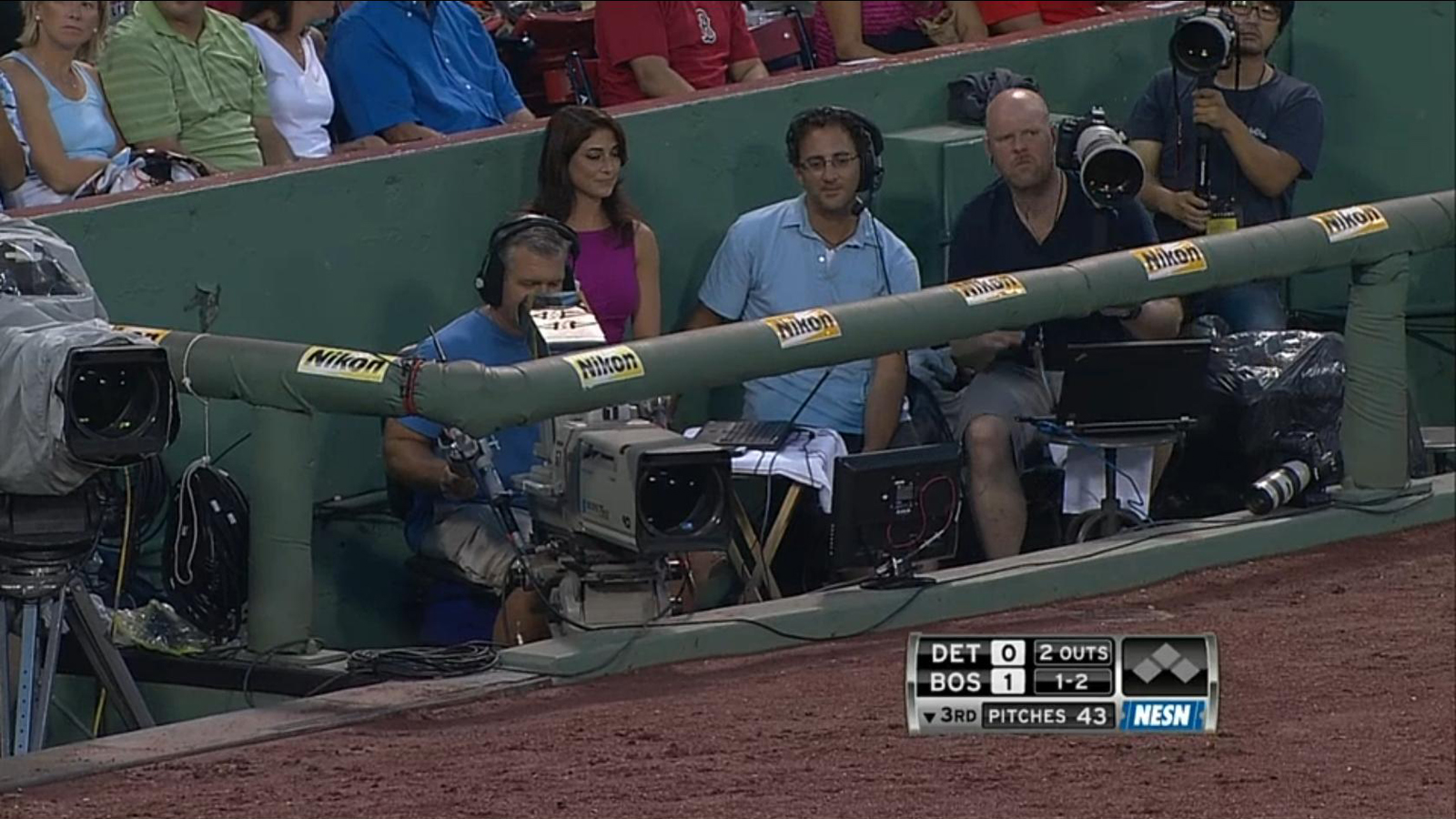 It was a disappointing end to an otherwise winning series, but at least Jacoby Ellsbury (1-for-4 with a double and a walk) and Carl Crawford (1-for-5 with a home run) are starting to show power at the top of the lineup. Ellsbury made a spectacular diving catch of a Delmon Young fly ball to end the fourth that had him crashing his back into the bullpen wall. I fully expected another trip to the disabled list for Ellsbury but he got up unscathed.
Game 105: August 1, 2012

Detroit Tigers
55-50

7

W: Rick Porcello (8-6)
H: Phil Coke (17), Octavio Dotel (8), Joaquin Benoit (23)
S: Jose Valverde (21)

2B: Prince Fielder (22)
HR: Miguel Cabrera (26), Fielder (17), Delmon Young (12)

Boston Red Sox
53-52

5

L: Aaron Cook (2-5)

2B: Jacoby Ellsbury (7)
HR: Carl Crawford (2)