Instead of starting Nick Punto at third Bobby Valentine should have wrangled Ben Cherington to sign Shawn Thornton or Tuukka Rask. Their batting practice cuts looked respectable. Jerry Remy noted that most hockey players like the ball low and have a dip in their swing.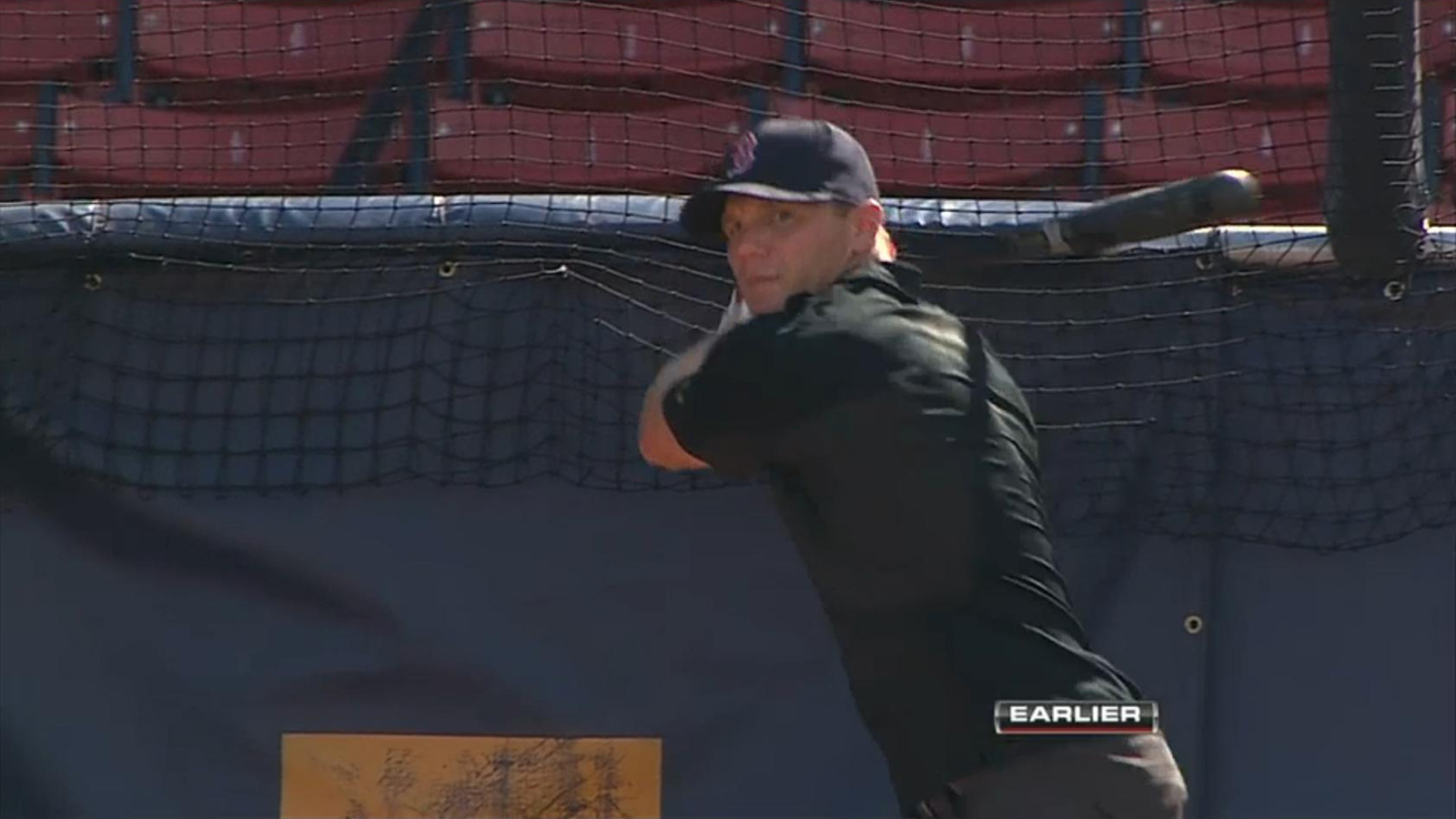 Remy was pleasantly surprised and suitably impressed by Rask's even swing.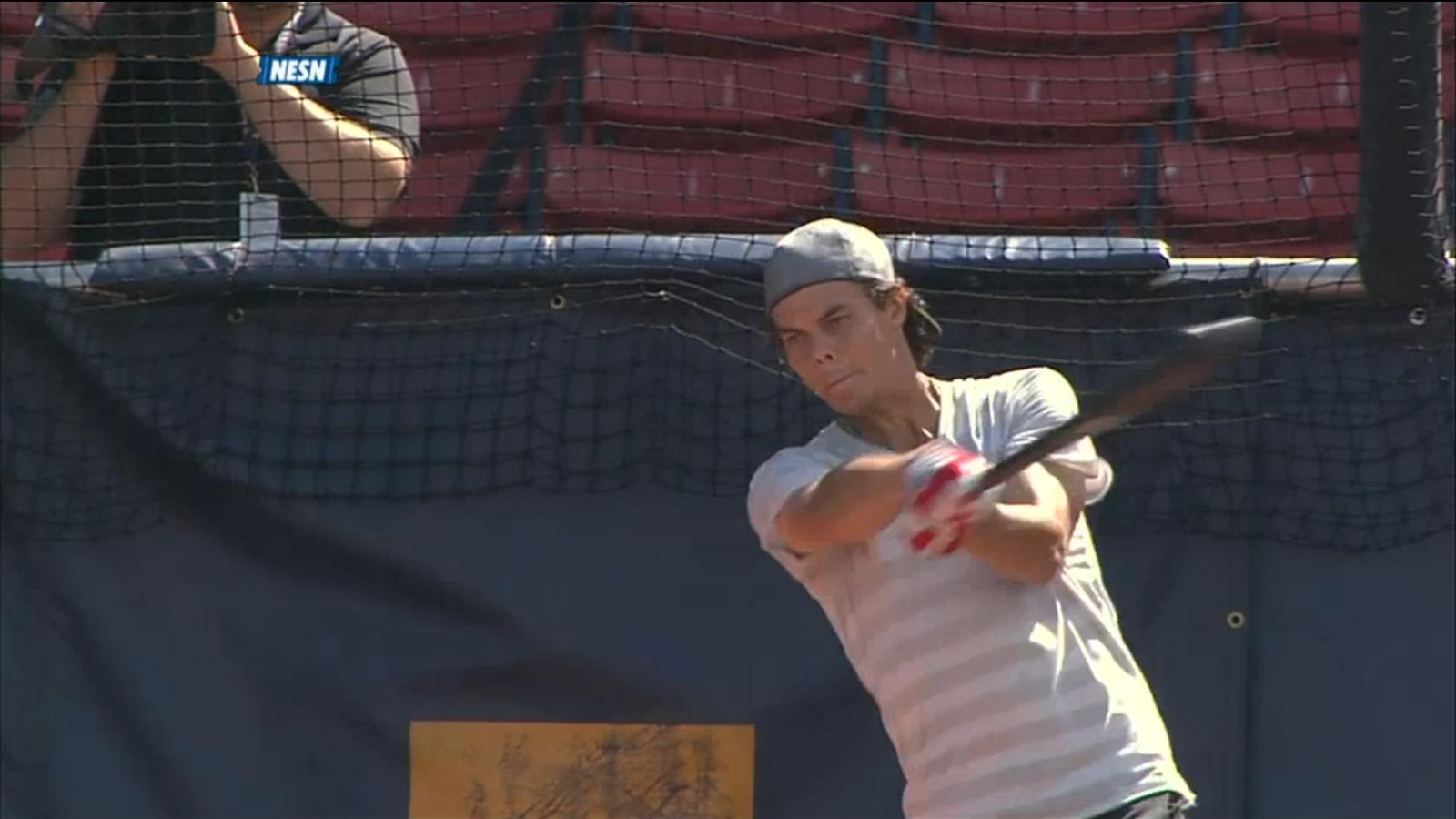 If Dustin Pedroia were a hockey player he'd get an unsportsmanlike conduct penalty. After an unfavorable check swing call from first base umpire Paul Nauert Pedroia hurled invectives from the dugout.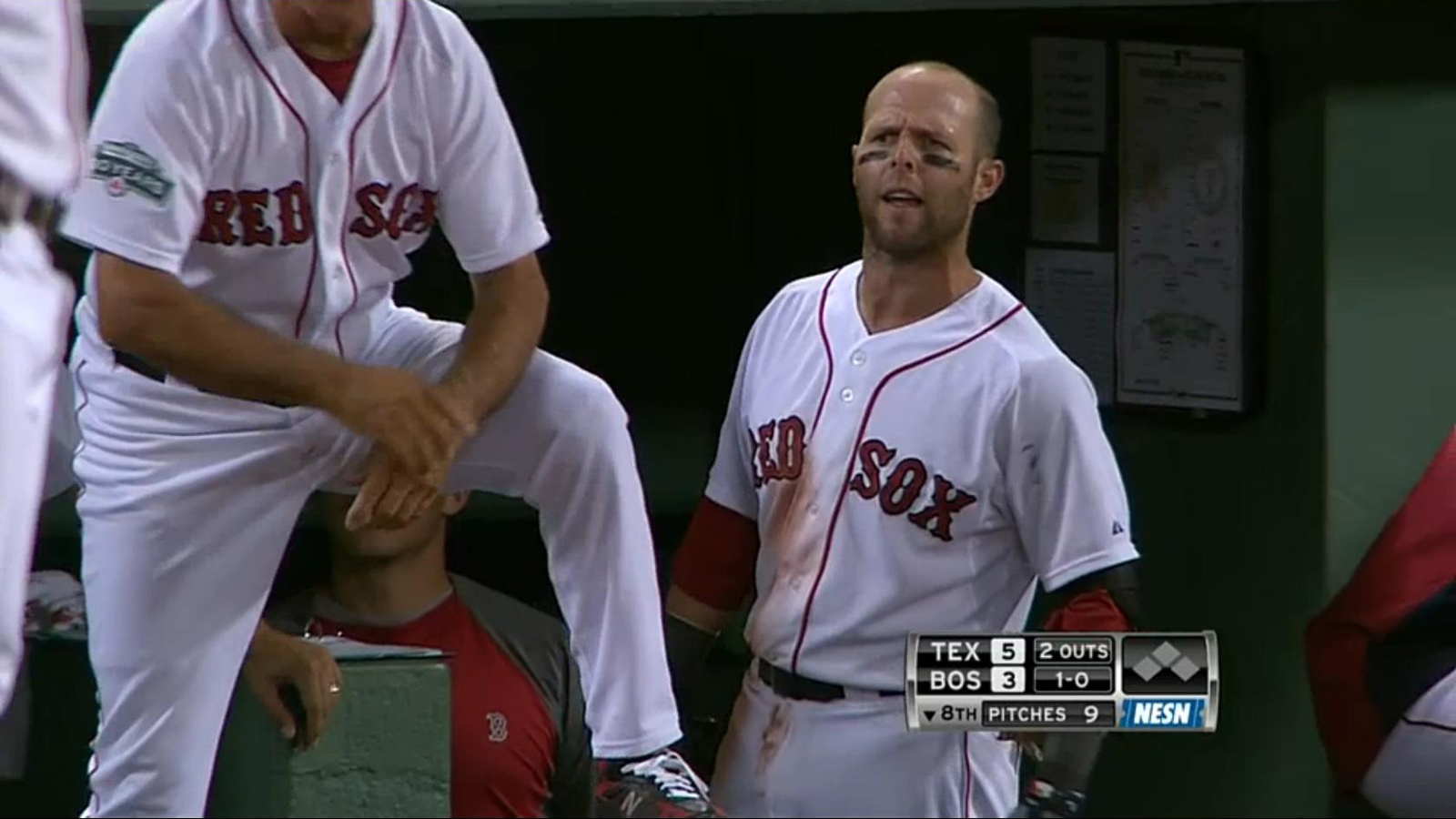 Pedroia was ejected after Craig Breslow hit David Murphy with a pitch. Like how some players won't let go of Terry Francona's memory Pedroia wouldn't forget how Nauert slighted him.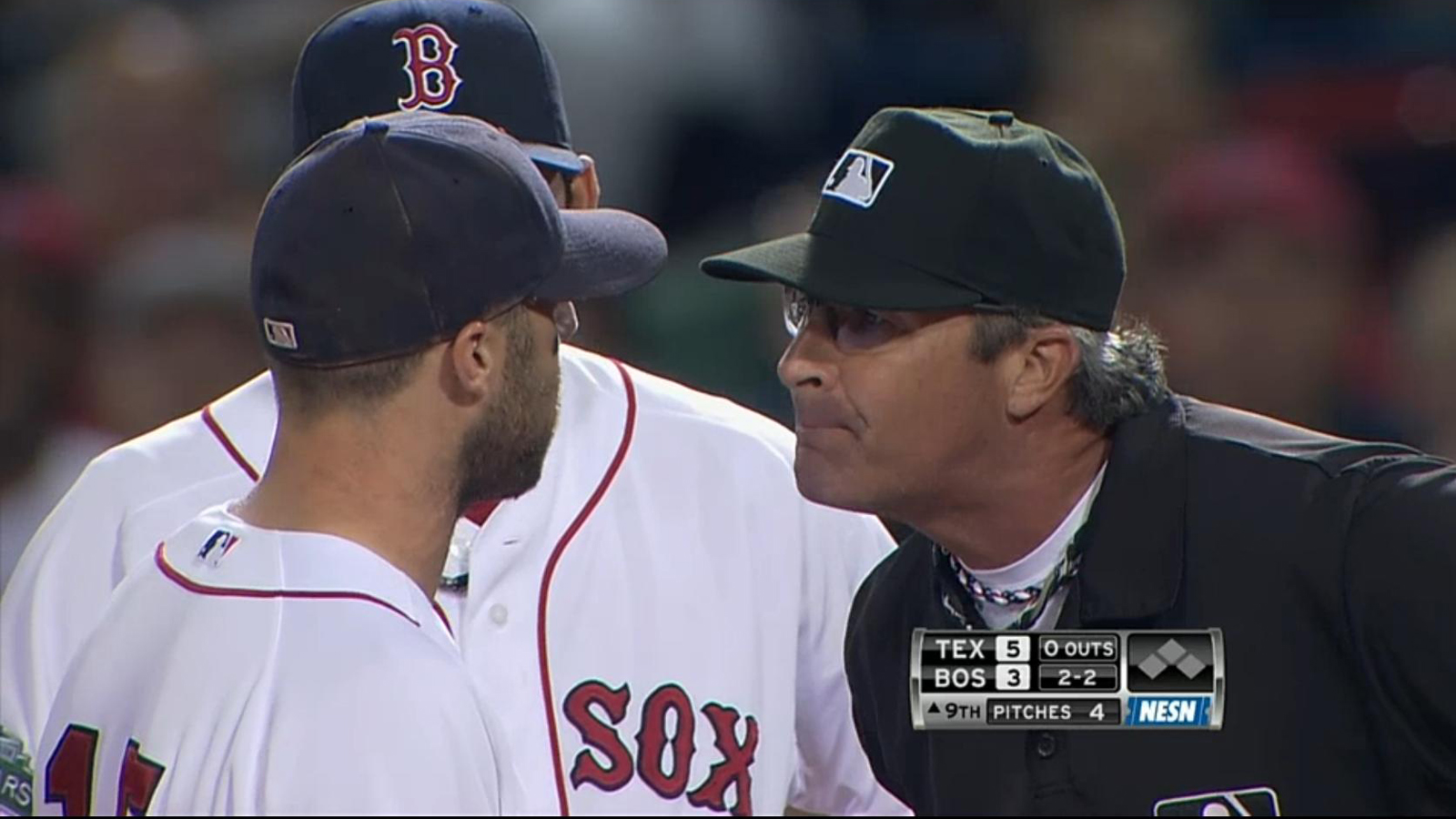 Game 111: August 7, 2012

Texas Rangers
64-45

6

W: Ryan Dempster (6-5)
H: Robbie Ross (6), Mike Adams (20)
S: Joe Nathan (22)

2B: David Murphy (19)

Boston Red Sox
55-56

3

L: Jon Lester (5-10)

2B: Carl Crawford (5), Cody Ross – 2 (21), Adrian Gonzalez (31)
HR: Will Middlebrooks (14)