Pesky is the Royal Rooters' rally cry
Pesky is the guy we always adored
"Pesky!" echoed April through October nights
After serenading Dom, Ted, and Doerr
Pesky was a man with a sparkling smile
Pesky was a man we all love
He doesn't know the meaning of "don't fight"
He's got a bandbox full of love
And sometimes when the game is on the line
Pesky always urged them to play
Along the bench from Jim Ed to Bellhorn
The boys will always sing and sway
Two! Three! Four!
Pesky, "Nuf Ced" McGreevey shouted
We know you didn't hold the ball
Johnny, you know we love you madly
Hear the crowd roar to your call
Don't blame us if we ever doubt you
You know we couldn't live without you
Pesky, you are the only only only
The Orioles showed up at the grounds one day
They found Johnny in the dugout
Mike Lowell led the charge into the park
Stormed the offices and led the team to a rout
The Rooters gave the other team a dreadful fright
Boston's tenth man could not be wrong
Up from "Third Base" to Huntington
They'd sing another victory song
Two! Three! Four!
Pesky, "Nuf Ced" McGreevey shouted
We know you belong in the Hall
Johnny, you know we love you madly
Hear the crowd roar above it all
Don't blame us if we ever doubt you
You know we couldn't live without you
Mr. Red Sox, you are the only only only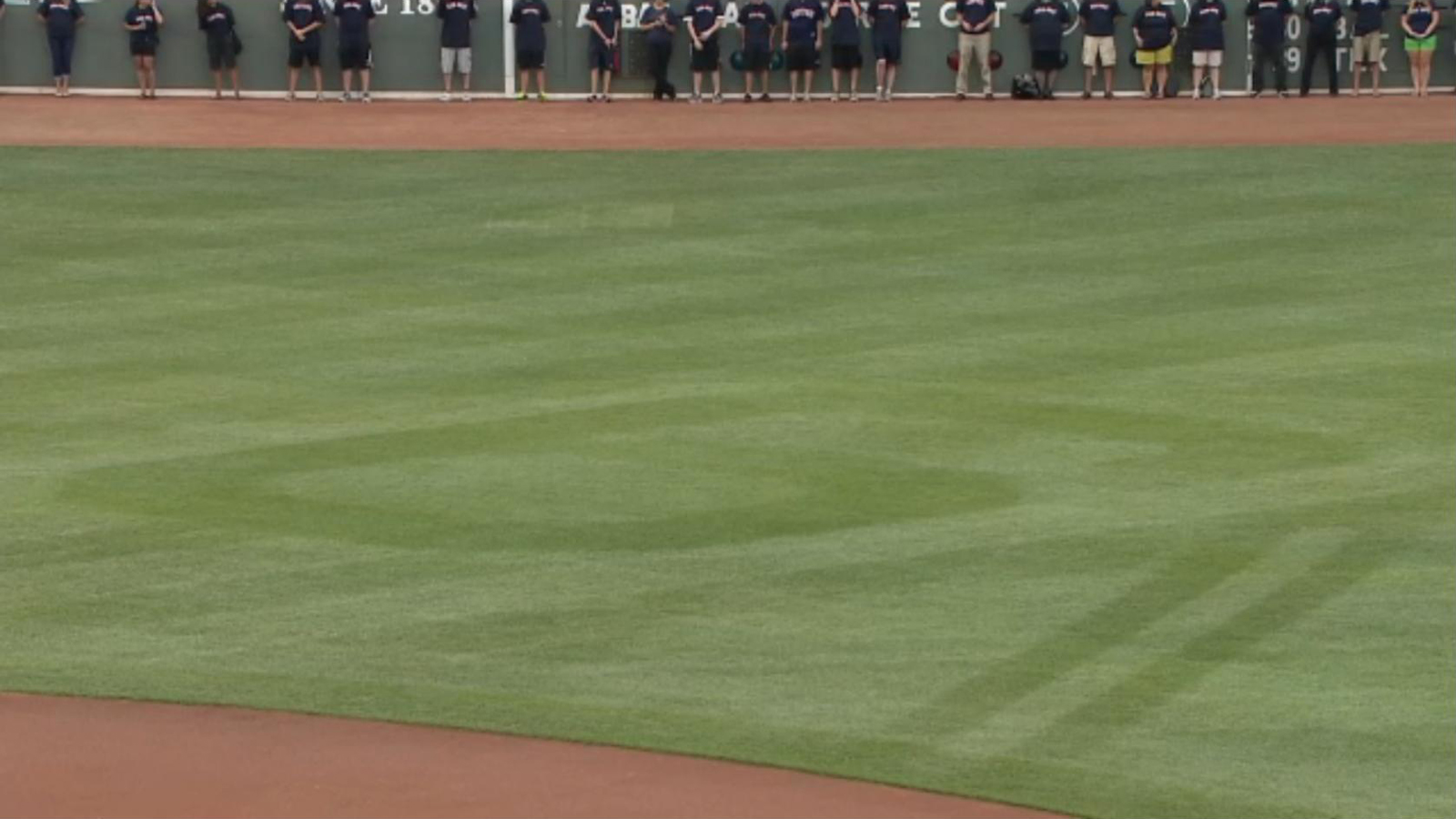 Game 123: August 21, 2012

Los Angeles Angels of Anaheim
63-60
5
W: Erwin Santana (7-10)
H: Jordan Walden (6), Scott Downs (18), Kevin Jepsen (9)
S: Ernesto Frieri (15)
2B: Albert Pujols (33)
HR: Mark Trumbo (30)

Boston Red Sox
59-64

3
L: Aaron Cook (3-7)
2B: Cody Ross (25), Scott Podsednik (5)
HR: Jarrod Saltalamacchia (21)