Red Sox baserunning was a mockery of the game. Pedro Ciriaco led off the inning promisingly enough with a double lined to right. The extra base hit knocked Ubaldo Jimenez out of the game, leaving Jacoby Ellsbury and Carl Crawford to face southpaw Tony Sipp.
Sipp struck out Ellsbury on four pitches. Crawford knocked a ground ball to shortstop Asdrubal Cabrera. Ciriaco took too large of a lead off the keystone sack and then failed to keep Cleveland's infielders in the rundown long enough. Cabrera tagged out Ciriaco and then fired to second to get the sliding Crawford.
In this game the best accomplishment by someone from the Boston area was this sign. While caricatures usually embellish its subjects' flaws, this artist tactfully rendered Don and Jerry's hairlines. The creator also evoked the Red Sox typeface without aping it exactly, avoiding any infringement.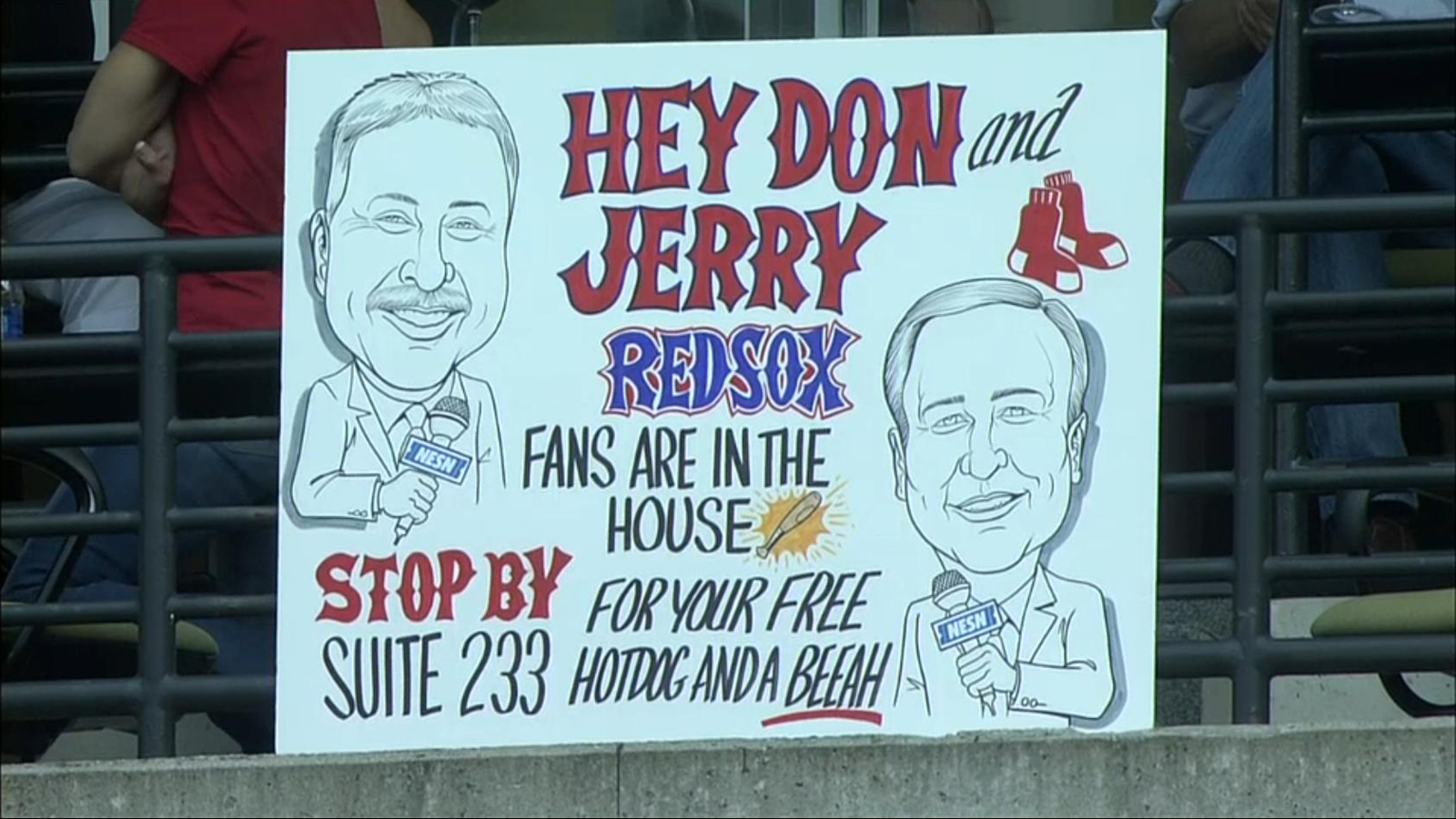 Game 113: August 9, 2012

Boston Red Sox
55-58

3

L: Felix Doubront (10-6)

2B: Pedro Ciriaco (5)
HR: Adrian Gonzalez (12)

Cleveland Indians
52-60

5

W: Ubaldo Jimenez (9-11)
H: Tony Sipp (12), Vinnie Pestano (23)
S: Chris Perez (30)

2B: Michael Brantley (34), Asdrubal Cabrera (25)
HR: Jason Donald (1)