Daisuke Matsuzaka's second return to the mound this season was a remarkable rebound: 7 innings pitched, 5 hits, 1 earned run, 2 walks, and 6 strikeouts. While it may be easier to stifle the struggling Royals than the Nationals, who Matsuzaka faced in his season debut, at this point Red Sox Nation will take any competent pitching performance as a positive.
Leadoff hitter Jarred Dyson is your prototypical center fielder: lithe, agile, fast. Due to his speed he seems to take risky routes to fly balls but in the first inning Dyson's trajectory was as accurate as the Jet Propulsion Lab's programming of Curiosity rover's landing.
Dustin Pedroia thought he started the laser show early when smacked the ball on a line to dead center. Dyson dashed under the ball and ran with confidence to the wall. He used the wall's padding to add to his height and steady his position at his apex. If Mike Trout hadn't made a spectacular grab of J.J. Hardy's fly ball Dyson would have made the catch of season by a center fielder.
The snare was so shocking Wally was caught with his head off.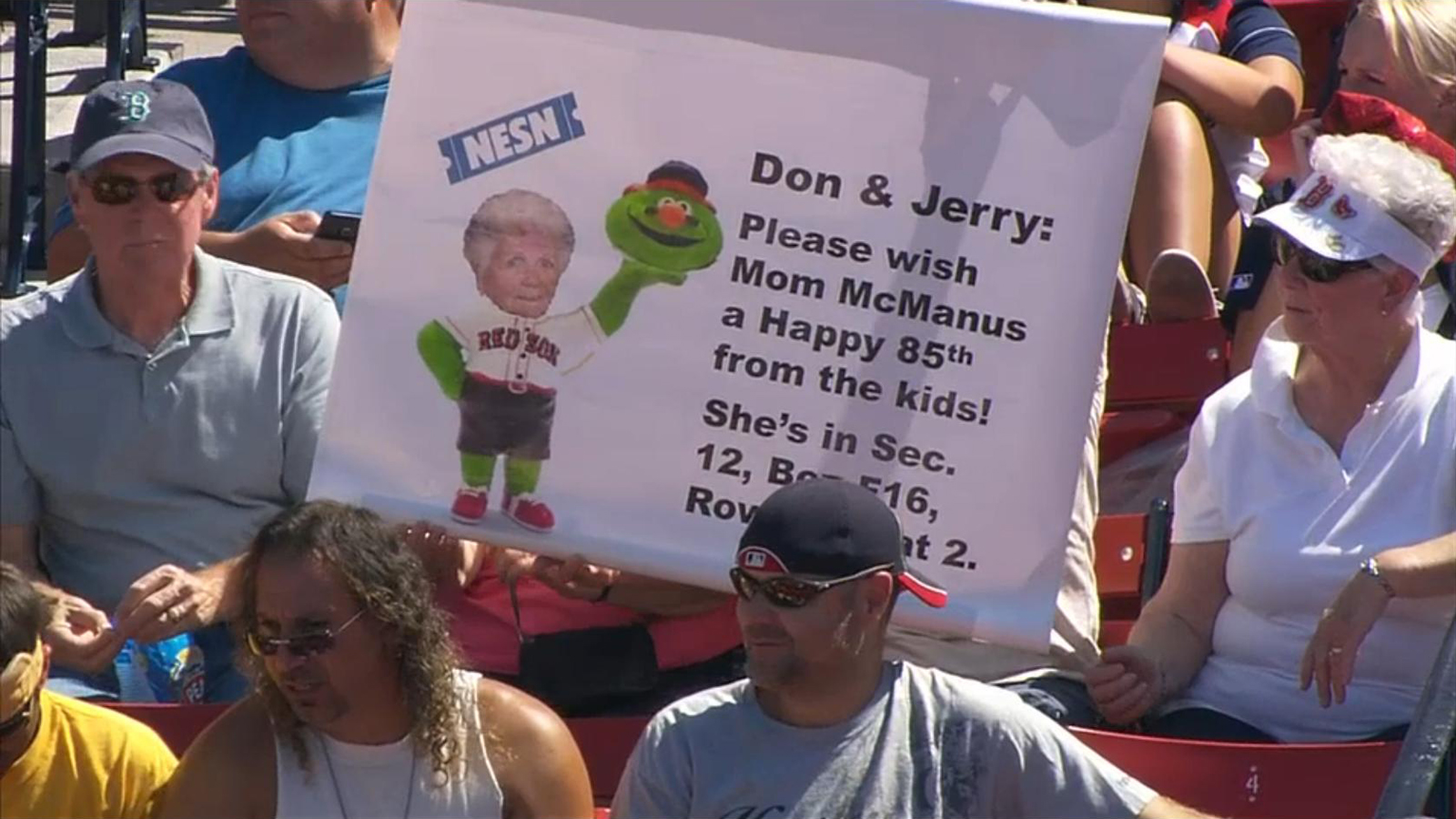 Game 129: August 27, 2012

Kansas City Royals
56-71
1

L: Luke Hochevar (7-12)
2B: Johnny Giavotella (4), Alex Gordon (42)

Boston Red Sox
62-67

5

W: Daisuke Matsuzaka (1-3)
H: Vicente Padilla (22)

2B: Jacoby Ellsbury (17), Cody Ross (27)
HR: Ellsbury (2)