In the seventh Ryan Lavarnway moved so fast cameras couldn't clearly capture his superhuman speed. The backstop lunged after Torii Hunter's popped up bunt attempt and snagged it before it touched the infield dirt.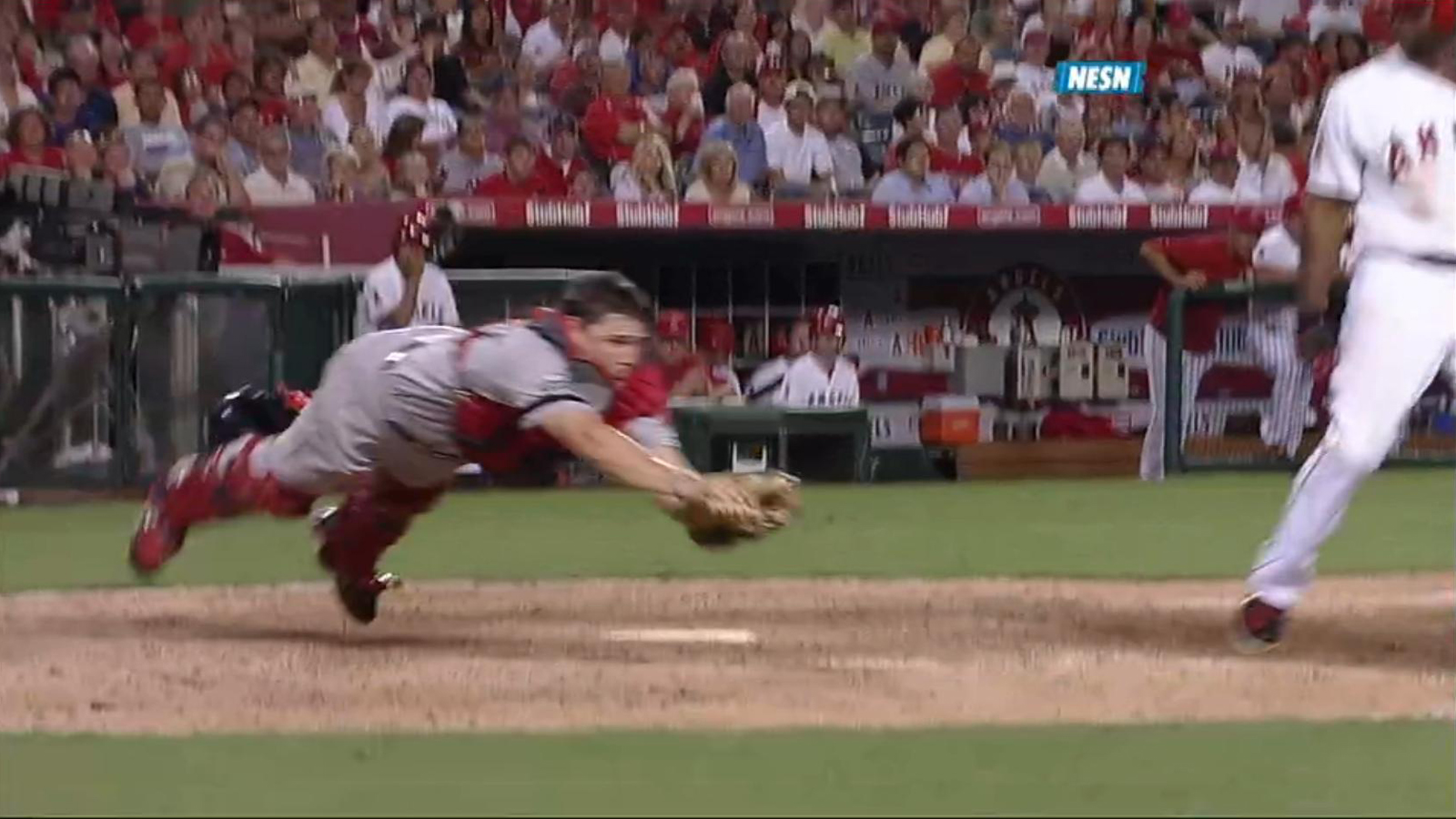 Perhaps blame should not be placed on Alfredo Aceves alone. Bobby Valentine did make the reliever pitch for more than three outs. If Aceves was trying to make a case for himself to be restored as closer he presented stunningly awful evidence. He pitched a perfect eighth but grazed Erick Aybar's toe with one down in the ninth.
Aybar's presence on the basepaths seemed to rattle Aceves, who threw to first twice before concentrating on the batter. Alberto Callaspo proceeded to walk on four pitches. Mike Trout broke his bat on a line drive single past a sprawling Dustin Pedroia for the tying run. Callaspo sprinted to third on the hit
Hunter had his vengeance in the ninth. The right fielder lofted the ball to his former territory. It was deep enough so that Jacoby Ellsbury couldn't possibly make an outfield assist to stop Callaspo from scoring the winning run.
Aceves's outing was about as messy as this kid.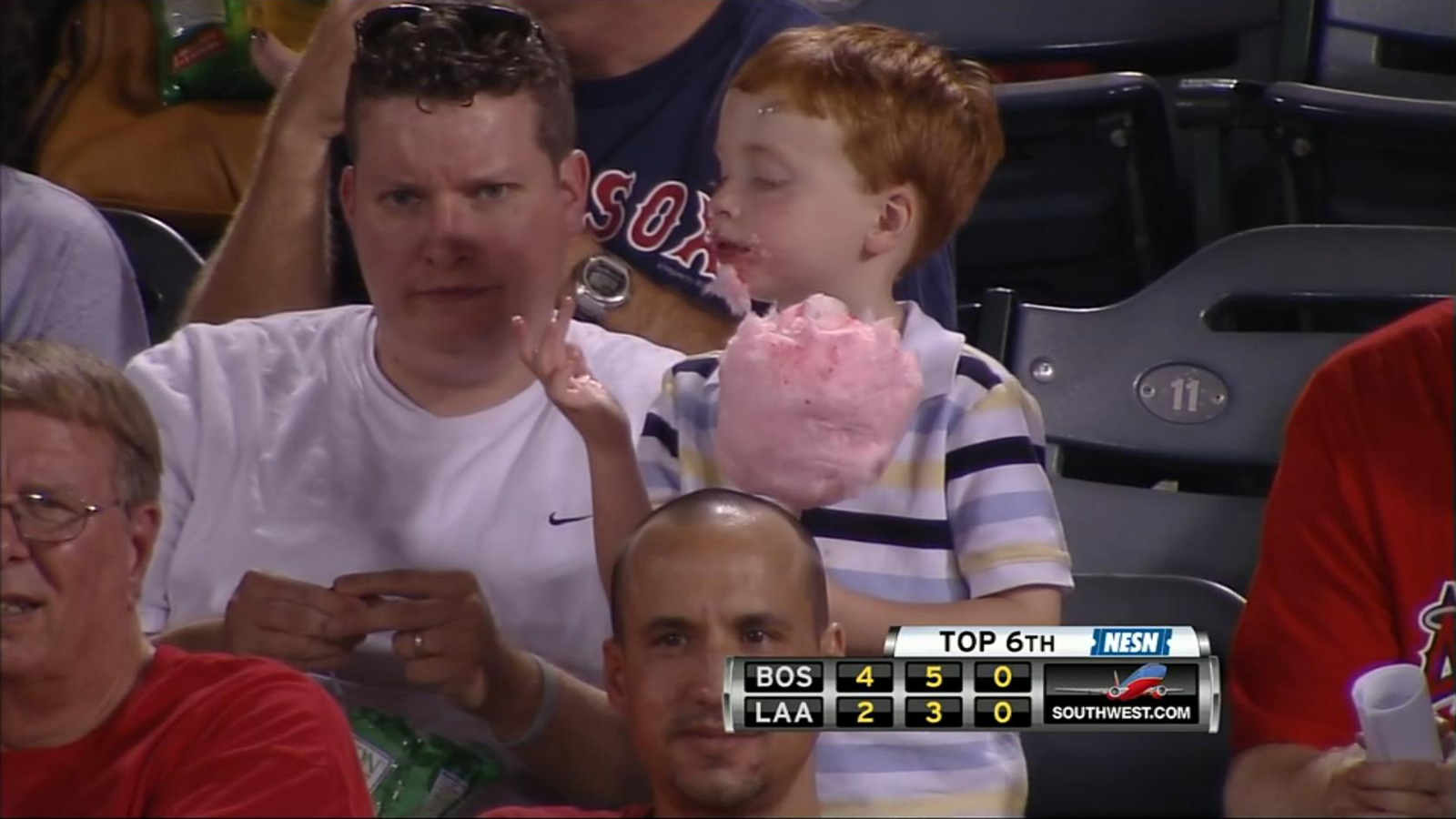 I love this situation. The child's mother doesn't seem to be at the game with the pair and the father is so intensely following the game he doesn't notice what a mess his kid is making.
Game 130: August 28, 2012

Boston Red Sox
62-68

5

BS, L: Alfredo Aceves (8, 2-9)

2B: Ryan Lavarnway (3)
HR: Jarrod Saltalamacchia (22)

Los Angeles Angels of Anaheim
67-62
6

W: Kevin Jepsen (3-2)
2B: Howie Kendrick (23)
HR: Mike Trout (25), Albert Pujols (29)