Darth Vader visited Fenway. Your argument is invalid.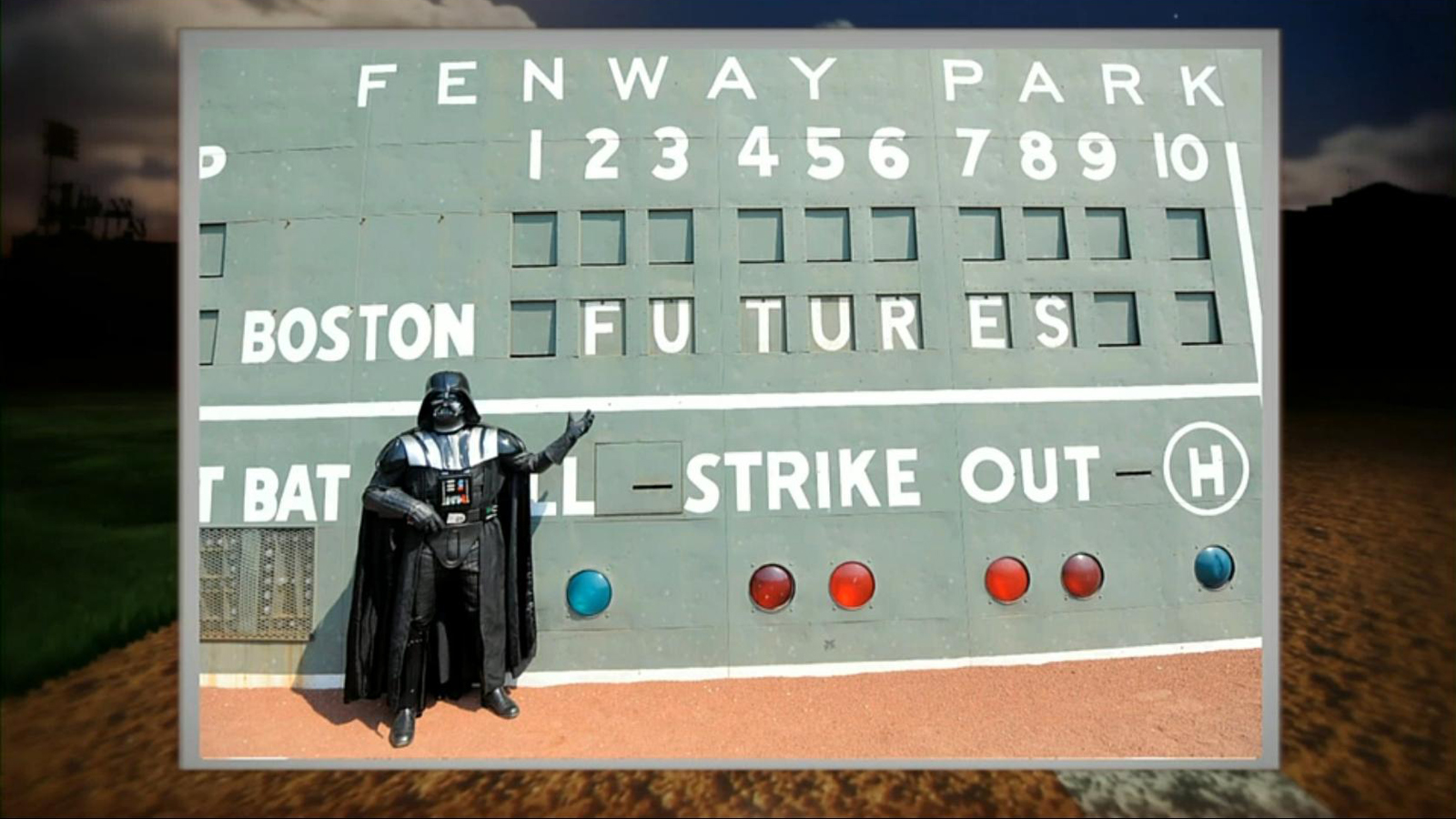 The Red Sox are teaming up with LucasFilms to make a terrible prequel to future classics. It's called The 2012 Red Sox Season, coming to theaters near you. Yes, amazingly it is not straight to DVD.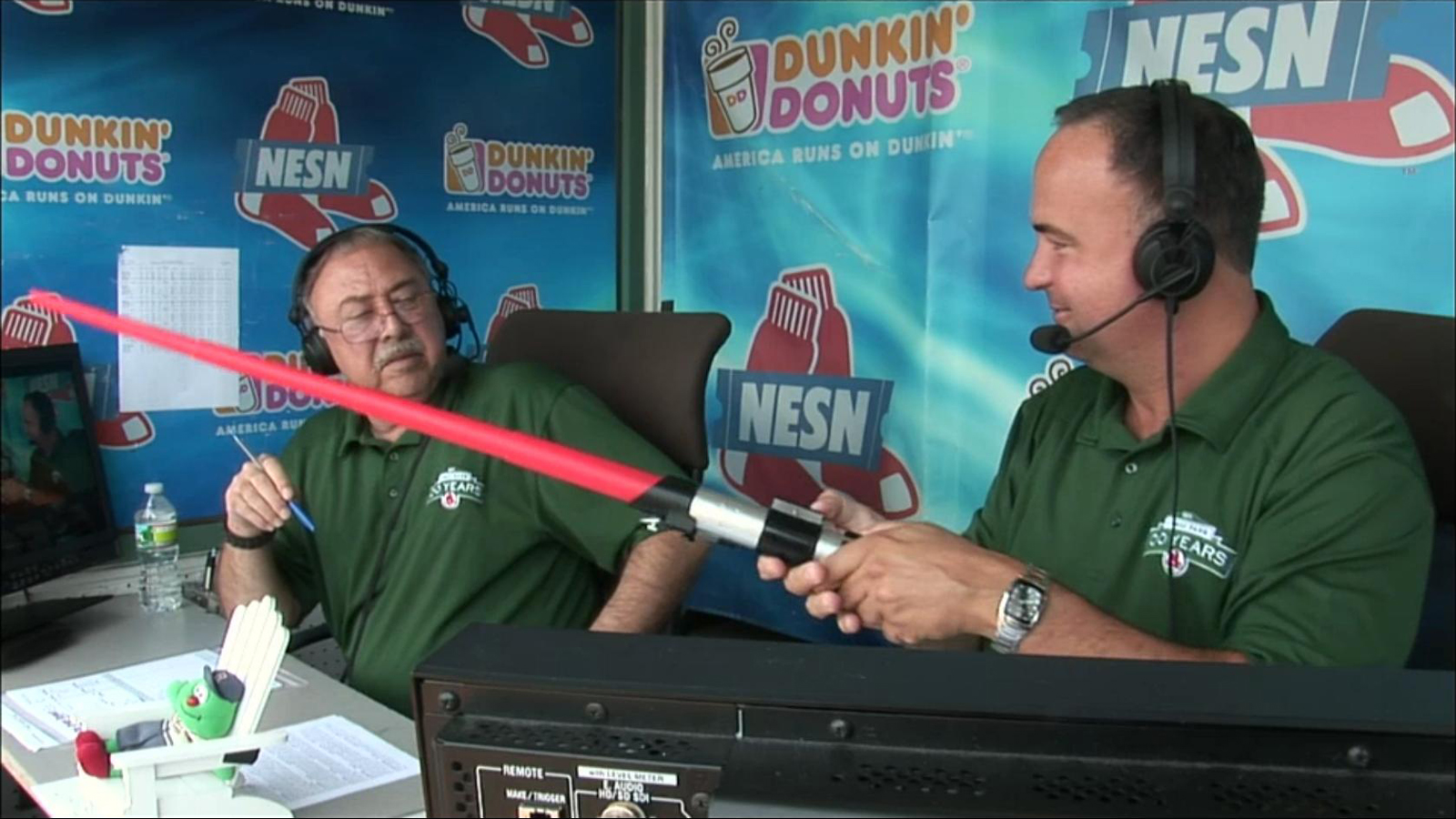 Actually, the movie mogul's company and the sports magnate's baseball franchise are pairing up for this year's Futures at Fenway games. All I can picture is the slaughter at the Jedi Temple on Coruscant. As long as Will Middlebrooks, who hit a three-run homer in two straight games, survives the Red Sox have a chance for future greatness.
Game 112: August 8, 2012

Texas Rangers
65-45

10

W: Alexi Ogando (2-0)
S: Joe Nathan (23)

3B: Josh Hamilton (2)
HR: Mitch Moreland (12), Josh Hamilton (30), Geovany Soto (7), Nelson Cruz (18)

Boston Red Sox
55-57

9

L: Clayton Mortensen (1-1)

2B: Adrian Gonzalez – 3 (34), Pedro Ciriaco (4), Kelly Shoppach (12), Cody Ross (22)
3B: Carl Crawford (2)
HR: Ross (17), Will Middlebrooks (15)