Dustin Pedroia went "La Luna" last night, contributing to another win that kept the barest embers flickering with hope for a playoff berth.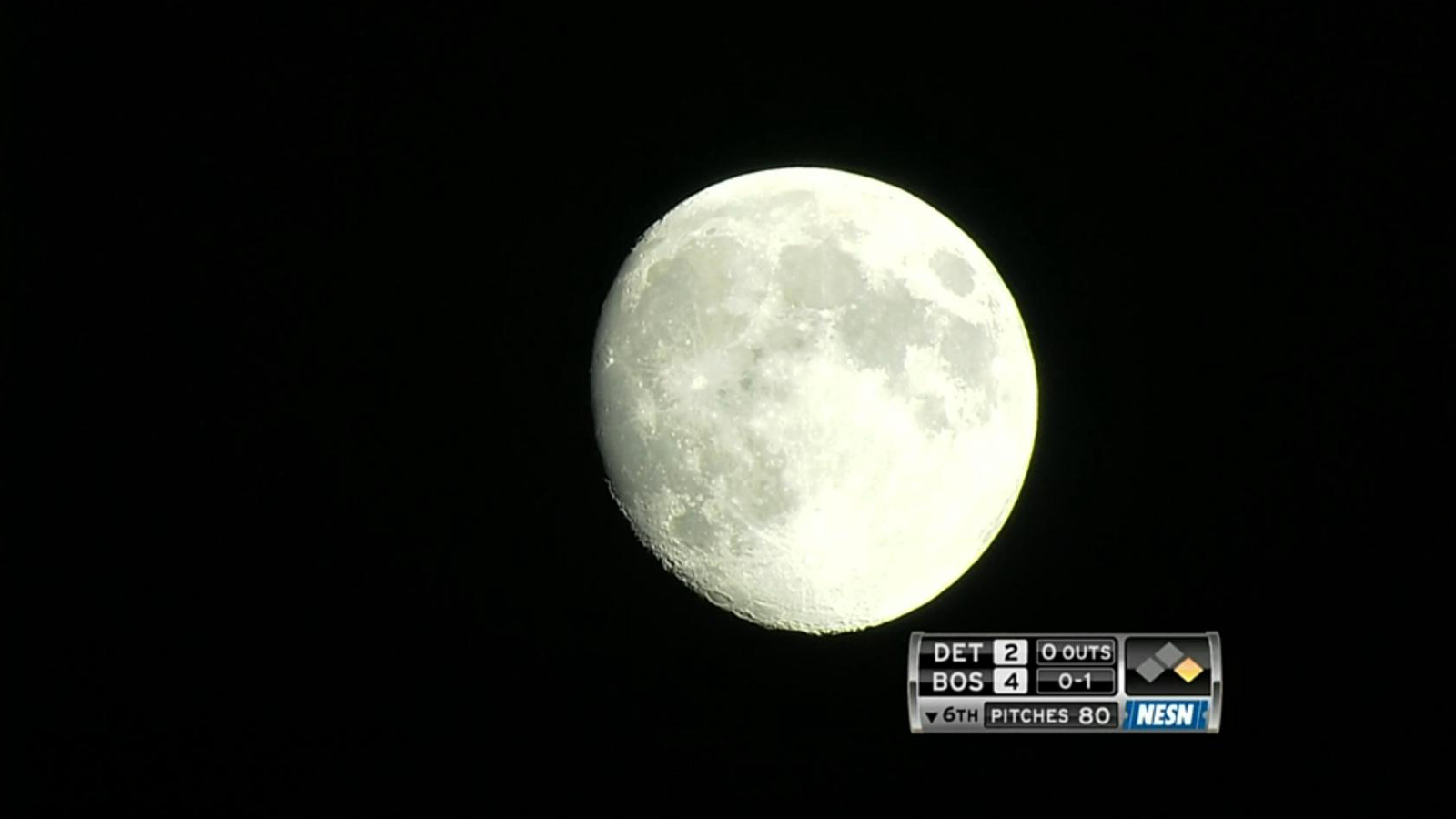 With the moon waxing and the Red Sox leading Don and Jerry were in a whacky mood. Jerry fielded questions from Twitter and a viewer asked who picked the bump music this season. Kudos go to lead sound engineer Peter Grenier of the NESN crew. He has peppered the broadcast with Radiohead and U2. He even gave an interview last year to the New England Baseball Journal.
Joining the lunatics was Ryan Sweeney. After grounding out to Omar Infante in the eighth the outfielder punched a door in anger and broke a bone in his left pinkie finger and will be out for the rest of the season. His teammates won't have to learn his replacement's name – Ryan Kalish was summoned to take Sweeney's spot.
Unlike the Dodgers, Giants, Pirates, Rangers, and Reds the Red Sox didn't make a big splash at the non-waiver trading deadline. Matt Albers and Scott Podsednik were sent to Arizona in exchange for southpaw reliever Craig Breslow; I guess Ben Cherington misses hanging out with Yale men.
I was excited about Boston acquiring Steven Wright from Cleveland for Lars Anderson for three reasons: 1. He graduated from the University of Hawai'i at Mānoa, 2. He throws a knuckleball, and 3. Promotional opportunities with Wright the hurler and Steven Wright the comedian.
That's gold, Jerry! Gold!
Game 103: July 30, 2012

Detroit Tigers
54-49

3

L: Max Scherzer (10-6)

2B: Quintin Berry (5), Alex Avila (14)
3B: Omar Infante (3)
HR: Austin Jackson (11)

Boston Red Sox
52-51

7

W: Clay Buchholz (9-3)

3B: Carl Crawford (1), Kelly Shoppach (2)
HR: Dustin Pedroia (9), Will Middlebrooks (13)