It was the best of both worlds. The faithful gathered at Fenway got to cheer for a former favorite but also celebrated a win against a division leader.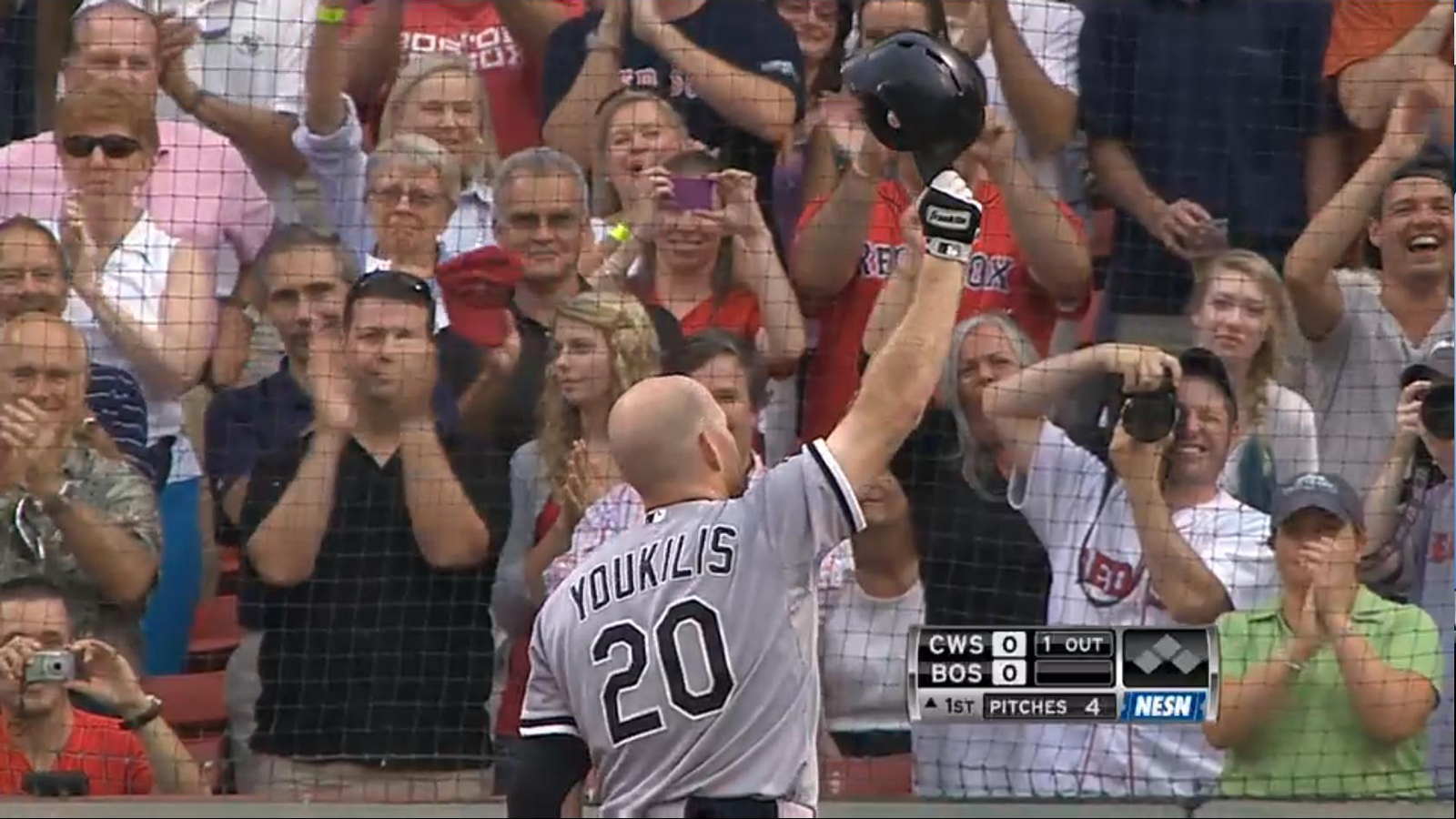 Kevin Youkilis laced a single up the middle in the first. Adam Dunn followed by pounding the ball into the infield and grounding out to second. Pedro Ciriaco fielded it well despite being screened by Youkilis but Adrian Gonzalez threw galley-west to Will Middlebrooks, who was stationed between second and third because of the shift. Youkilis scored because no one was manning third. Poetry.
The Red Sox bats responded immediately. Like Youkilis before him Carl Crawford singled up the middle. David Ortiz and Adrian Gonzalez combined for a pair of singles to push Crawford across the plate for the tie.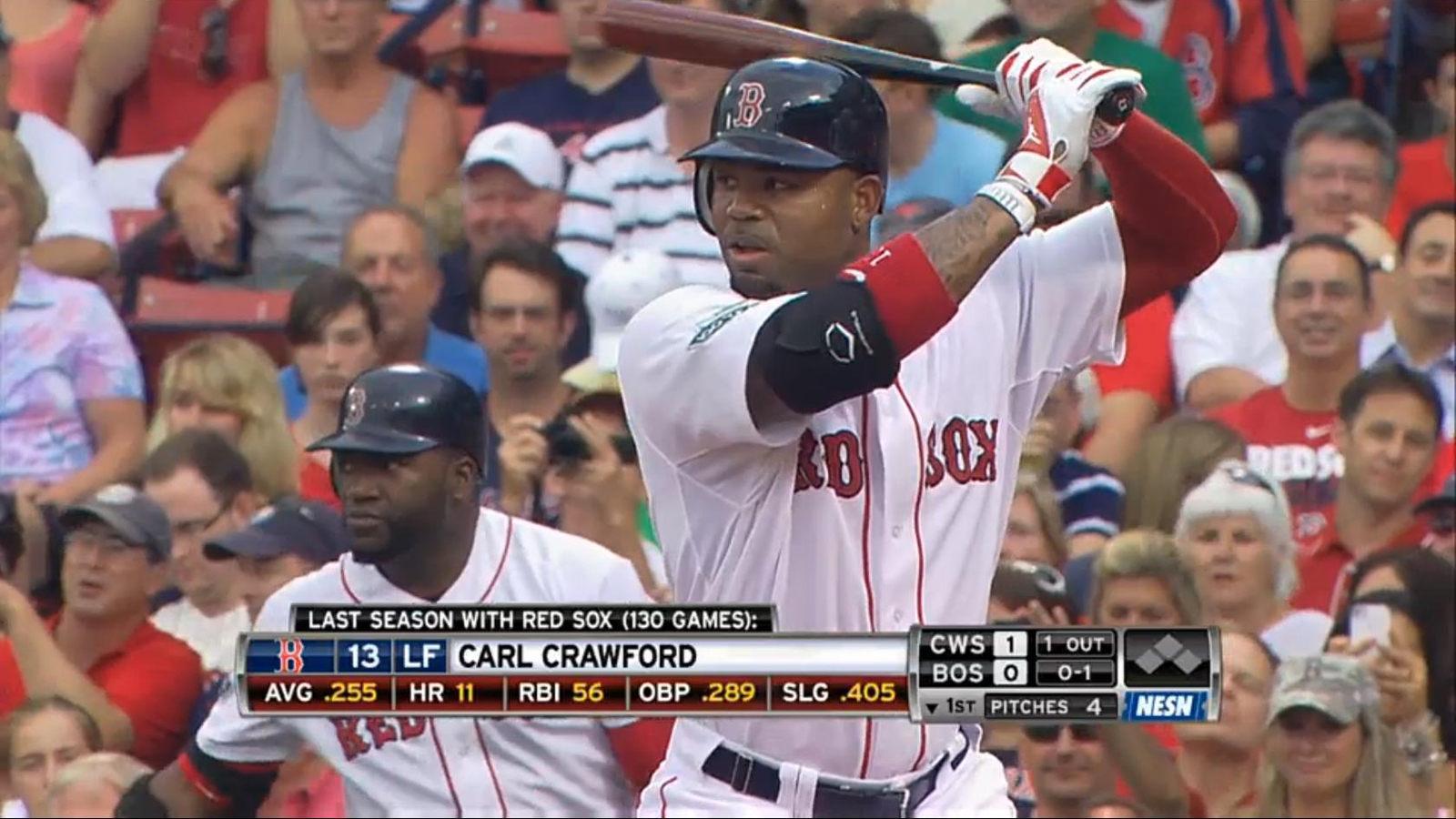 It wasn't Gonzalez's most impressive hit of the evening, however. In the eighth he clouted a three-run homer into the Monster seats. Unfortunately Ortiz kept up with this team's trend of the year: on the very game a player returns he hobbled himself badly enough to be removed from the game. Early exams indicate that Ortiz will not be going on the disabled list because of this particular injury, an Achilles tendon swelling.
Game 90: July 16, 2012

Chicago White Sox
49-40

1

L: Leyson Septimo (0-1)

2B: Kevin Youkilis – 2 (11)

Boston Red Sox
46-44

5

W: Vicente Padilla (3-0)

2B: Pedro Ciricaco (3), Cody Ross (15)
HR: Adrian Gonzalez (7)