I'm glad this guy hit a home run, because no one else did in this game.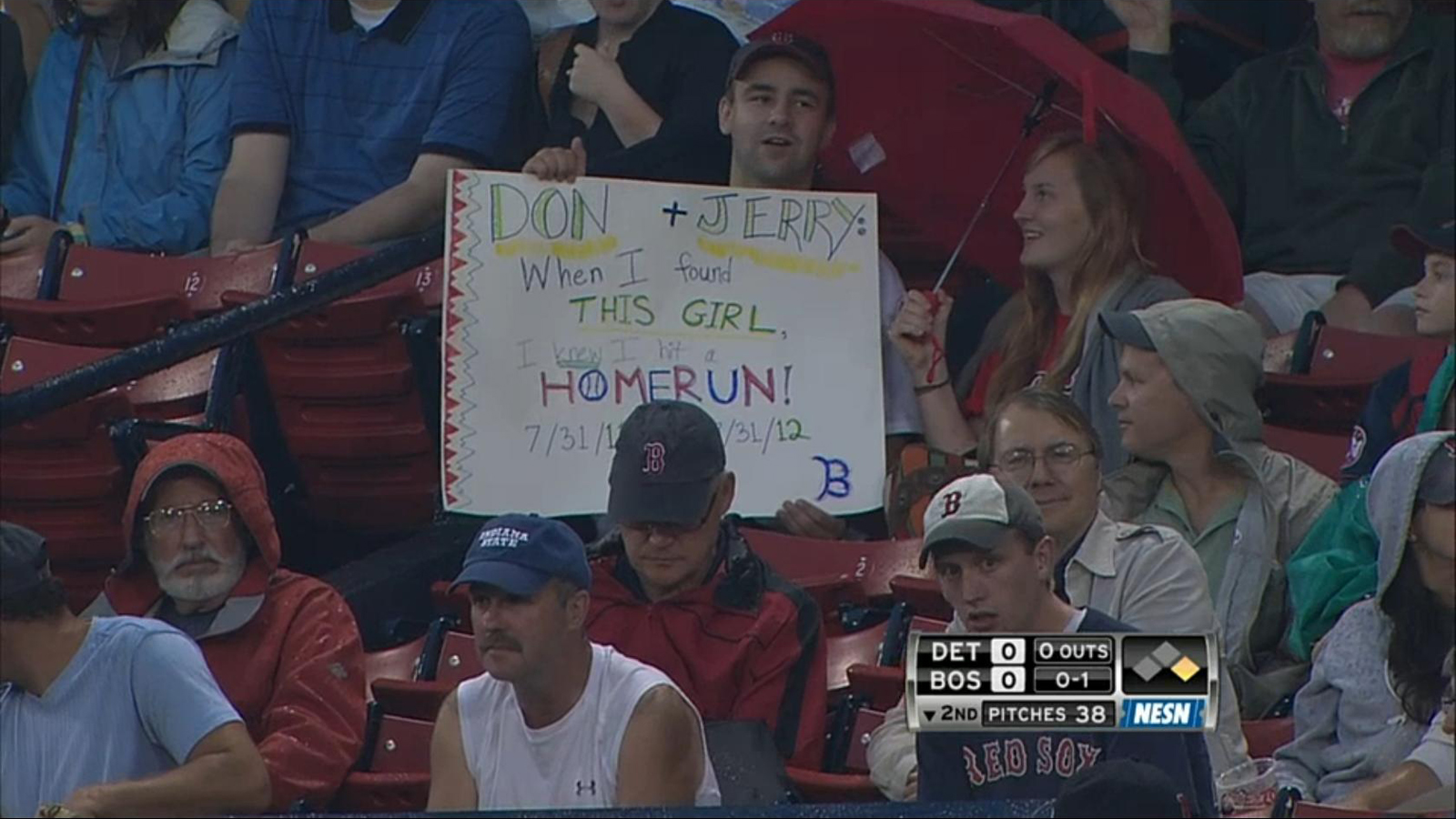 When it rained the runs poured in for the local nine. In a storm of singles four runs scored off of reigning Cy Young award winner and MVP Justin Verlander. The Tigers ace at least received grudging respect from the Fenway crowd, unlike another hurler.
Josh Beckett left the game in the third inning after loading the bases and walking in what would be Detroit's only run. He departed to a chorus of boos, the fans apparently unaware that he left because of back spasms and that might have been the source of his poor performance. Wait, they weren't booing, they were saying "boooooooo-ack spasms."
In the top of the sixth inning with the bases loaded and two out the grounds crew "took the tahp off the tahp," or removed the covering of the tarp, for those who are rhotic speakers. Jim Leyland didn't criticize the umpires' decision but the Tigers organization filed a complaint. Who can blame them since they are a handful of games behind the White Sox in the AL Central and every game matters.
But maybe Jerry Layne, Vic Carapazza, Larry Vanover, and Angel Campos really wanted to watch the new Fab Five.
Game 104: July 31, 2012

∙ 5⅔ innings
Detroit Tigers
54-50

1

L: Justin Verlander (11-7)

No extra base hits

Boston Red Sox
53-51

4

W: Clayton Mortensen (1-0)
S: Franklin Morales (1)

No extra base hits