I'm the opposite of an oracle, akin to Theresa Caputo, the Long Island medium. This show was renewed by The Learning Channel, which makes me think they should rethink their brand. George Orwell said, "If you want a vision of the future, imagine a boot stamping on a human face – forever." I'm afraid it's worse – reality television.
I had thought that the walk-off win against the White Sox was a harbinger of a bright future. Instead the Red Sox were swept by their divisional rival to the north.
So here are distracting pictures from events ancillary to the game that you will enjoy more than any description of the actual events, except for the home runs by Adrian Gonzalez and Jacoby Ellsbury.
Gonzalez's idol Ted Williams was commemorated in a stamp that was released to coincide with Induction Weekend at Cooperstown.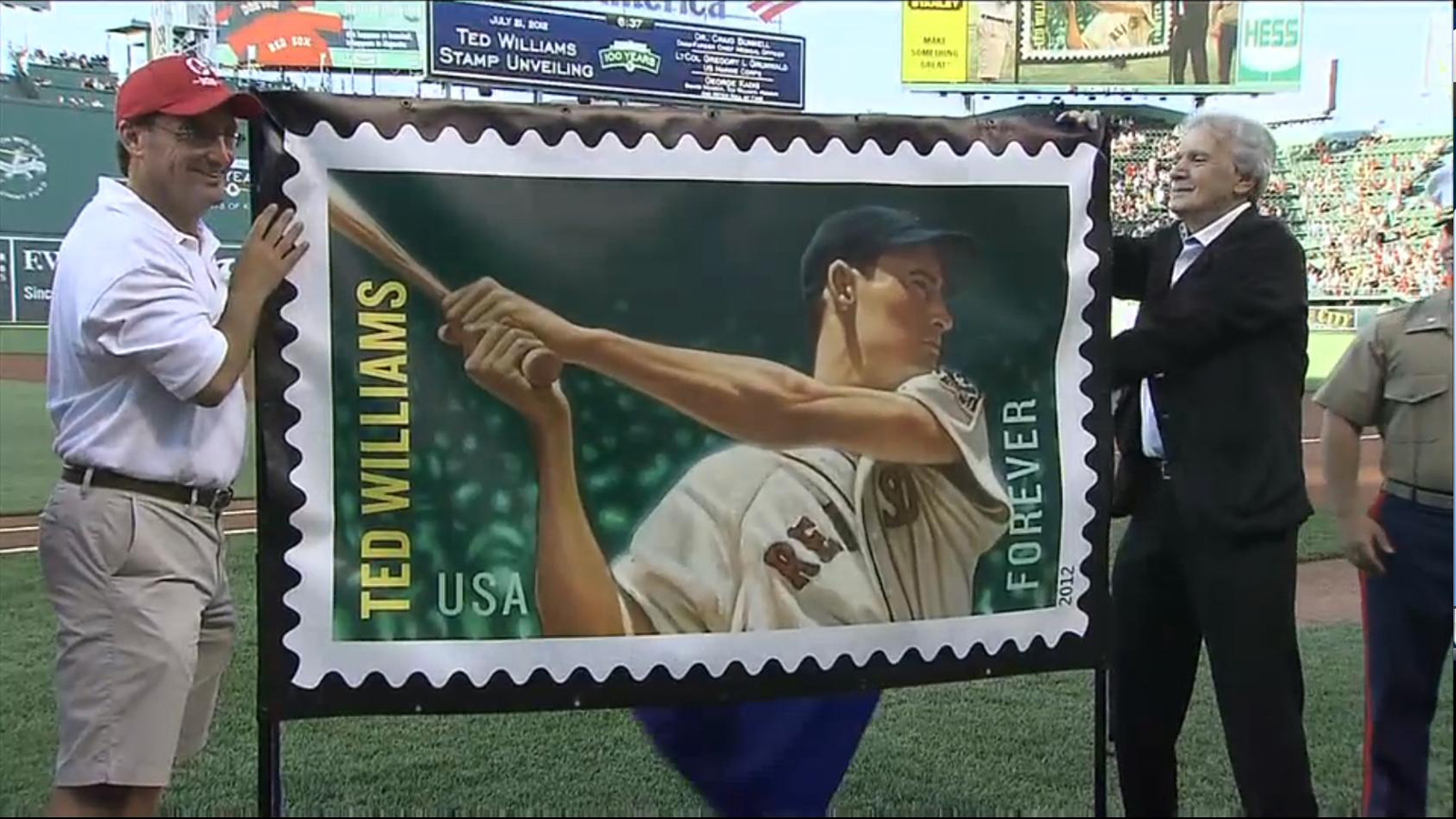 Wally joined by a pair of wee Red Sox fans as well as the Wareham Gateman mascot, who is named "no one told me that this baseball internship entailed wearing a mascot uniform that hasn't been cleaned in 3 years in 84 degree heat."
Game 96: July 22, 2012

Toronto Blue Jays
48-47

15

W: Henderson Alvarez (6-7)

2B: Edwin Encarnacion (19), Rajai Davis (11)
HR: Brett Lawrie (9), J.P. Arencibia (15), Davis (5), Travis Snider (1)

Boston Red Sox
48-48

7

L: Jon Lester (5-8)

2B: Ryan Sweeney (18), Mike Aviles (24)
HR: Adrian Gonzalez (9), Jacoby Ellsbury (1)