Something exciting happened at Fenway last night.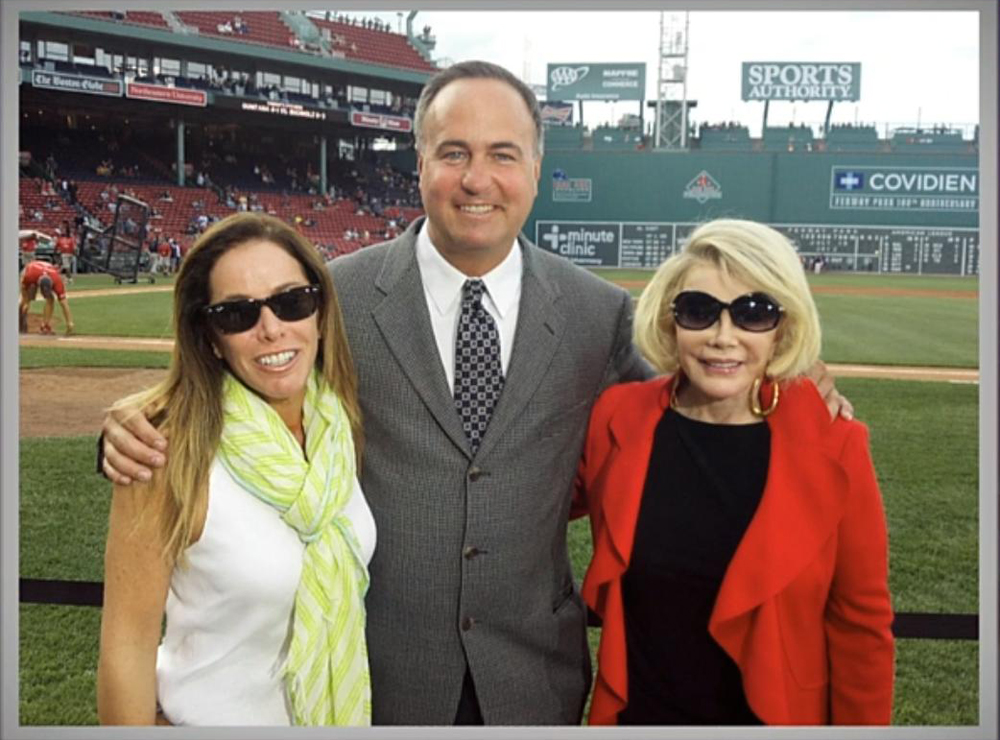 No, not Joan and Melissa Rivers. Also, when did celebrities besmirching the Fisk Pole with their signatures become a thing? This park is on the National Register of Historic Places and should be treated with respect. Joan Rivers could have made the register but the original structure has undergone too many changes.
Cody Ross took the box in the bottom of the ninth with one out, Dustin Pedroia at second, and Adrian Gonzalez at first. Nothing says "win this game now" like Bobby Valentine summoning Nick Punto to pinch run for Gonzalez. Ross answered the called and pummeled Addison Reed's fastball into the Monster seats. The game-winning circuit clout deserved Ross's flourish of a bat flip.
Punto managed to run the bases in order and stayed in front of Ross. All the while Punto was positioning himself to shred Ross's jersey, transforming it as Rivers has done her with her face. The outfielder crossed home to plate for his third three-run homer in the past two days. Alfredo Aceves celebrated his first win with a blue Gatorade shower. During his interview with Jenny Dell approximately 38,413 fans chanted, "Cody! Cody! Cody!"
Perhaps this was the turning point this team so desperately needed.
Game 93: July 19, 2012

Chicago White Sox
50-42

1

H, L: Matt Thornton (14, 2-6)
S: Addison Reed (3)

2B: Alejandro De Aza (19), Gordon Beckham (16)

Boston Red Sox
48-45

3

W: Alfredo Aceves (1-6)

3B: Pedro Ciriaco (1)
HR: Cody Ross (16)