Let's ignore the fact that the Red Sox were swept by a sub-500 team and enjoy David Ortiz's 400th career home run.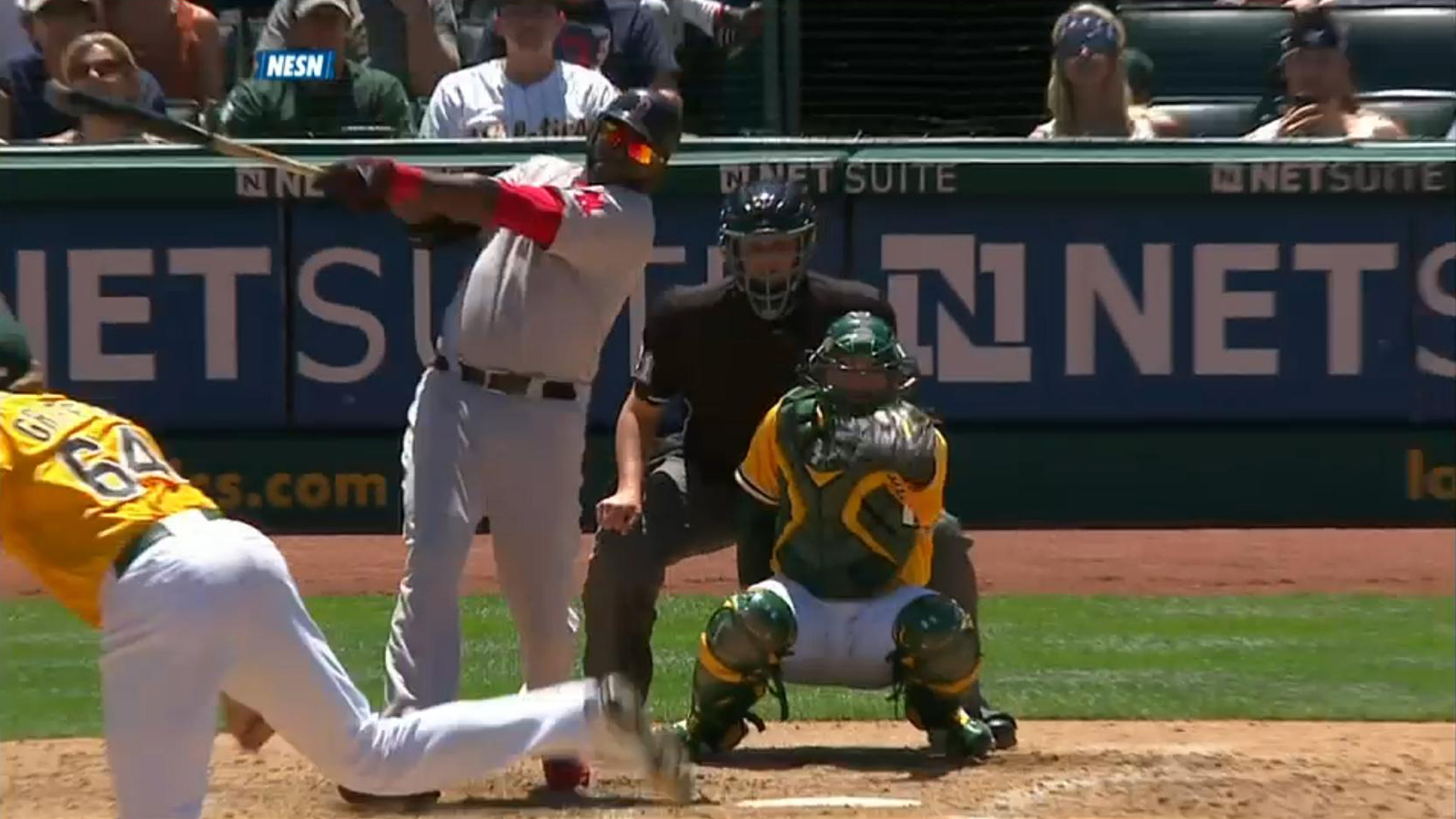 I'm not going to any games this weekend, but if I were I'd join Jere in his anti-Boston sports media sign-making movement. As we all know sports reporters and sports radio overreact with every Red Sox snippet. All the information I need from sports reporters is that Dustin Pedroia was put on the disabled list because of an injury to the volar plate of his right thumb and was replaced on the roster by Pedro Ciriaco.
I don't need hunches about how Pedroia's previous injury may or may not have contributed to his current state, conjecture about the competency of the Red Sox medical staff, or brouhaha about Ortiz's contract status. Baseball: it's grown men playing a kids' game, but the adults covering it act like children.
Game 82: July 4, 2012

Boston Red Sox
42-40

2

L: Aaron Cook (2-2)

2B: Mauro Gomez (1)
HR: David Ortiz (22)

Oakland Athletics
41-42

3

W: Grant Balfour (2-2)
H: Jerry Blevins (6)
S: Ryan Cook (8)

2B: Brandon Moss (4)
3B: Coco Crisp (2)
HR: Moss (10)