Part of Ryan Kalish's $483,000 salary had better go into the kangaroo court pot for his two gaffes in the ninth inning. The outfielder tried to steal third with two out, Daniel Nava at the dish, and the score 2-1.
In the bottom of the frame he failed to glove Brandon Moss's single up the middle. Cliff Pennington advanced to third and Moss reached second on the error. Coco Crisp lifted the ball to center to plate Pennington for the winning run.
In the first inning Crisp gave his team an early lead with a solo shot. Now every ex-Red Sox player on the Athletics have hit home runs off their former team.
But the blame is not on Kalish alone. Nick Punto should also be called out for popping out on his bunt attempt in the ninth resulting in a double play. The Red Sox hitters were 0-for-8 with runners in scoring position.
At least we got to enjoy Don and Jerry's dancing (their description, not mine) and the life-sized sign of the pair.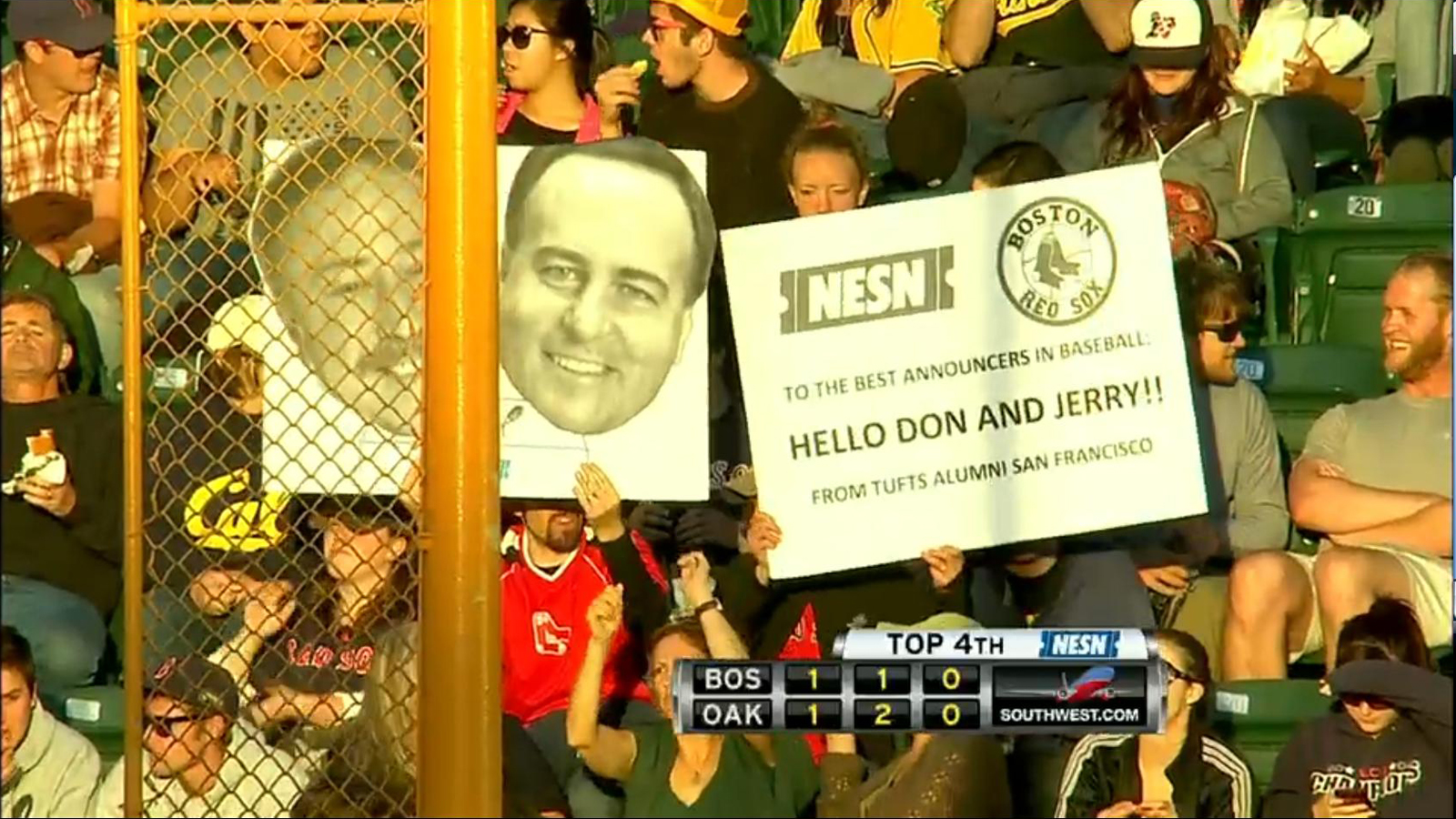 Game 81: July 3, 2012

Boston Red Sox
42-39

2

H: Vicente Padilla (18)
BS, L: Alfredo Aceves (4, 0-6)

HR: Jarrod Saltalamacchia (16)

Oakland Athletics
40-42

3

W: Jerry Blevins (2-0)

HR: Coco Crisp (3)