Clay Buchholz used to win games in which he pitched badly but in this start and his previous one he pitched well and the game was won by late-inning hitting heroics. Buchholz lasted seven innings and turned in a respectable line: 4 hits, 1 earned run, 3 walks, and 1 strikeout.
The Red Sox capitalized on a leadoff walk by Cody Ross in the fourth. Two batters couldn't advance Ross but Kelly Shoppach arced the ball to right field. David Murphy wandered an unsure path to the ball and couldn't connect with the ball, resulting in a 1-0 lead for the visitors.
Adrian Beltre had an adventurous evening. He stretched a hit into a double by seemingly evading Will Middlebroooks's tag, but the replay showed he was out. Vicente Padilla knocked Beltre out of the game in the eighth with a pitch in the ear. Beltre tried to talk the coaching staff to keep him in the game but thankfully players don't have a say in such matters.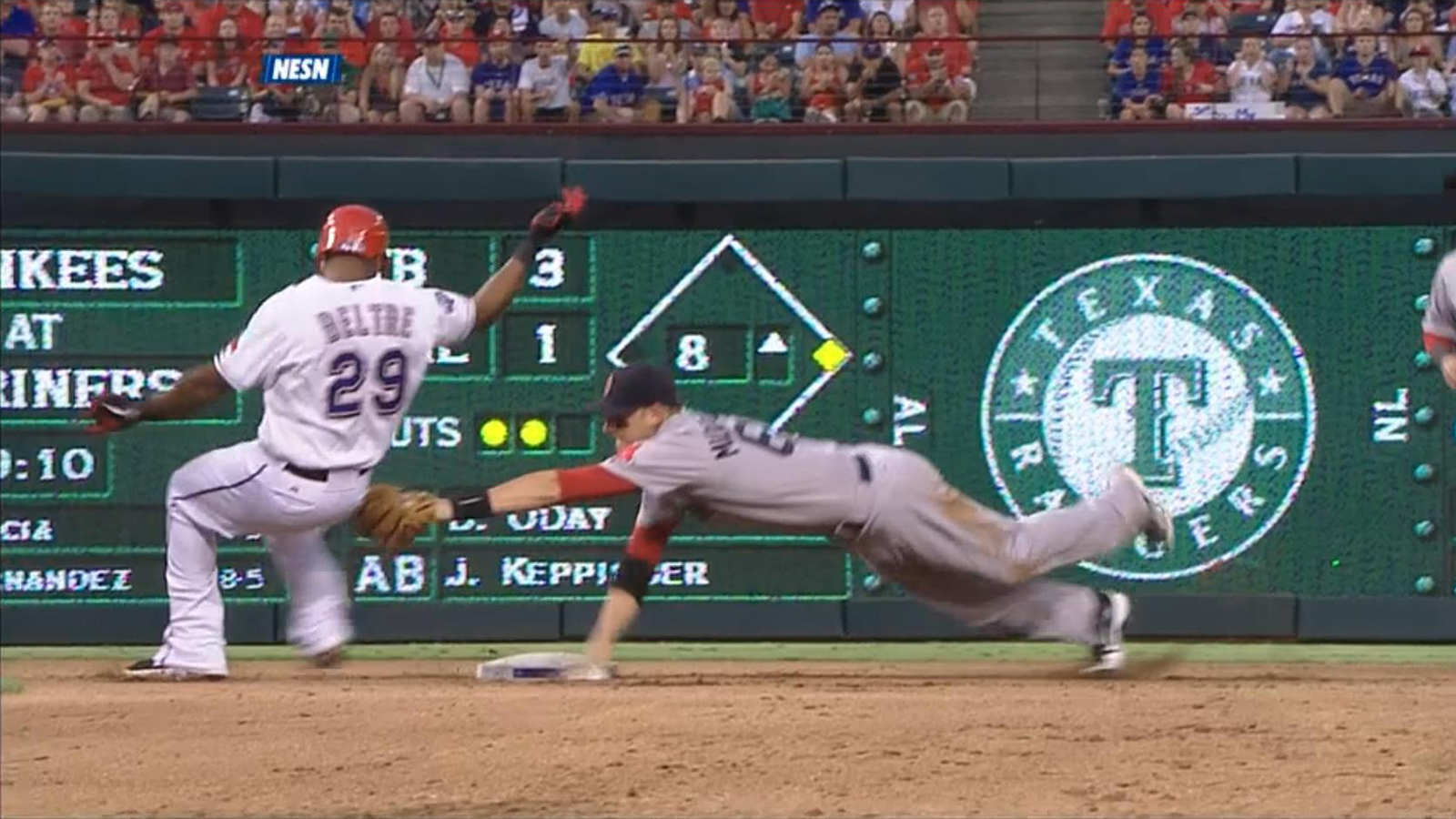 Elvis Andrus tied the game in the sixth. He laced a double to right field and scored on Josh Hamilton's tap out to Mike Aviles.
Aviles turned the tables on his counterpart in the ninth. With two down and two on the Red Sox shortstop sent a soft liner just out of Andrus's reach for the go-ahead run. Alfredo Aceves closed out the game with just one base on balls, which was to Mike Napoli, Red Sox killer.
Aceves didn't douse anyone with Gatorade this time around.
Game 98: July 24, 2012

Boston Red Sox
49-49

2

W: Vicente Padilla (4-0)
S: Alfredo Aceves (21)

2B: Kelly Shoppach (11)

Texas Rangers
57-39

1

L: Joe Nathan (1-3)

2B: Adrian Beltre (20), David Murphy (12), Elvis Andrus (23)