I'm not the first to point out the similarities between Eric Wedge and Ron Swanson, the burly man's man from "Parks and Recreation." Wedge drove home the resemblance by taking his team to the mat for their poor offensive performance in Saturday's game.
"You've got to play every day like it's your last, and some of the people out here need to be playing every day like it's their last," he said ominously. The Mariners are last in their division so it is likely that the team will be sellers as the trade deadline approaches. Wedge is likely getting together a list for general manager Jack Zduriencik about who upholds the principles of the Swanson Pyramid of Greatness and who does not.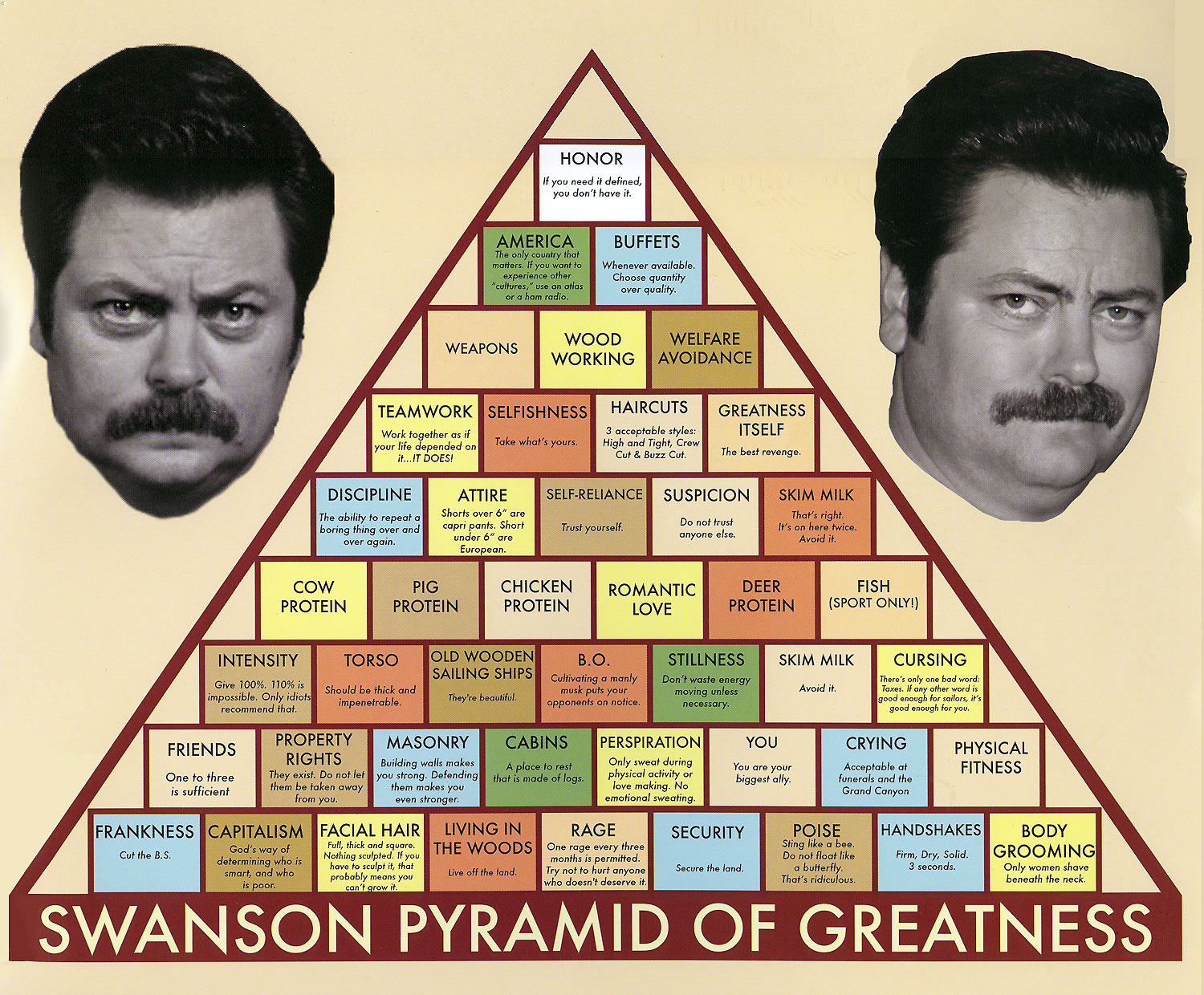 Wedge continued, "There's just a certain way we're going to go about things here. I didn't bring my butt all the way out here to do it any other way. And we are going to be a championship team. Whether it's with all these guys or some of these guys is yet to be determined. But there's a vision here." The vision probably isn't being 2-for-8 with runners in scoring position, but at least Chone Figgins got enough loft under the ball in the eleventh to test the Cody Ross-to-Jarrod Saltalamacchia relay again. Again the right fielder and catcher failed to complete the circuit and the Mariners won in walk-off fashion.
There was some small consolation for Red Sox fans when Josh Beckett turned in a solid six innings with a line of 4 hits, 2 earned runs, 3 walks, and 4 strikeouts. But then again, it was against the anemic Seattle lineup.
Game 78: June 30, 2012

∙ 11 innings
Boston Red Sox
41-37

2

L: Alfredo Aceves (0-5)

No extra base hits

Seattle Mariners
34-46

3

BS: Brandon League (6)
W: Shawn Kelley (2-2)

2B: John Jaso (10)