A D.O. rocked the eye black today but it wasn't Boston's designated hitter. Play-by-play man Don Orsillo had Jerry Remy apply the glare-reducing makeup before the bottom of the fourth inning. It was just in time for David Ortiz's go-ahead solo blast. "I saw all of it," exclaimed Orsillo as the ball ricocheted about the visitors' bullpen. It's not the best home run call, but it's far from the worst.
The Red Sox pitchers had issues with home plate umpire Alan Porter. Alfredo Aceves felt he had struck out Roger Bernardina with two out and two on in the ninth and the strike zone plots show a number of pitches in the strike zone that should have been called strikes. Bernardina lined a double to right that scored Bryce Harper for the go-ahead run.
Dustin Pedroia was the last Red Sox batter and he disputed Porter's called strikes. Bobby Valentine backed up his second baseman from the dugout and was thrown out of the game. Valentine got into it with Porter a bit before heading for the clubhouse. No doubt he wanted to get an early start on how to respond to the media's questions about why his team got swept by the Nationals.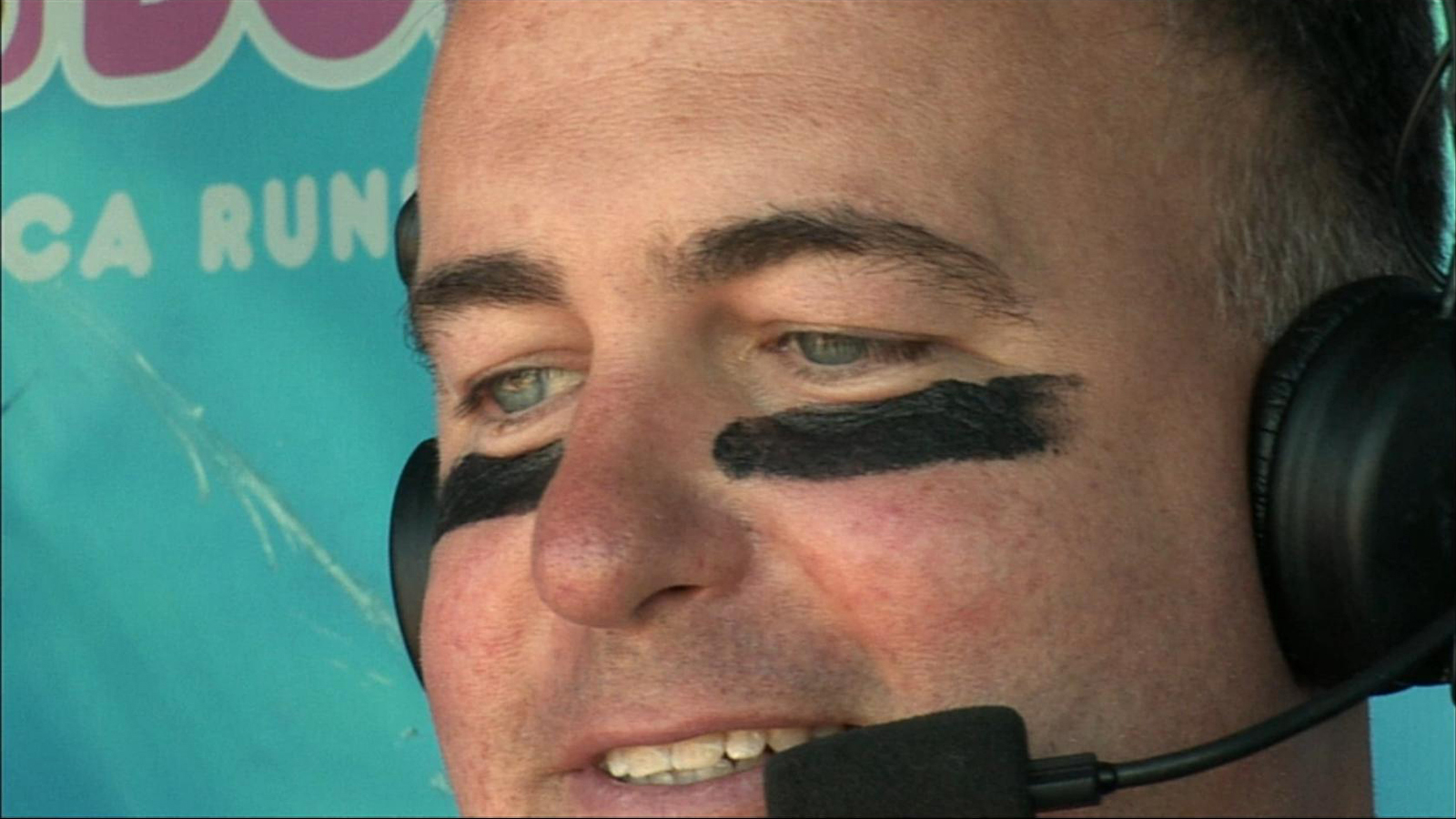 Game 60: June 10, 2012

Washington Nationals
35-23

4

W: Tom Gorzelanny (2-1)
S: Tyler Clippard (8)

2B: Danny Espinosa – 2 (13), Ian Desmond (17), Roger Bernardina (8)

Boston Red Sox
29-31

3

L: Alfredo Aceves (0-4)

2B: David Ortiz (20), Scott Podsednik (3)
HR: Ortiz (14)