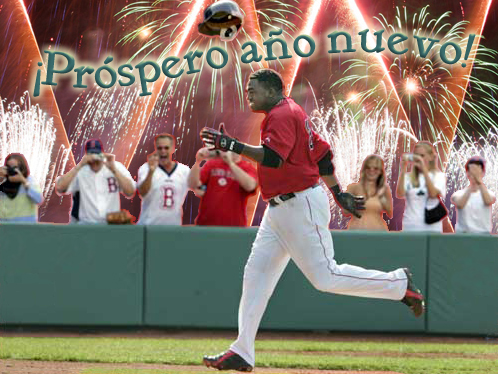 Wishing everyone a happy new year and many more walk-off wins. If Eric Frede runs out of questions for David Ortiz, I wanted to give him some suggestions to spur on the conversation:
Come here often?
Is your car standard? It must be, because you're so clutch.
I have a jeweler's loop in my pocket here. Let's get a look at those earrings?
What's the deal with players feeding each other applesauce?
The mango salsa recipe--give it up already. Everyone wants to know the ingredients.
While we're at it, how about the beans and rice recipe, too?
What kind of cookie did you get with your D'Angelo Big Papi sub?
Who does the naked pull-ups now that Kevin Millar is gone?