Last night's game was for true connoisseurs of baseball. It was not a simple-minded bash fest of homers played under a shining sun with mellow breezes bathing the crowd.
Instead a steadfast crowd of 37,215 braved sub-50 degree temperatures and 15 mile per hour winds, skin numb but emotions raw. The explosion of voices with Dustin Pedroia's snare of Vernon Wells's grass-scorching grounder to close the top of the ninth was only exceeded by the growing avalanche of sound with each successive batter who reached base in the bottom of the frame.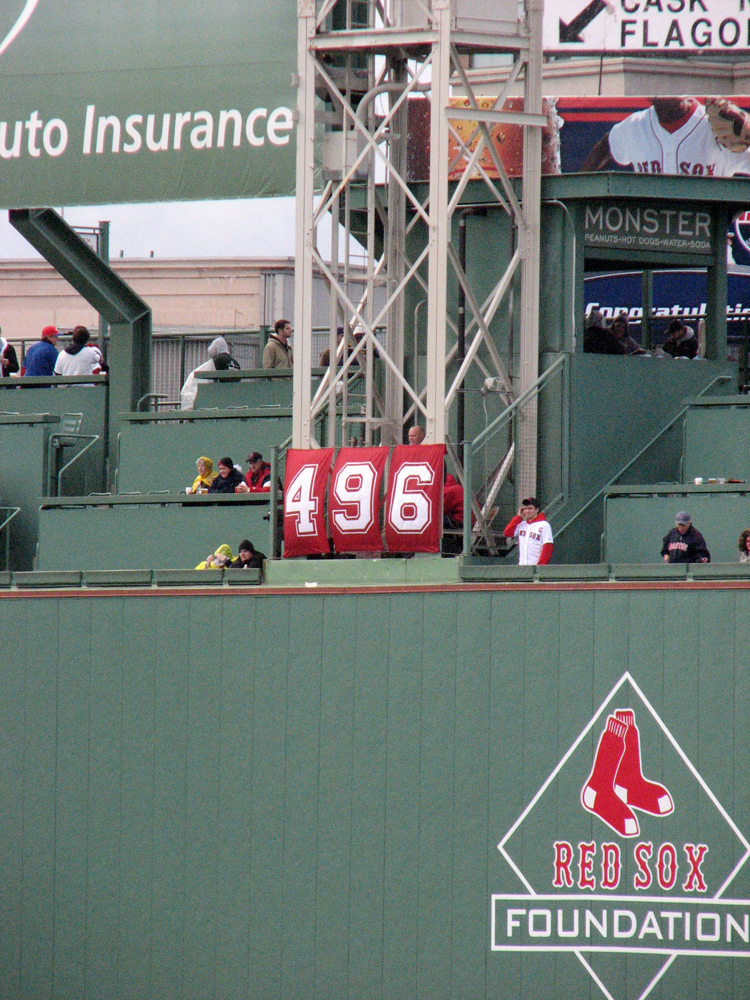 The countup to Manny Ramirez's 500th home run.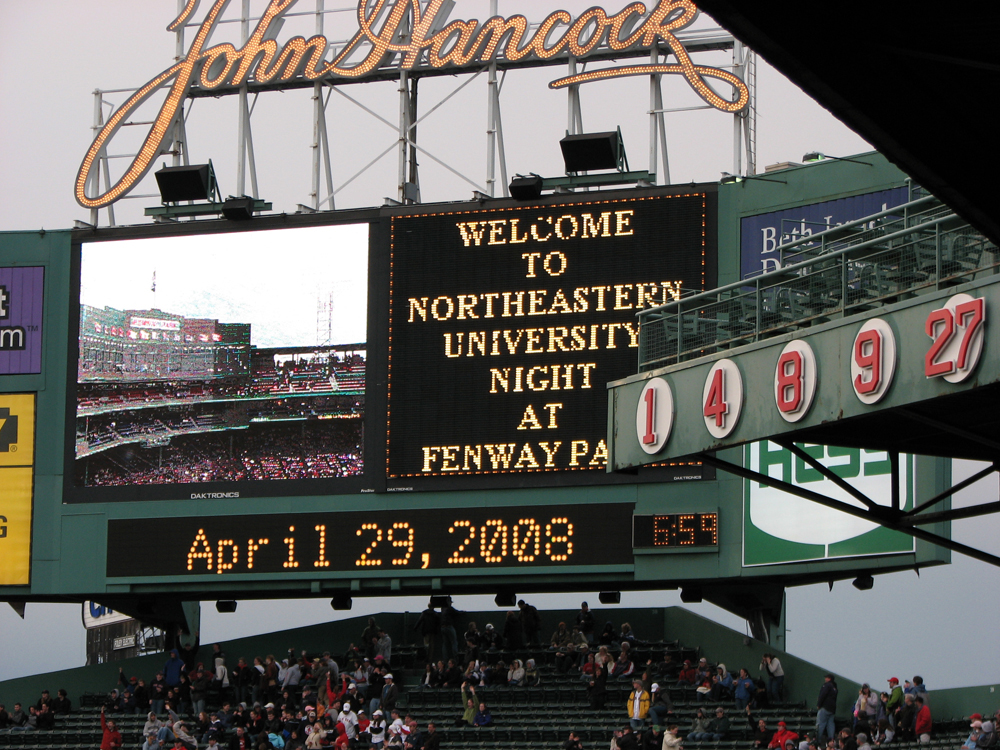 For Northeastern University Day the school's official flower, official mammal, official fish, alma mater, motto, and constitution were feted.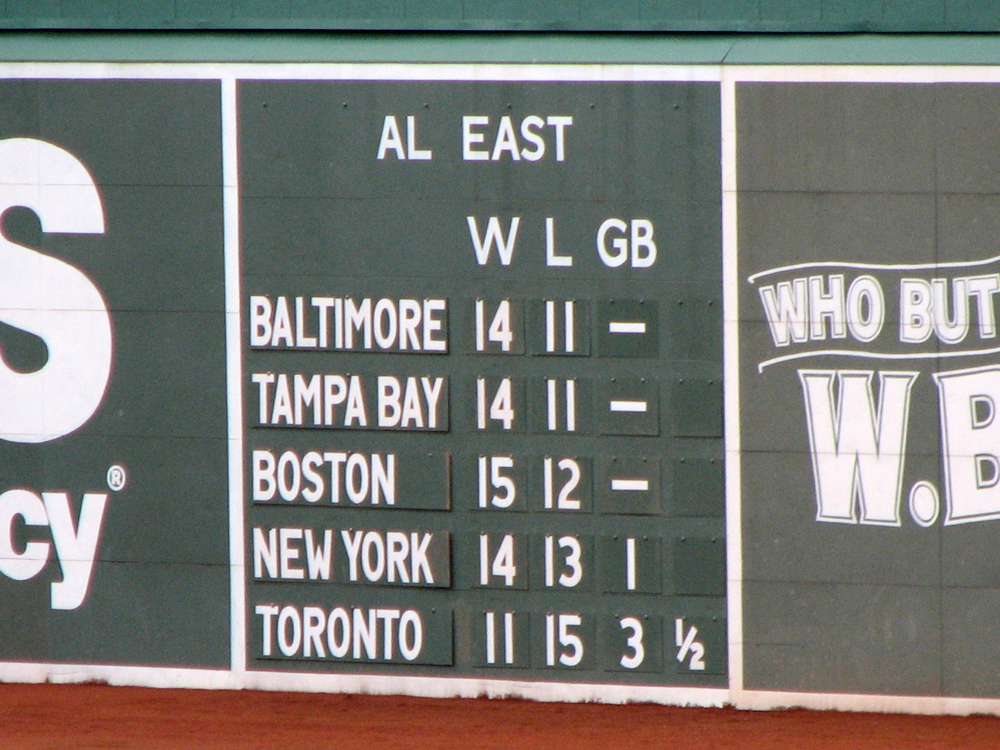 The titans of the AL East, Baltimore and Rays, locked horns the same evening with Baltimore winning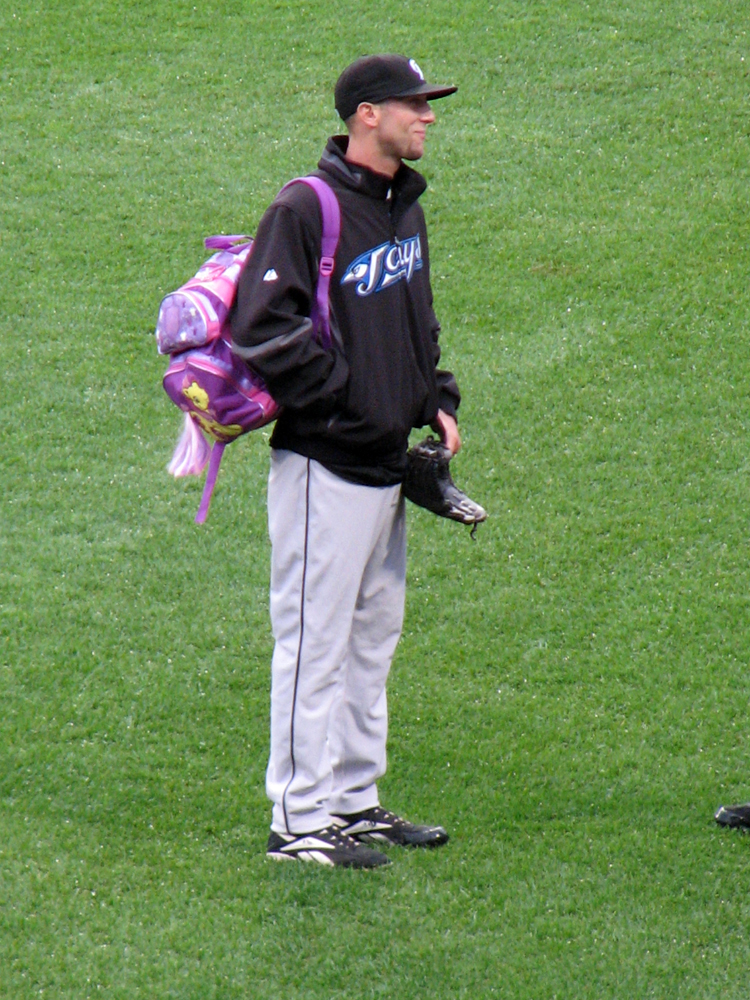 Jesse Carlson got the rookie treatment.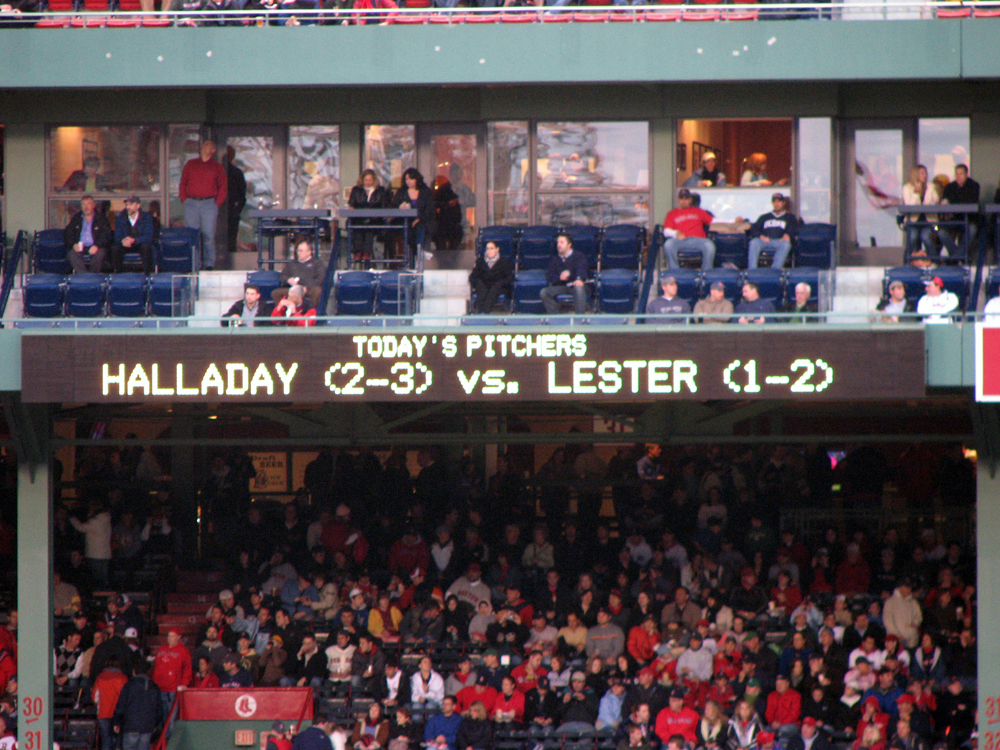 The duelists.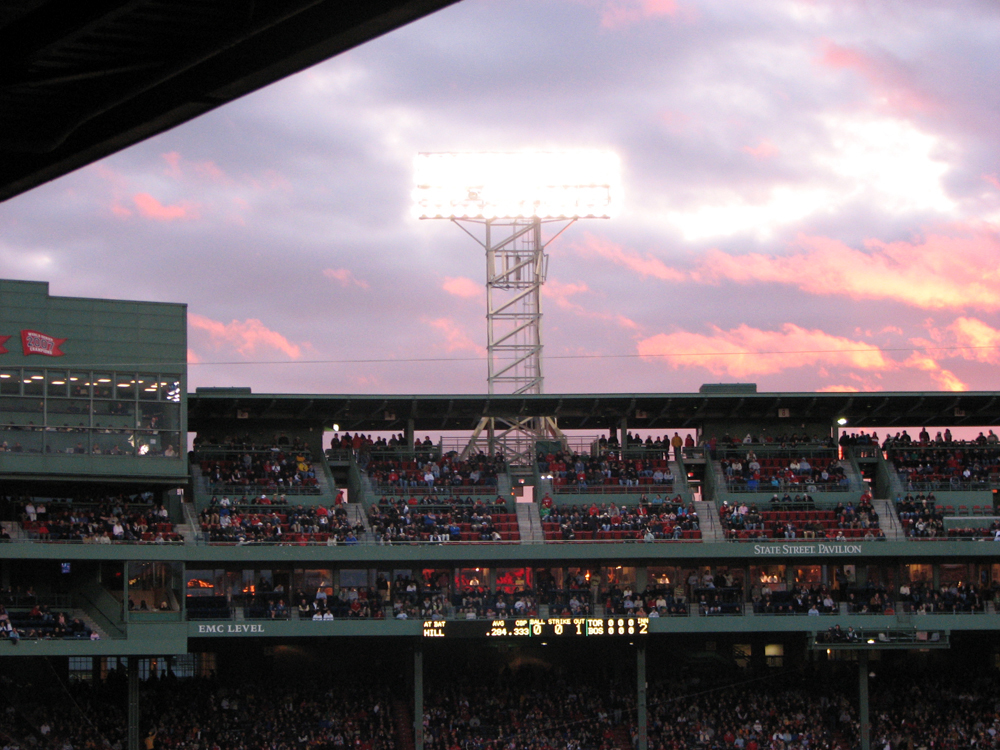 Some vibrant colors on an otherwise grey day.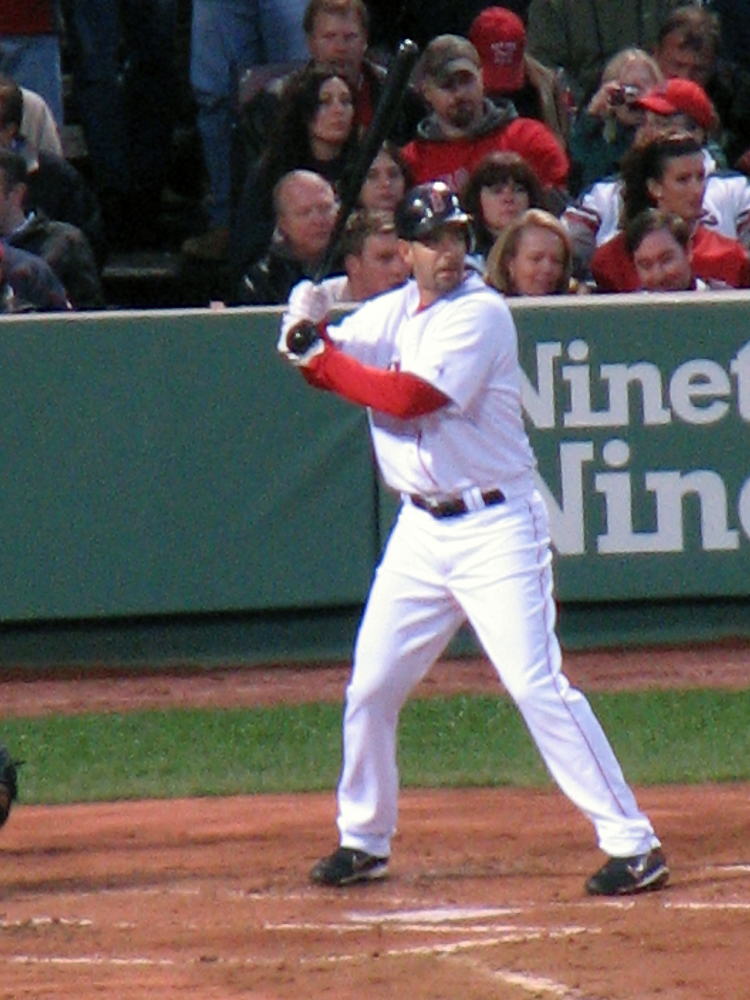 Mike Lowell returned to action, starting slow with an 0-for-3 showing.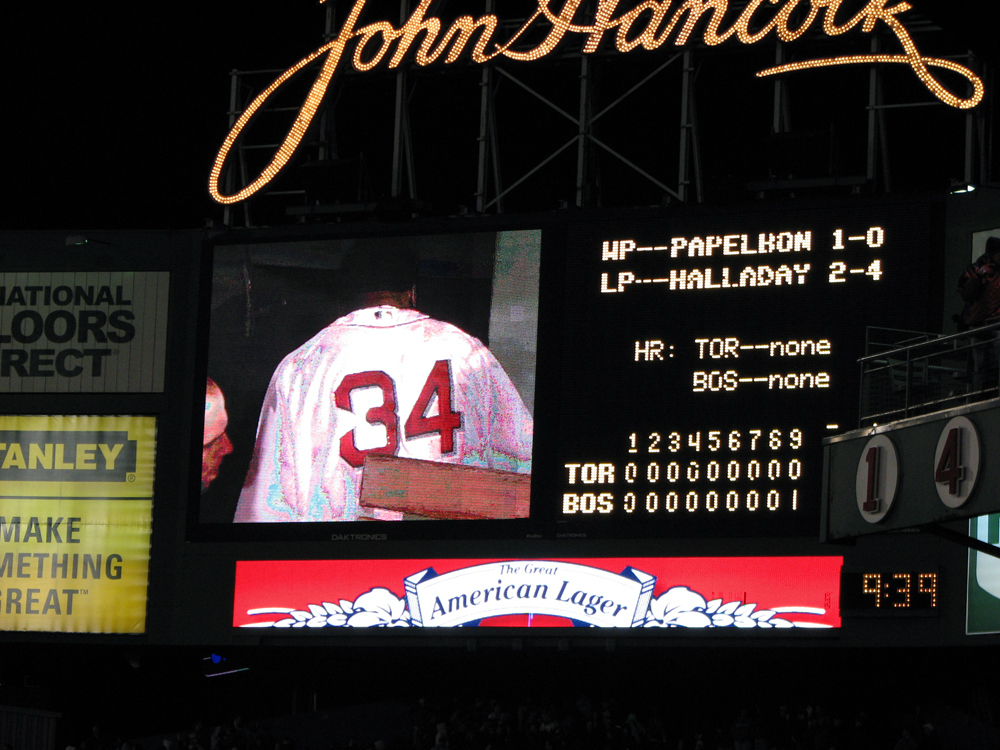 A man vaguely familiar with walk-off wins.