The Celtics surged against the Hawks again last night in a 96-77 victory in Game two of the first NBA playoff series.
Mike Bibby, who called Celtic fans bandwagon jumpers, came to regret his words as each time he touched the ball jeers rained down on him. When he came to the line the booing intensified and the point guard missed two of ten free throws. Perhaps the crowd didn't get to Bibby completely, but his 12 points, single assist, and complete lack of steals didn't compare favorably to Rajon Rondo's 12 points, eight assists, and four steals.

In the spring the green returns to the scene.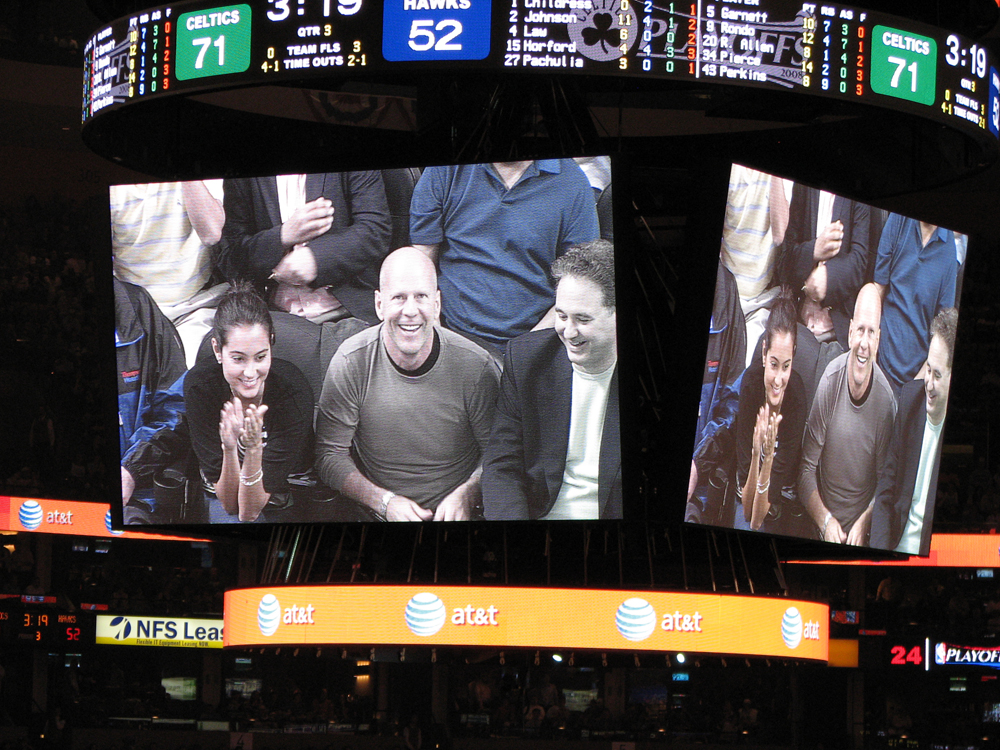 Bruce Willis took in the game.

Glen Davis had his hands full matched up against Al Horford.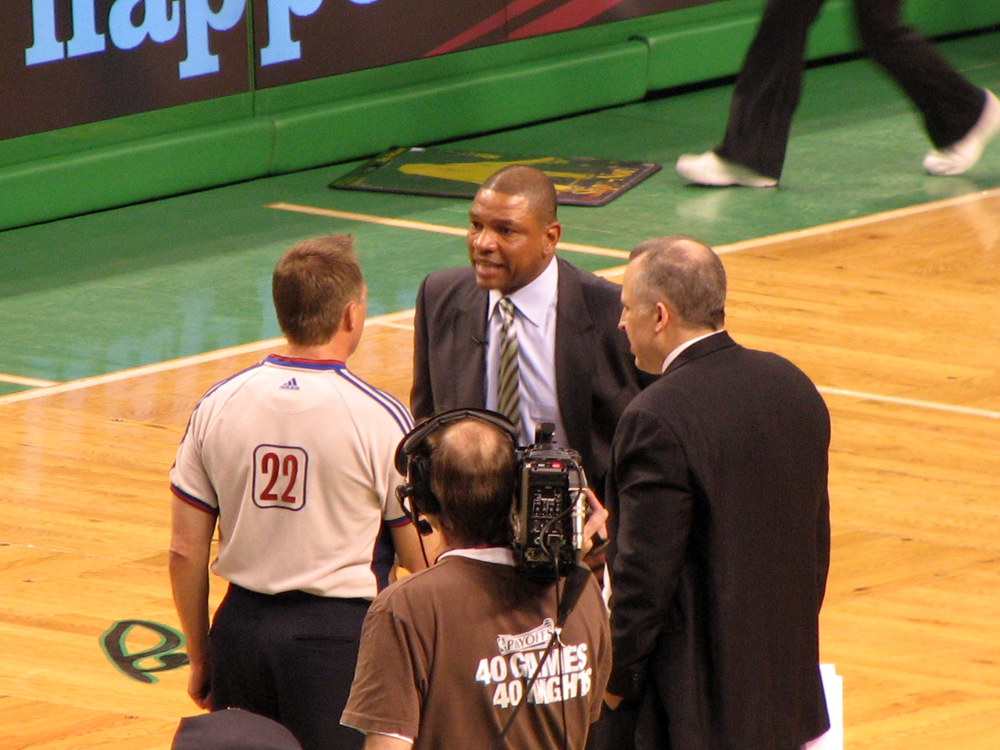 Doc Rivers was not pleased with the officiating.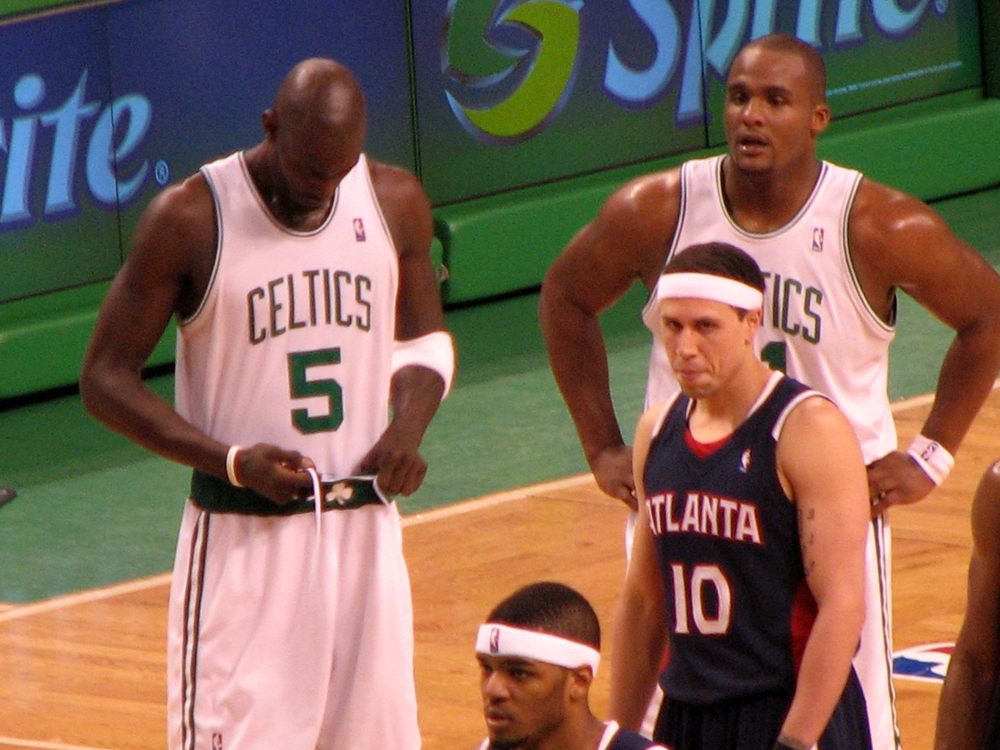 Bibby looking anxious about playing in front of a rabid crowd.

The Hawks' point guard preparing to brick a free throw.

MVP.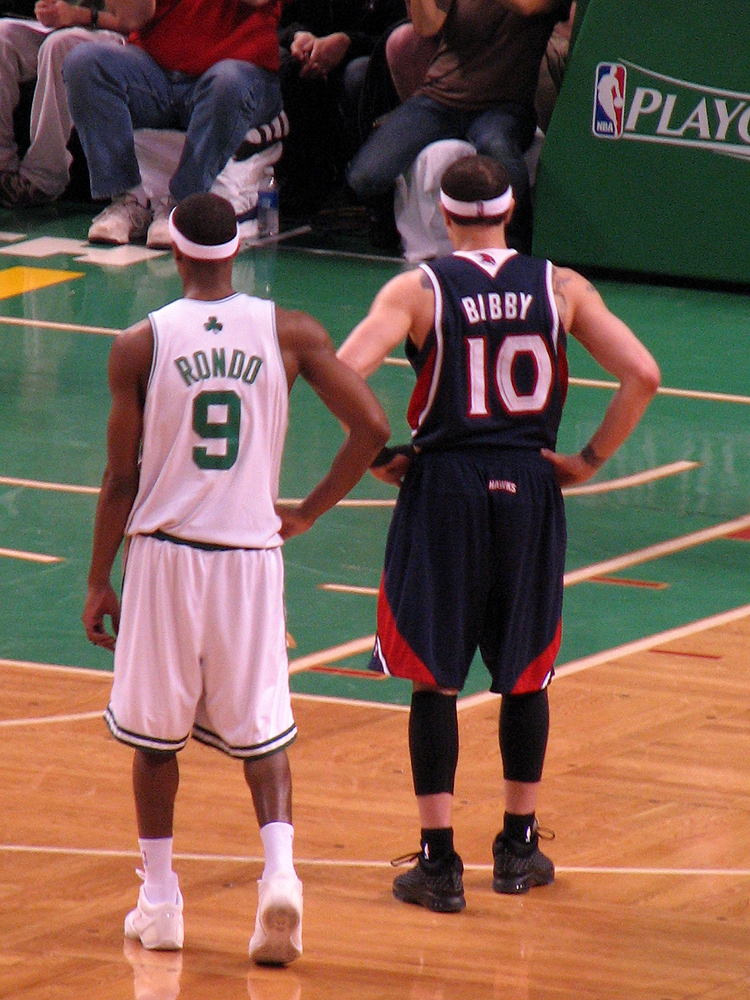 Rondo's better! Clap, clap, clap clap clap!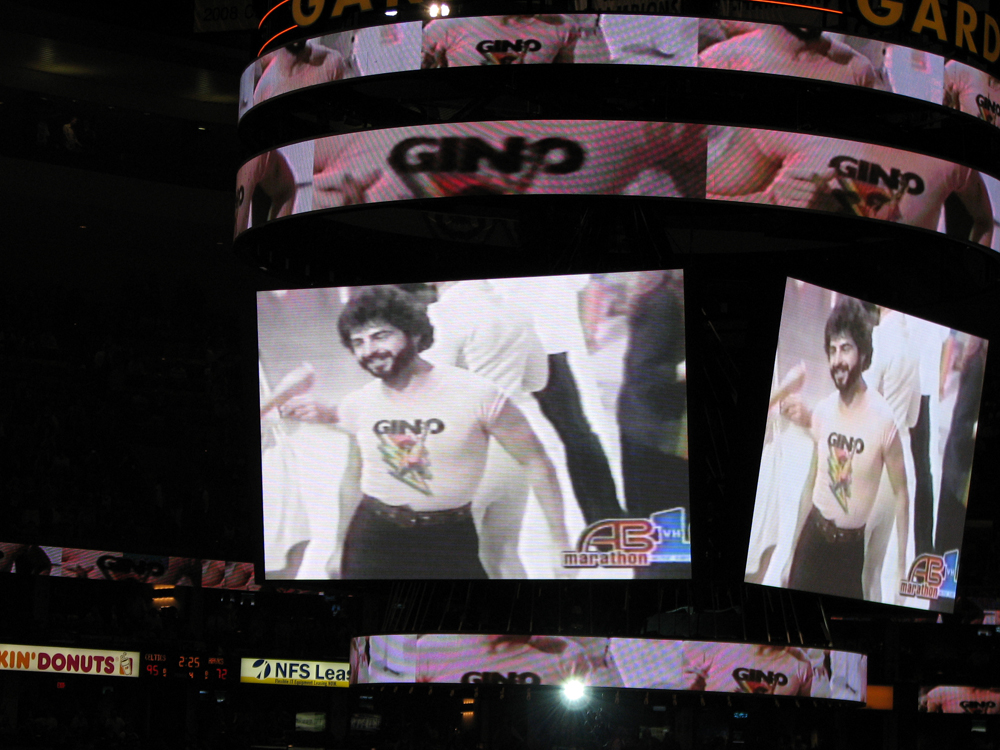 The Gino phenomenon is a hilarious melange of the "Sweet Caroline" and "Dirty Water" traditions, but with visuals.