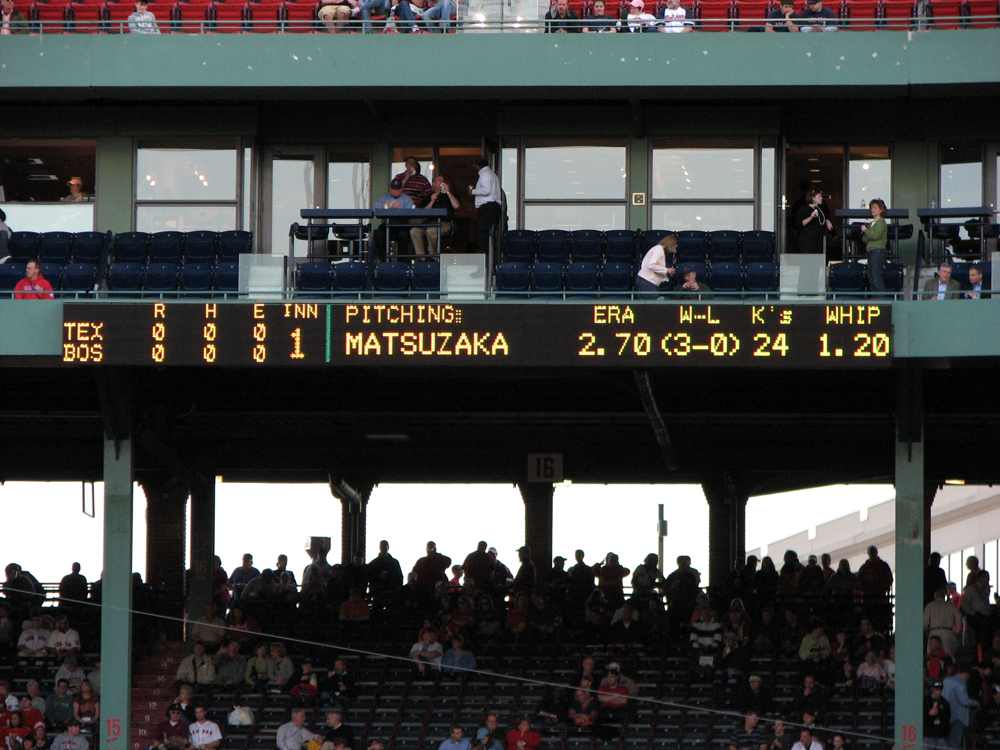 Matsuzaka leads the Red Sox in wins in his second season in the majors. The new scoreboards on the fascia are unobtrusive, the antithesis of, say, the video screens on the outfield walls at Rogers Centre.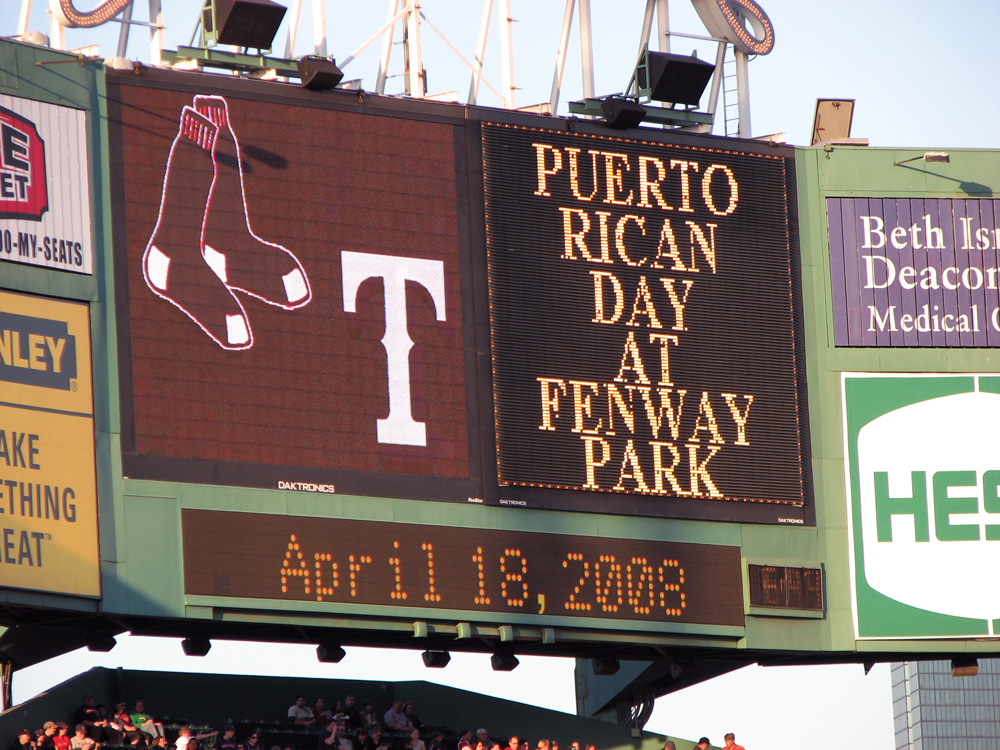 It was Puerto Rico Day at Fenway. In addition to the national anthem, Puerto Rico's anthem, "La Borinqueña," was presented.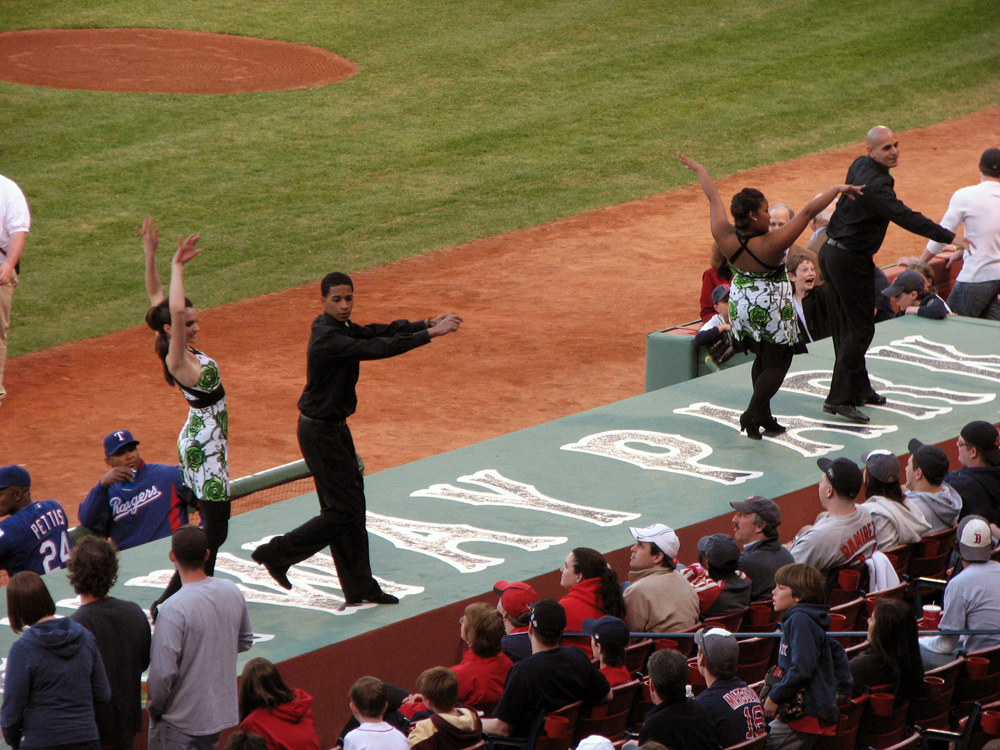 Dancers celebrating Puerto Rico Day.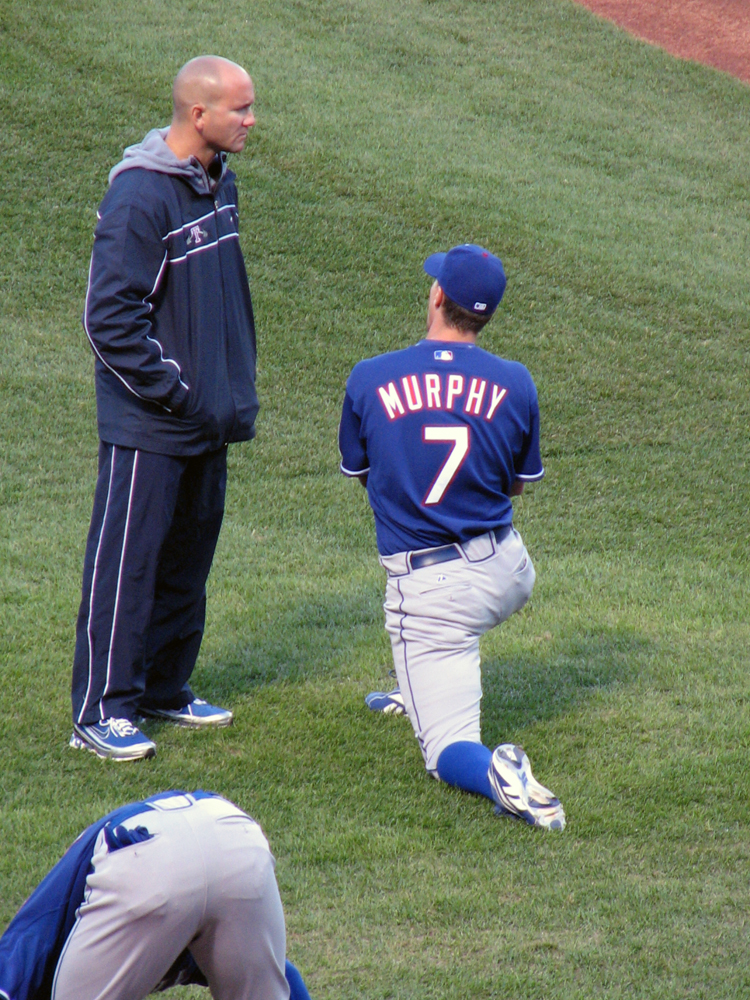 David Murphy, a Red Sox draftee, stretches before the game. The outfielder was part of the Gagne trade.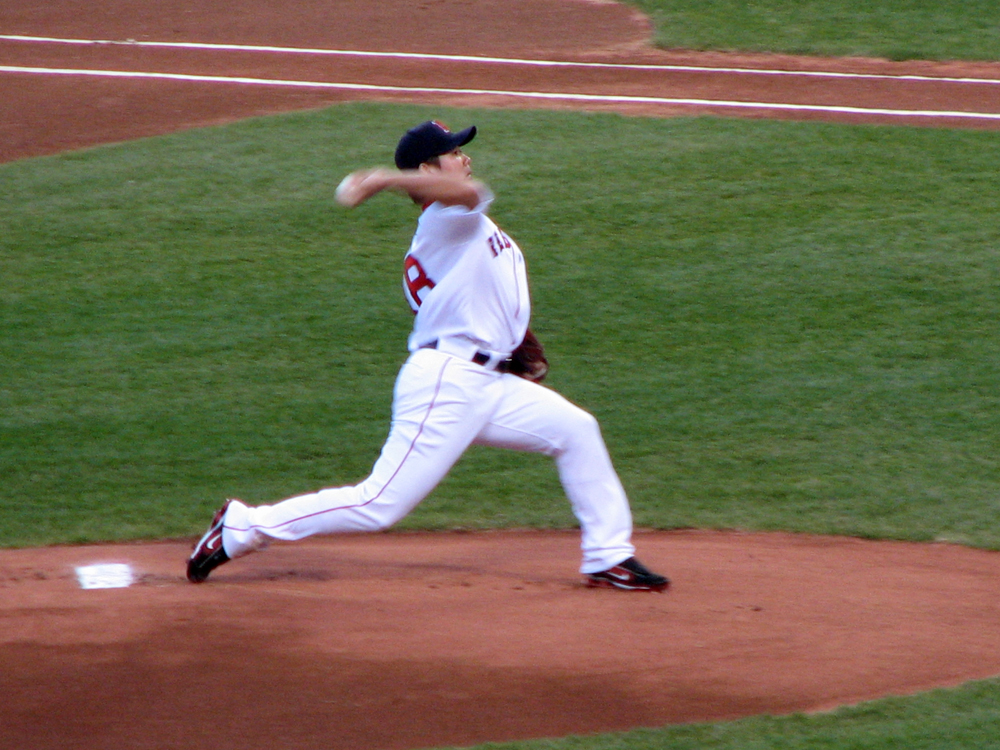 Matsuzaka warms up.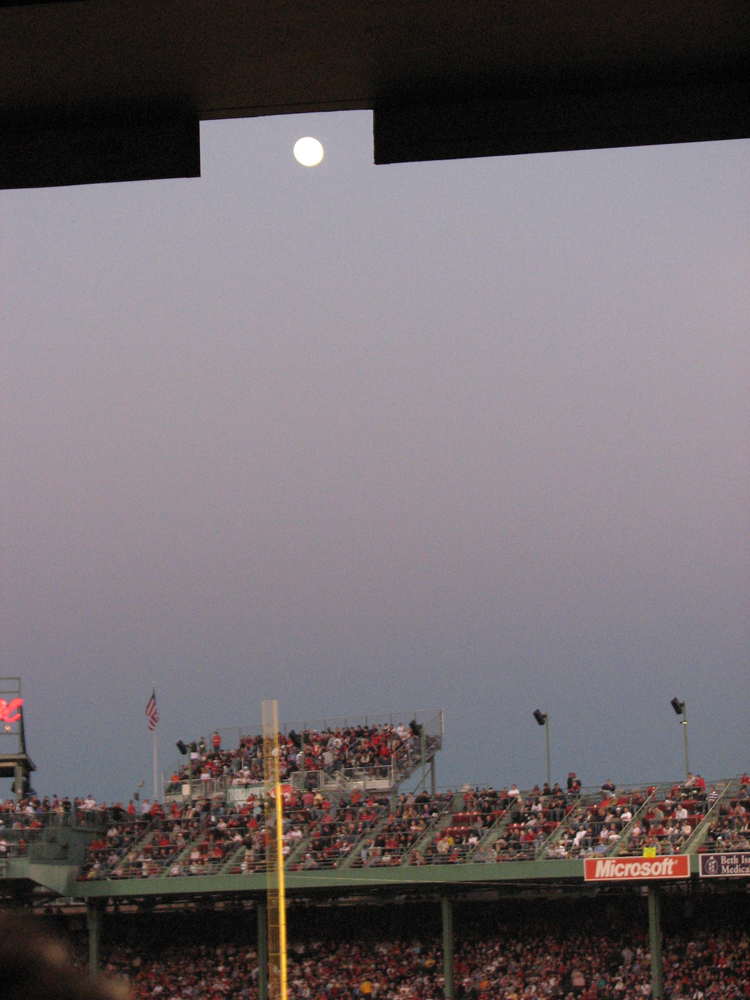 Moon shot.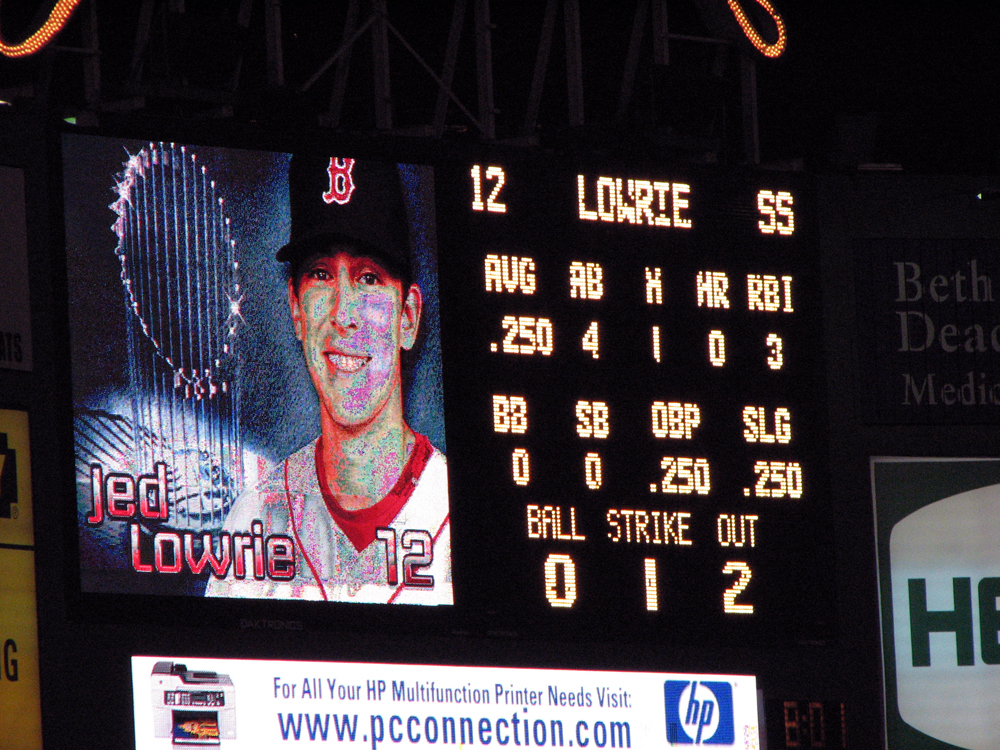 Jed Lowrie makes his Fenway debut. He doubled to left field.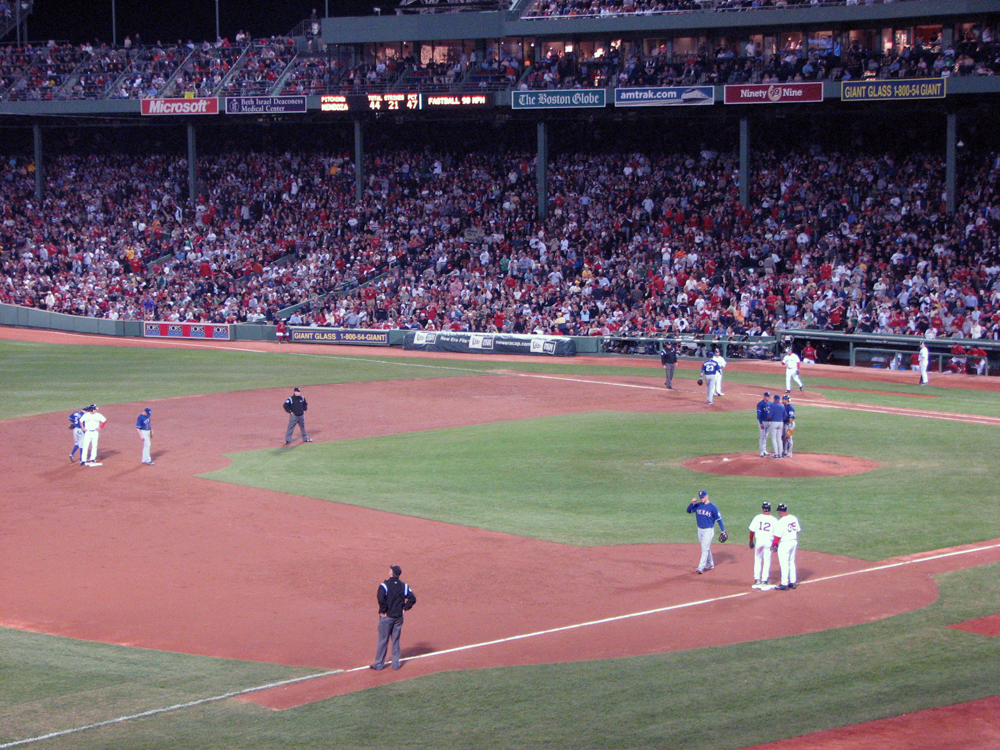 Bases filled with homegrown talent for David Ortiz.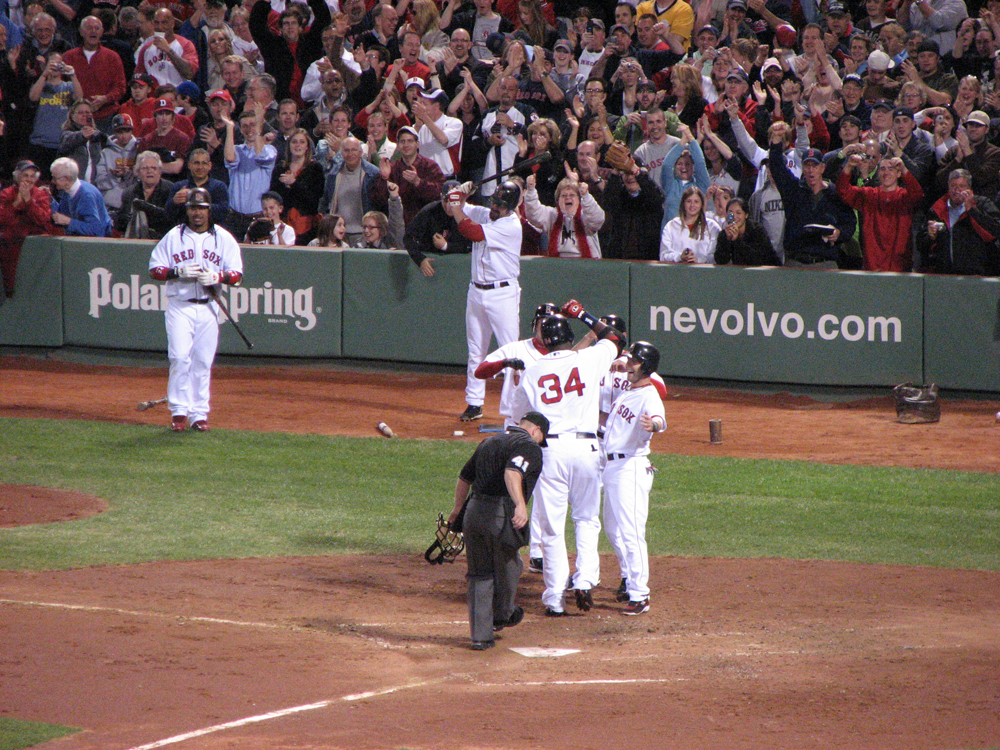 Big Papi post-moonshot.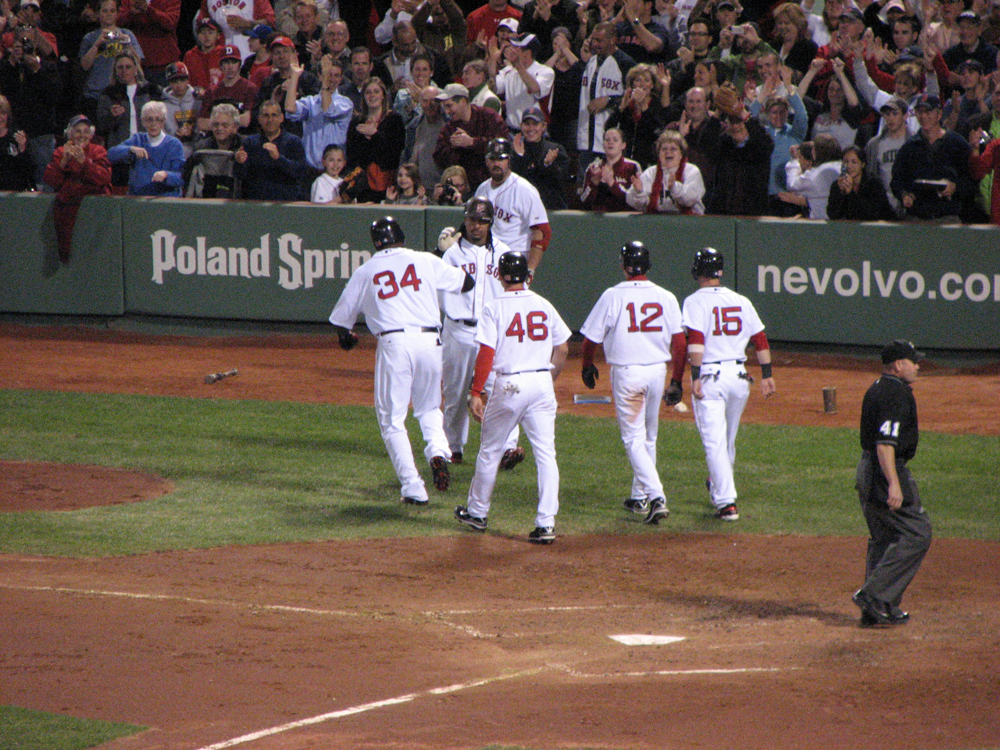 More on-field celebrations before the cold shoulder in the dugout.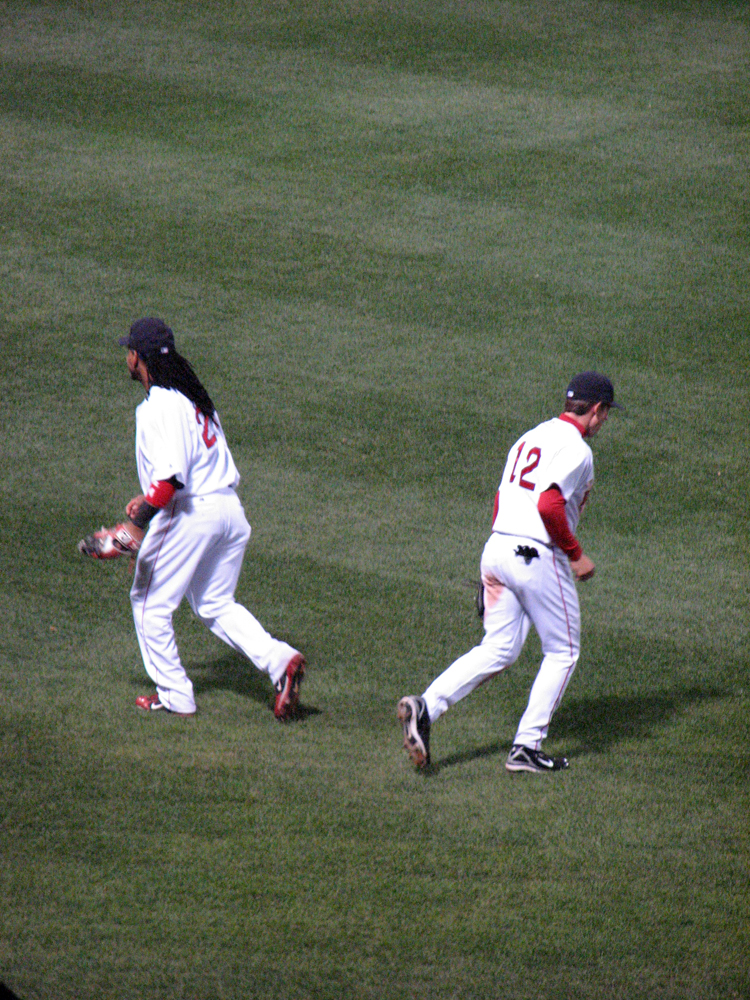 In the fourth Lowrie went into shallow left to snag Murphy's bloop. After the catch, Lowrie and Manny high fived; this picture was taken a second after the high five.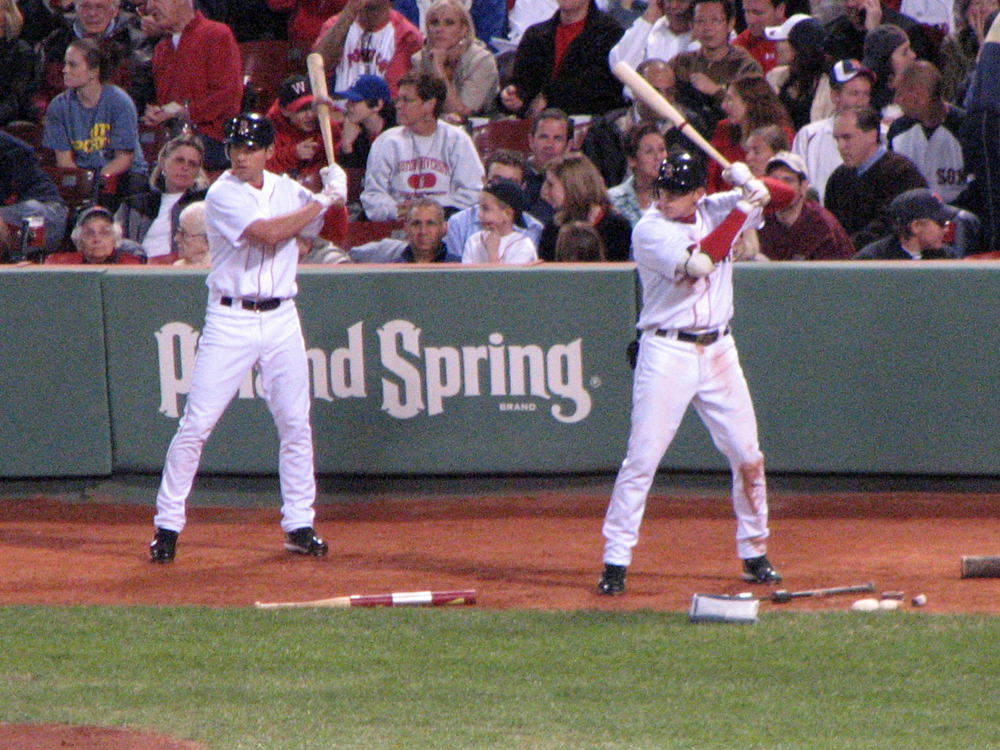 Jacoby Ellsbury and Lowrie on deck.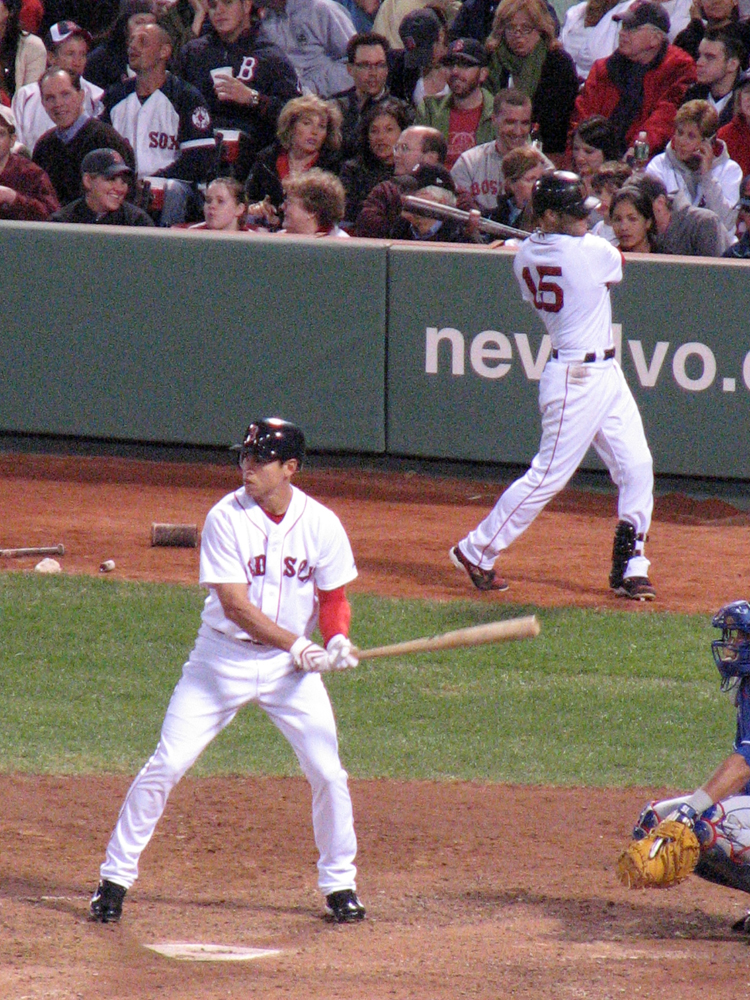 Ellsbury at bat and Dustin Pedroia on deck.

Pedroia stomps on home after his homer, which flew a bit further than Ortiz's (as I am sure Peewee told Papi).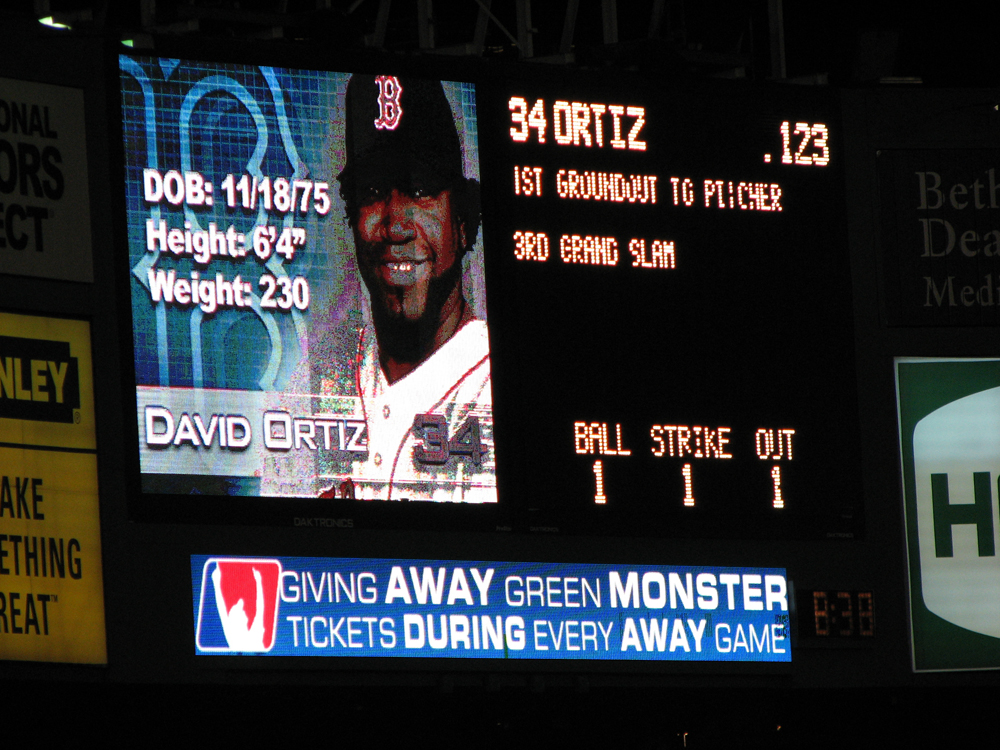 Slammed grandly.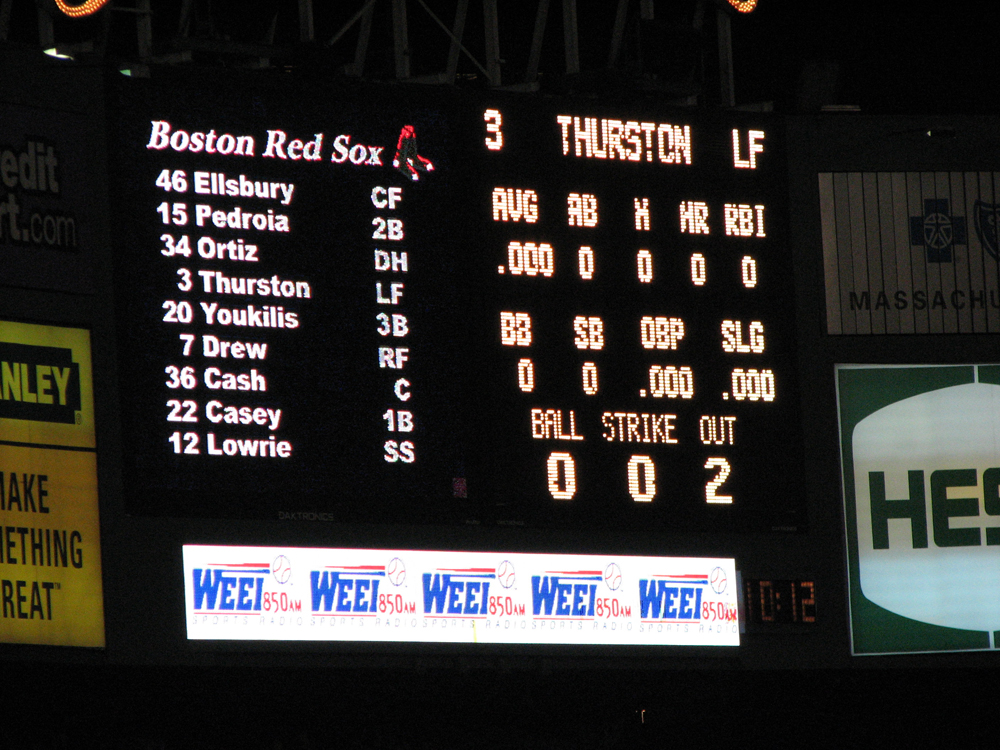 Joe Thurston's Fenway debut.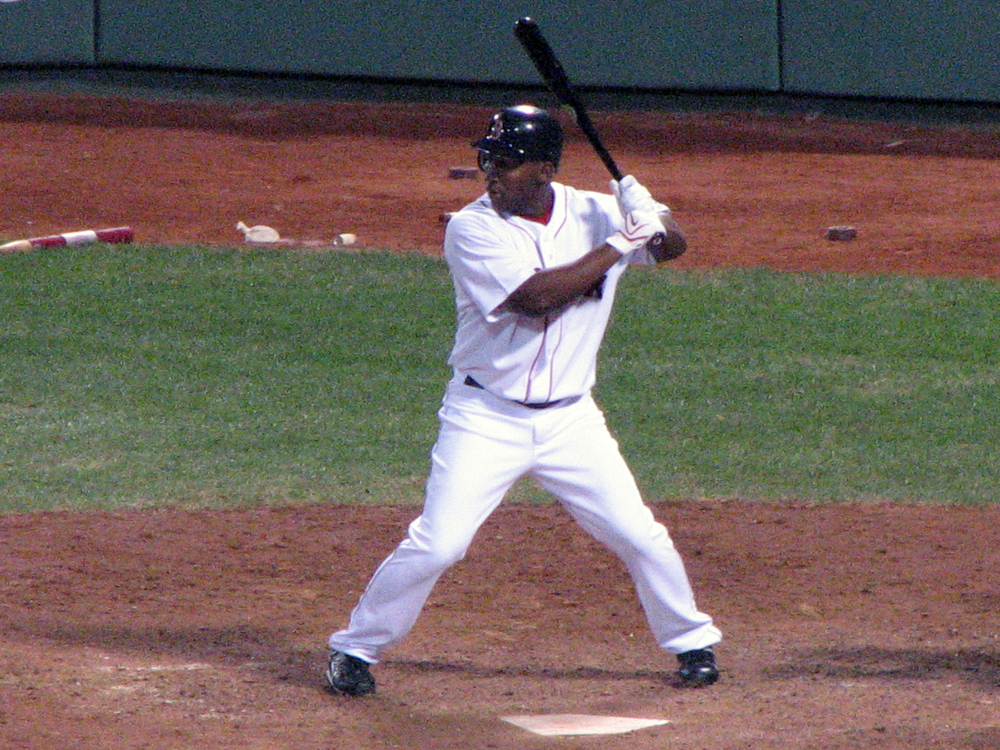 Thurston at the dish.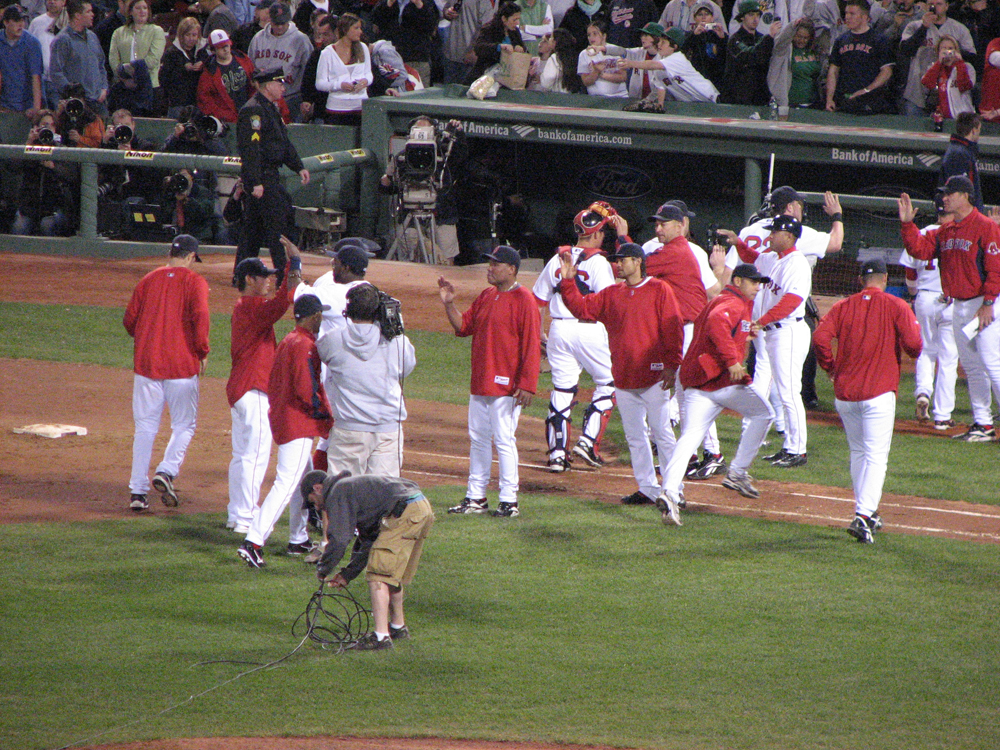 Dirty Water do-si-do.