John Marzano, former catcher for the Red Sox, Texas, and Seattle, member of the 1984 Olympic team, and MLB.com commentator died yesterday of an apparent heart attack.
Here he is playing Nolan Ryan to Paul O'Neill's Robin Ventura. Marzano was the picture of a South Philly tough guy and he will be missed.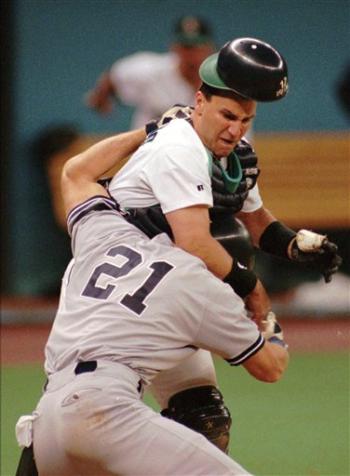 Photo taken August 28, 1996, courtesy of AP Photo/Loren Callahan.