I snagged a standing room ticket but was able to sit in the loge seats on the third base side until the middle of the second. It was a good run considering the Red Sox scored six in the bottom of the first.
The caliber of fans in the row in front of me was poor. They came in the middle of the top of the first and as soon as they sat down they whipped out their mobile phones to call their friends and brag about where they were sitting.
"Where are we in the standings? Are we in first?" asked the guy wearing Prada sunglasses of the rest of his entourage. A few minutes later this same clueless clod spouted on about how he was in St. Louis for the final game of the World Series in 2004. His companions weren't terribly impressed by this tidbit and I quelled the urge to ask him detailed questions about the goings-on.
"We're like four and a half games back," replied his pal, despite the standings board being just 50 feet away that clearly displayed "5 ½."
At that point I knew I wouldn't mind if I had to move, but lingered as long as I could. For the remainder of the game I was in Section 23, a much more enjoyable and knowledgeable area.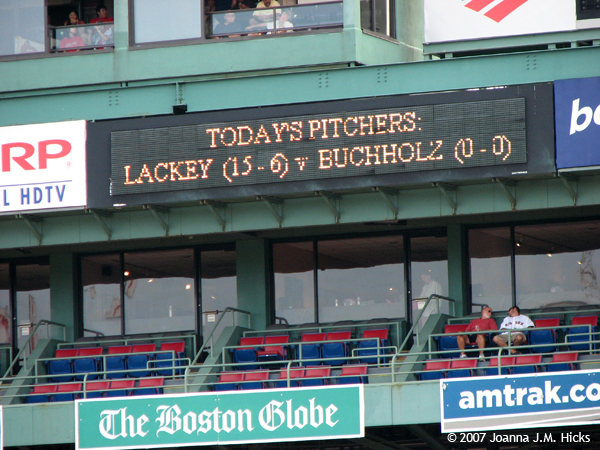 I never realized how large this sign was. I take a picture of the pitching match-up every game but usually frame it so people aren't in it.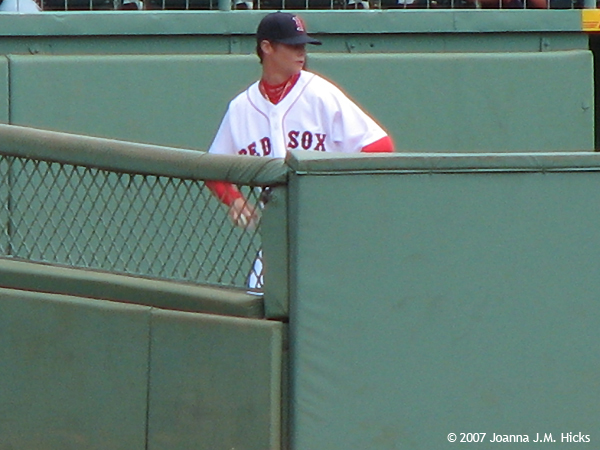 After warming up Clay Buchholz did the "I'm walking up and down stairs thing" to amuse the people on the opposite side of the wall from him.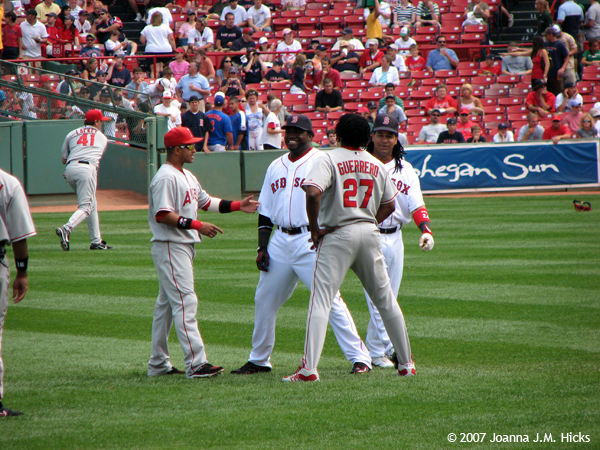 Orlando Cabrera, David Ortiz, Vladimir Guerrero, and Manny Ramirez hang out before the game.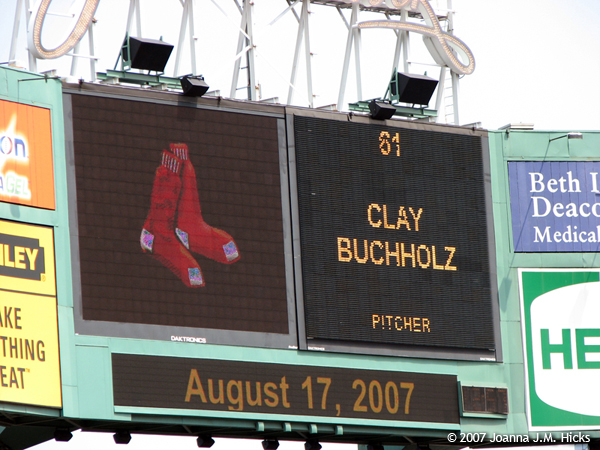 There wasn't even time to get a picture of Buchholz in a Boston Red Sox uniform for the jumbotron.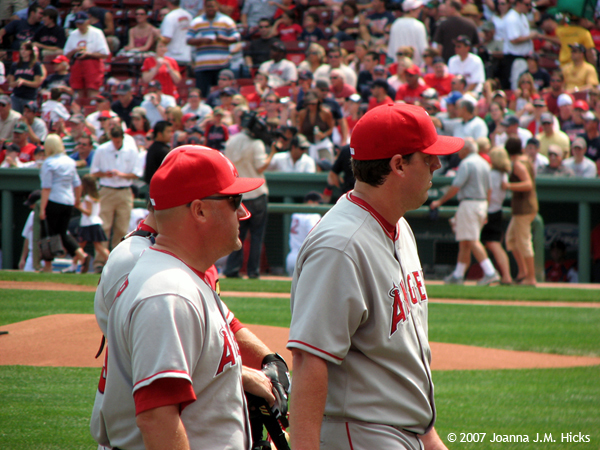 Lackey-daisical.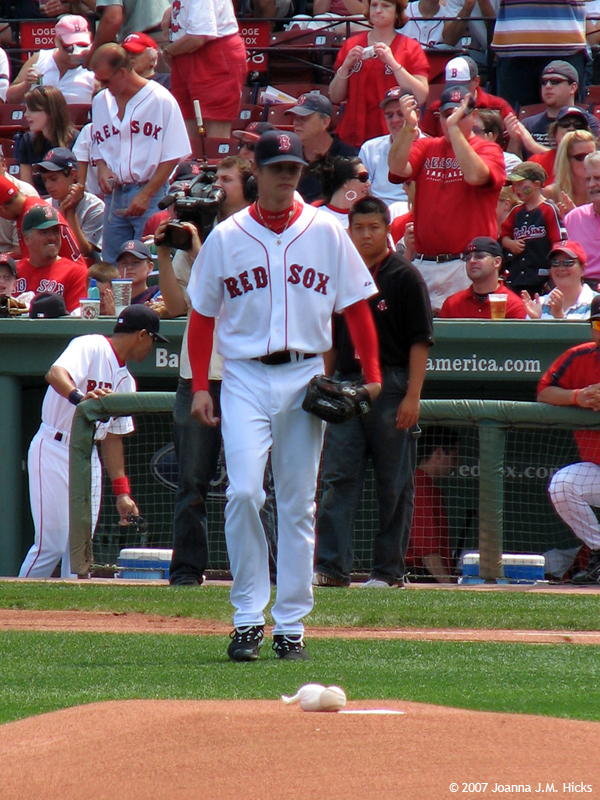 Buchholz approaches the mound.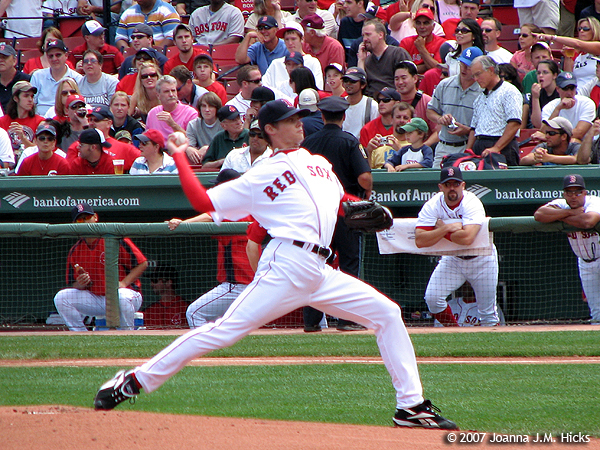 He's as thin as Bronson Arroyo or Casey Fossum. He needs Papi's beans and rice recipe.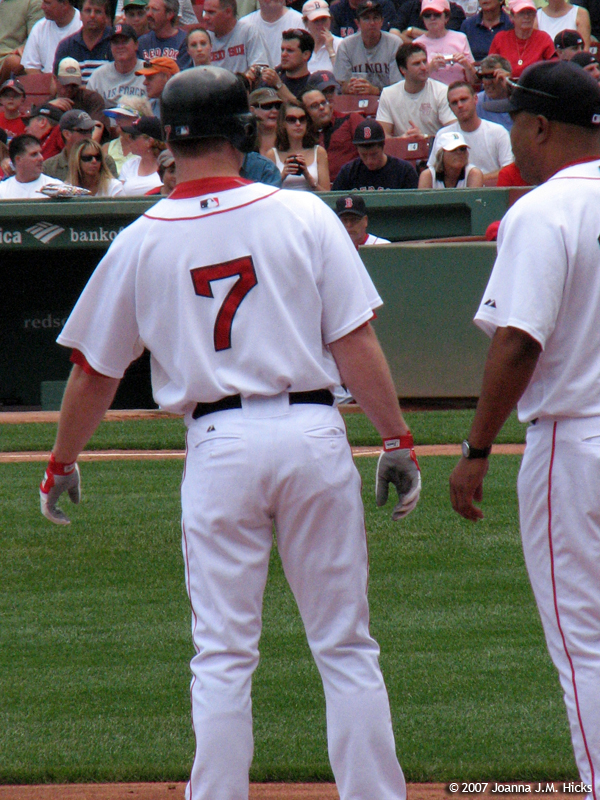 J.D. Drew chats with DeMarlo Hale after his first-inning triple.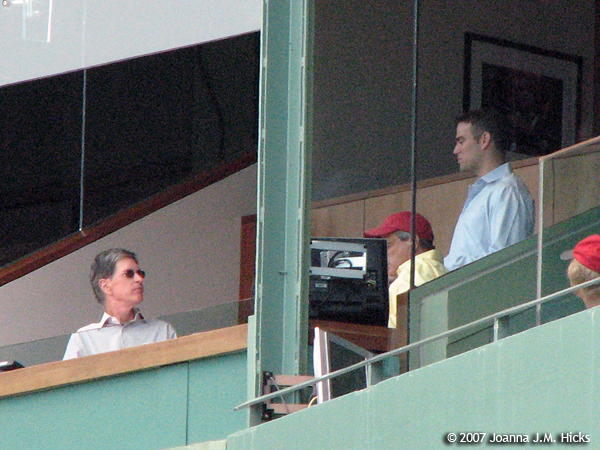 Theo Epstein visits John Henry in his isolation chamber.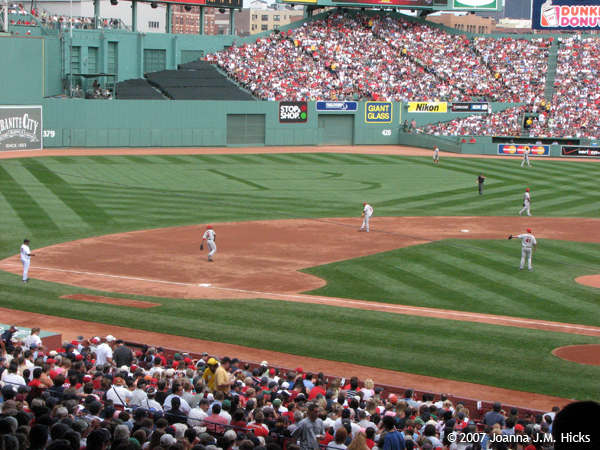 David Mellor's latest creation.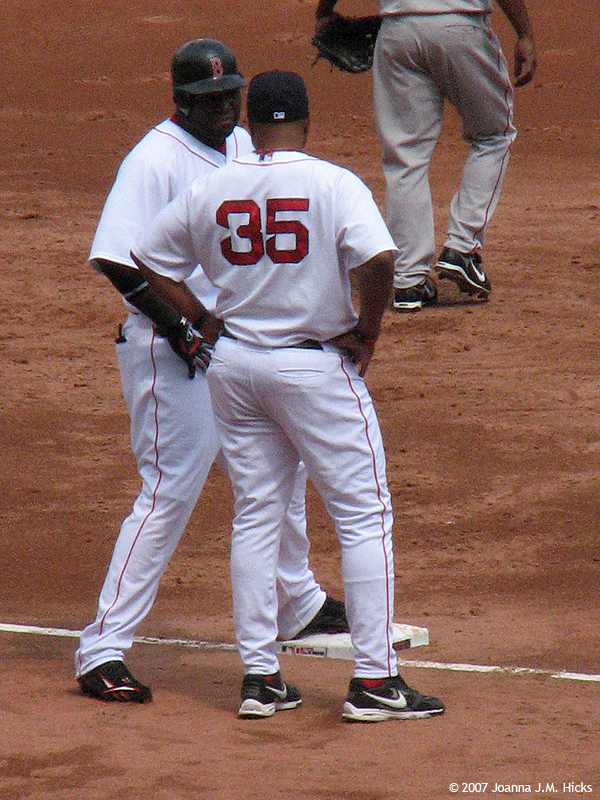 Ortiz banters with Hale; the designated hitter wanted to be waved home on Drew's second-inning single to center.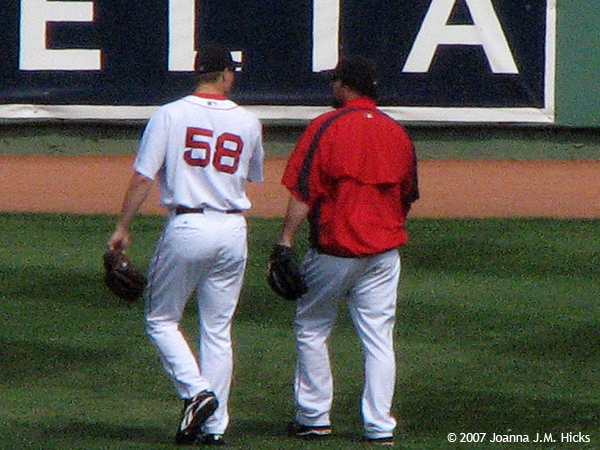 Jonathan Papelbon gives Eric Gagne some pointers. Apparently Gagne didn't listen.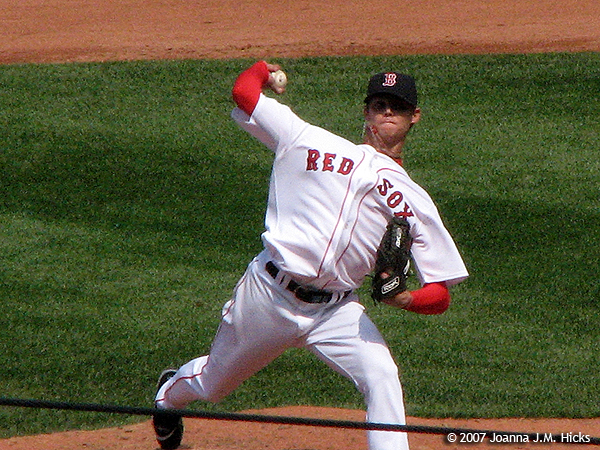 Buchholz draws back.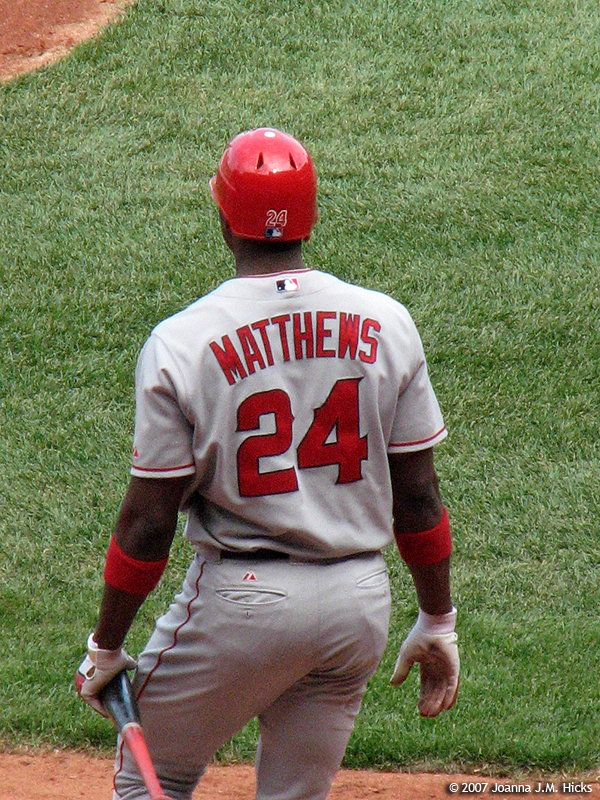 Had he not called out Boston fans, Gary Matthews, Jr. wouldn't have been booed as much as he was.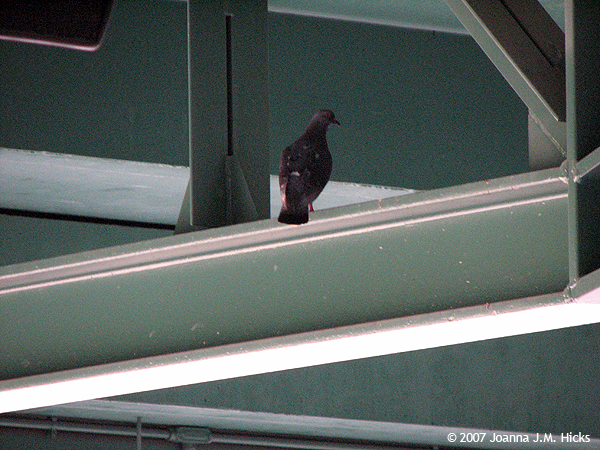 This pigeon relieved itself on a fan, much like Gagne would in the night game.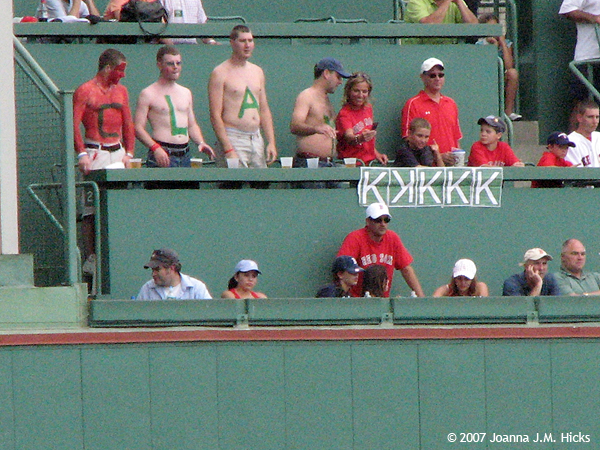 Claymates.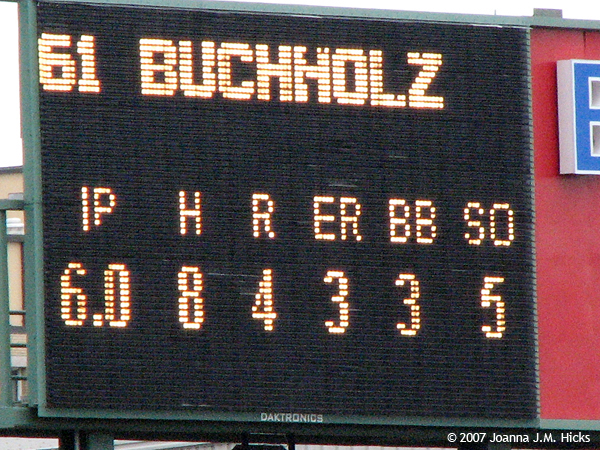 Buchholz's final line.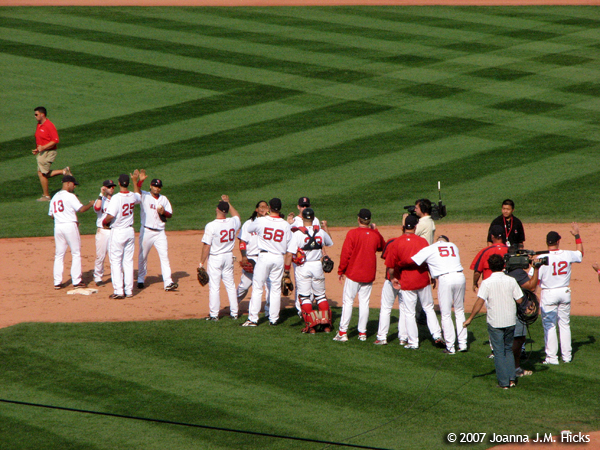 The victory high give line.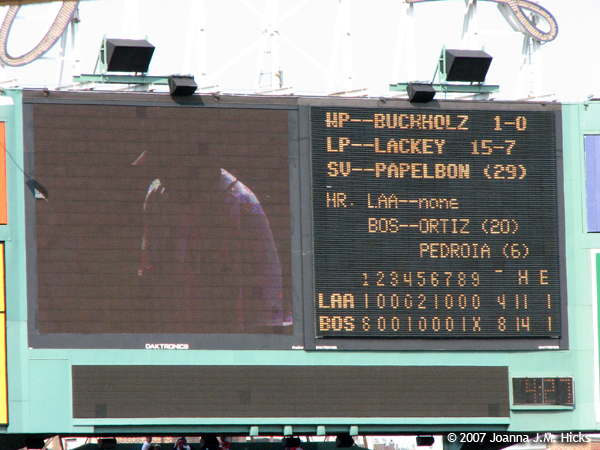 The final line score.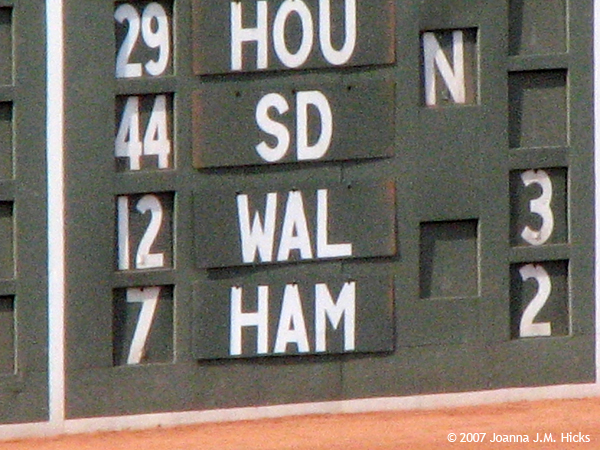 The Walpole Little League team won their game in dramatic fashion.