Don Orsillo has worn seven different grey ties with stripes: April 24, May 29 doubleheader, June 10, June 17, August 9, September 1, and yesterday's nifty nickel, pewter, and pearl piece. With yesterday's loss the team's record is 5-3 with such ties.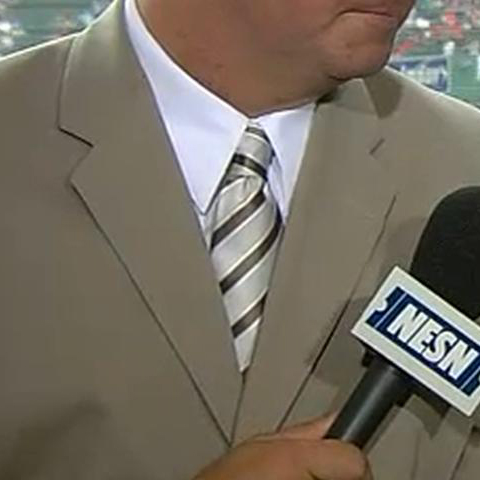 It was difficult to say which was worse, John Lackey's pitching or the endless stream of sycophantic signs. The winning sign wasn't terribly bootlicking although it was busy.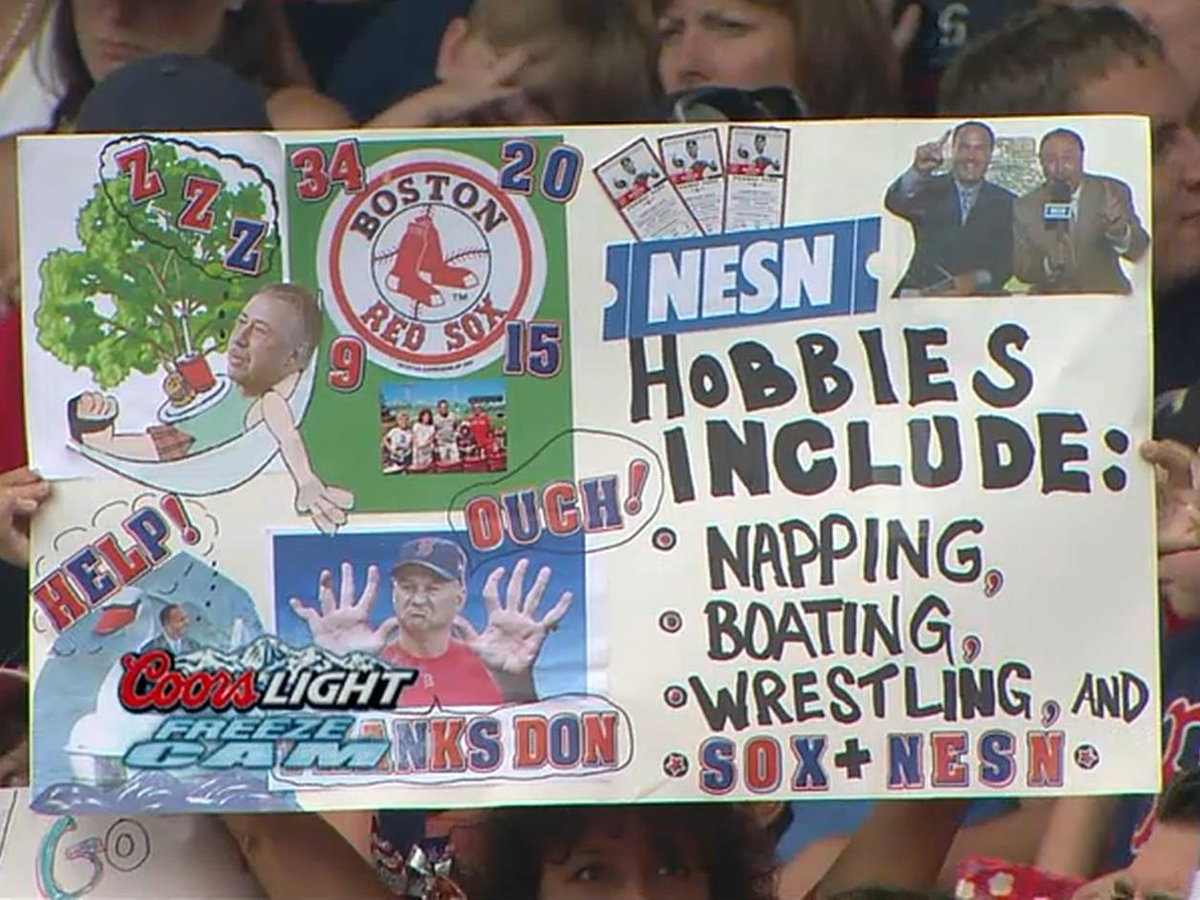 The only inside joke missing was the praying mantis. Fittingly it was Connecticut Day at Fenway Park. The state insect of Connecticut is the European or praying mantis, according to the state's official website. Gawker's recent ranking of the 50 state had the Nutmeg State at number 31. The description of Connecticut can be applied to the series finale:
Connecticut is mostly just America's suburb, a string of medium-sized towns rolling into medium-sized towns, only to be briefly interrupted by decaying heaps like Bridgeport, New Haven, and Hartford. Connecticut has some of the least character or local flavor in the country, unless you count the WASPs of Westport, and we really shouldn't count them.
Game 139: September 4, 2011

Texas Rangers
80-61

11

W: Matt Harrison (11-9)

2B: Endy Chavez (11)
3B: David Murphy (2), Ian Kinsler (4), Josh Hamilton (5)
HR: Mike Napoli (23), Kinsler (25)

Boston Red Sox
84-55
4

L: John Lackey (12-11)

2B: Jacoby Ellsbury (36), Jarrod Saltalamacchia (21), Kevin Youkilis (31)