After a tortuous first inning that almost took an hour the game sped up to encompass a mere four hours and 21 minutes. For other match-ups such a long game would mean extravagant scores in the double digits. But for a Yankees-Red Sox game, it meant a taut contest of just a half-dozen runs combined.
The local nine seemed to have the game won in the fourth inning with Dustin Pedroia's circuit clout to dead center. But in the sixth and seventh innings Alfredo Aceves showed the shakiness that prompted the Yankees to jettison him from their staff.
Aceves allowed Russell Martin to start the sixth with a single to left but induced a double play from Eduardo Nunez. With two down Derek Jeter smacked a single off the wall, Curtis Granderson walked, and Mark Teixeira was hit with a pitch to load the bases. Teixeira took the curveball to the knee with all the toughness of an inbred thoroughbred racehorse, collapsing to the ground on contact.
In the seventh Aceves's inconsistency continued. Andruw Jones earned a base after a 14-pitch showdown and Jesus Montero, who was making his major league debut, was grazed by a pitch.
"Jan Kaas," pronounced yan-key, is "John Cheese" in Dutch and is the supposed origin of the word "yankee." According to H.L. Mencken Dutch settlers were called John Cheese because they were famous for the dairy product. Daniel Bard is famous for his easy cheese but instead of blowing away the opposition in the seventh Bard's offerings melted on contact with hot Yankee bats.
Martin arced a two-RBI gapper to the Red Sox bullpen wall to plate the tying and go-ahead runs. The catcher made it to third and seemed to be getting into it with a fan. Reclamation project Eric Chavez sent a ground ball between first and second for an insurance run. All the Yankees needed to win the game was Mariano Rivera with his doubly lethal combination of cutter and reputation.
The closing game of the series was like a reunion. Spotted in the press boxes and stands were Hazel Mae, Kevin Millar, and Eric Frede. Millar has taken to calling Terry Francona "Benjamin Franklin" because of the skipper's spectacles. Coincidentally, Francona would give Millar $100 if he would just shut up.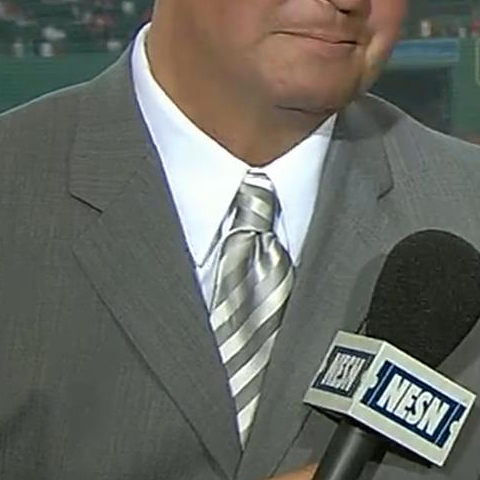 Game 136: September 1, 2011

New York Yankees
82-53

4

W: Cory Wade (3-0)
H: Rafael Soriano (17)
H: David Robertson (30)
S: Mariano Rivera (36)

2B: Robinson Cano 2 (39), Russell Martin (15)

Boston Red Sox
83-53
2

H, L: Alfredo Aceves (8, 9-2)
BS: Daniel Bard (3)

2B: Adrian Gonzalez (40)
HR: Dustin Pedroia (18)