Daniel Nava was the recipient of a throw behind in the first inning. The tactic seemed to have worked as Nava had an 0-for-5 showing with four left on base.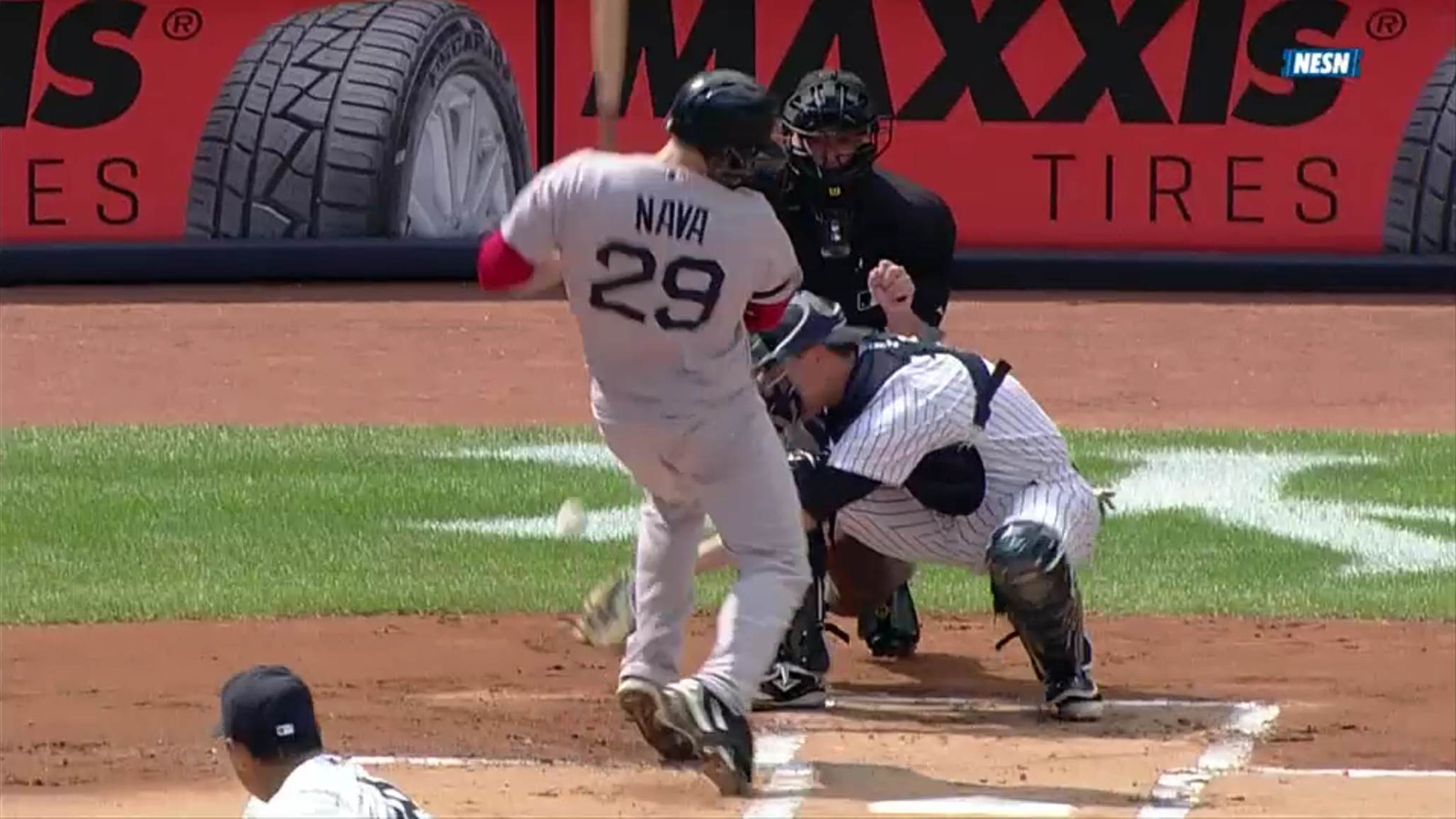 Hiroki Kuroda was smart to have taken Nava out of the game. As the Heat Zone shows, Nava is a good bad pitch hitter. I don't recall if Dennis Eckersley has a slang term for that type of batter, but Don Orsillo's partner for the game Dan Petry didn't.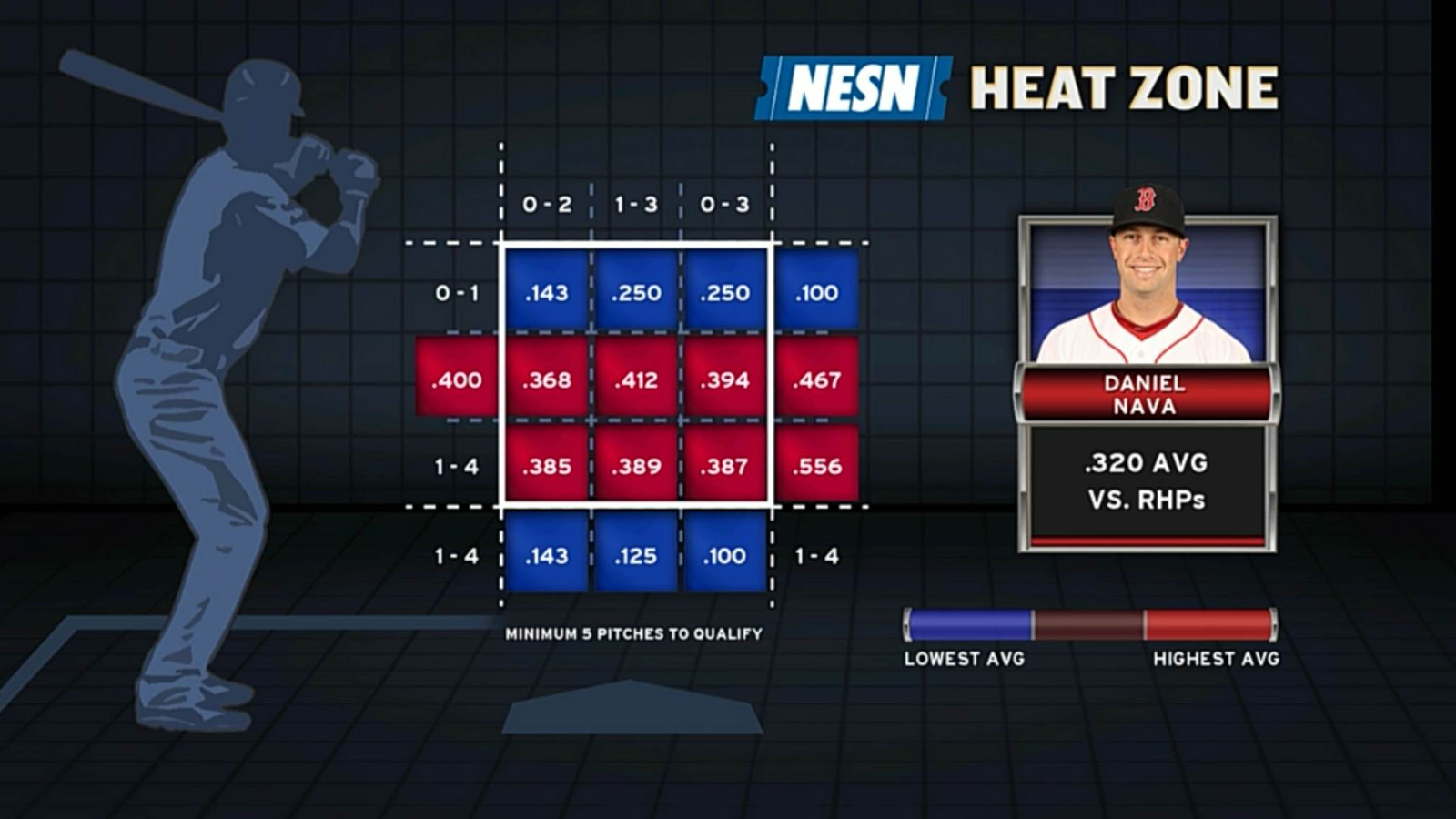 Mariano Rivera marveled at how the short porch helped Will Middlebrooks tie the game in the ninth. The circuit clout helped Middlebrooks earn co-player of the week for the American League. He shared the honor with Mike Napoli.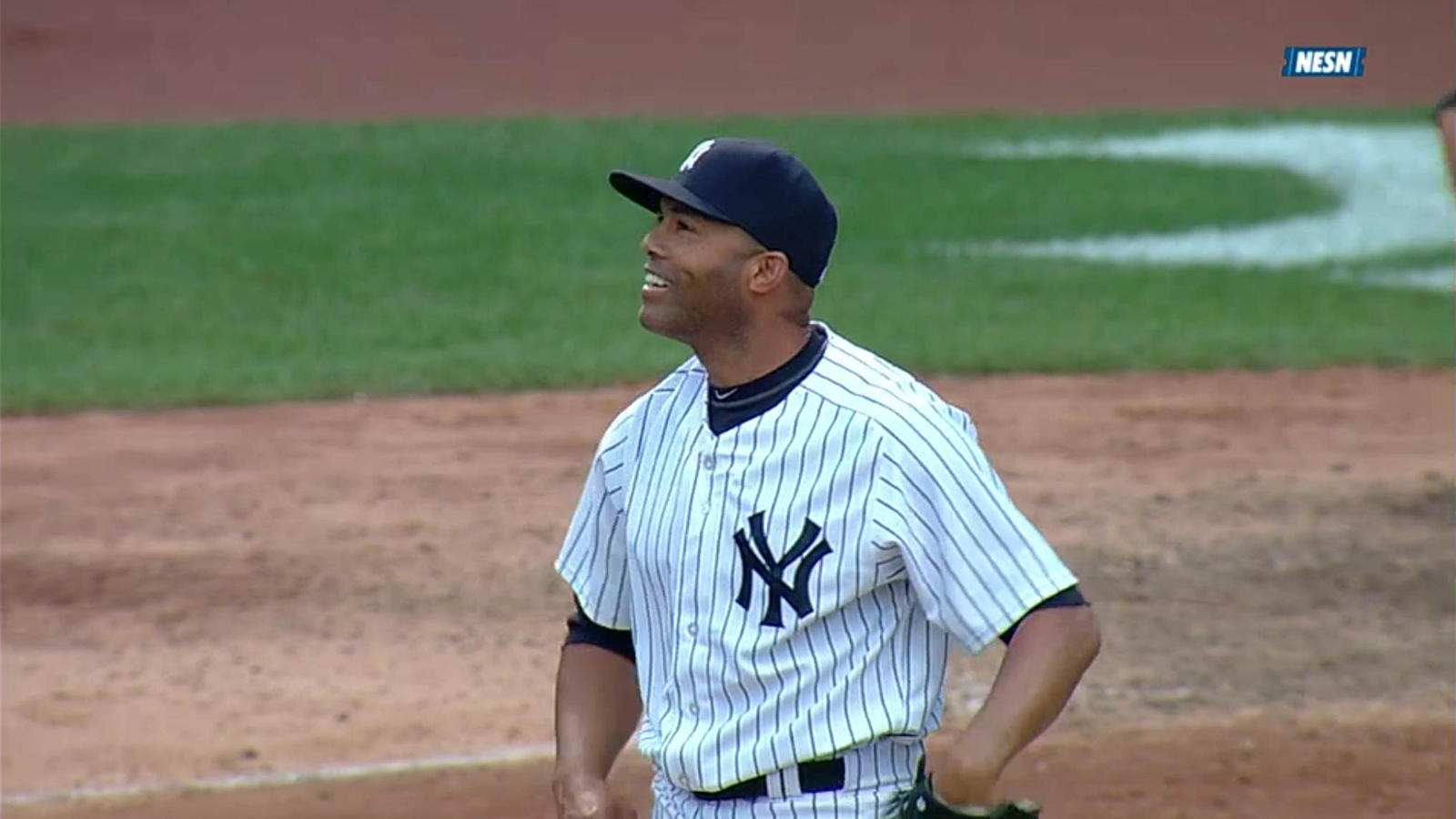 Brandon Workman was pressed into service in the ninth with the score 3-3. It was a great way to pressure test the rookie, and he came up wanting. After striking out Brett Gardner he allowed Ichiro Suzuki to single. Suzuki swiped second and then advanced to third on Vernon Wells's fly ball out to right. Workman airmailed his first pitch to Alfonso Soriano and the newly-returned Jarrod Saltalamacchia couldn't stop the ball from reaching the backstop.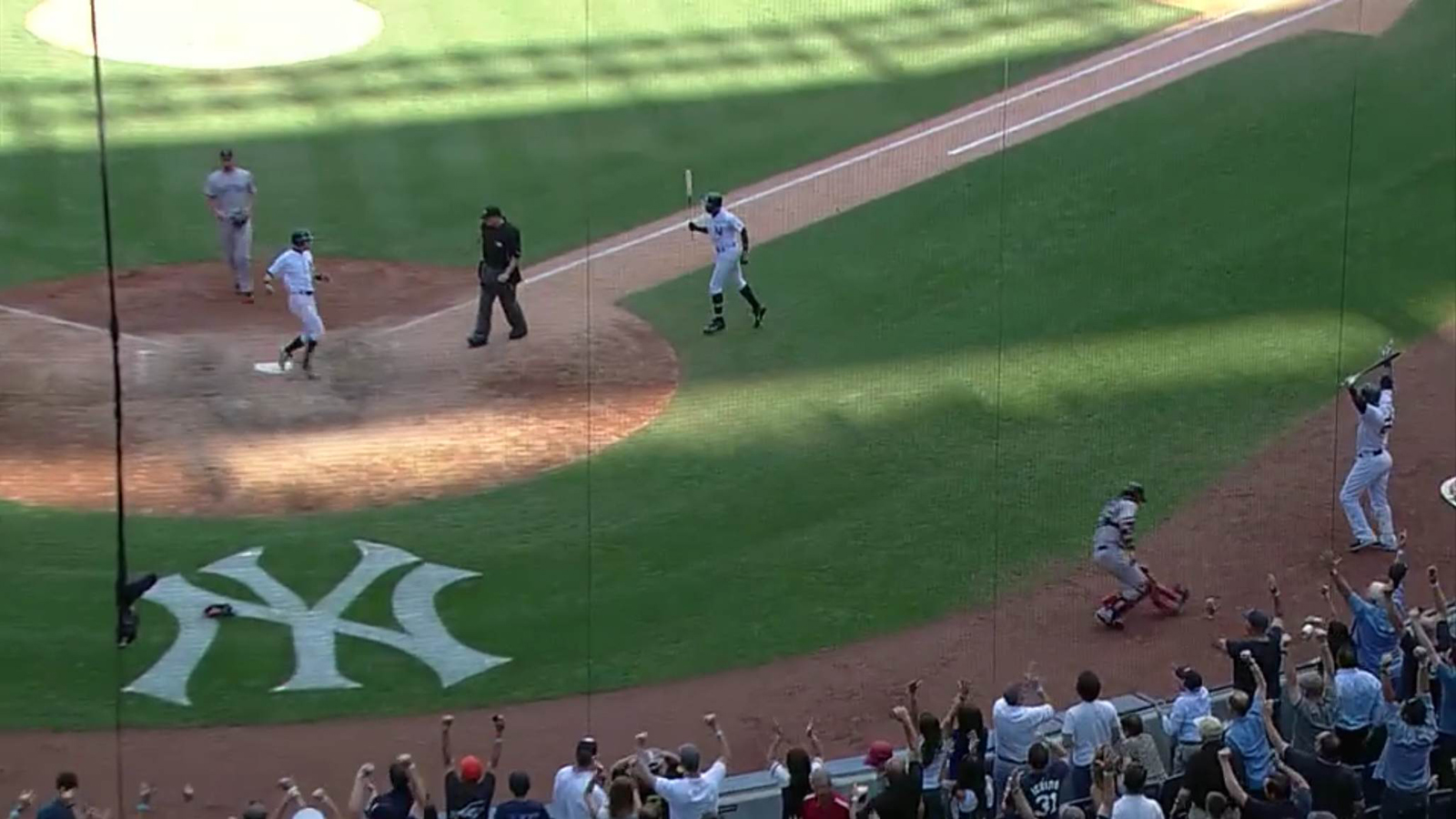 It goes down in the "W" column for the Yankees, but it seems rather pathetic to be so happy about a victory that didn't put them any closer to a postseason berth.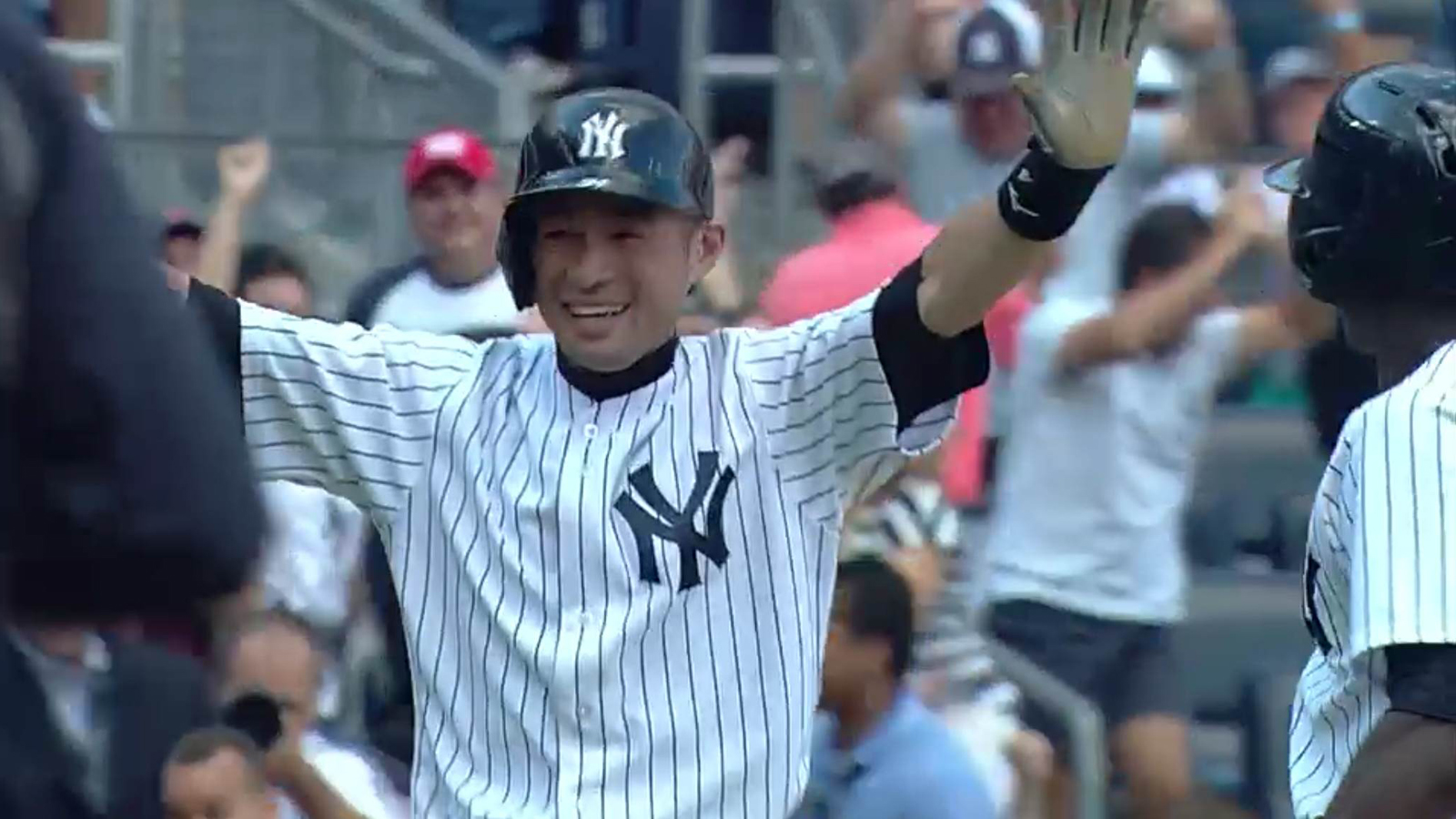 The greater concern for the Red Sox wasn't a single disappointing win but the absence of Jacoby Ellsbury from the leadoff spot. While Nava has his talents no one can deny Ellsbury's pivotal role in the lineup. He has a compression fracture of the navicular bone but John Farrell thinks the center fielder can return before the end of the regular season. Perhaps the low run support is indicative of Jon Lester being the new John Lackey rather than the lack of a superlative leadoff hitter.
Game 145: September 8, 2013

Boston Red Sox
87-58

3
L: Brandon Workman (5-3)
2B: David Ortiz – 2 (33), Mike Carp (16)
HR: Will Middlebrooks (15)

New York Yankees
76-67
4
H: Shawn Kelly (10)
BS, W: Mariano Rivera (7, 5-2)
2B: Mark Reynolds (13), Robinson Cano (32)