Jake Peavy had a mishap pursuing Brett Gardner's bunted ball in the third. He probably should have let Ryan Lavarnway try to field it, but Peavy is the kind of player that wants to contribute as much as possible.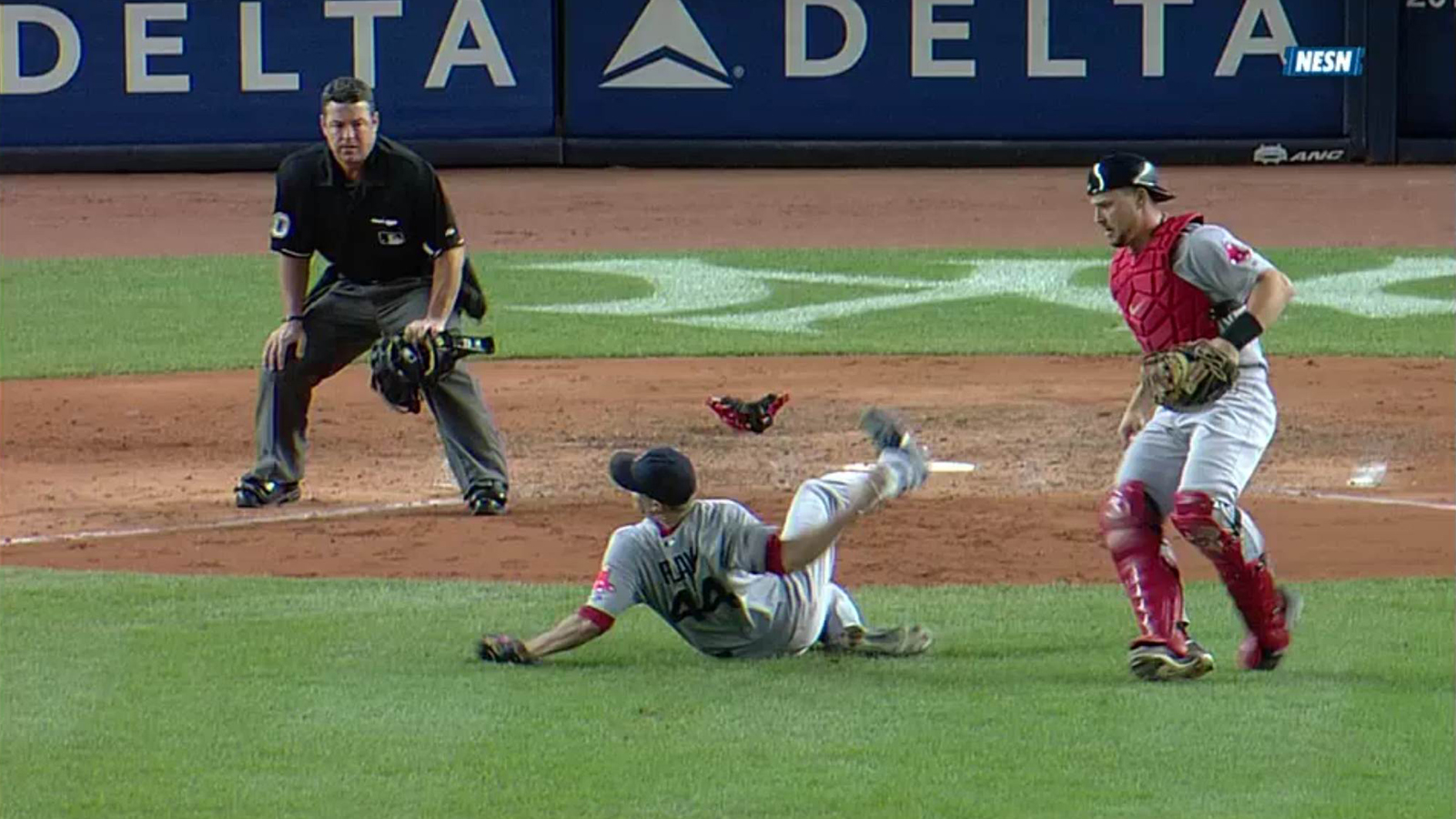 Because of this spirit John Farrell tends to leave Peavy in situations that usually would have him gesturing to the bullpen. Farrell stuck with Peavy in the seventh and didn't call on a reliever until the starter had allowed the first two batters he faced to reach base.
Perhaps Farrell was trying to rest his taxed bullpen. Junichi Tazawa had done so well in his set-up role and there were so many injuries that he was one of Farrell's favorites. But last night he and Matt Thornton allowed all their inherited runners to score. Peavy was erased from the decision when the Yankees took the lead, 8-7.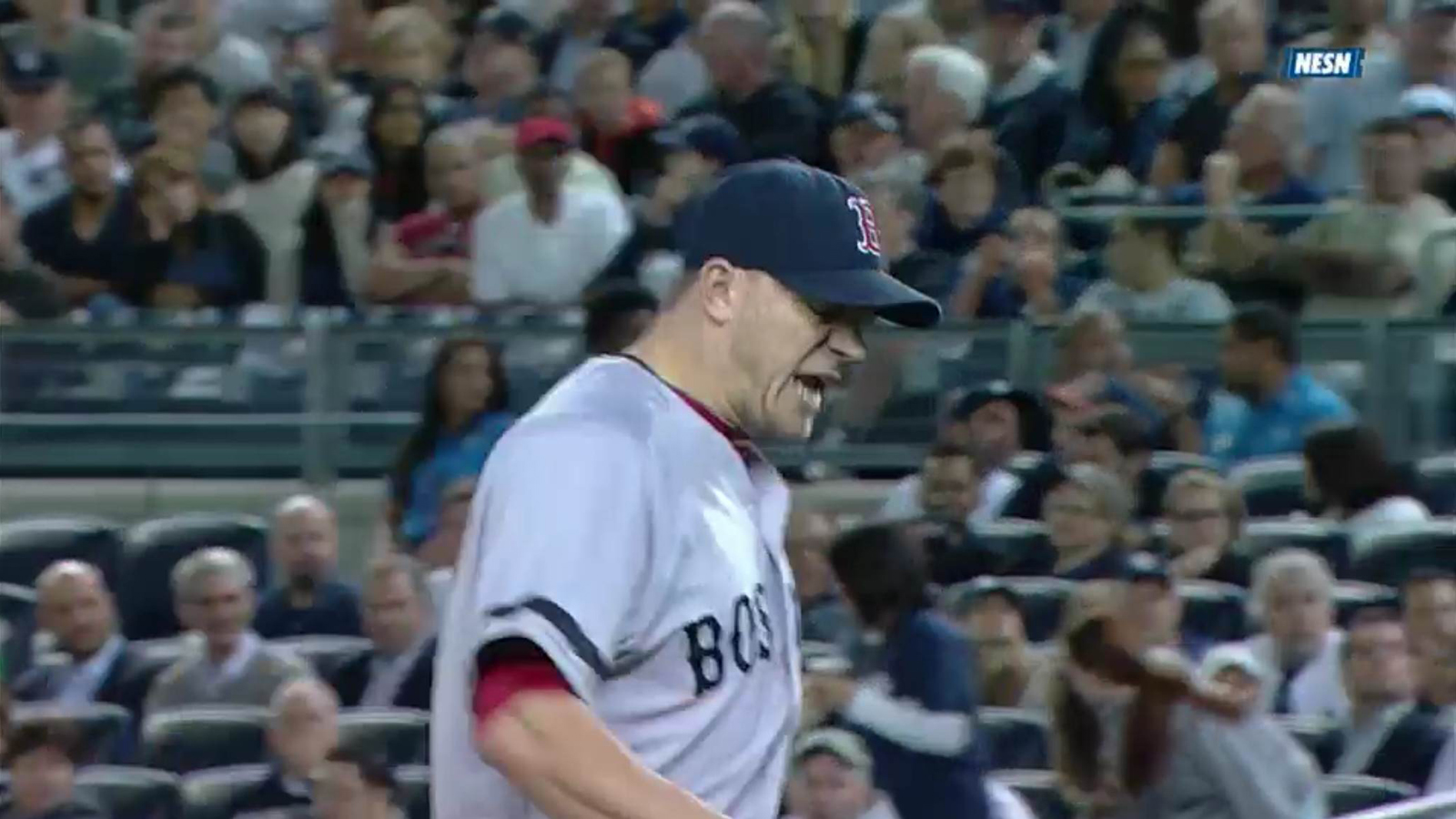 It was a comeback so detestable that even replaying Alex Rodriguez's stumble on his fourth-inning double didn't inspire a smile.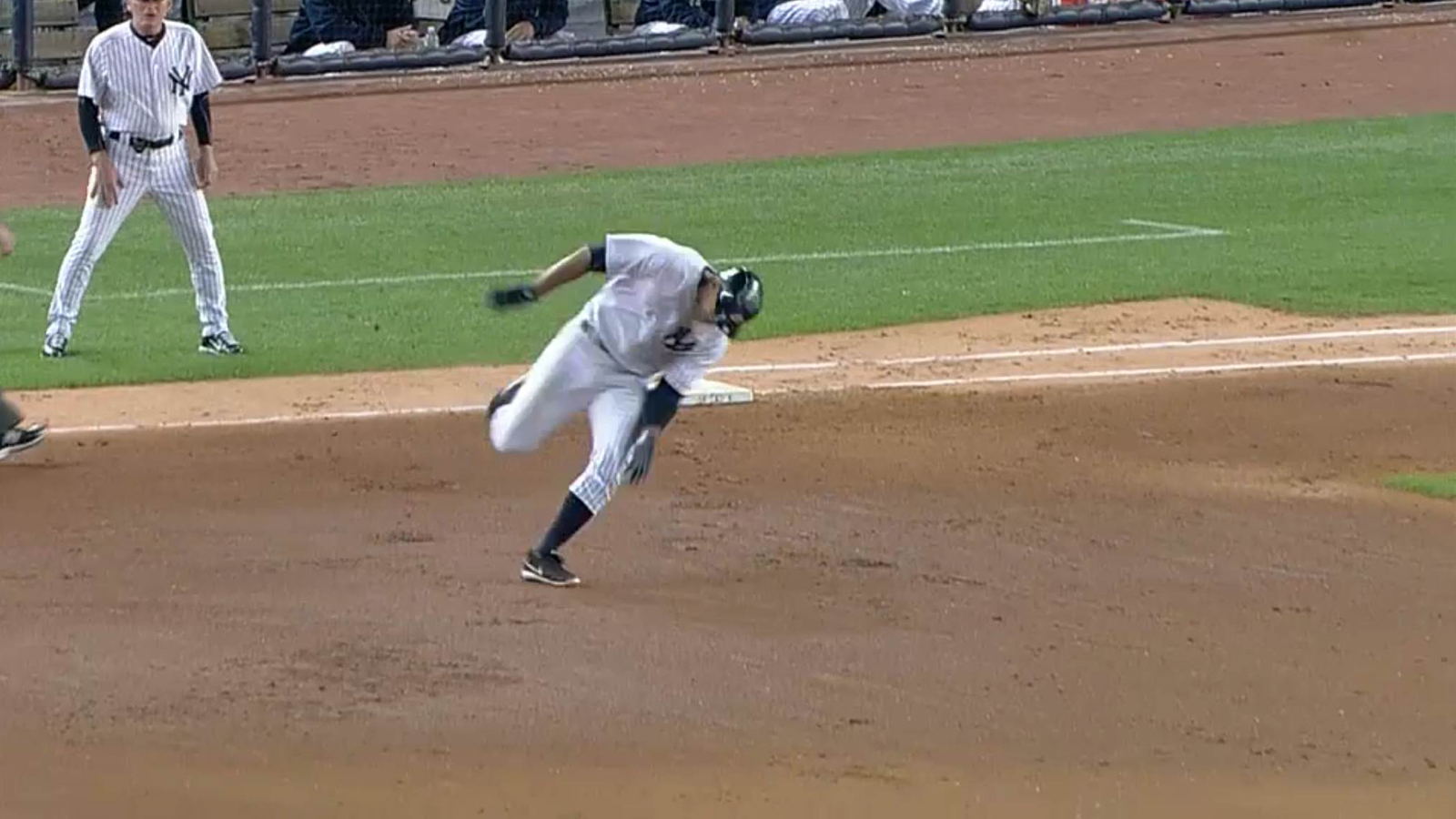 Unlike Tazawa, David Robertson pitched a perfect frame in the eighth. Mariano Rivera was one out away from adding another treasured memory to Mariano Rivera's retirement tour scrapbook in the ninth. He dispatched David Ortiz and Daniel Nava and got to a full count against Mike Napoli.
The hirsute hitter dropped a single into right-center. Quintin Berry pinch ran for Napoli and swiped second as Stephen Drew watched a cutter out of Rivera's hand. Austin Romine threw badly across the diamond and Berry scrambled to third. Drew got enough of Rivera's second pitch to bloop it into shallow right, enough for Berry to practice his Dave Roberts impersonation.
Alfonso Soriano was so envious of Berry's quickness he tried to replicate the speedster's thefts in the bottom of the ninth. Soriano was the victim of a 1-5-4 rundown with Curtis Granderson in the box. Granderson struck out right after the gaffe.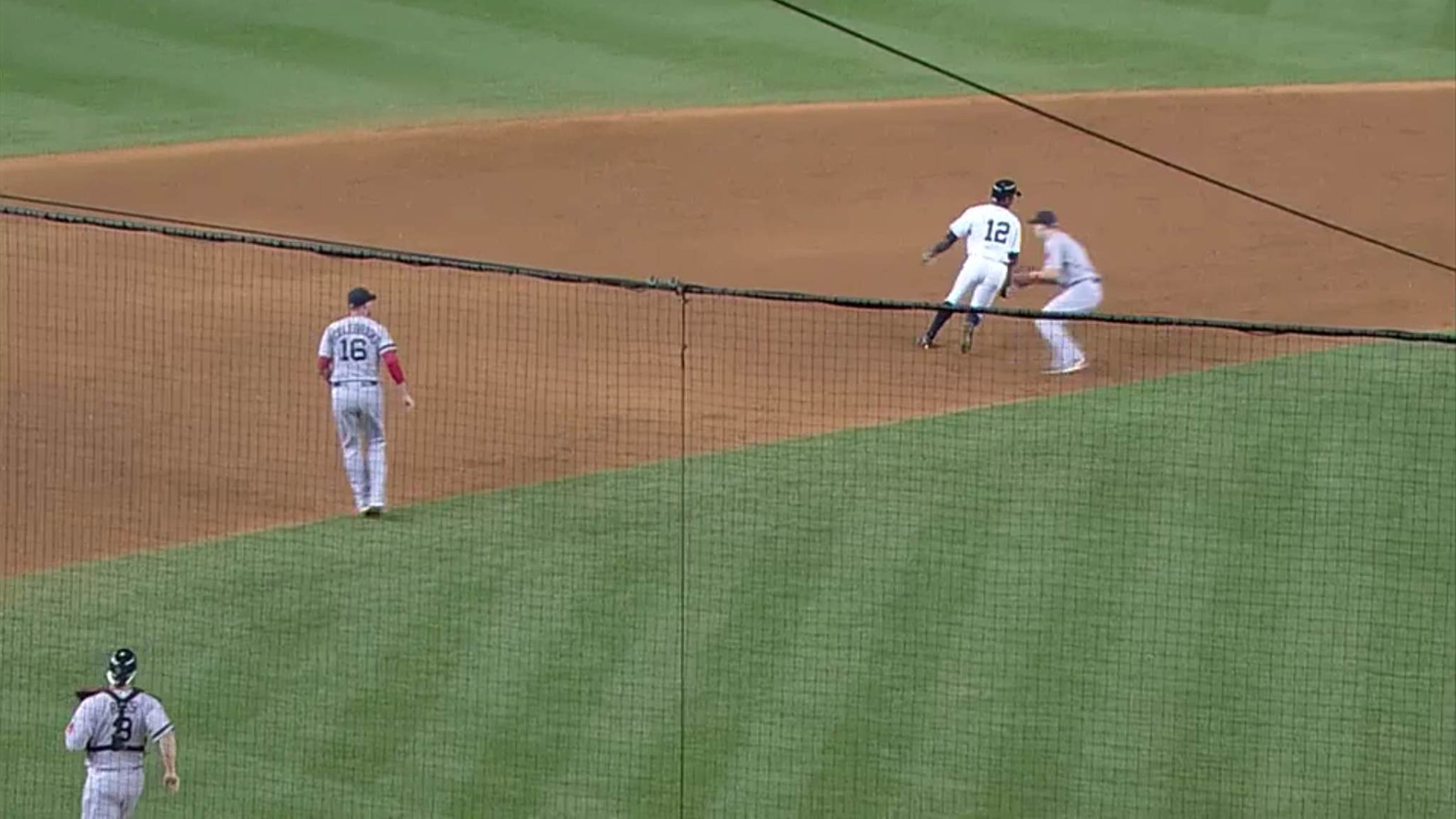 Not to be outdone by Berry, Jacoby Ellsbury singled in the tenth and stole the keystone sack with Shane Victorino at the dish. Victorino again proved his value to Boston with a clutch RBI single to right. If Romine hadn't dropped Ichiro Suzuki's throw there might be one more game used as proof that the Yankees were reinvigorated since Rodriguez's plunking.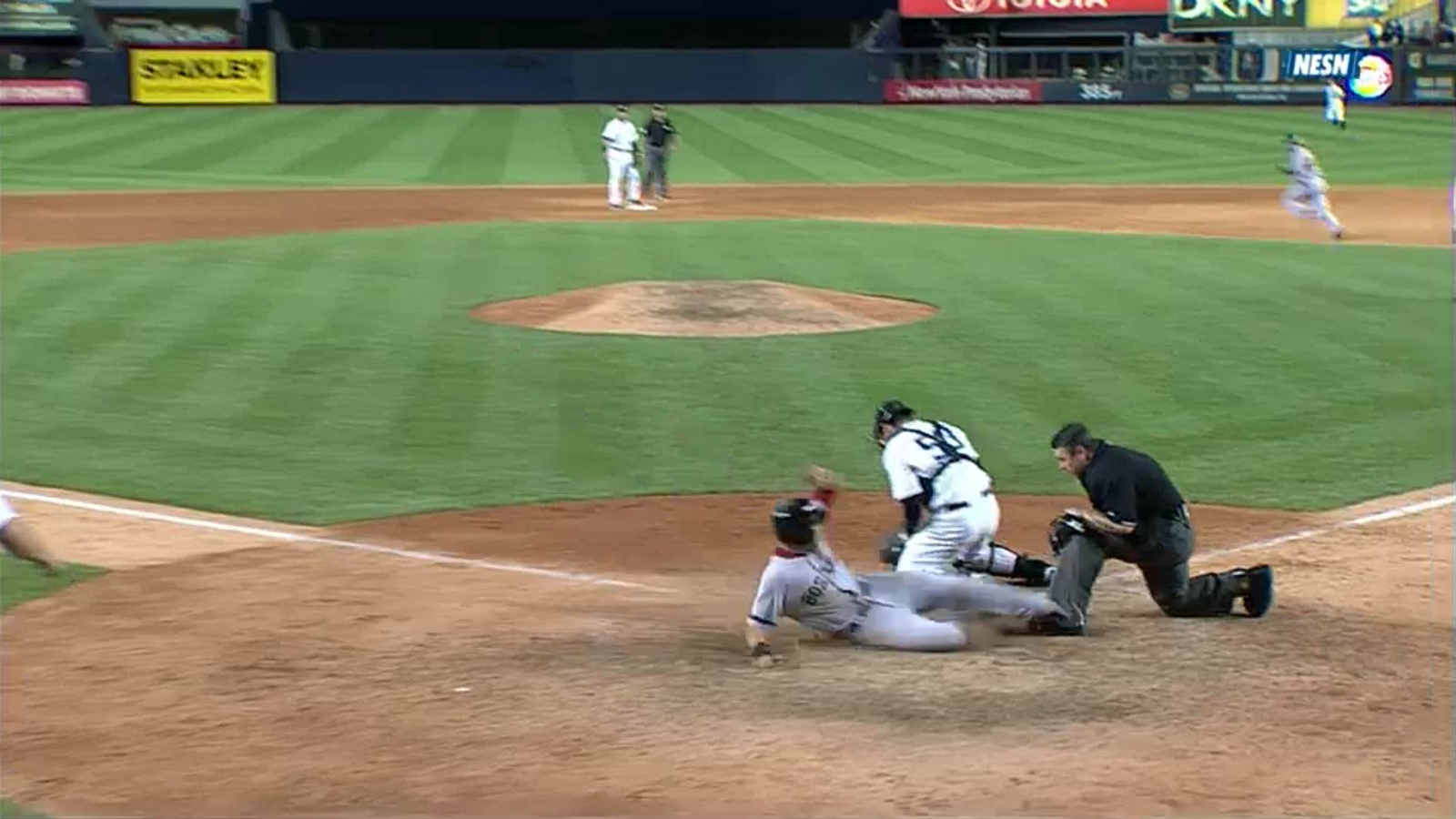 But with Ellsbury's successful slide the Red Sox helped to keep the Yankees away from the postseason.
Game 142: September 5, 2013

∙ 10 innings
Boston Red Sox
85-57

9
BS: Junichi Tazawa (8)
W: Craig Breslow (5-2)
S: Koji Uehara (18)
2B: Jacoby Ellsbury (31), Daniel Nava (26)
HR: Will Middlebrooks (13), Shane Victorino (13)

New York Yankees
75-65
8
H: David Robertson (32)
BS: Mariano Rivera (6)
L: Joba Chamberlain (2-1)
2B: Robinson Cano (30), Alex Rodriguez – 2 (5), Curtis Granderson (9)