The Red Sox pummeled the Rockies with a 15-run barrage spearheaded by Will Middlebrooks. Boston's third baseman clouted two home runs; a three-run shot in the fifth and a grand slam in the eighth. Middlebrooks's four-baggers added to the lead that Shane Victorino established in the fourth with a three-run homer of his own.
Victorino must have felt he should make the most of his at bat as Jake Peavy smacked a one-out double to center. "Another example of pitchers being great athletes," quipped Mike Timlin.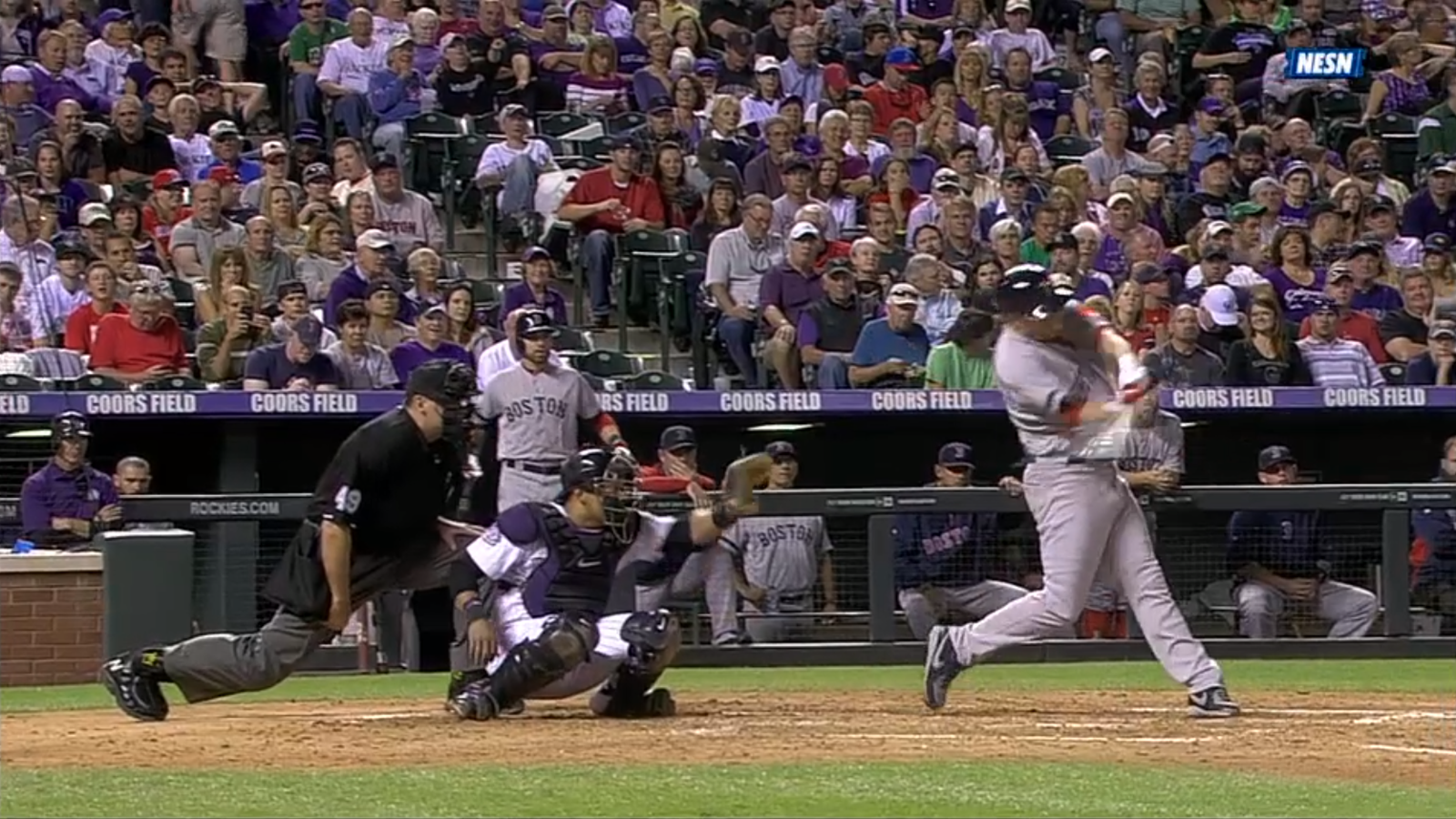 Timlin also got a kick out of Peavy's Willie Mays Hayes gloves.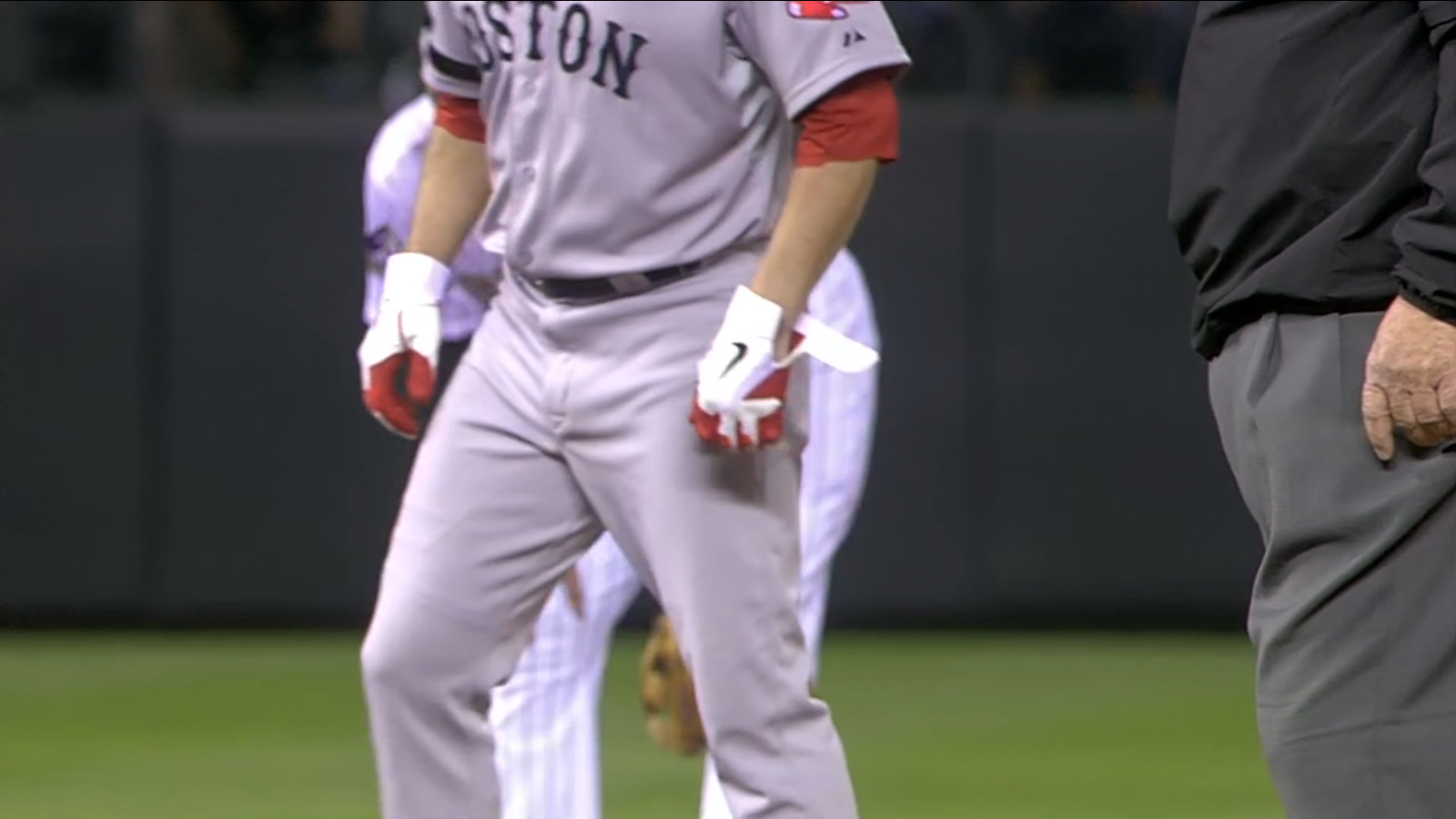 Jacoby Ellsbury played for the first time since September 5th, and if he has been letting his beard grow since then he has about five years to go before can hold a candle to Mike Napoli's shrubbery. Ellsbury went 1-for-2 and he followed Peavy's double with a base on balls.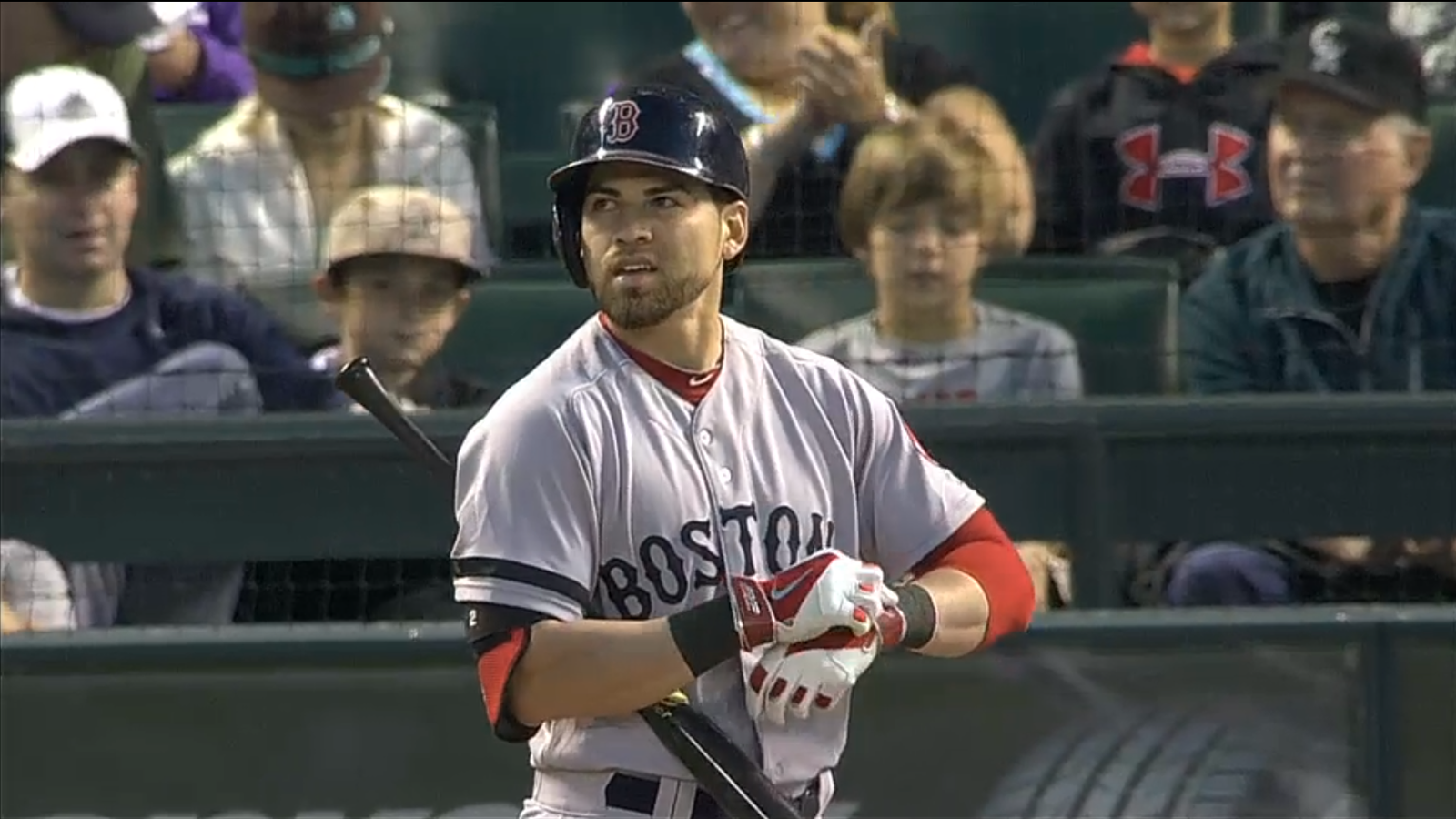 In his last home game Todd Helton went 2-for-3 with a solo home run. The Colorado Rockies gave him an American Paint horse named A Tru Bustamove as a retirement gift. Young MC approves of the name.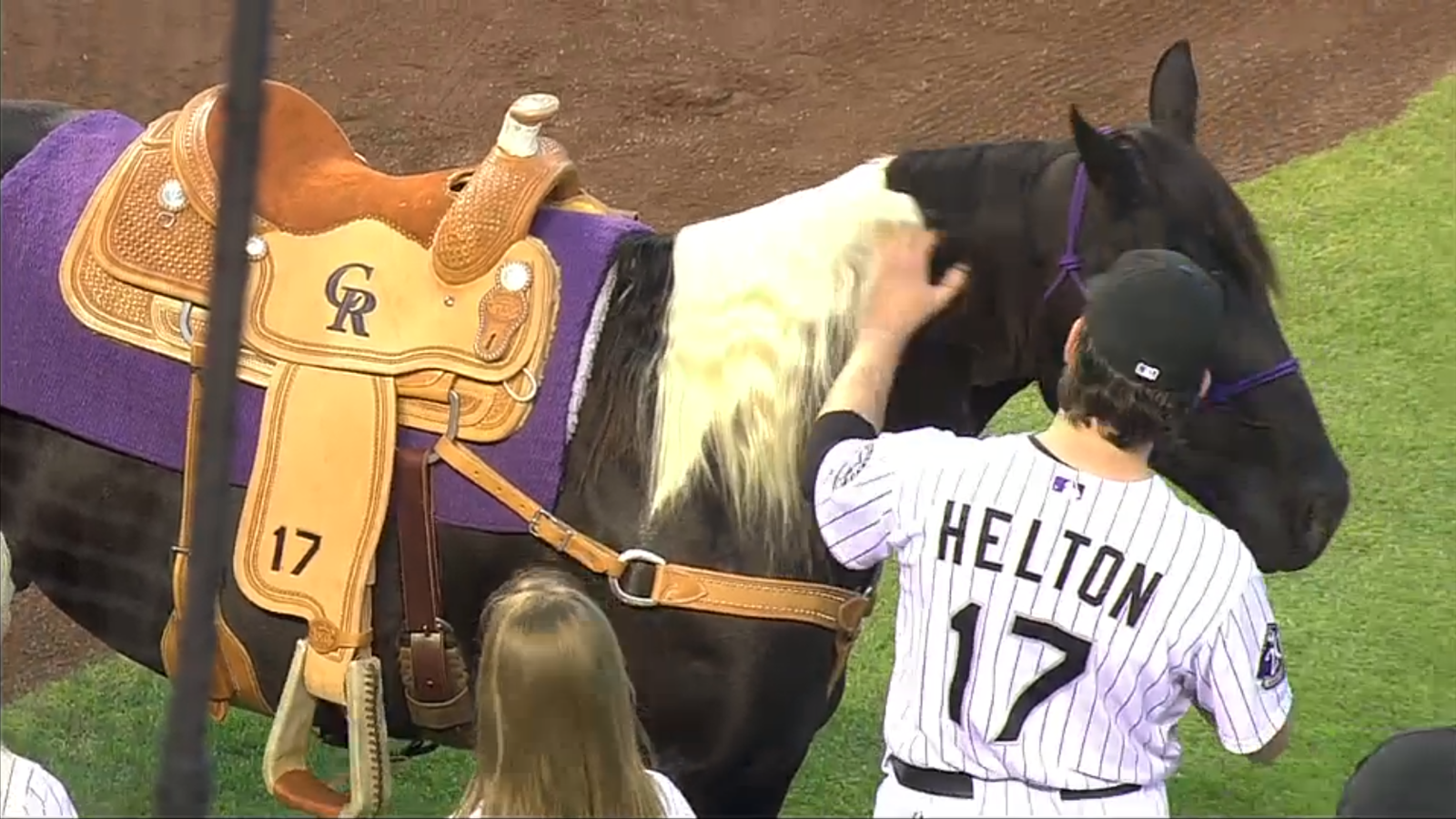 Not only did the Red Sox do their level best to maintain the best record in the American League but the Yankees were eliminated from the playoffs. Happy Yankee Elimination Day!
Game 159: September 25, 2013

Boston Red Sox
96-63

15
W: Jake Peavy (12-5)
2B: David Ortiz (38), Jarrod Saltalamacchia (39), Jake Peavy (1), Stephen Drew (28)
HR: Shane Victorino (15), Will Middlebrooks – 2 (17)
Colorado Rockies
72-87
5
L: Jhoulys Chacin (14-10)
2B: Yorvit Torrealba (8), Nolan Arenado (28), Todd Helton (22)
HR: Helton (17)