Ryan Dempster assumed the role of John Lackey last night, both in a paucity of run support and maintaining a fairly good pitching line (6 innings, 3 hits, 2 earned runs, 4 walks, 5 strikeouts). He passed out more bases on balls than Lackey would have, but the Baltimore batters that scored off him were no slouches. Manny Machado singled in the first but nothing came of it. J.J. Hardy laced a double in the fifth that put Danny Valencia into scoring position. Chris Davis launched his 51st circuit clout of the season to lead off the sixth, a blast to dead center.
The Red Sox scrimped with two runs the entire game. Dustin Pedroia had Don Orsillo yelling "la luna" in the first.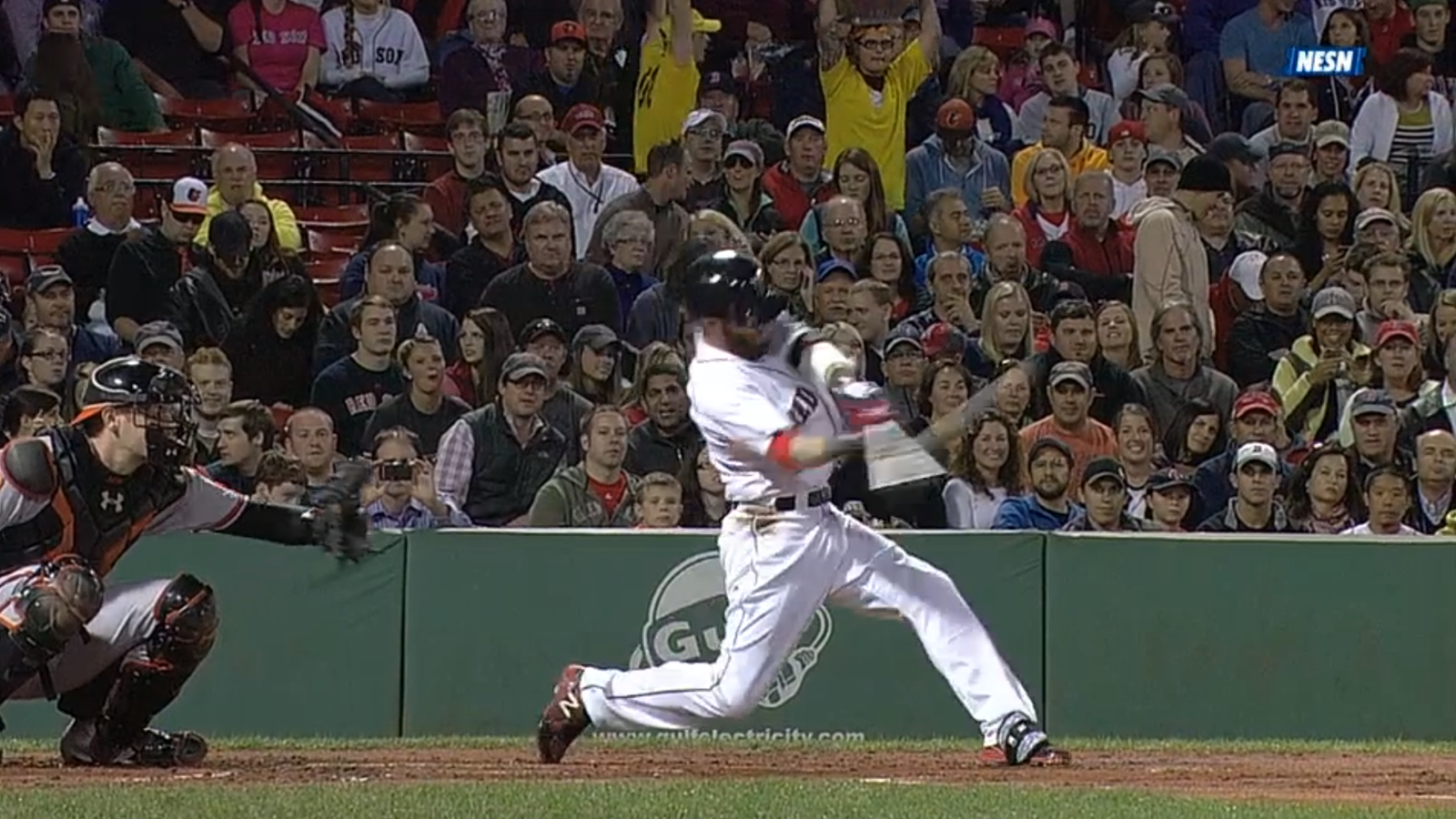 The other Boston run came as a result of series of gaffes by the Orioles in the fourth frame. Jarrod Saltalamacchia's batted ball into the right field area where Machado was playing in the shift was ruled an error. Stephen Drew followed with a walk and he and Saltalamacchia were sent on a double steal. The throw got to third before the Red Sox catcher but Machado missed the tag. Then Nate McLouth whiffed on Xander Bogaerts's floater to left.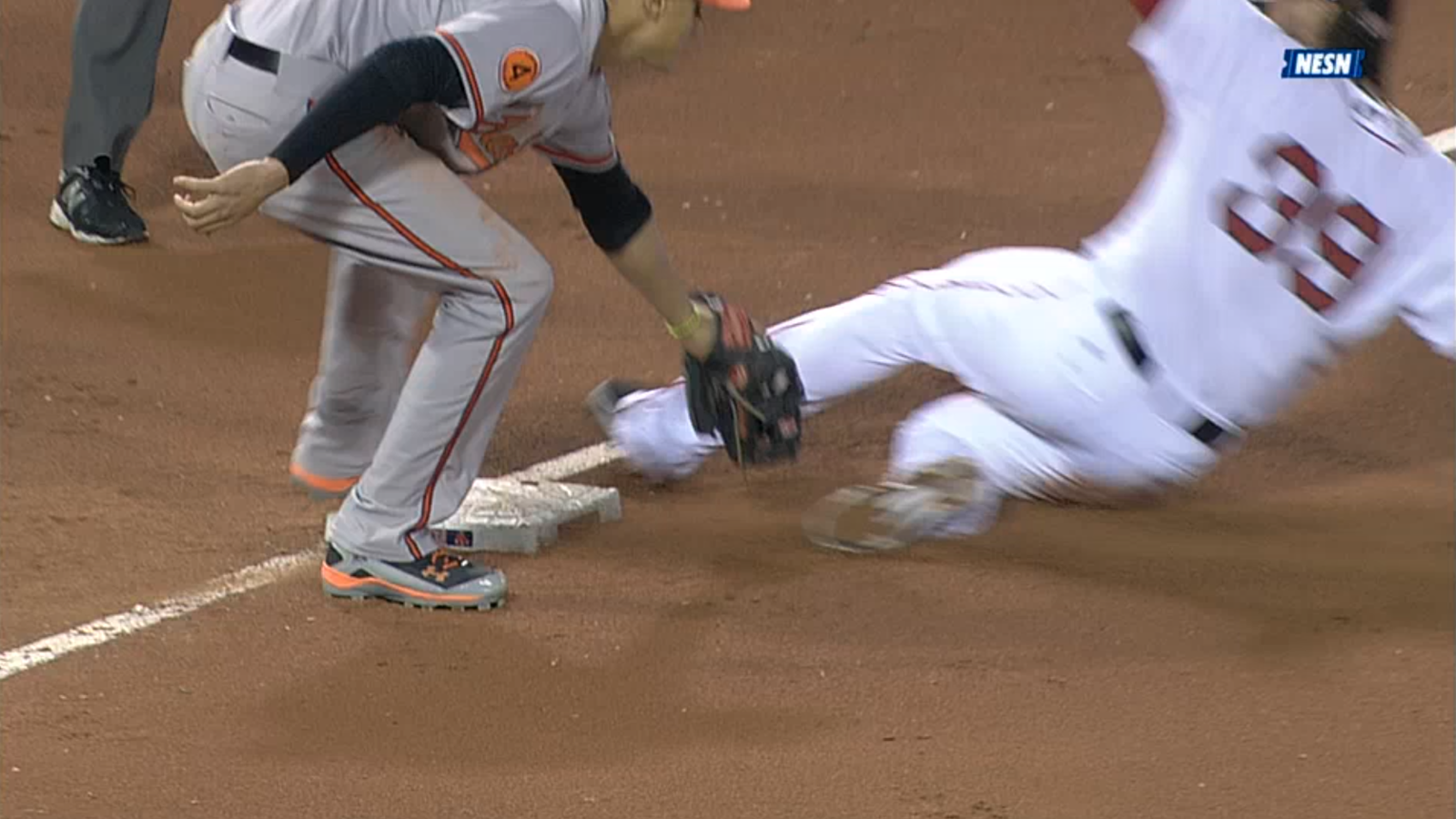 Unfortunately the Red Sox lost on an unusual but understandable misplay by Shane Victorino in center. Victorino ran down Nick Markakis's fly ball to deep center in the sixth that undoubtedly saved a run because Adam Jones was on first. But in the ninth he couldn't catch up to Valencia's leadoff missile to center.
Koji Uehara saw his streak of frustrated batters end at 37, a franchise record. The next batter, Matt Wieters, gave Uehara his first loss of the season.
Game 152: September 17, 2013

Baltimore Orioles
80-70
3
W: Tommy Hunter (6-4)
S: Jim Johnson (46)
2B: J.J. Hardy (26), Manny Machado (51)
3B: Danny Valencia (1)
HR: Chris Davis (51)
Boston Red Sox
92-60

2
L: Koji Uehara (4-1)
2B: Mike Carp (17)
HR: Dustin Pedroia (9)