Carl Michael Yastrzemski was honored on Sunday with a statue near the right field entrance. It is far afield from the territory he covered as a player, but the sculpture rightfully takes its place near Ted Williams and The Teammates. Van Ness Street is becoming Fenway's Monument Park, a place to mingle with greatness. Antonio Tobias Mendez sculpted Yaz as well as the quartet of Red Sox legends just a few yards away. His portfolio also includes Thurgood Marshall, Mohandas Gandhi, all of the Orioles greats at Camden Yards, and Nolan Ryan. Mendez is the son of Tony Mendez, one of the CIA operatives whose life was chronicled in "Argo."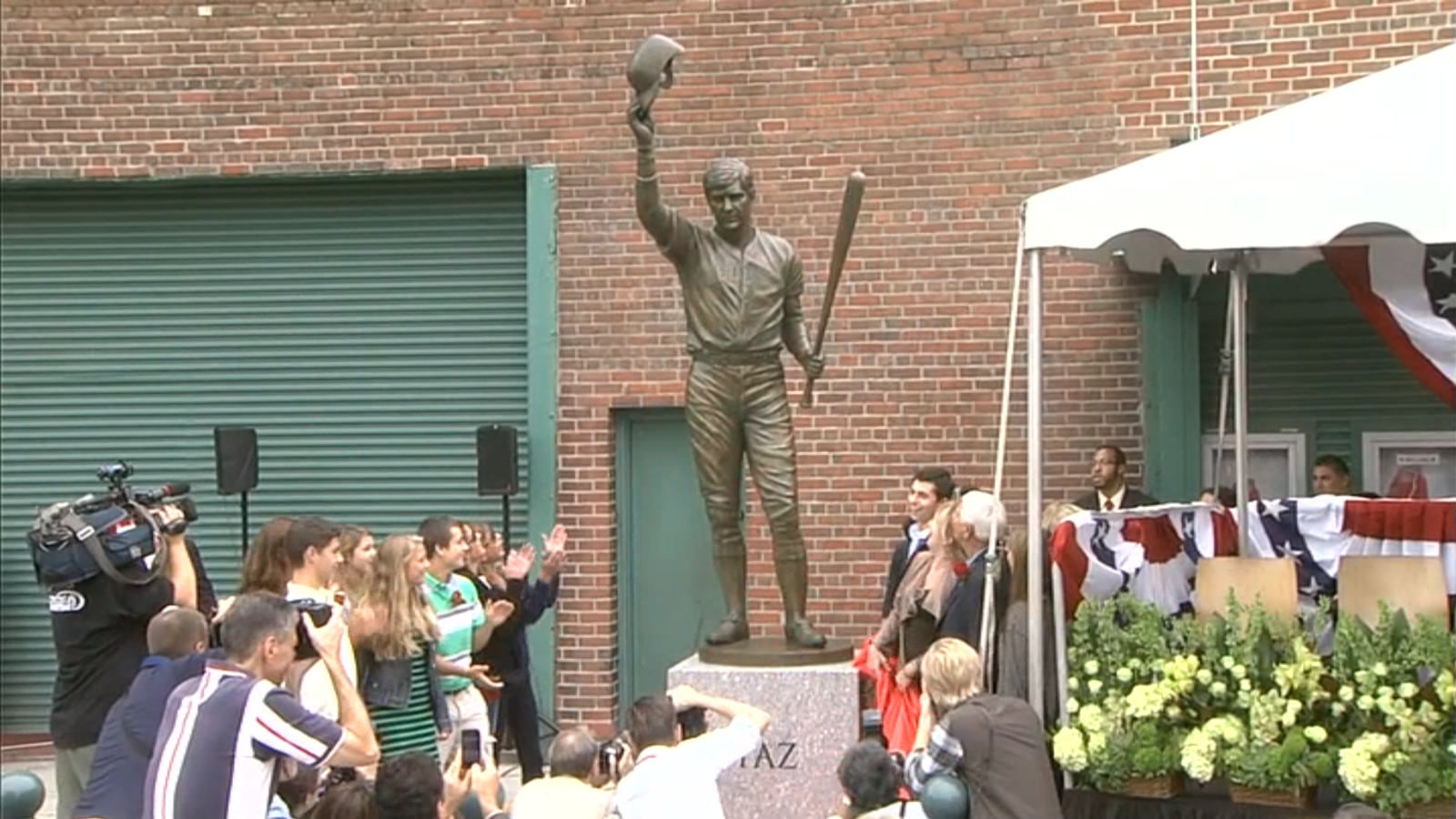 The likeness is of Yastrzemski's last game on October 2, 1983, a 3-1 win against Cleveland. At the ceremony he was surrounded by both his families: his kin and the Red Sox. He seemed somewhat more accustomed to the hoopla generated by his presence; the 30 years since his career ended have mellowed him somewhat. In that trademark Yaz way he was grateful for the accolades but more grateful when the pomp and circumstances was finished.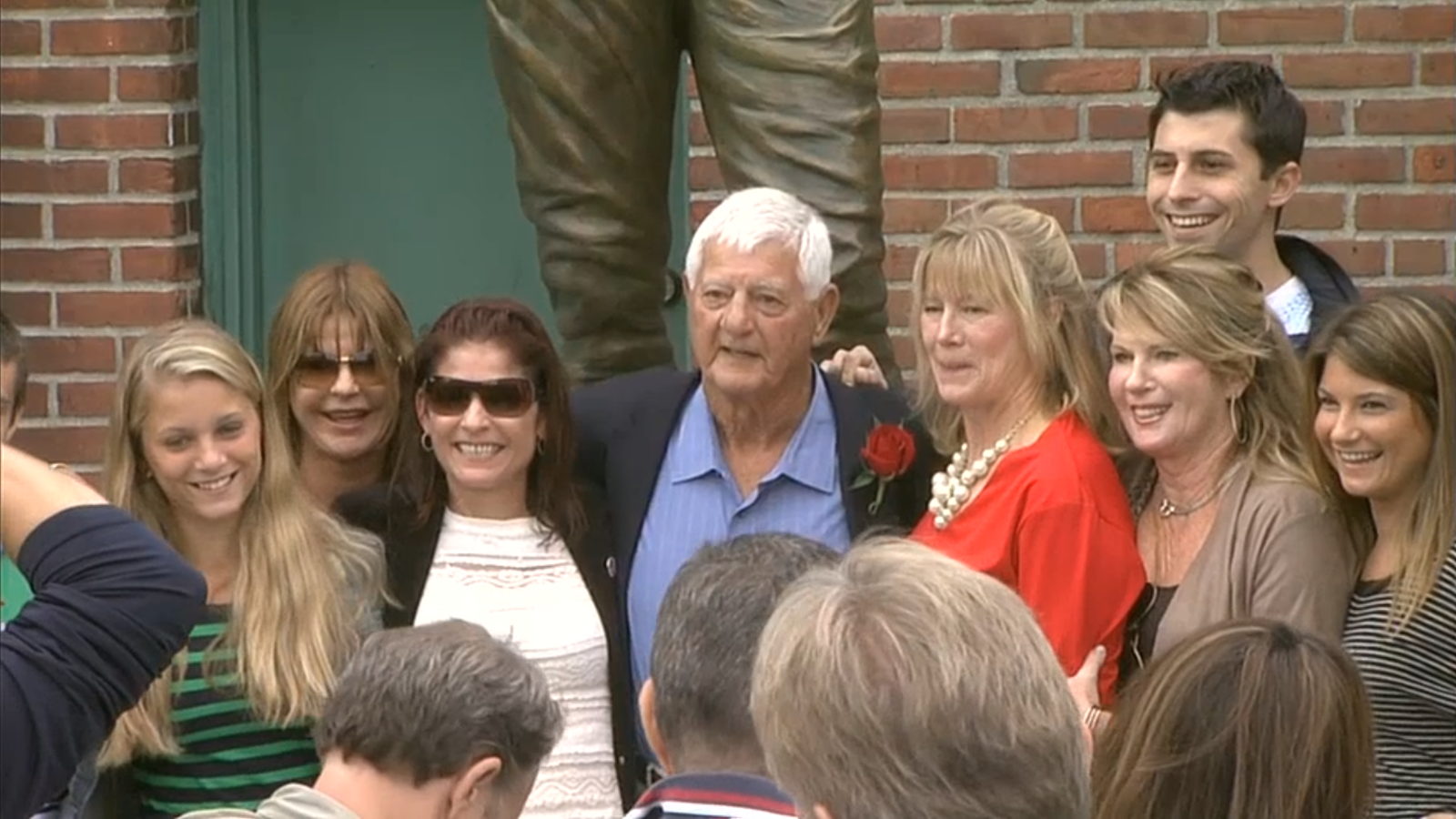 It was a perfect fall day for families at Fenway. This boy combined two inspirations in one costume, Superman and the 2013 Red Sox. Jackie Bradley, Jr., who is not much older than this kid, bashed a three-run homer in the second inning.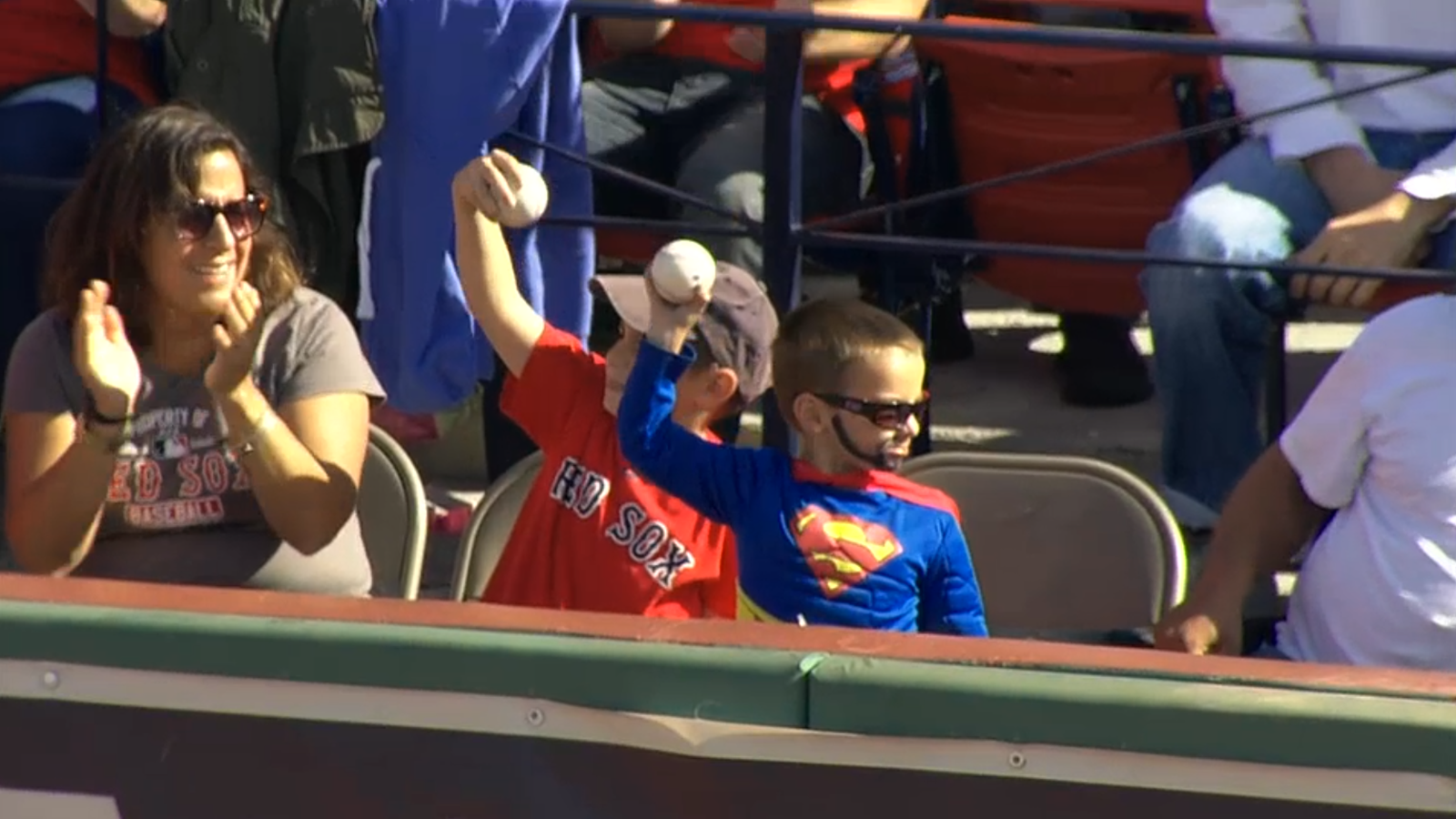 Propelled by the hot air coming out of the broadcast booth thanks to Jeremy Kapstein's extended visit, David Ortiz powered a solo shot into the visitors' bullpen in the sixth frame.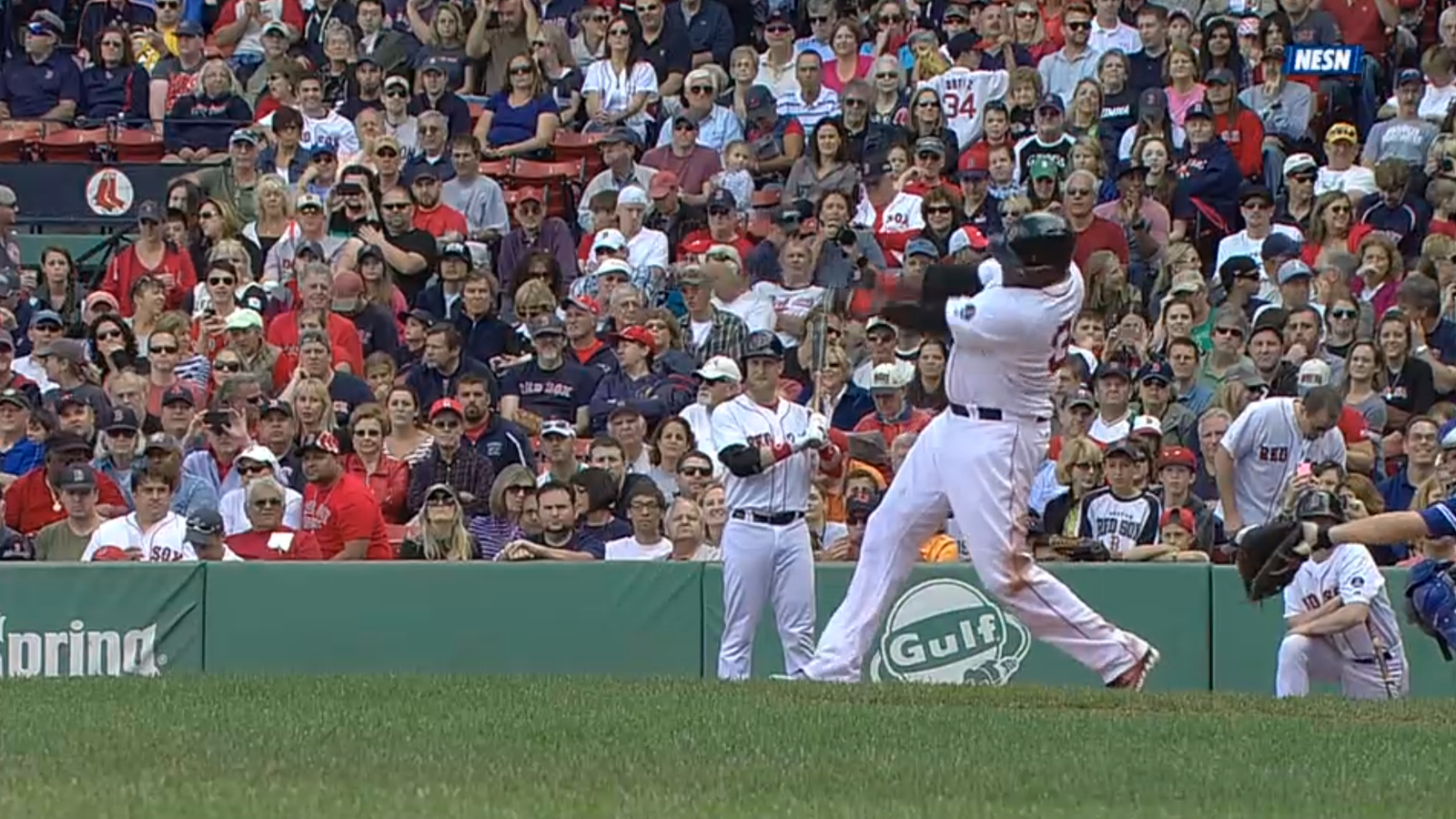 Jacoby Catanzaro was diagnosed with an epileptic disorder at age one. Now nine years old, he drew his inspiration to go through his treatments from Jacoby Ellsbury. The two met on Sunday, the younger Jacoby complete with eyeblack. Hopefully Ellsbury can be similarly inspired and make a return in the final push for the best record in the American League as planned.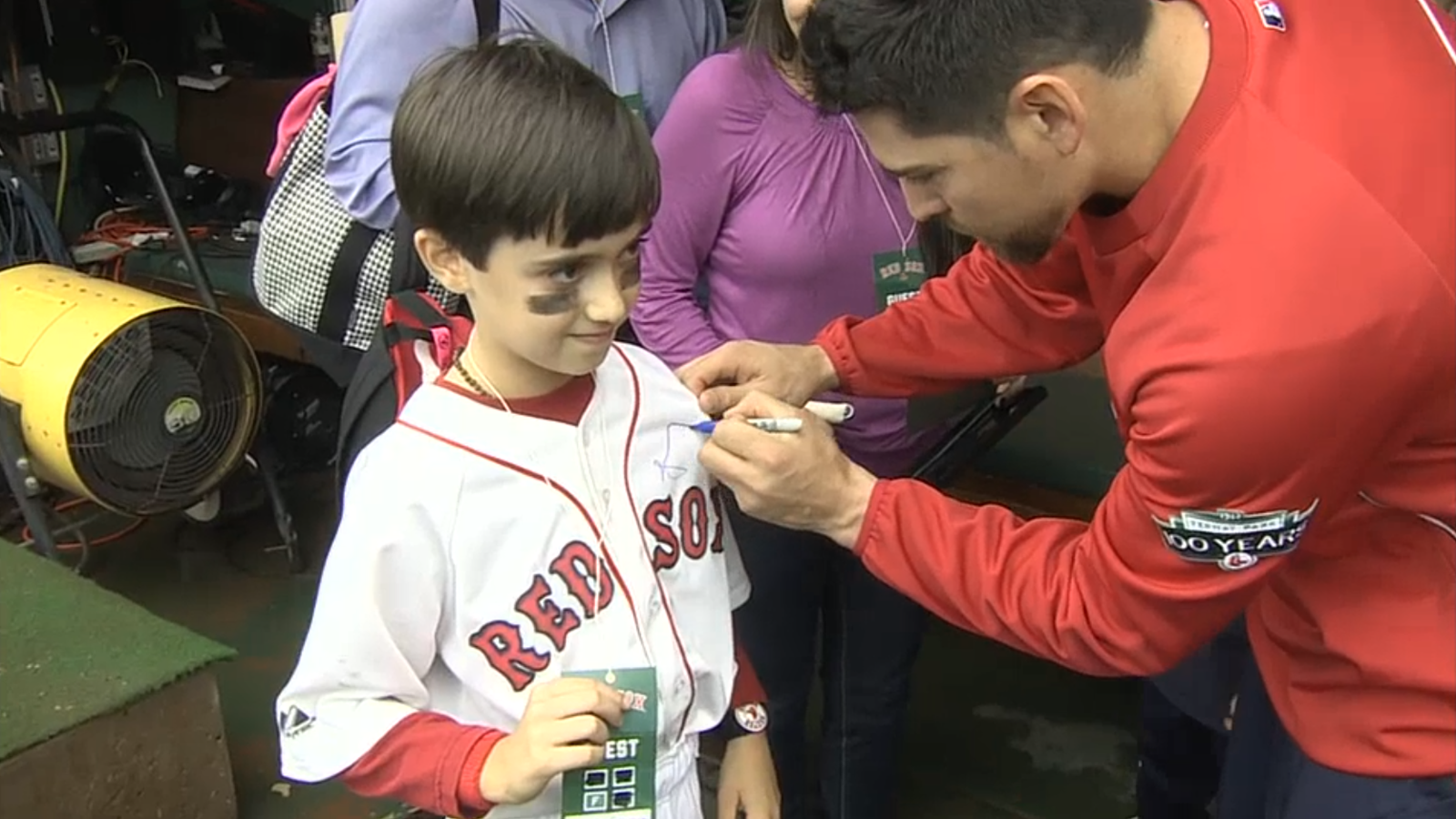 Game 157: September 24, 2013

Toronto Blue Jays
71-84
2
L: R.A. Dickey (13-13)
HR: Kevin Pillar (2)

Boston Red Sox
95-62

5
W: Felix Doubront (11-6)
H: Franklin Morales (4)
S: Koji Uehara (21)
2B: David Ortiz (37)
HR: Jackie Bradley, Jr. (3), Ortiz (29)