David Ortiz's 2,000 career hit was bookended by home runs. The double was laced to dead center and one-hopped Fenway's center field wall. It drove in newcomer Quintin Berry and increased the local nine's lead to 11-4.
Perhaps there would have been more majesty in a home run marking the milestone, but there is poetry in this hit. Ortiz sent it straight and true to center and his path ended at the middle of the basepaths. Through many seasons of triumph and turmoil Big Papi has been a steadying force. At the beginning of his career he was second fiddle to Manny Ramirez, who had more pop.
But when Ramirez outwore his welcome Ortiz became the ceaselessly cheerful face of the franchise. He became a star, but unlike others he didn't think himself greater than the whole.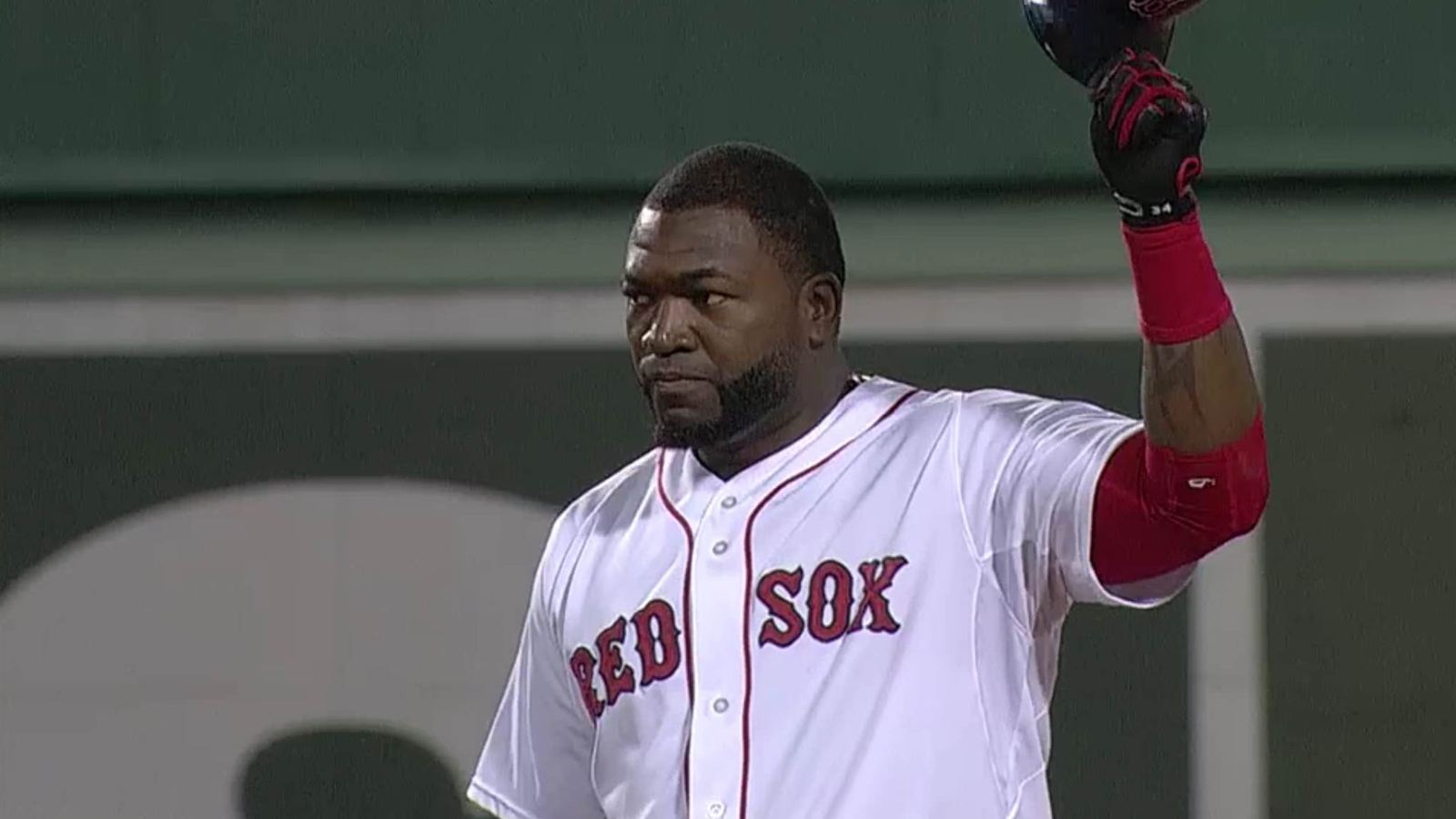 Some say designated hitters aren't athletes. Here is evidence (as if you needed it) that pitchers are far from the most physically gifted specimens on the field. Ryan Dempster scampered after Don Kelly's bleeder and nearly bloodied himself gathering it and firing it across the infield.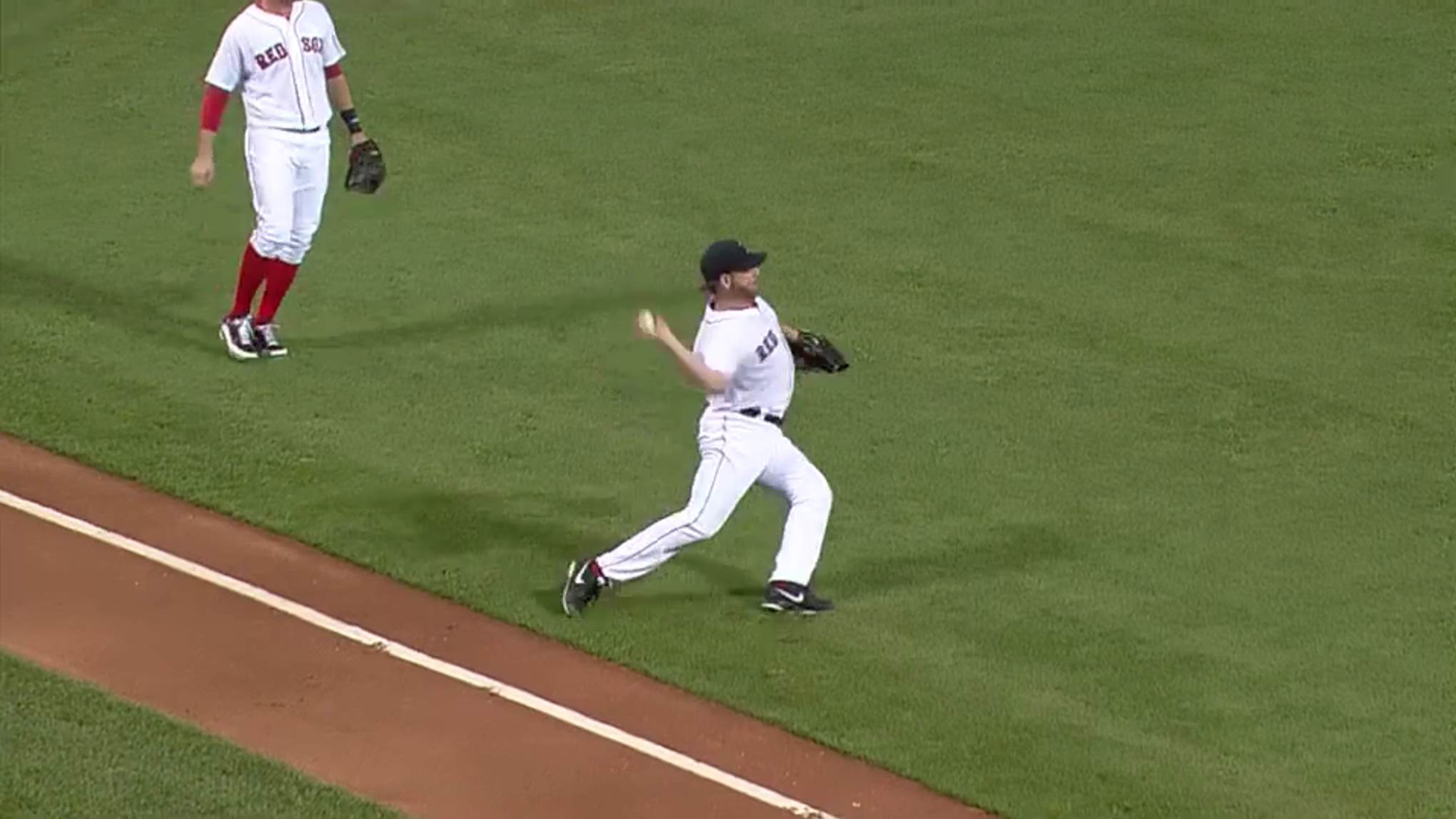 Koji Uehara tried to catch Daniel Nava's two-run homer in the sixth. Between trying to shag his team's circuit clouts during the game and his enthusiastic post-game celebrations I fear a Bill Grammatica-like injury for the Red Sox closer.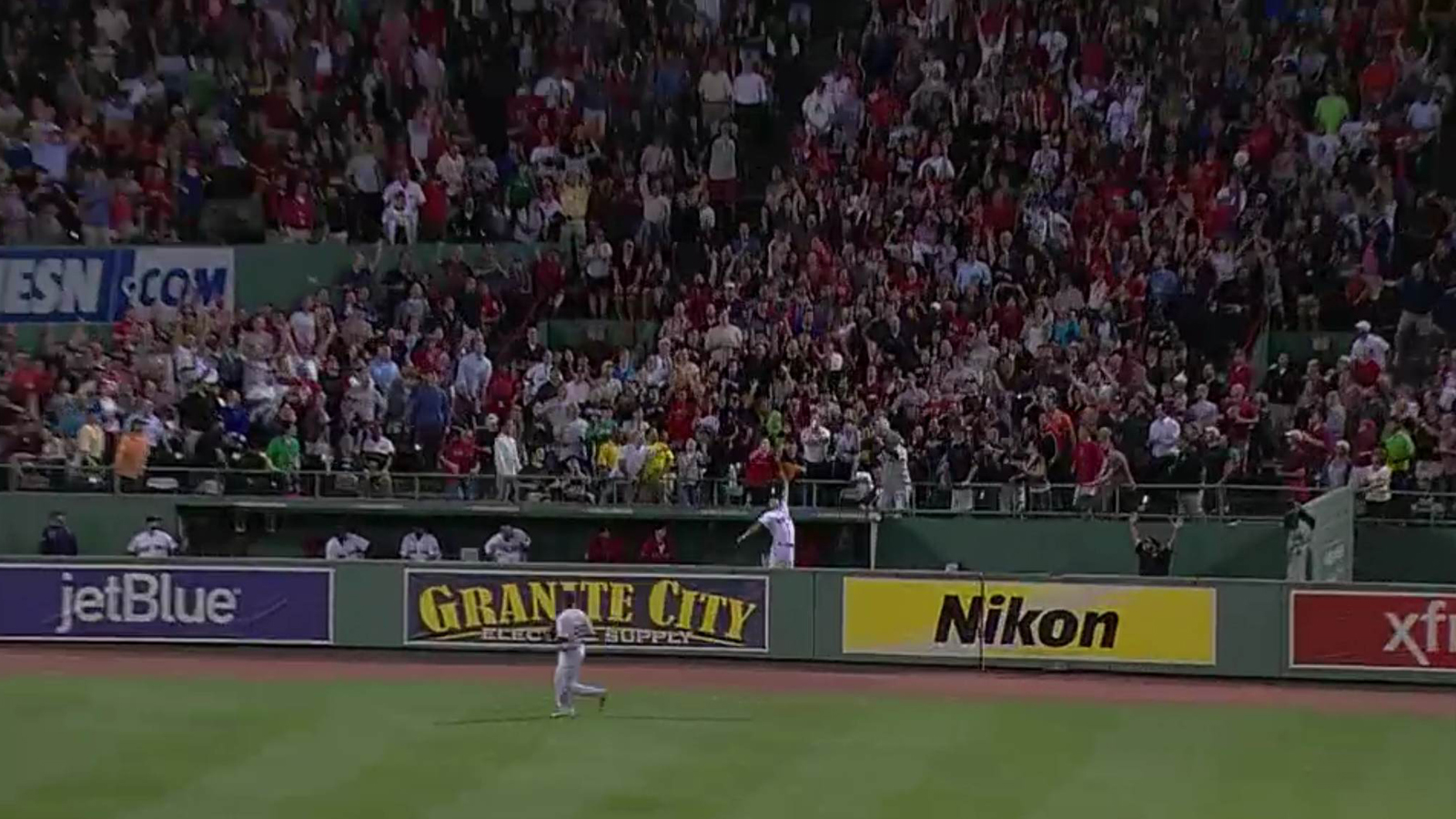 I'm not sure if Boston "going bridge" eight times was as shocking as Stephen Drew's smile. He must have been in on Dempster's latest prank: have the team score double digits while he walked around the dugout and commenting loudly near John Lackey about all the awesome run support.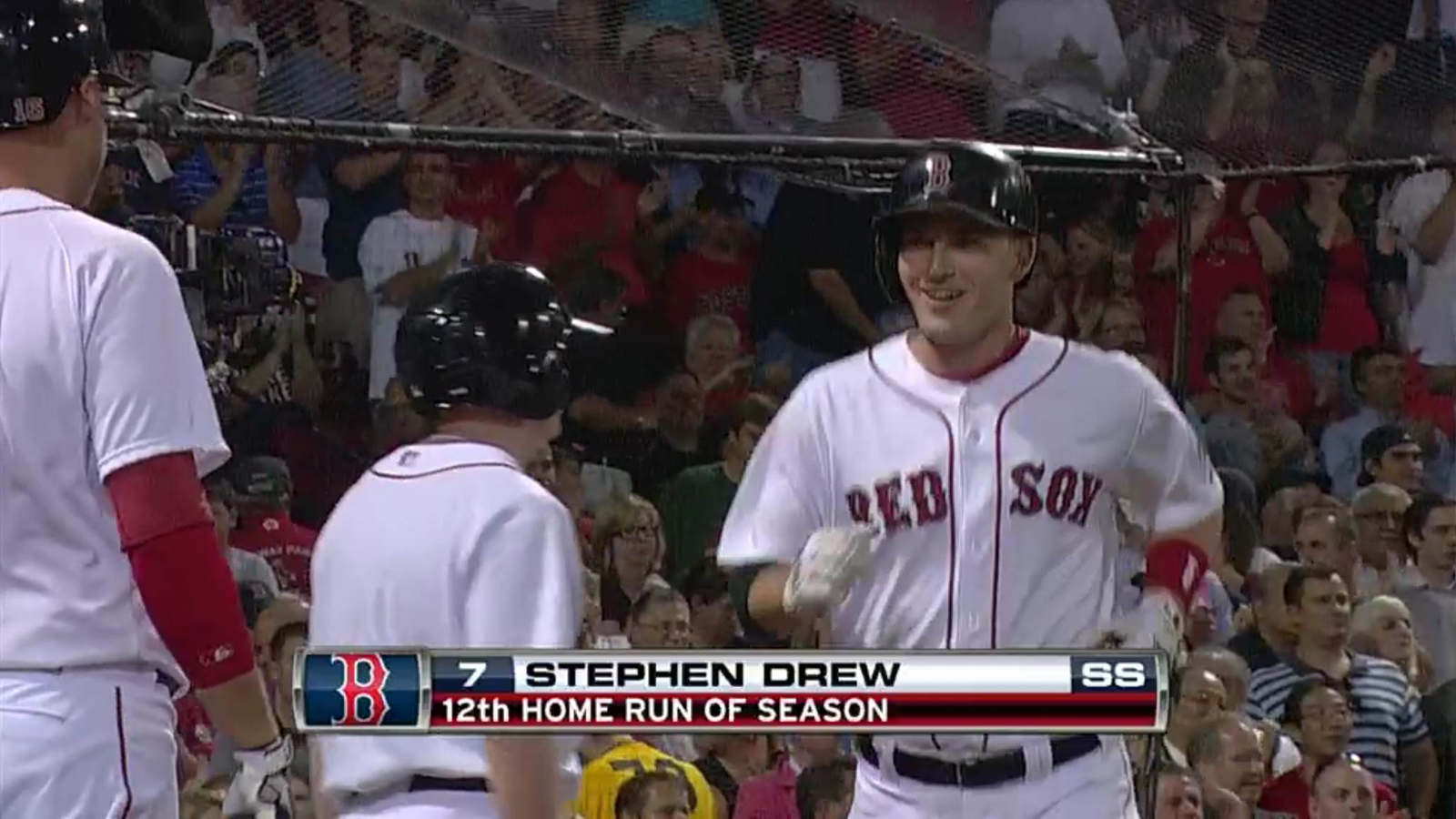 I'm hoping for more distance between the Red Sox and the Rays if only to give John Farrell an ironclad reason to rest Shane Victorino. When he's not trying to beat Don Baylor's hit by pitch record he's running into the fences, charging around the bases, and leaping into the stands.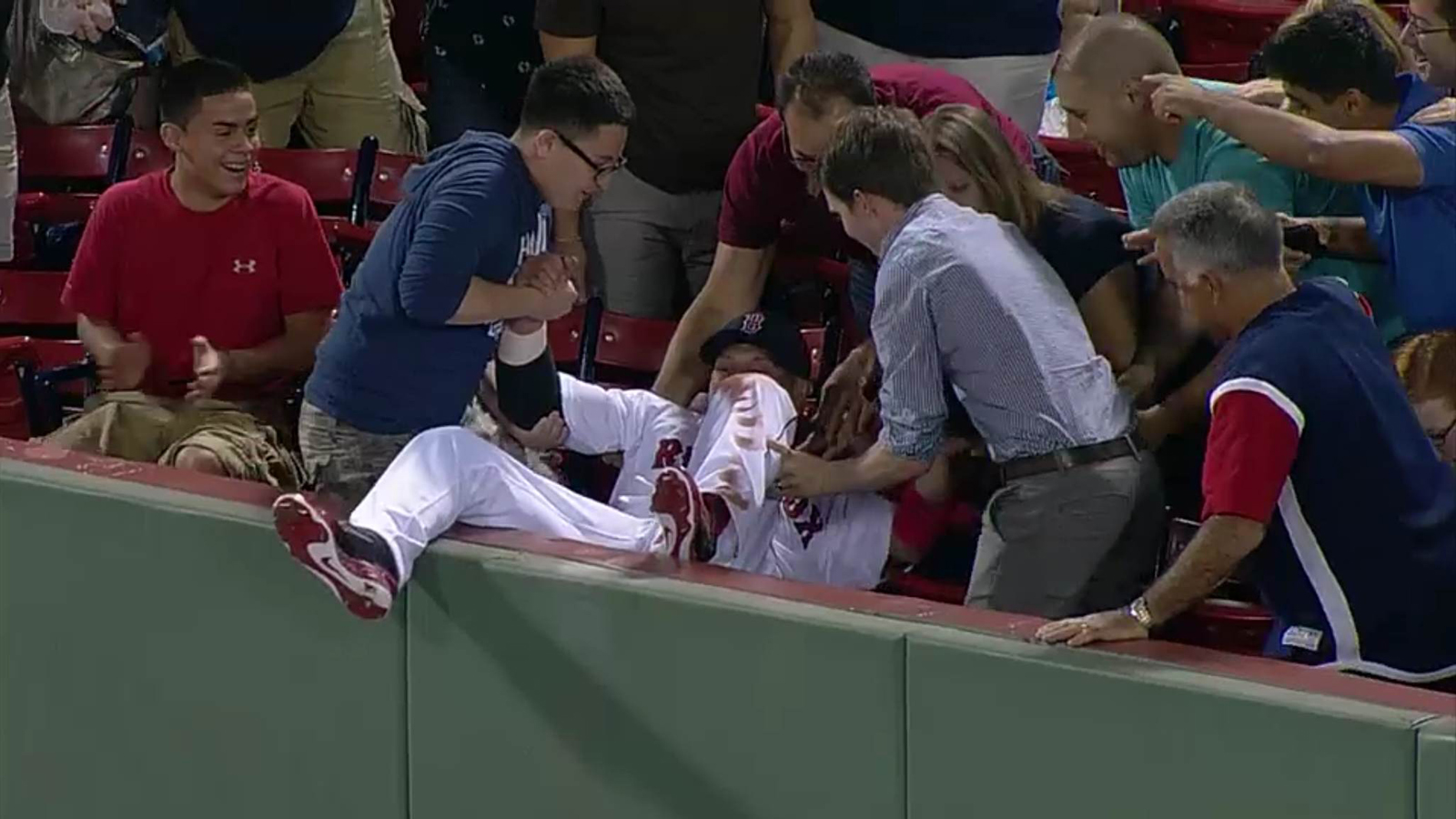 During the rout Don Orsillo and Dennis Eckersley displayed their extensively edited scorecards. It made me think about Jerry Remy. I hope this game, this season has given him joy.
Game 141: September 4, 2013

Detroit Tigers
81-59
4
L: Rick Porcello (11-8)
2B: Omar Infante (20)
HR: Prince Fielder (22)
Boston Red Sox
84-57

20
W: Ryan Dempster (8-9)

2B: Mike Napoli (33), David Ortiz (30), Stephen Drew (24), Will Middlebrooks (17)
HR: Drew (12), Jacoby Ellsbury (8), Ortiz – 2 (26), Middlebrooks (12), Daniel Nava (11), Ryan Lavarnway (1), Napoli (18)