In Japanese culture, koi symbolize perseverance because they bravely swim up waterfalls to transform into dragons. Thus Mike Carp's surname is fitting as the former Met has endured despite being relegated as a role player rather than a regular. David Ortiz paid him the ultimate compliment by comparing Carp to himself. Carp became the first Red Sox player to belt a pinch-hit grand slam since Kevin Millar on June 7, 2003.
The tenth-inning clout gave the Red Sox a 7-3 lead and prompted multiple beard pulls. Jarrod Saltalamacchia was at the top of the dugout steps to tug at Carp's whiskers.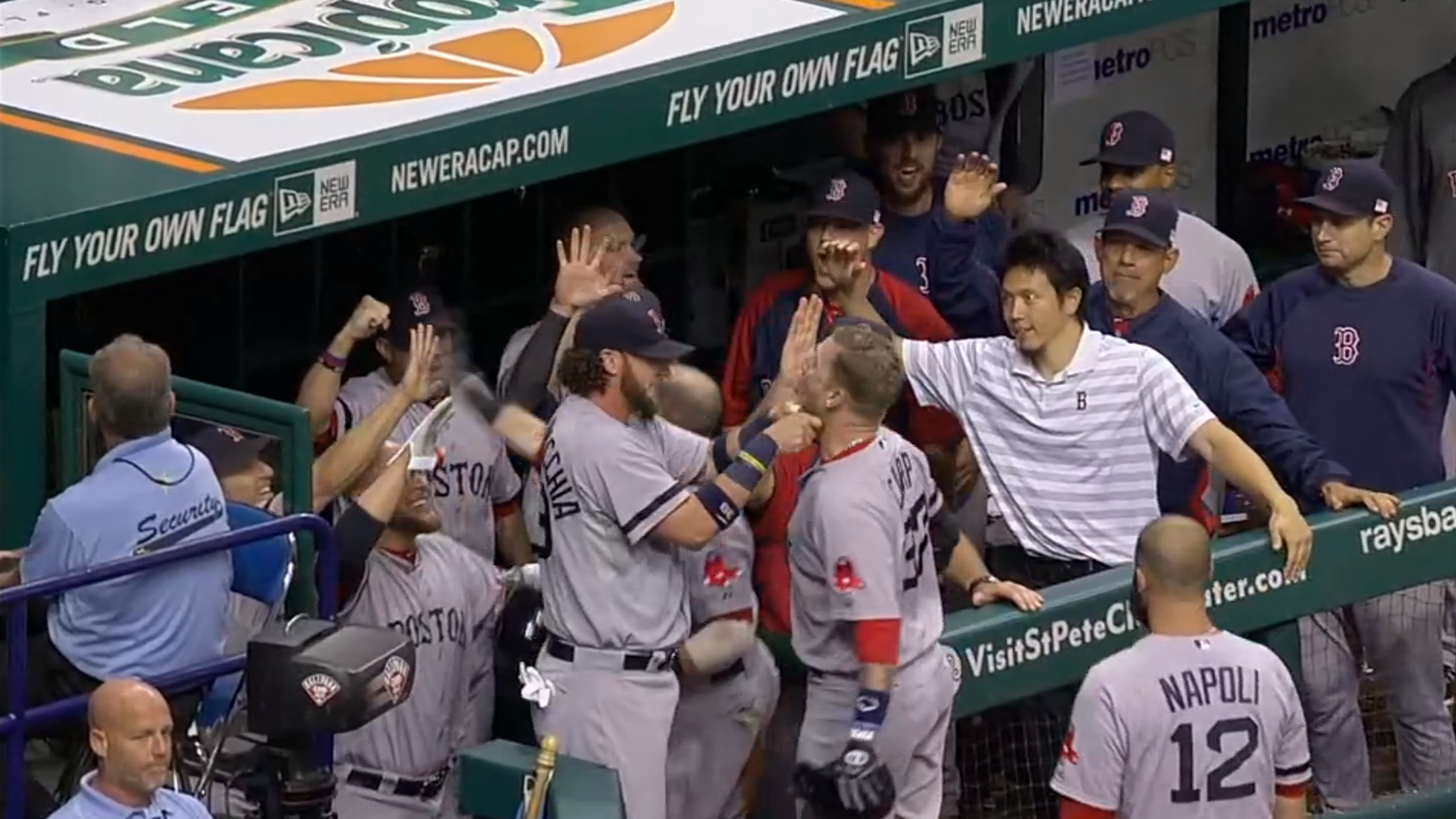 Ortiz and Dustin Pedroia waited until Carp thought he was safe and then went for the double yank.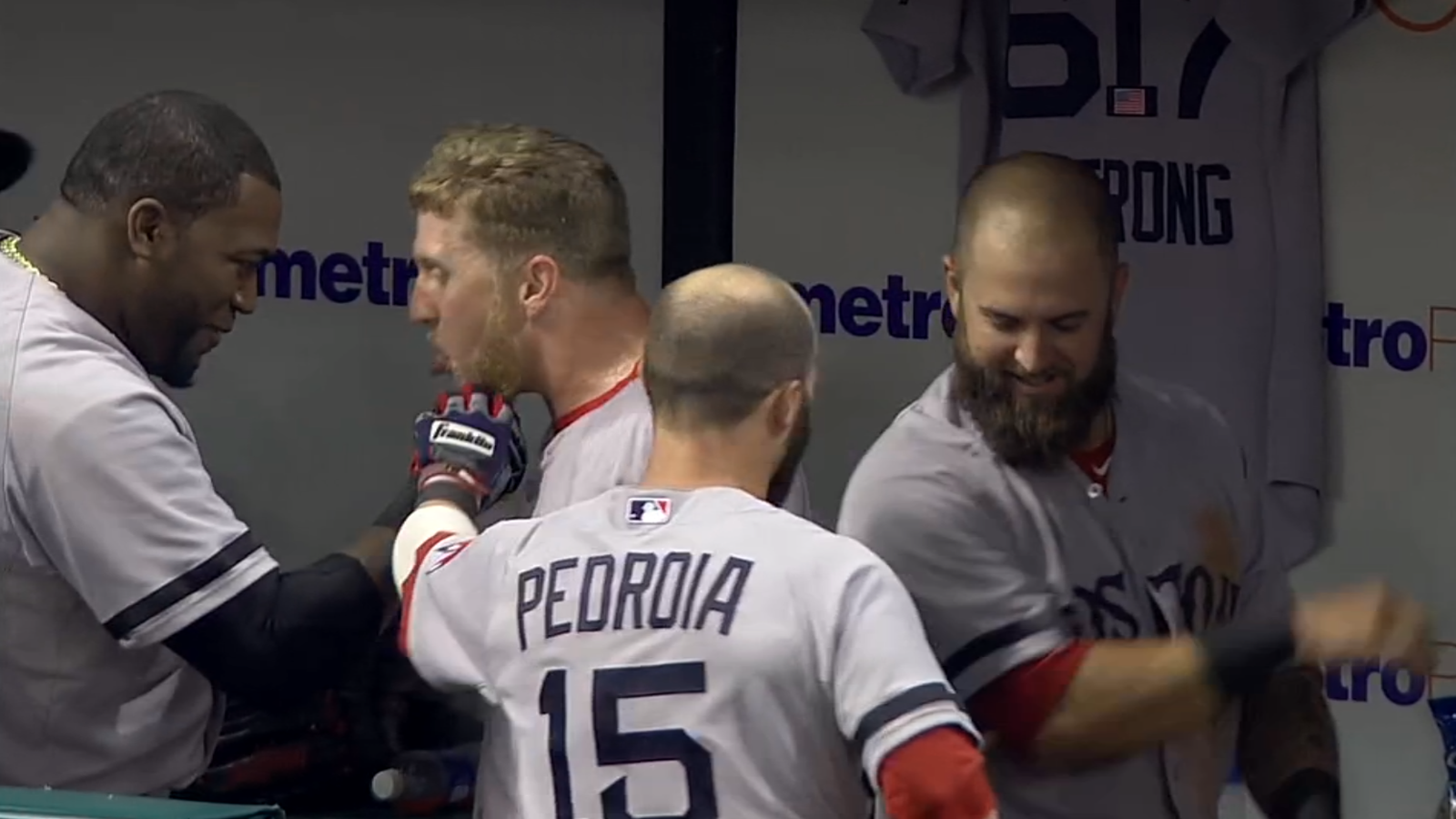 Ryan Dempster had a win in his grasp until Brandon Workman gave up a game-tying home run in the eighth. Dempster hopefully won't lose hair or sleep over the erasure of the win. Jonny Gomes and Mike Napoli shave their pates but sport full beards; perhaps Dempster should join their hair club.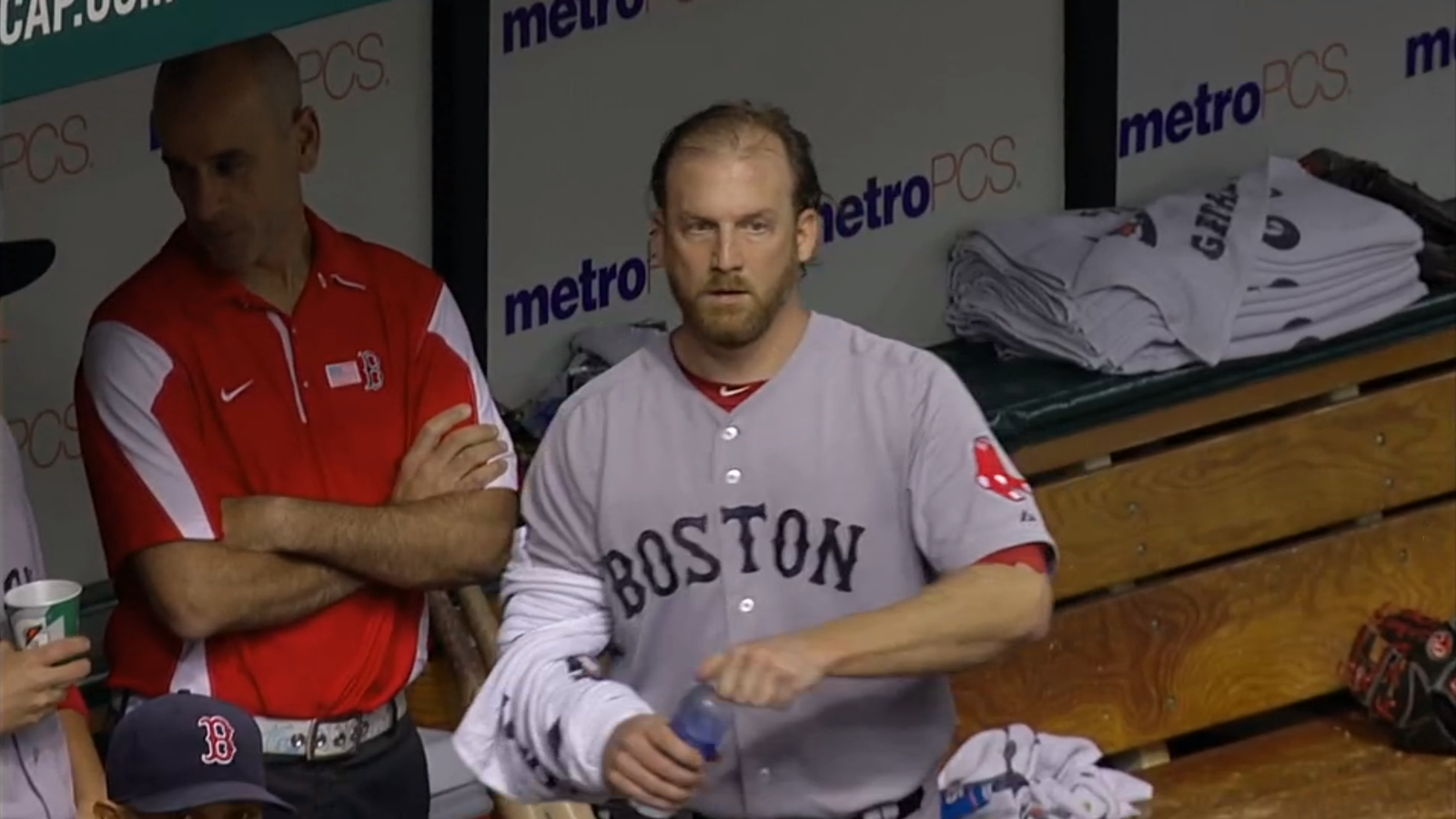 Koji Uehara notched the win instead and added his name to the Red Sox record books. He surpassed Ellis Kinder's 1952 record of 32 consecutive batters retired. Uehara will look to add to total of 34 hitters.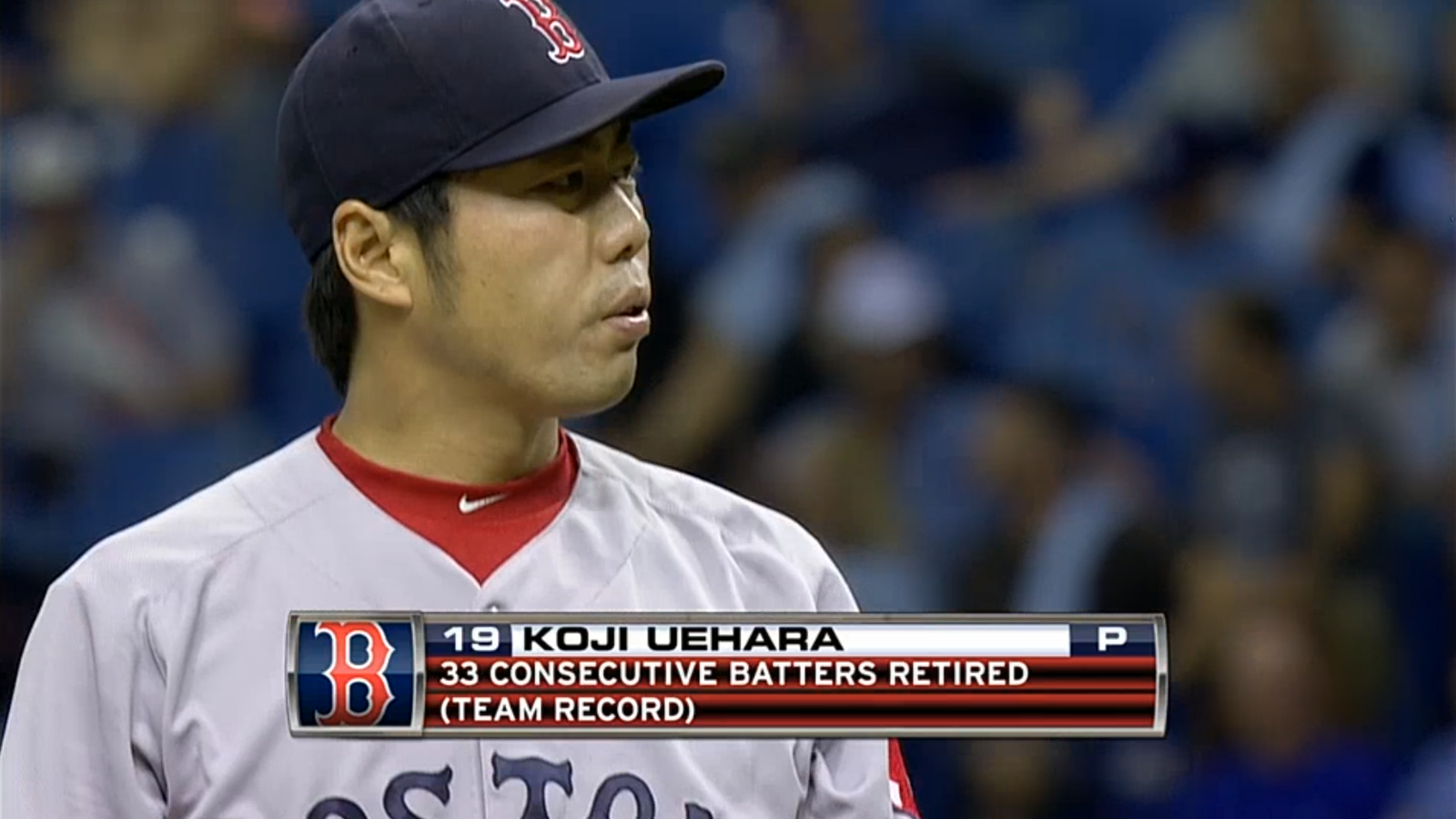 Game 147: September 11, 2013

∙ 10 innings
Boston Red Sox
89-58

7
H: Franklin Morales (3)
BS: Brandon Workman (1)
W: Koji Uehara (4-0)

2B: Shane Victorino (25), Mike Napoli (36), Jackie Bradley, Jr. (4)
HR: Mike Carp (9)
Tampa Bay Rays
78-66
3
L: Joel Peralta (2-7)
2B: Evan Longoria – 2 (34), Yunel Escobar (25), David DeJesus (23)
HR: James Loney (12)