The Red Sox magic number for a playoff spot dwindled to one last night but the team was unable to clinch despite multitudes of fans donning fake beards or sporting their natural facial hair in celebration of this team's signature look. Not even bedecking statues of legendary Red Sox players helped Boston defeat Baltimore in extra innings.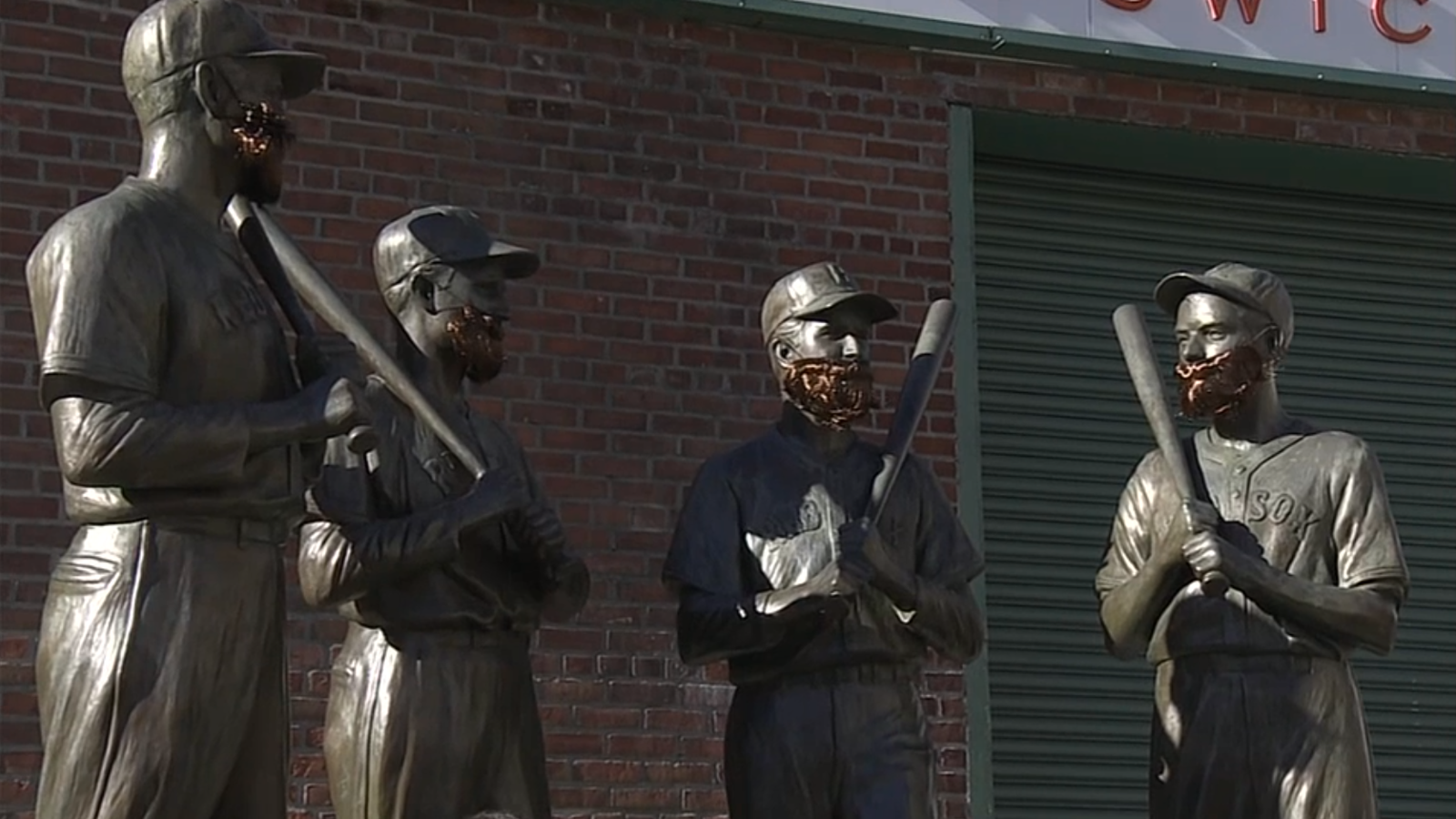 Starting pitcher Jake Peavy is one of the handful of players that have kept clean-shaven. He blanked the Orioles for four innings but the batters puzzled him out by the fifth frame, when Matt Wieters doubled in the hot-hitting Danny Valencia. Wieters scored on a double off Brian Roberts's bat that Shane Victorino couldn't catch up to in the triangle. Baltimore took the lead in the sixth on another Wieters double.
Mike Napoli's shrubbery doesn't match the length or extravagance of these fans' locks, but they didn't tie the game 3-3 in the bottom of the sixth.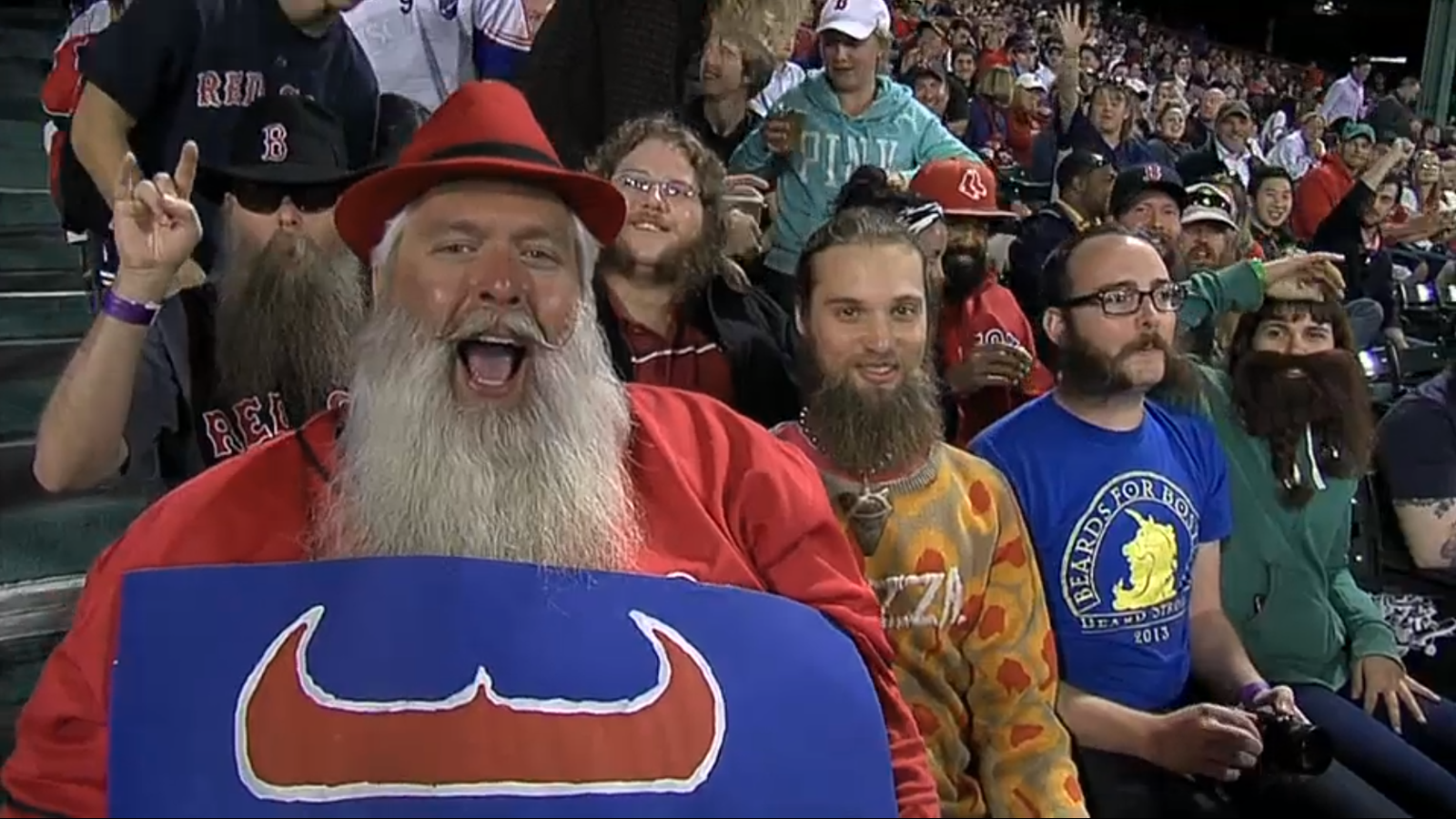 The only thing missing from this man's ensemble is a baseball in the center of the ringlet.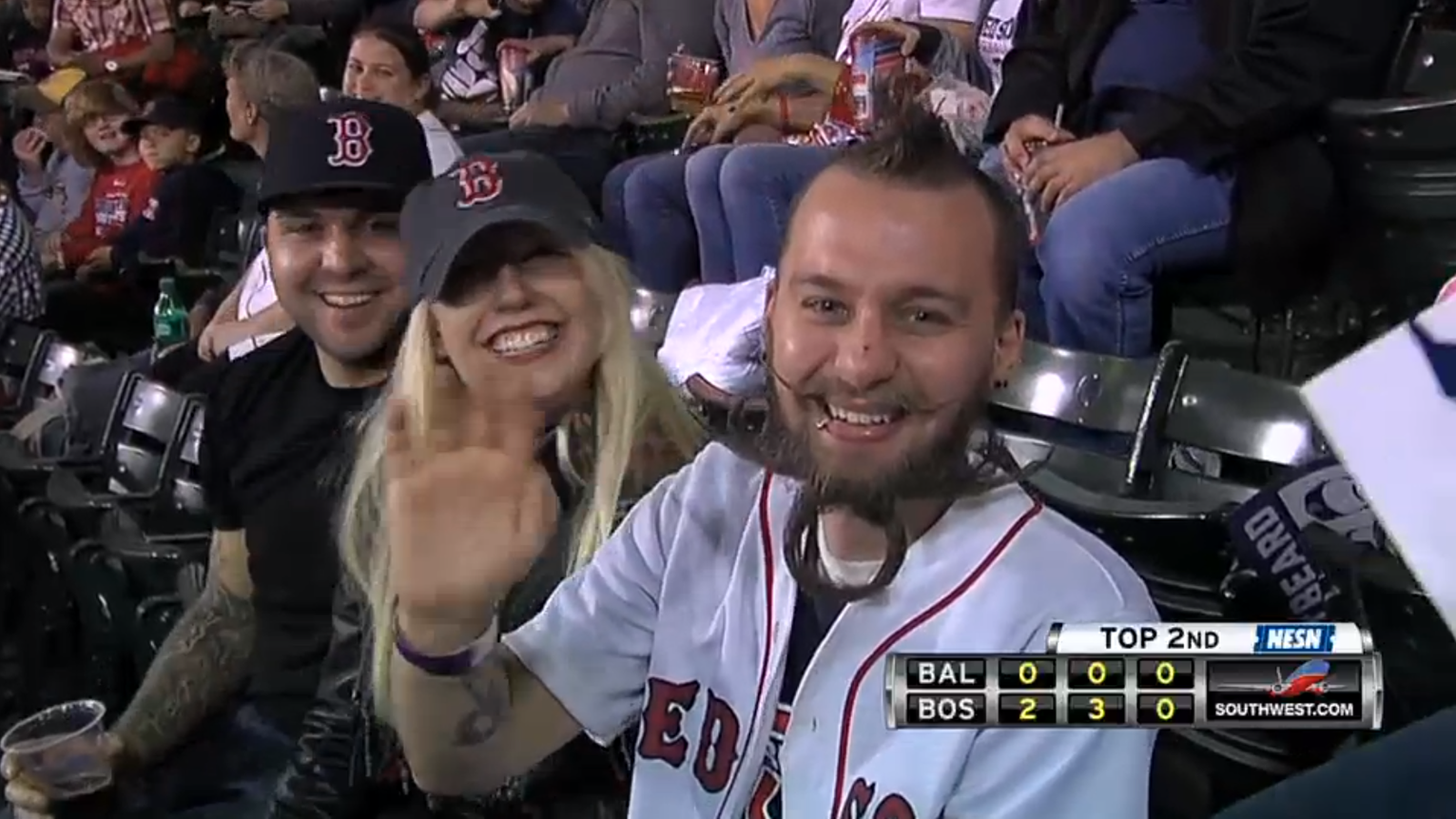 Napoli won the vote for the most inspirational beard. That probably wouldn't have happened if he didn't catch fire this month.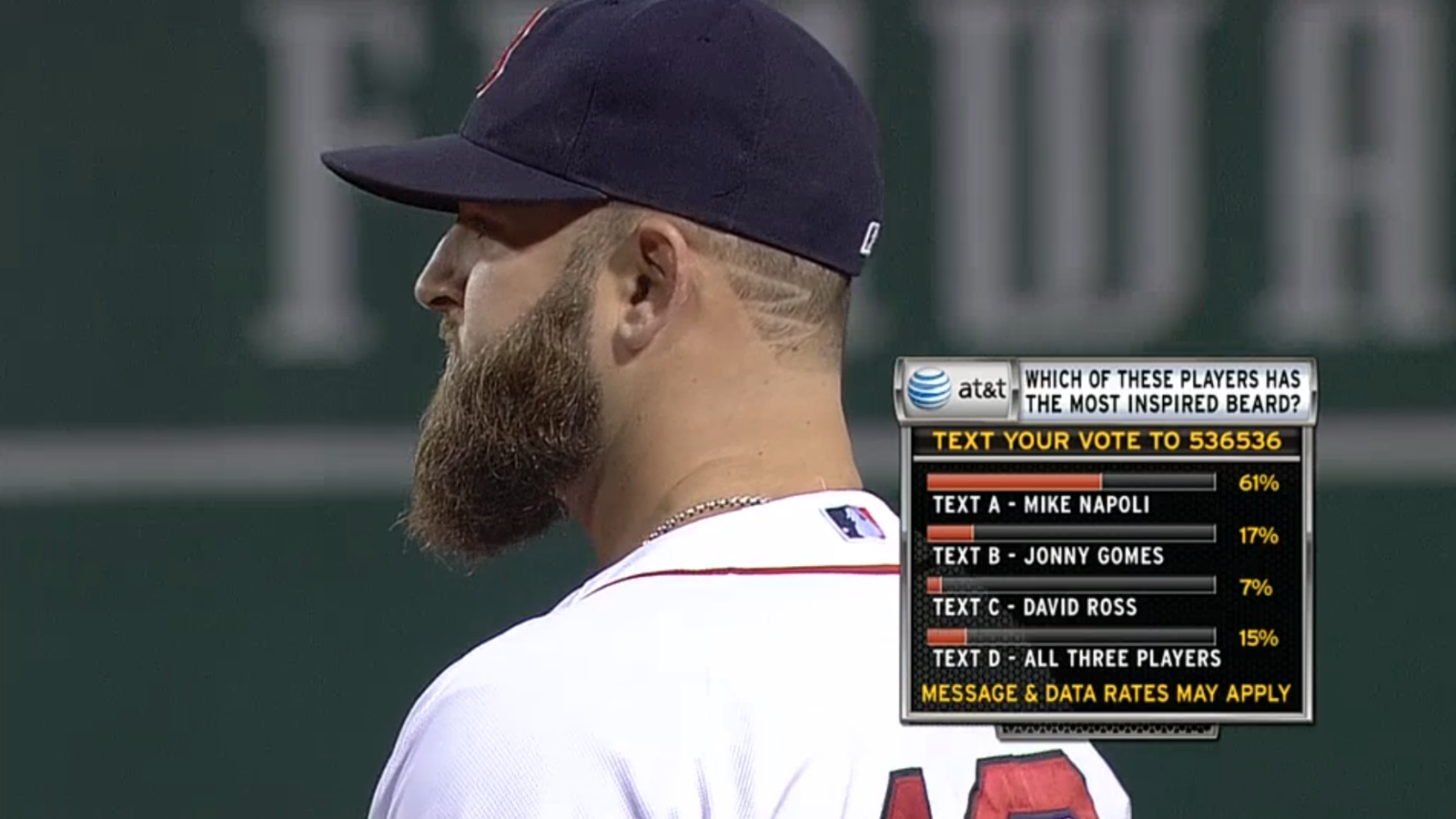 For some reason Stephen Drew wasn't a selection.
Game 153: September 18, 2013

∙ 12 innings
Baltimore Orioles
81-70
5
W: T.J. McFarland (6-4)
S: Jim Johnson (47)
2B: Matt Wieters – 2 (26), Brian Roberts (11)
3B: Danny Valencia (1)
HR: Chris Davis (51)
Boston Red Sox
92-61

3
L: Franklin Morales (2-2)
2B: Dustin Pedroia (40)
HR: David Ortiz (28), Mike Napoli (23)