These sign contest winners summarize Red Sox fans' feelings about defeating the Bronx Bombers (who have been bombing in an entirely different sense) on their home field. In the second time in as many nights the Yankees snatched defeat from the jaws of victory.
The local nine went into the seventh frame with an 8-3 lead. Phil Hughes was tapped to hold Andy Pettitte's lead but the Red Sox loaded the bases against him. With ducks on the pond and one out Dustin Pedroia clubbed the ball to Alex Rodriguez. Mark Reynolds couldn't pick Rodriguez's throw out of the dirt and David Ross scored.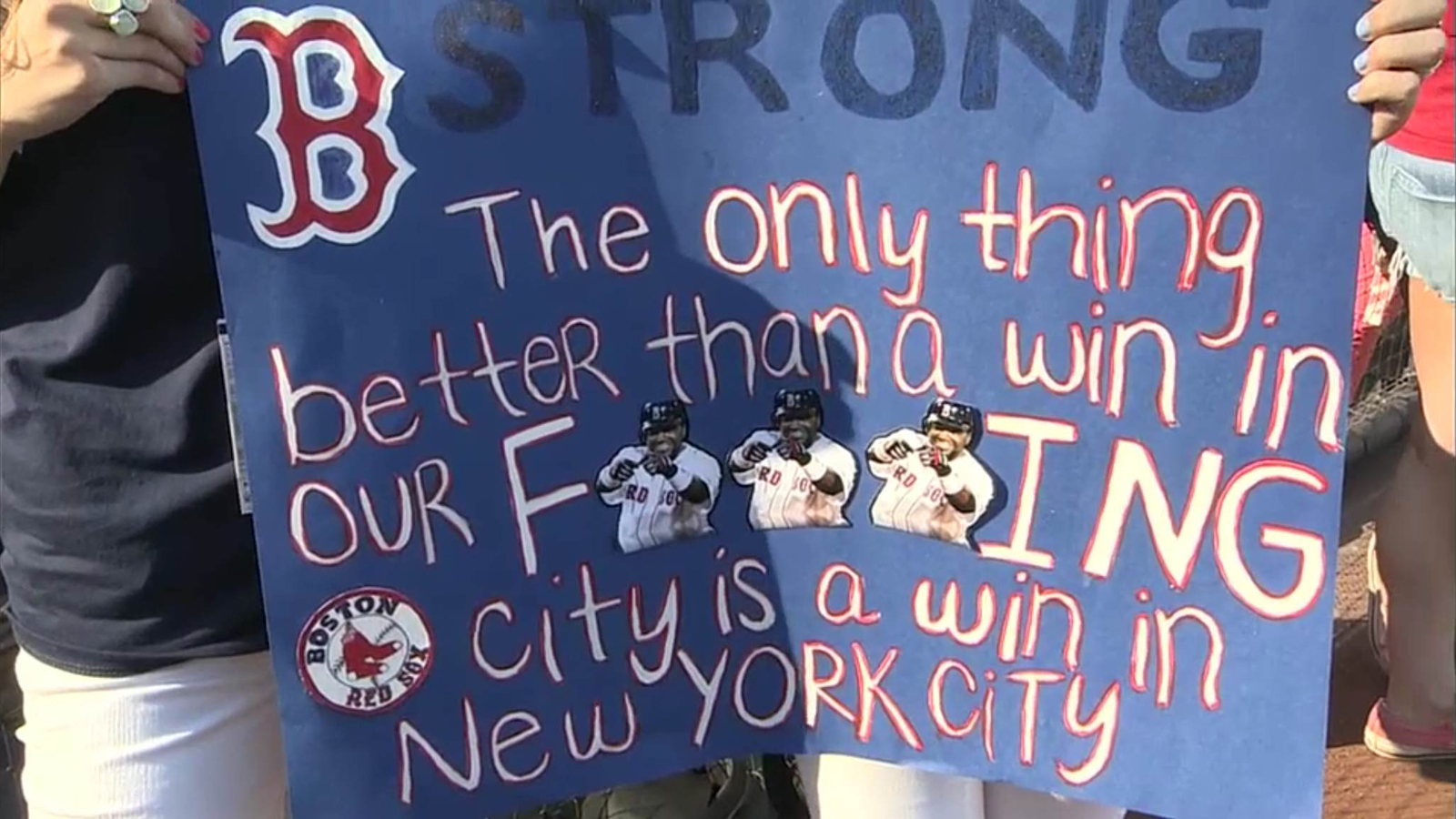 With the score 8-4 David Ortiz worked the count full against Boone Logan but was called out by home plate umpire Joe West. Ortiz and West had a slight difference of opinion on the matter of the called strike.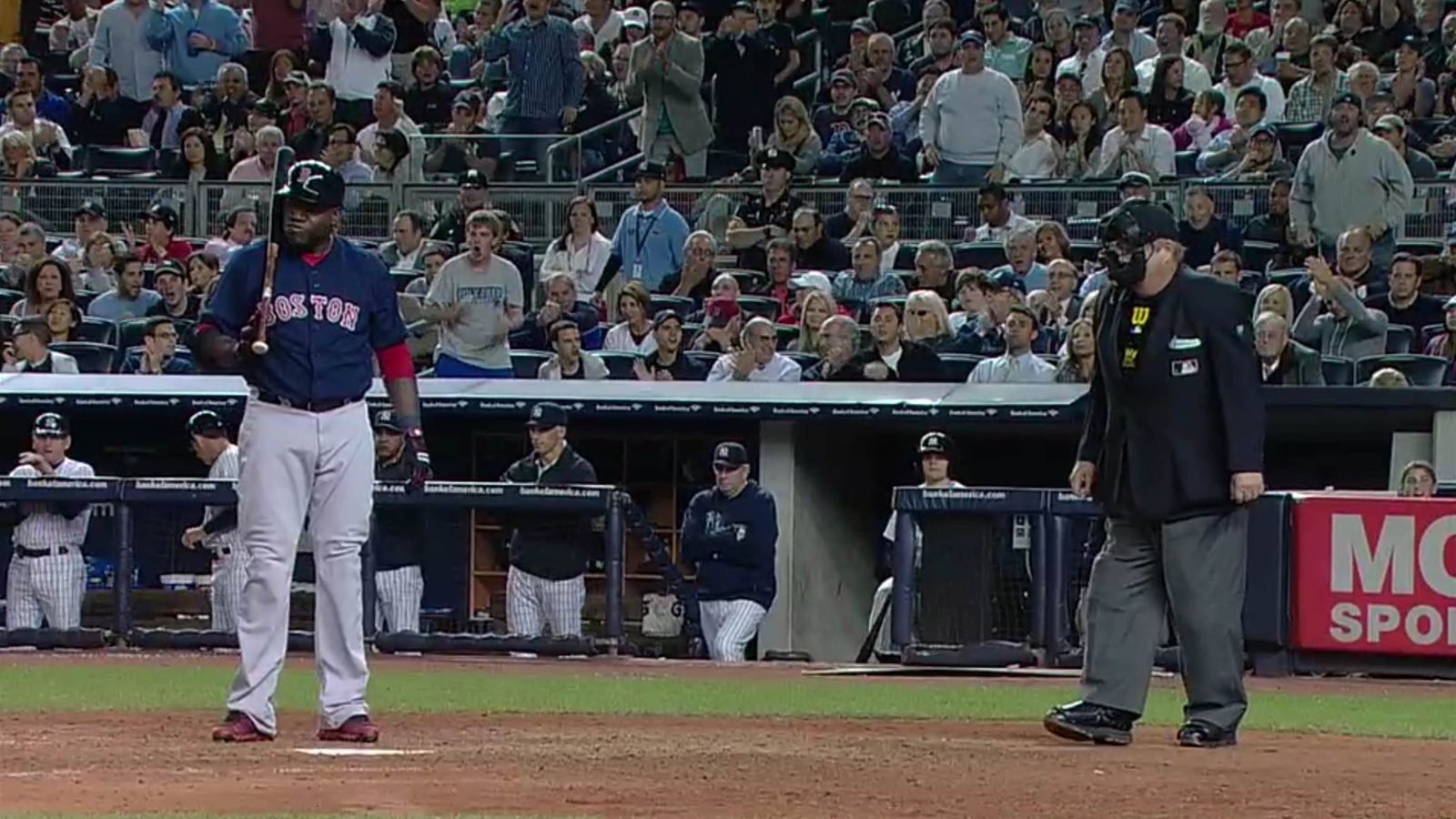 Mike Napoli clouted the game-tying grand slam that was inches away from being either being caught by Ichiro Suzuki or ricocheting around the field in play. It's a shame the Yankee Stadium public address system doesn't play the Westminster Quarters for visitors' four-baggers.
The Red Sox dugout was full of smiles and facial hair. The clubhouse atmosphere is free of the vitriol of last season. Winning is the main catalyst for the change in chemistry, but the retooling of the lineup and the reinvigoration of the rotation enabled the winning.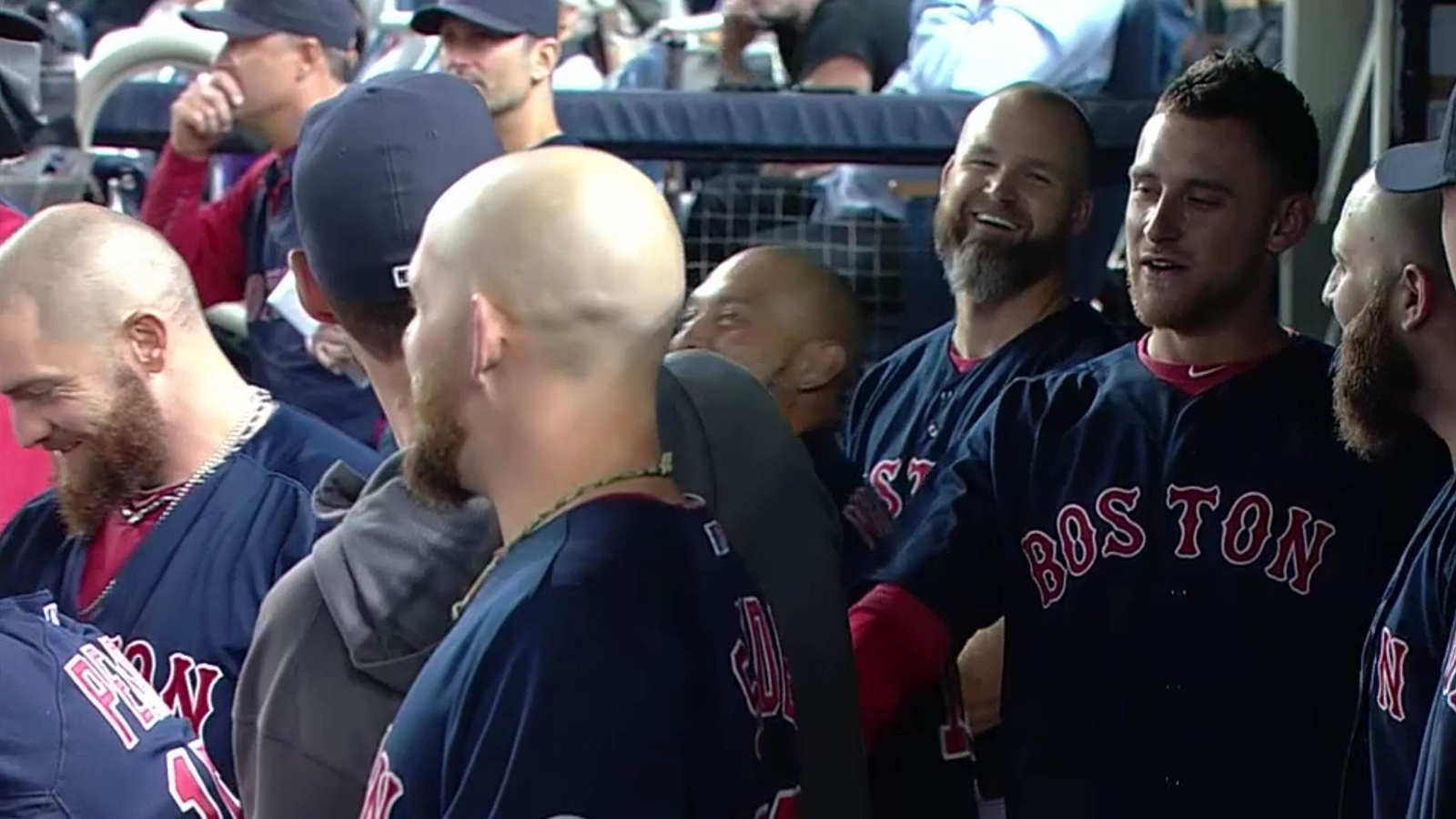 Who would have thought the poster boy for this season's success would be John Lackey. Lackey hopes that the Red Sox batters saved some those runs for his Saturday start.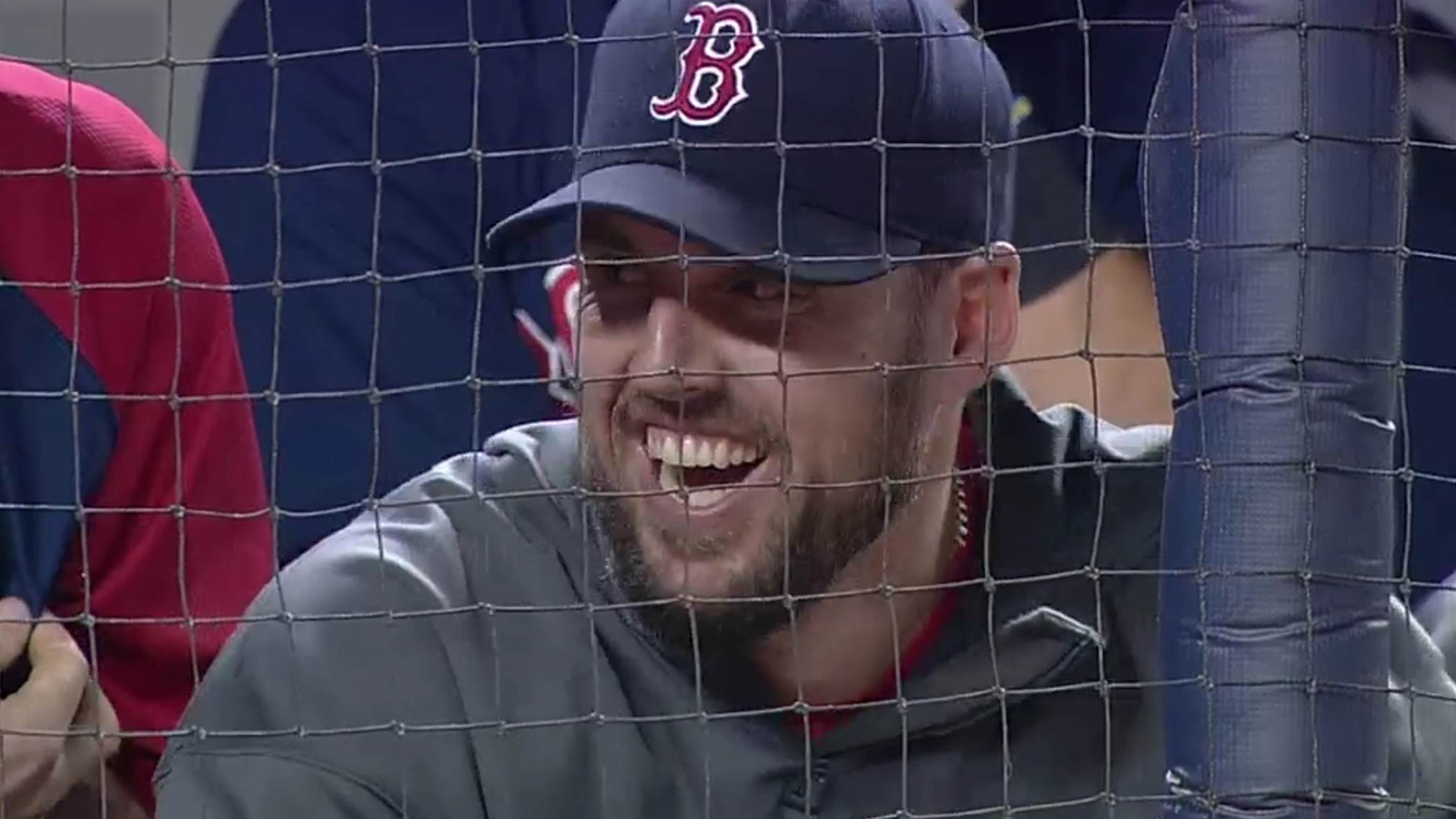 So does Koji Uehara, who could do with some rest before the postseason. He is perfect through his last 9 innings, sitting 27 batters consecutively.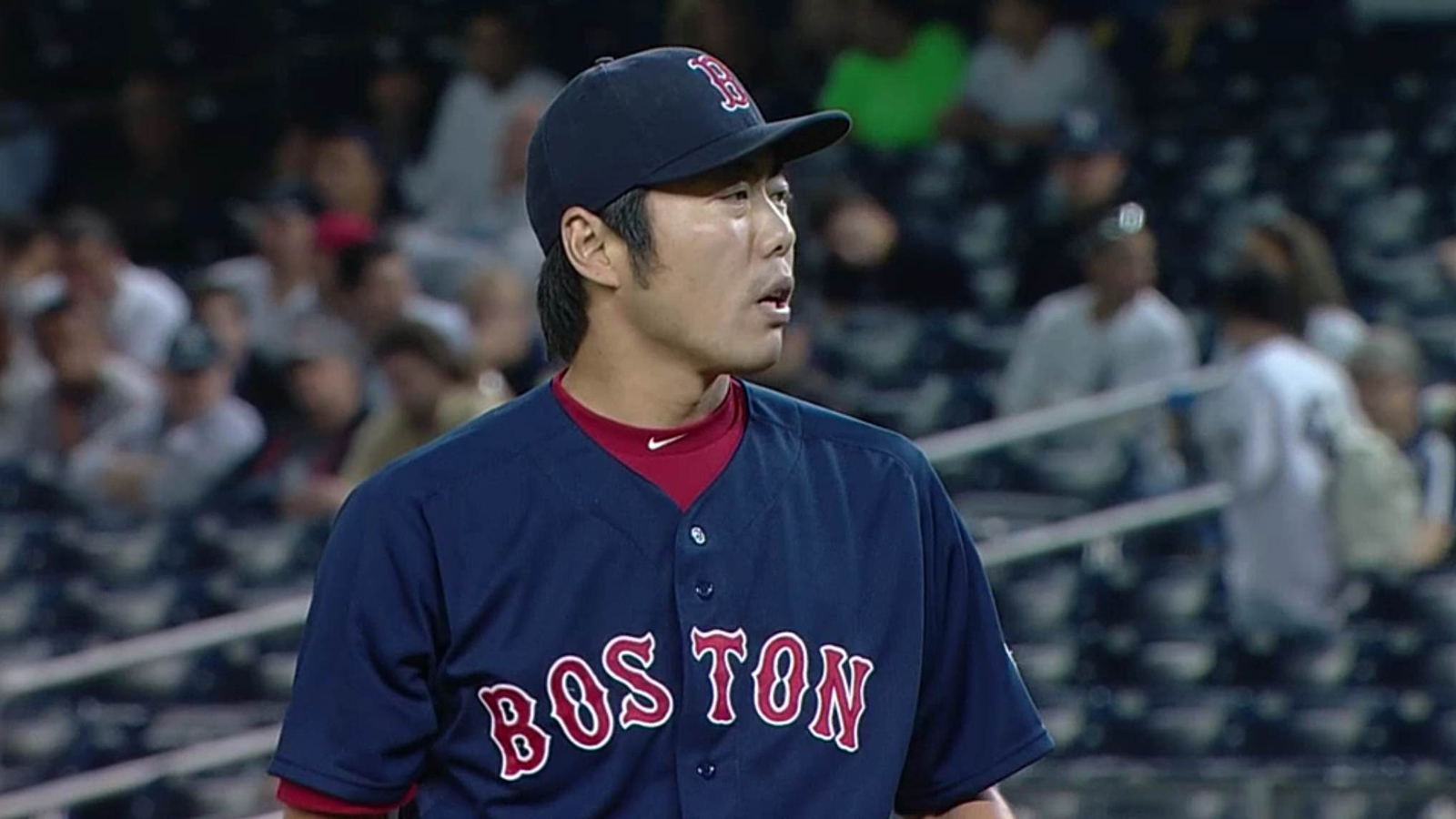 Game 143: September 6, 2013

Boston Red Sox
86-57

12

W: Brandon Workman (5-2)



2B: Mike Napoli (34), Dustin Pedroia (37)
HR: Will Middlebrooks (14), Mike Napoli (19), Shane Victorino (14)

New York Yankees
75-66
8

BS: Boone Logan (3)


L: Preston Claiborne (0-2)
2B: Robinson Cano (33)
3B: Eduardo Nunez (4)
HR: Alfonso Soriano (30)