Embedded Red Sox Darren Oliver helped out his former team in the seventh by allowing singles to Jarrod Saltalamacchia and Jose Iglesias. Oliver couldn't make it so obvious so he threw Saltalamacchia out at home on Jonathan Diaz's safety squeeze.
Perhaps suspecting Oliver's turncoat status John Gibbons pulled Oliver in favor of Steve Delabar. Perhaps Oliver enlisted Delabar to his cause; the right-handed reliever surrendered consecutive singles to Jacoby Ellsbury and Shane Victorino, the second of which tallied the only two runs Boston would score.
Pedroia congratulated Victorino for not running into a wall today. When Victorino isn't tilting at fences he is trying to knock the ball out of the catcher's mitt. Victorino was thrown out by who else but Jose Bautista.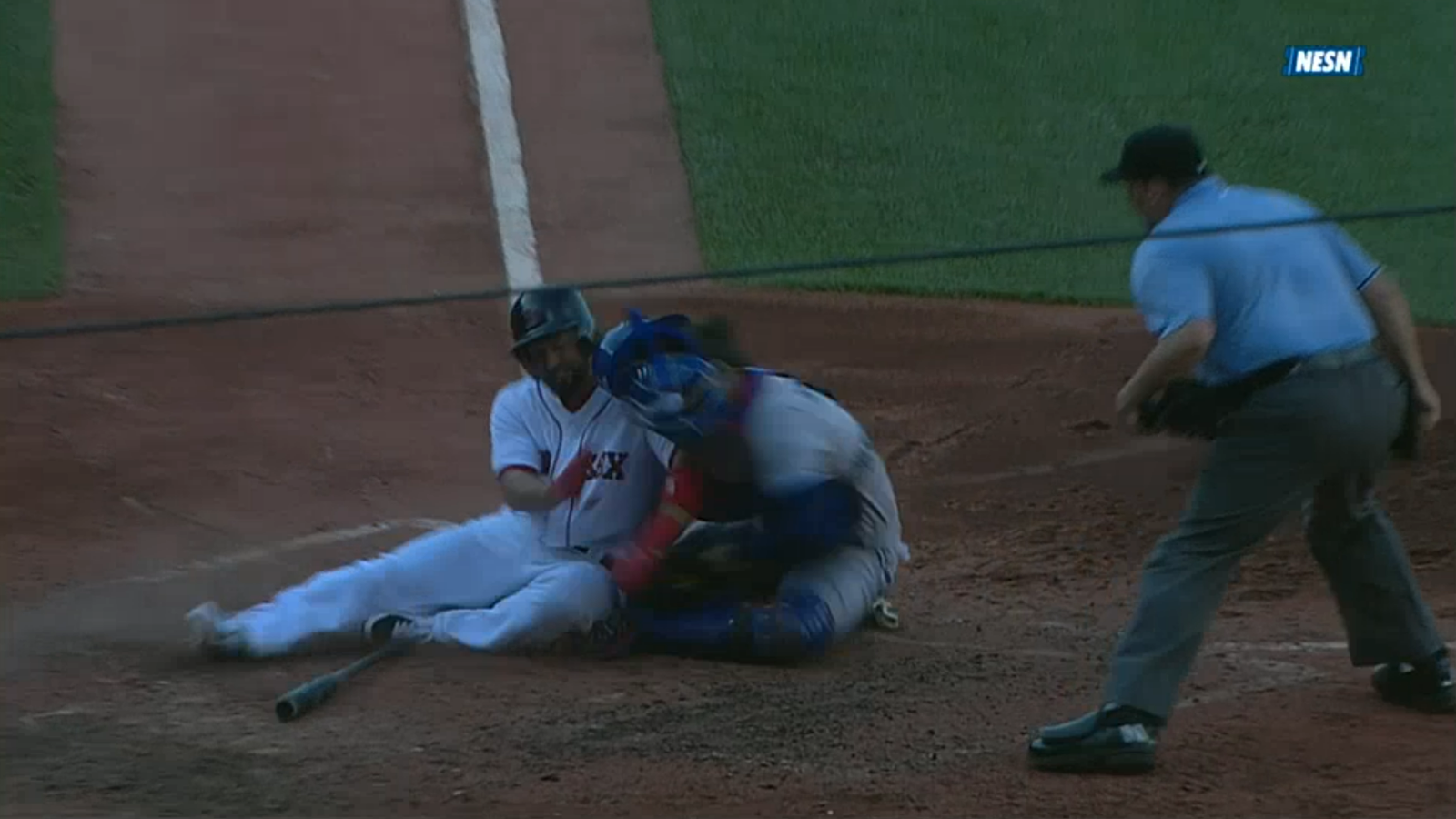 The right fielder clouted two home runs in the game. They were his 200th and 201st four-baggers. It seems wearing R.A. Dickey's pants changed his luck as he had hoped.
Game 83: June 29, 2013

Toronto Blue Jays
40-40
6
H: Darren Oliver (5)
BS, W: Steve Delabar (3, 5-1)
2B: Rajai Davis (5)
3B: Adam Lind (1)
HR: Jose Bautista – 2 (18)

Boston Red Sox
49-34

2

L: Junichi Tazawa (4-3)



2B: Dustin Pedroia (22), Shane Victorino (10)