Joe Maddon wanted to Meat Loaf the Red Sox but Alfredo Aceves along with Boston's formidable bullpen foiled the skipper's plans. Only Evan Longoria's sixth-inning four-bagger marred the row of zeroes tallied by the Red Sox twirlers. Aceves could hunker down in his towels and enjoy the opening game of the Stanley Cup finals.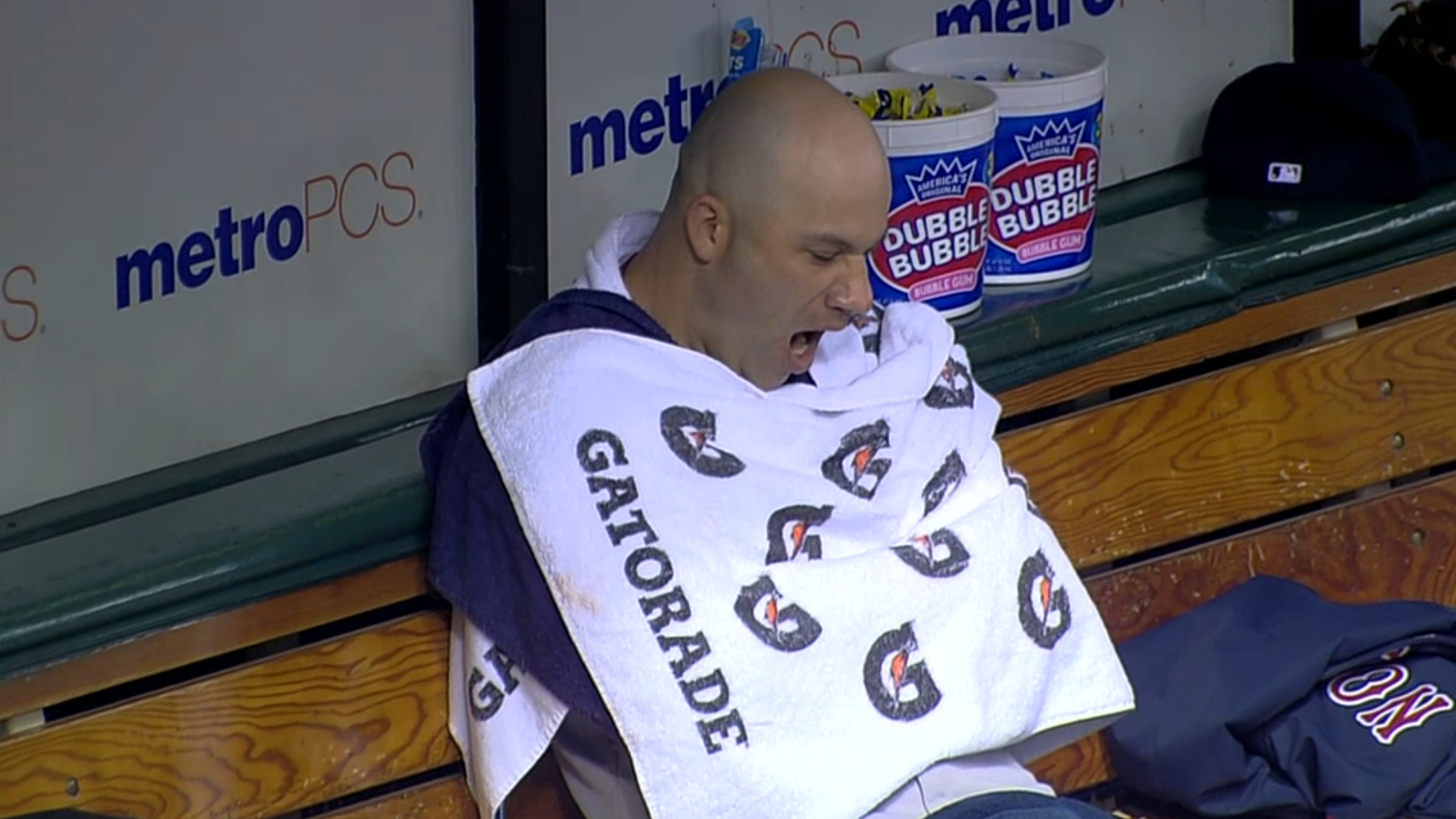 Dustin Pedroia's facial hair has outdone many a Bruins' beards. In addition to the fun "facts" below (5'9"… sure), he doesn't like flying. His favorite road city is Seattle. He loves Boston's atmosphere but dislikes its narrow streets. His favorite food is Mexican and he's allergic to strawberries. If it weren't for baseball he'd be an NBA official, as noted below, but he also said president. Just picture 5'9" Pedroia jawing with LeBron James, delivering the State of the Union Address, or, even better, taking part in the White House Correspondents' Dinner. Everything would need a 30-second delay.
The Bruins lost in the third overtime in what turned out to be the fifth-longest match in Stanley Cup final history. If my reaction was taped I'd need a delay myself.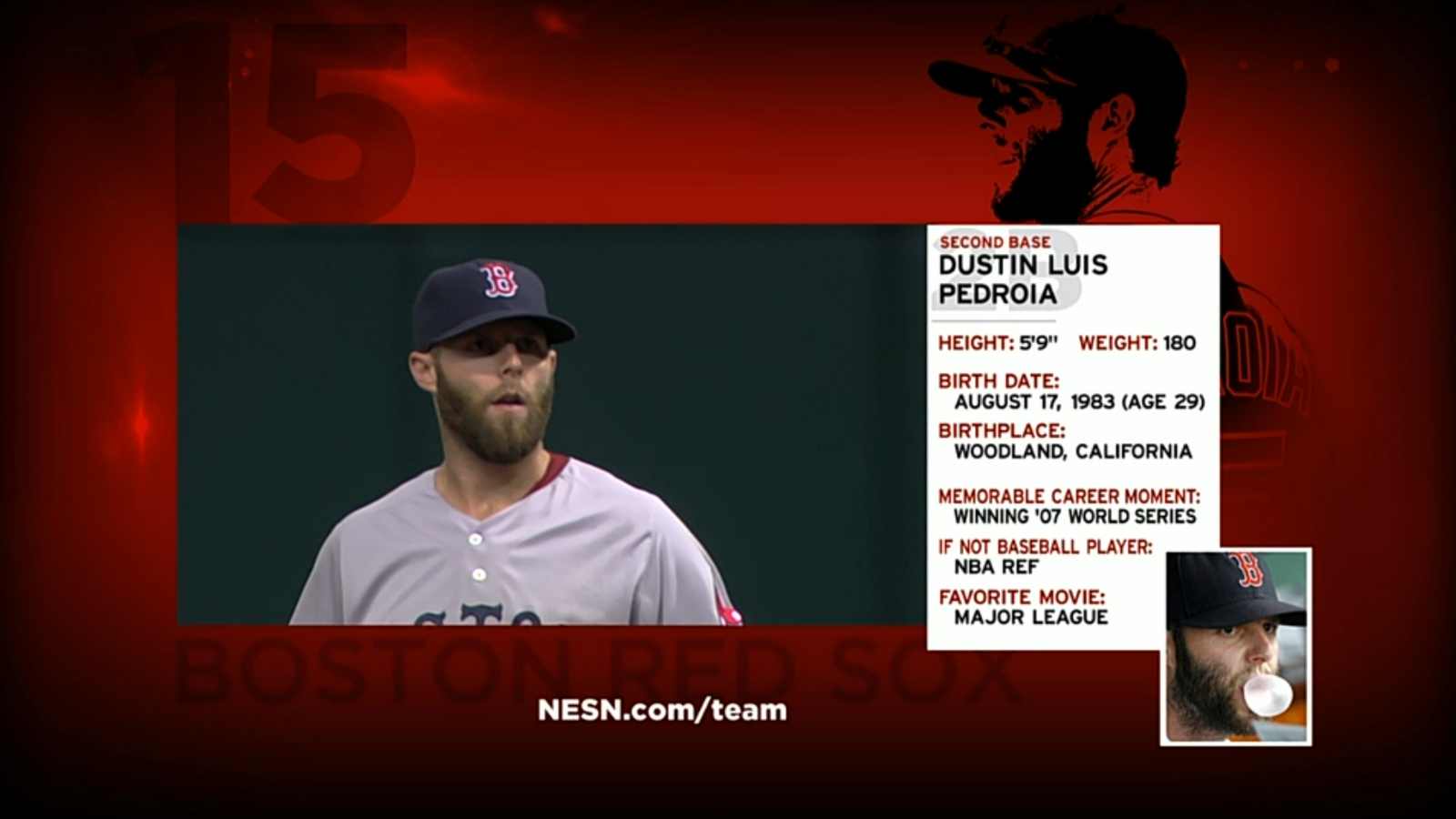 Vote Daniel Nava for the All-Star team! You'll have to write him in, but he's earned it.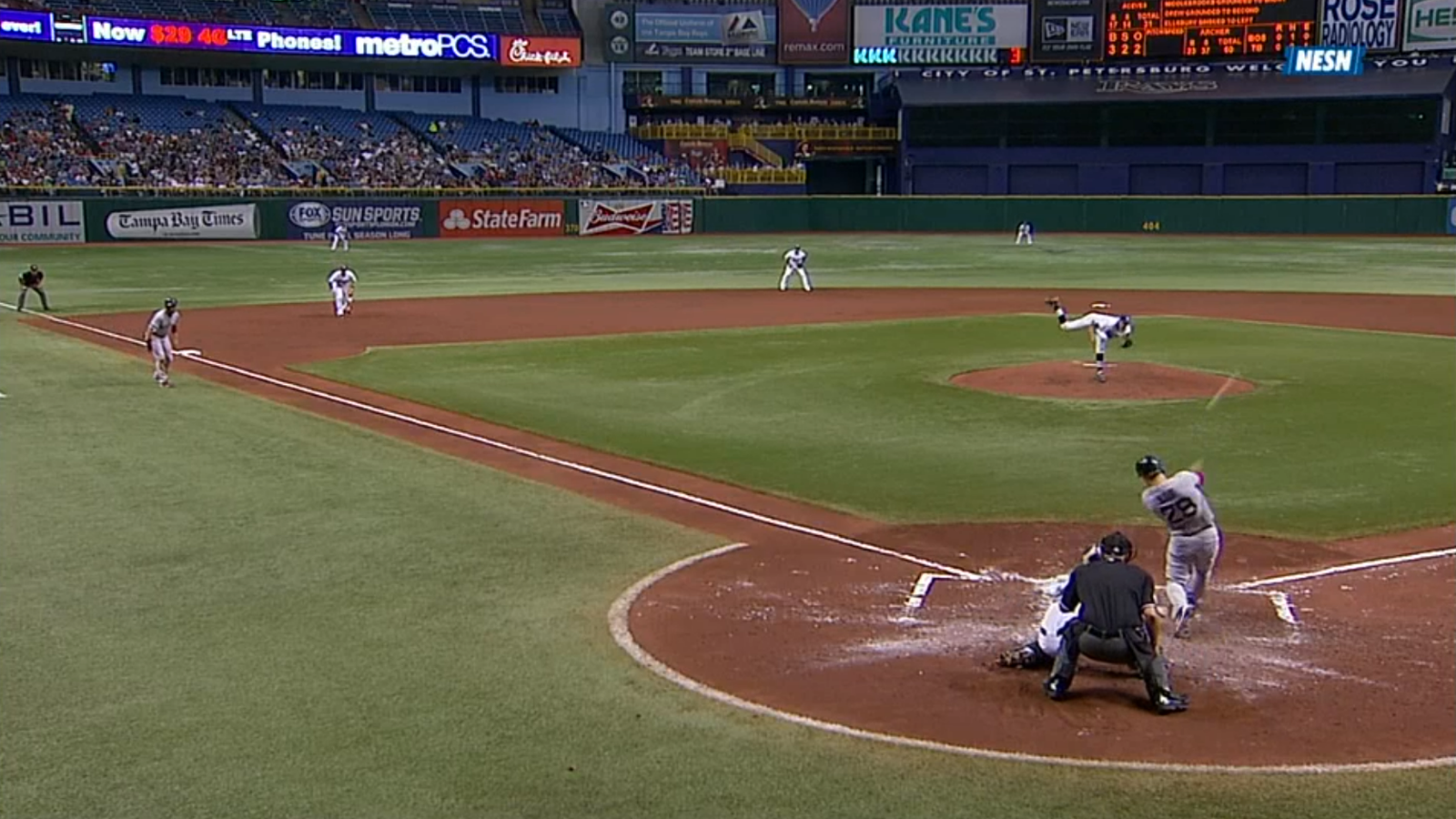 Game 67: June 12, 2013

Boston Red Sox
41-26

2
W: Alfredo Aceves (3-1)
H: Junichi Tazawa (10), Craig Breslow (3), Koji Uehara (11)
S: Andrew Bailey (7)
HR: Daniel Nava (9)
Tampa Bay Rays
35-30
1
L: Chris Archer (1-2)
2B: Matt Joyce (10), Kelly Johnson (7)
HR: Evan Longoria (13)