Is there anything as riveting as a David Ortiz triple? It is equal parts terror, amusement, and amazement. Fear clenches the heart for he might injure himself rounding the bases. Mirth plays at the corners of the mouth at the sight of a large man barreling on the basepaths. And lastly wonderment at Papi's arrival at the hot corner.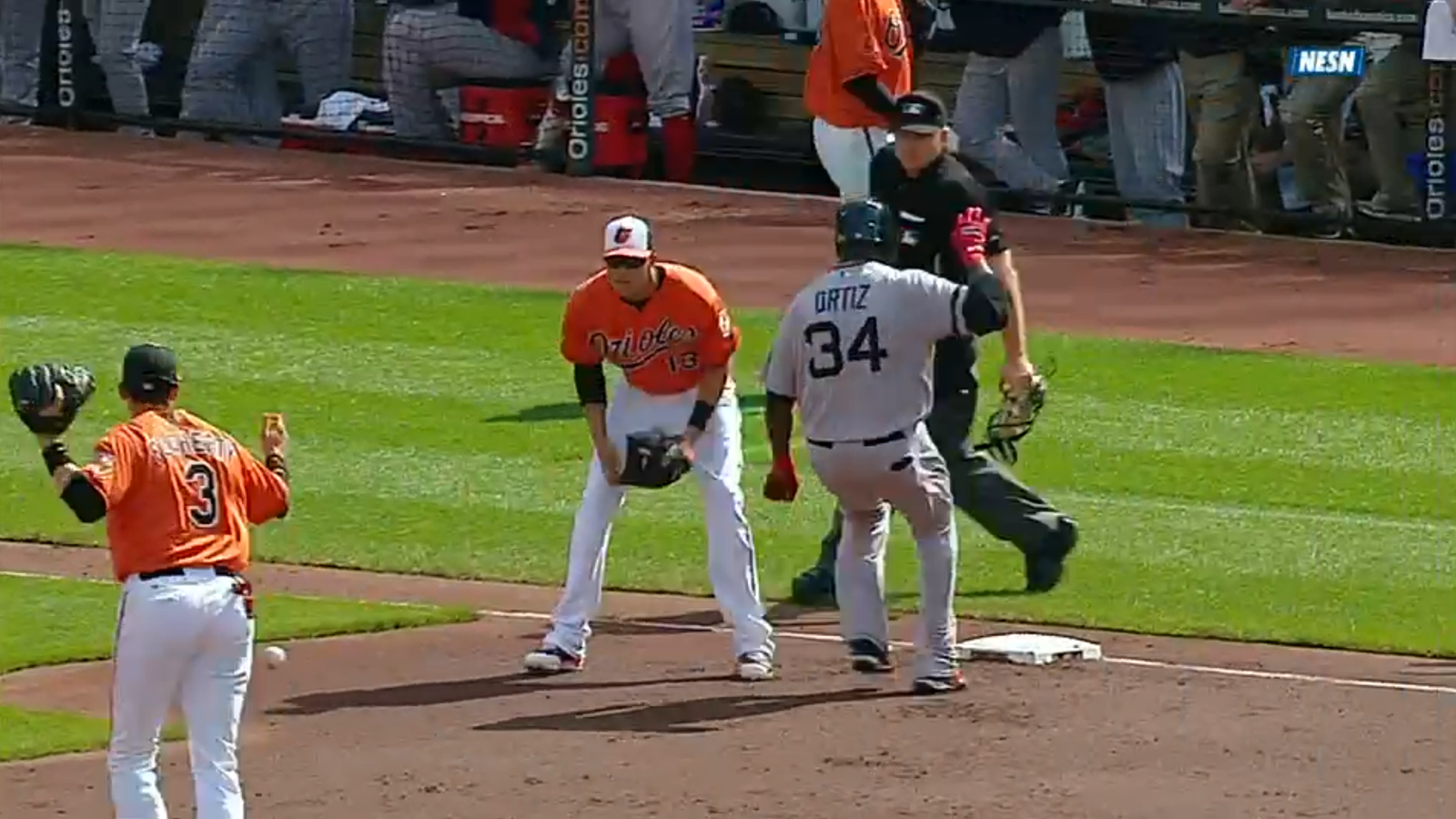 Dustin Pedroia led off the fourth inning with a single that shouldn't have been. The second baseman admitted that he whiffed on Freddy Garcia's 2-2 curveball but convinced home plate umpire Jeff Nelson that he tipped the ball. Pedroia sent the next pitch into centerfield. Mike Carp later homered to tie the game 2-2.
Jonny Gomes singled after Carp's homer. Stephen Drew lined to ball to right, testing Nick Markakis's arm. Gomes beat the throw home to score the go-ahead run. In the sixth Gomes would add an insurance run with a solo shot to dead center.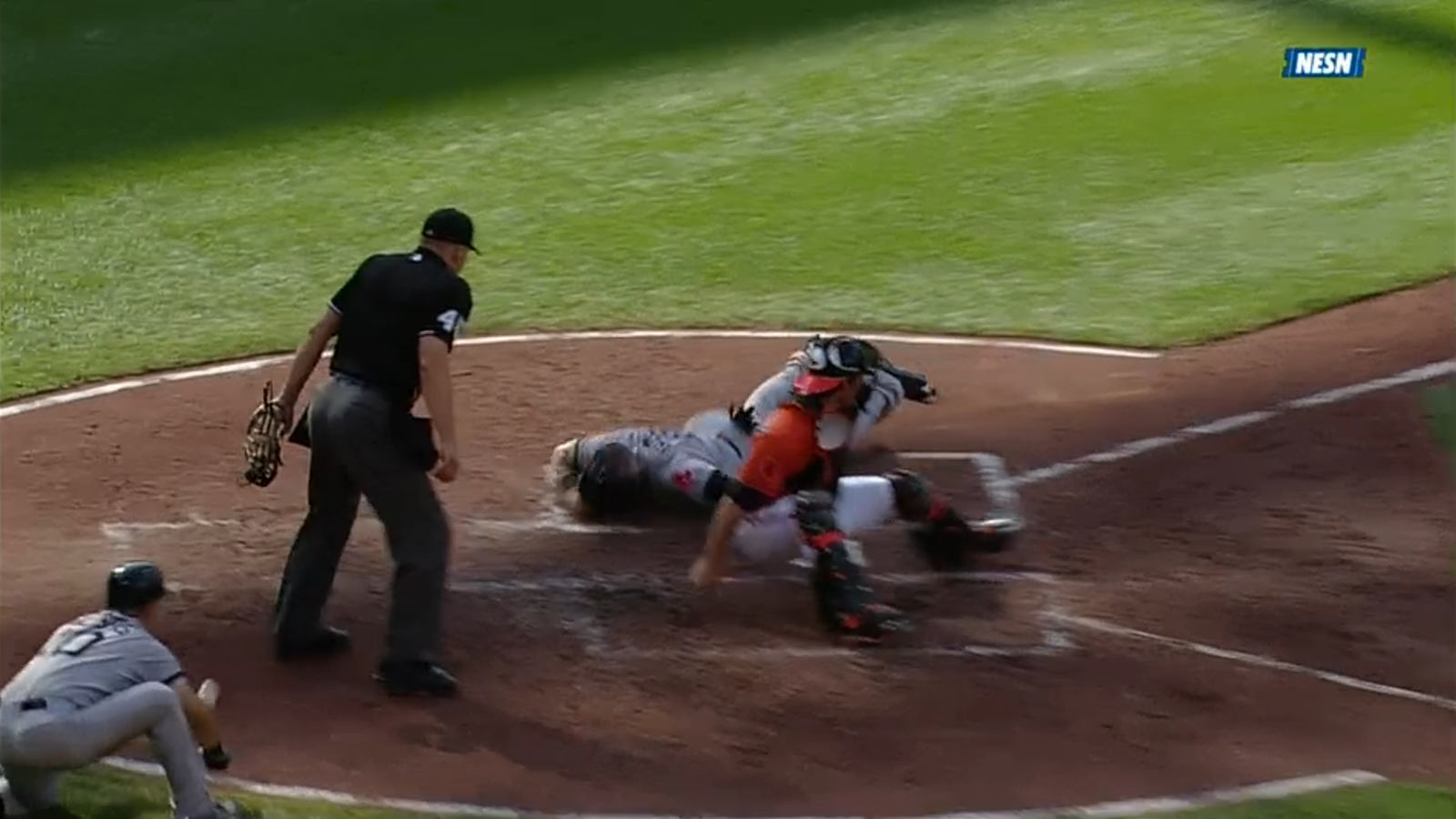 Gomes's homer and Pedroia's RBI in the fifth proved crucial to the Red Sox's victory. Andrew Bailey toed the rubber for the save but not without surrendering a two-run homer to Matt Wieters. J.J. Hardy followed with a single and was replaced by pinch runner Alexi Casilla.
On Ryan Flaherty's fly ball to right Casilla continued to run. Shane Victorino gloved the can of corn easily, but Casilla claimed that he thought the ball touched turf for a hit. His mistake resulted in a game-ending double play.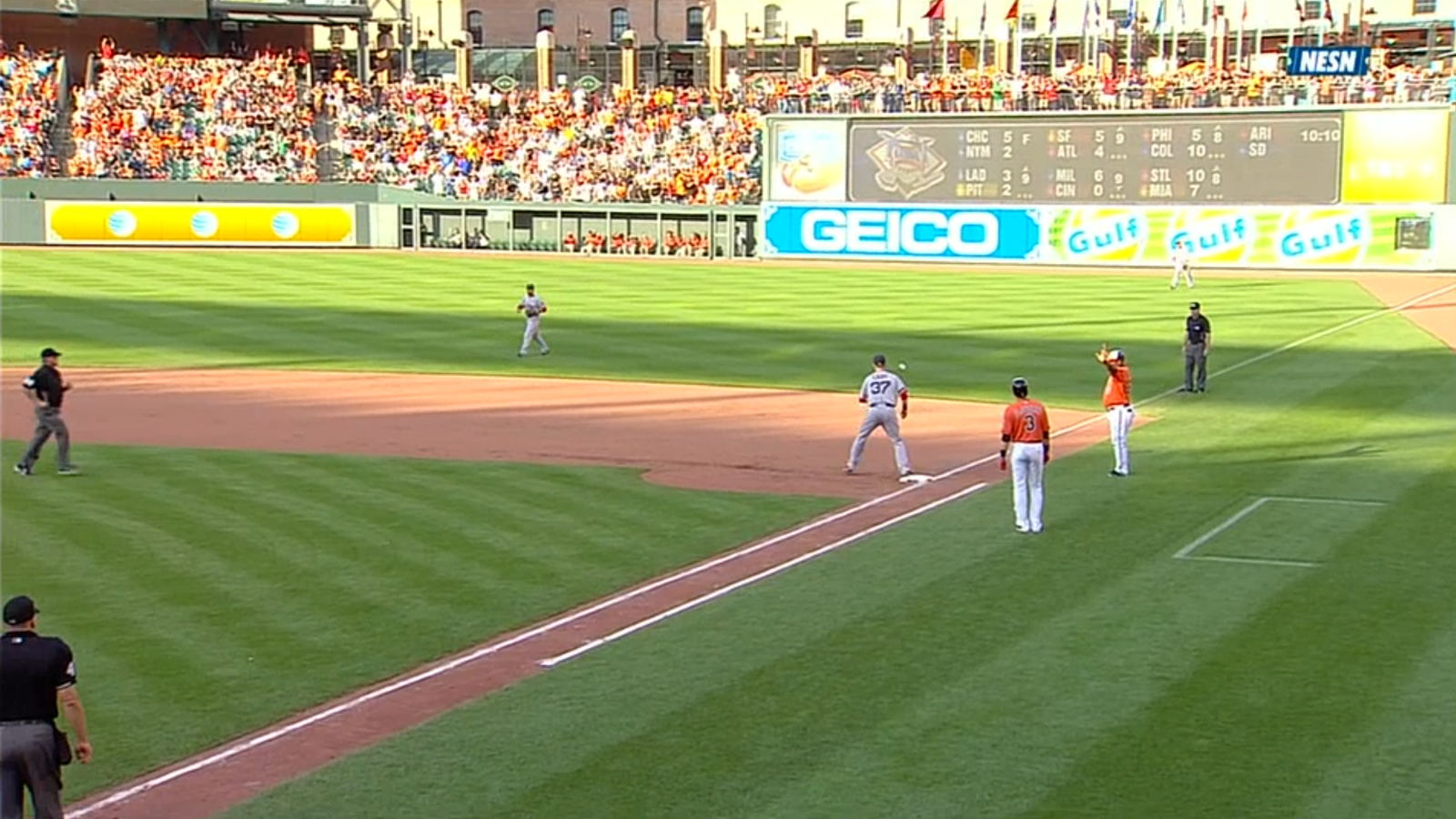 Game 70: June 15, 2013

Boston Red Sox
42-28

5
W: John Lackey (4-5)
H: Koji Uehara (12)
S: Andrew Bailey (8)
2B: Stephen Drew (10)
3B: David Ortiz (2)
HR: Mike Carp (8), Jonny Gomes (4)
Baltimore Orioles
39-30
4
L: Freddy Garcia (3-4)
2B: Manny Machado (31)
HR: Matt Wieters (9)