Donnybrook, ruckus, fracas — call it what it will, but it's not actual fighting. One can't call a brawl in baseball a fight, particularly when the hockey playoffs are happening. This hubbub happened in the sixth when John Lackey plunked Matt Joyce with two out and nobody on with the Red Sox leading 6-4. Joyce had hit a home run to leadoff the home half of the first.
Joyce didn't take his base but mouthed off instead. Jarrod Saltalamacchia protected his pitcher and the mutual shoving cleared the benches. I agree with Joe Maddon that Joyce was hit on purpose but I don't agree that it was bush league. It's baseball.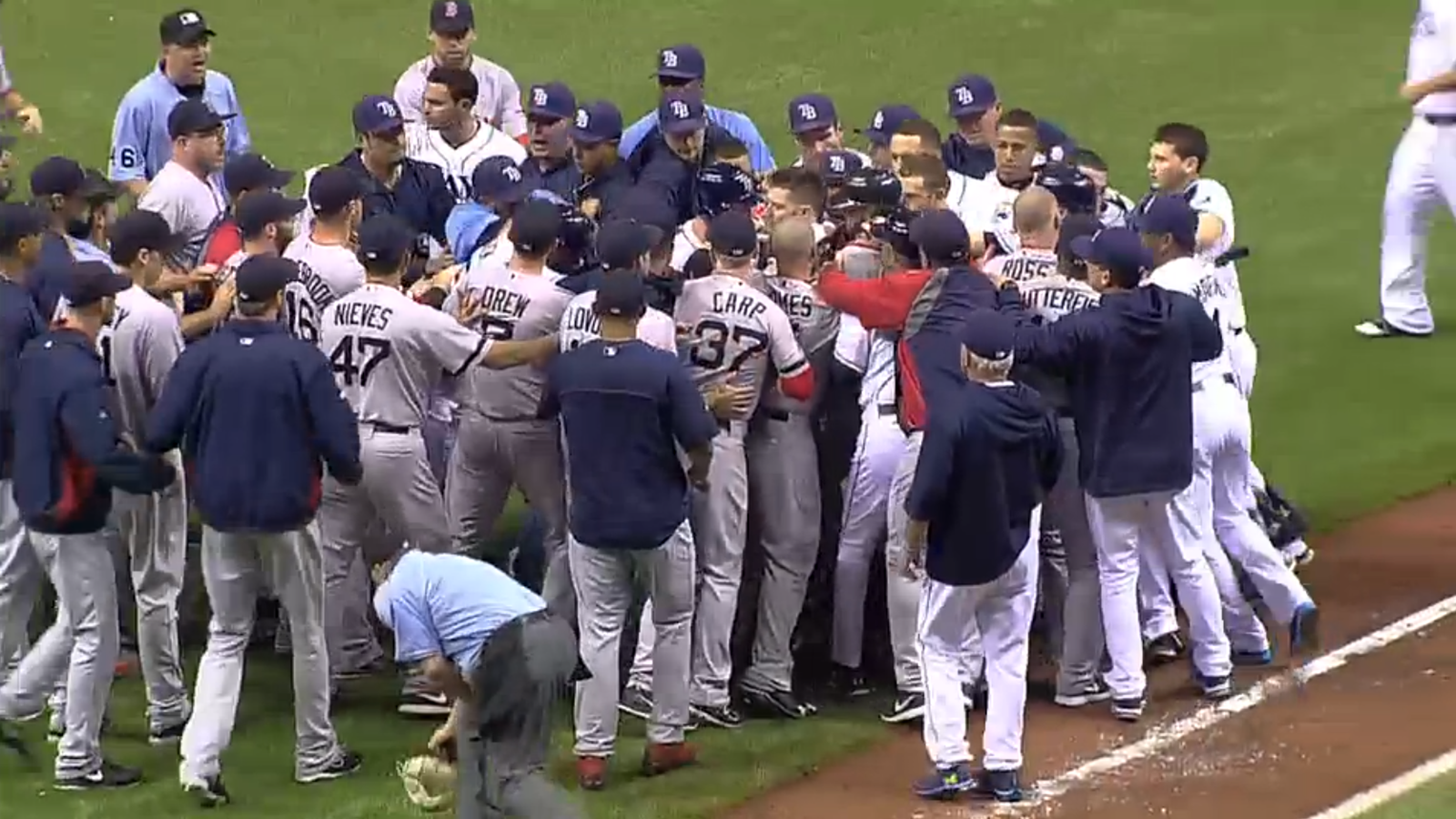 What does Raymond think of frays and fourteen-inning forays?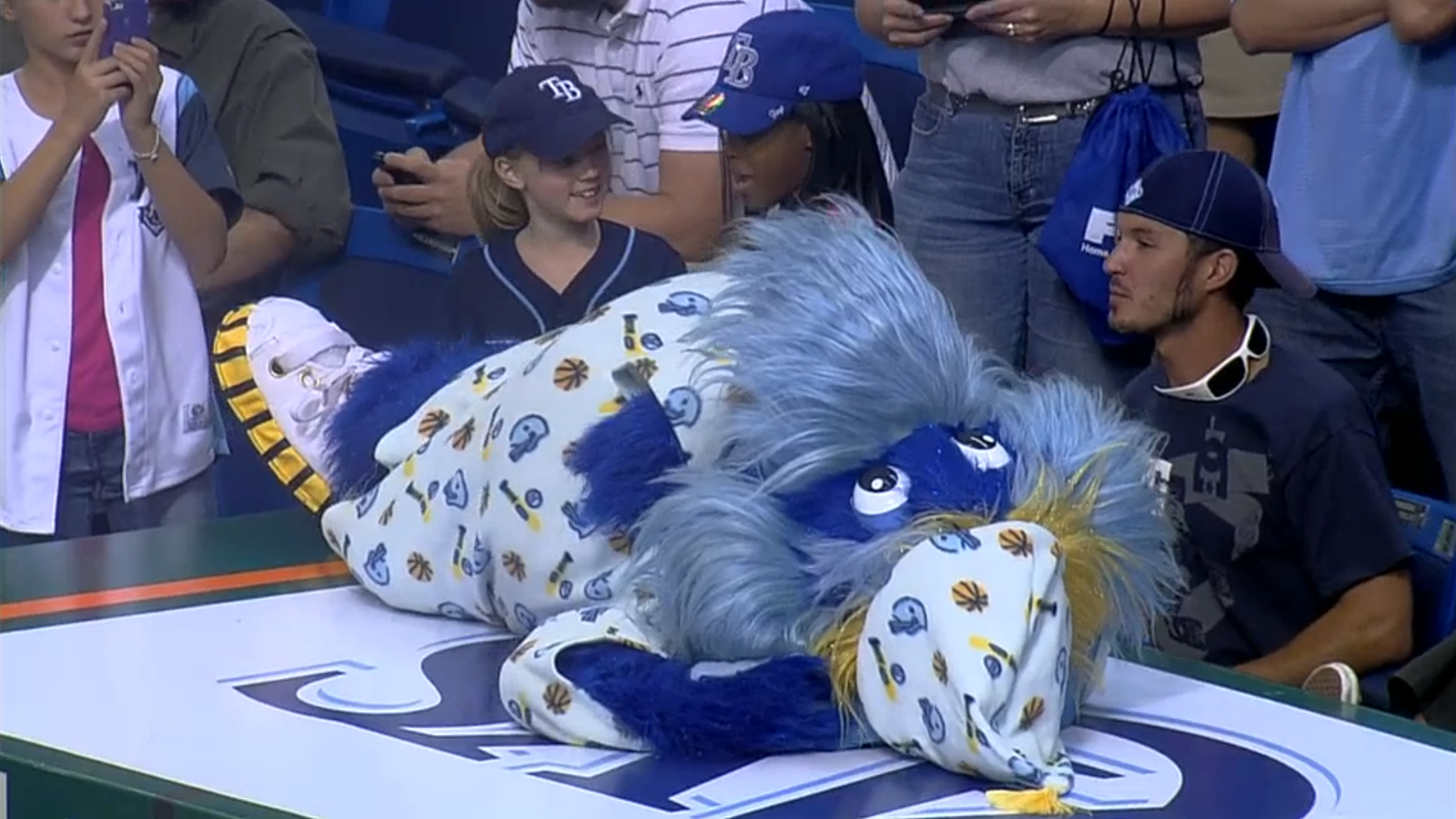 The Red Sox pulled out a victory despite blown saves by Junichi Tazawa and Andrew Bailey. Pivotal to the win was Saltalamacchia's play on both sides of the plate. He turned a key 5-2-3 double play in the tenth to hold the score at 8-8. The backstop also drove in an insurance run in the 14th.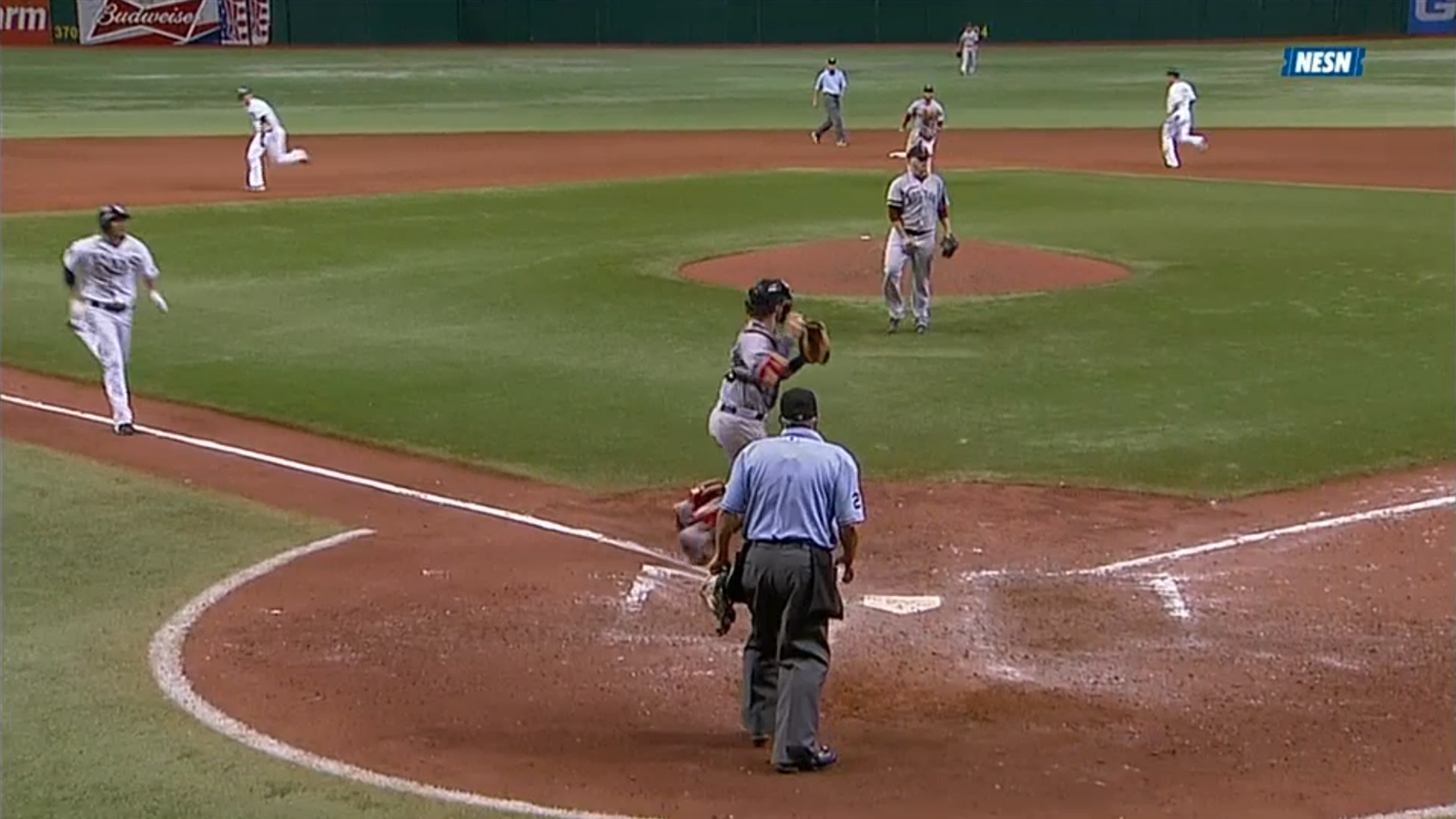 This is exactly the type of game the Red Sox from 2012 would have lost. The 2013 edition Red Sox prevailed despite running on fumes. Maddon's vitriol will only add fuel to Boston's fire.
Game 65: June 10, 2013

∙ 14 innings
Boston Red Sox
40-25

10
H: Craig Breslow (2), Andrew Miller (5)
BS: Junichi Tazawa (3), Andrew Bailey (2)
W: Franklin Morales (2-0)

2B: Shane Victorino (5), Daniel Nava (11), Jarrod Saltalamacchia (17)

Tampa Bay Rays
34-29
5
L: Cesar Ramos (1-2)
2B: Ben Zobrist – 2 (16), Yunel Escobar (11)
HR: Matt Joyce (11), Evan Longoria (11), James Loney (8), Jose Lobaton (3)