Once upon a time there was a blowout in Boston.
It was a very special blowout peppered with Dennis Eckersley's color vernacular. He calls big tires "meats" and rims "Ansens." Turns out "Ansens" were not just rims but wheels developed by Louis Senter, a hot rodder.
The Red Sox scored in every single inning except the one that David Murphy pitched. Murphy, who was the first round draft pick for the Red Sox in 2003, was forced to take the mound because of the horrific pitching by Justin Grimm, Michael Kirkman, Joseph Ortiz, and Ross Wolf. Jason Frasor was the only other Ranger who toed the rubber to be somewhat successful: Mike Carp lofted a sacrifice fly off of him for a run but he struck out Dustin Pedroia.
Jackie Bradley Jr. hit his first major league homer in the second inning. The no-doubter cleared the visitors' bullpen, landing in the aisle between the fence and the center field bleachers. May it be the first of many.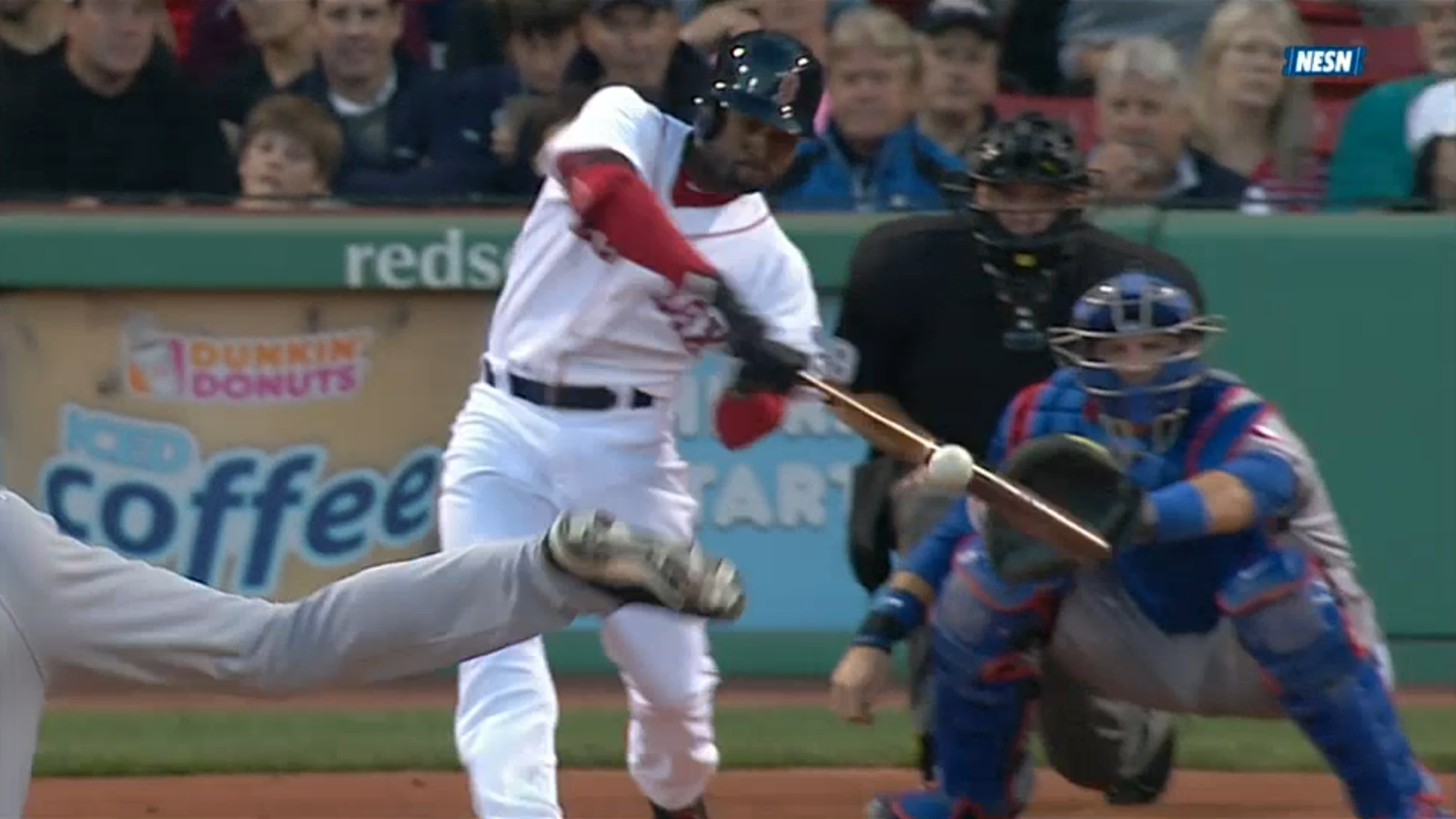 Nelson Cruz gave up his body in the fifth on Carp's blast into home team's pen. The score was already 10-2 but the right fielder made a tremendous effort to avoid the additional score.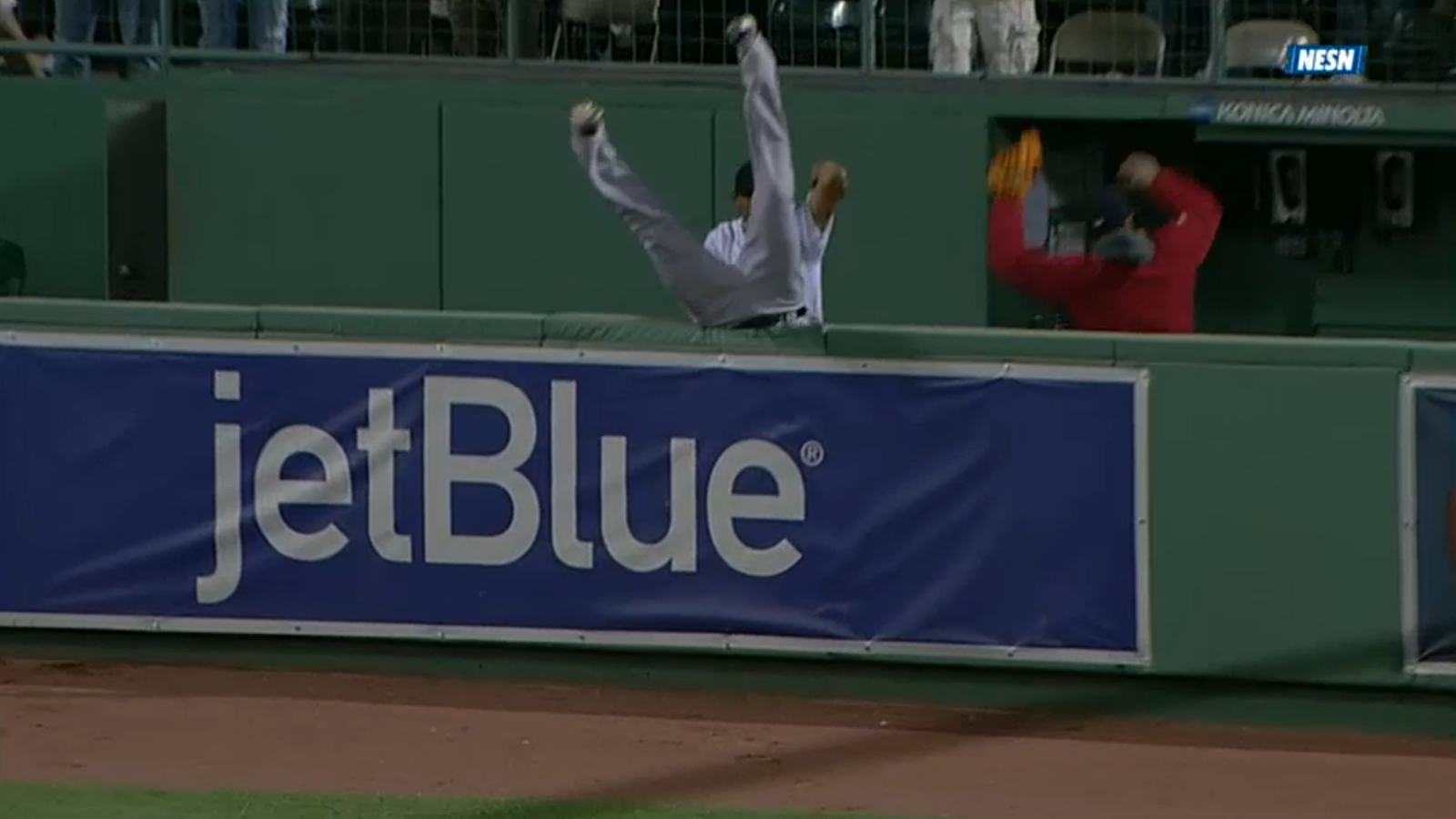 Murphy couldn't help but grin when he struck out Carp in the eighth. He and Grimm had the same number of whiffs.
And they all lived happily ever after.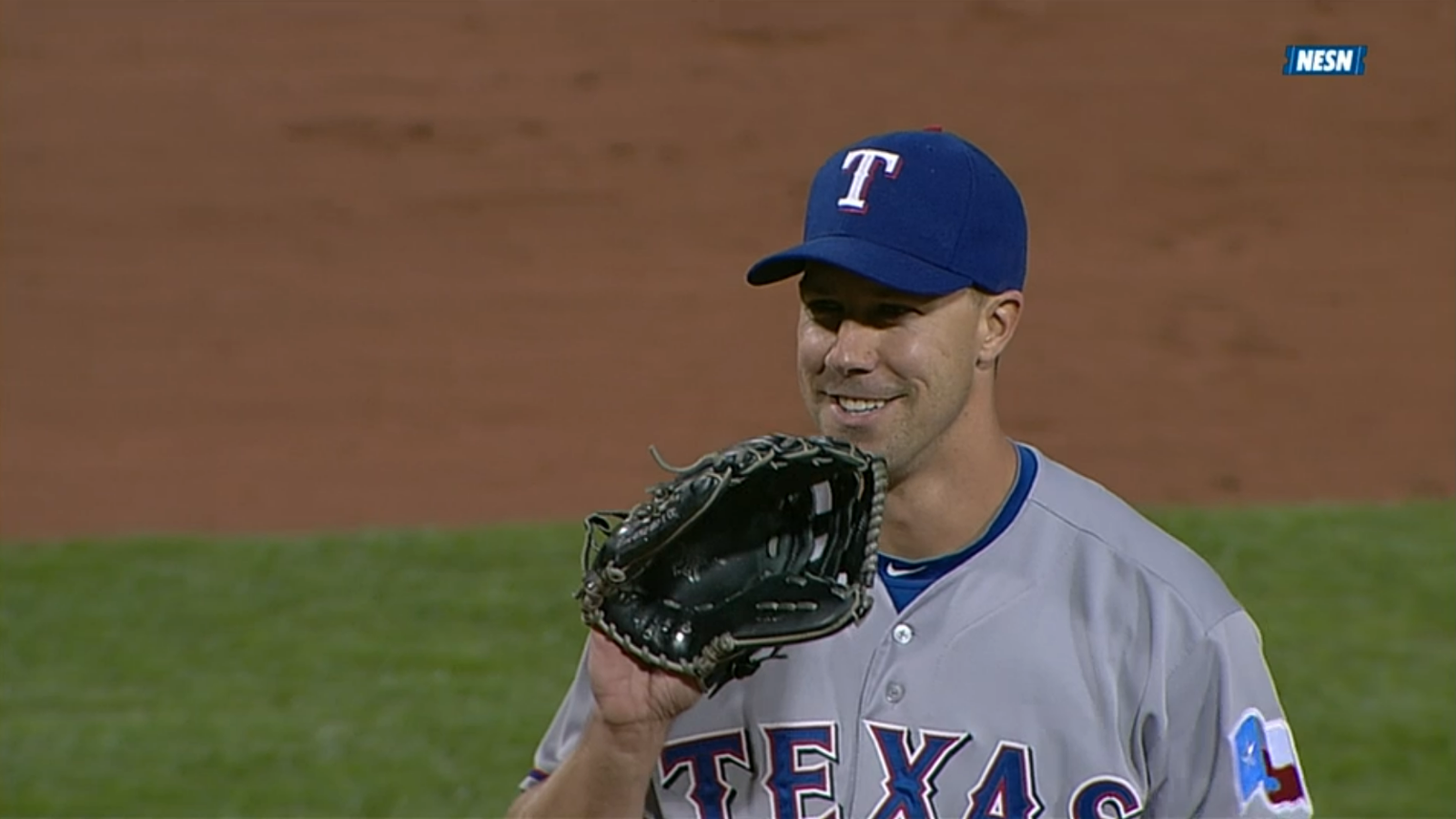 Game 59: June 4, 2013

Texas Rangers
35-22
5
L: Justin Grimm (5-4)

2B: A.J. Pierzynski (4)
HR: Jeff Baker (6), Nelson Cruz (14), Mitch Moreland (12)
Boston Red Sox
36-23

17
W: Ryan Dempster (3-6)

2B: David Ortiz (12), Jose Iglesias (6), Jarrod Saltalamacchia (15), Stephen Drew – 2 (8), Daniel Nava – 2 (10), Dustin Pedroia (17)
3B: Ortiz (1)
HR: Jackie Bradley Jr. (1), Drew (5), Mike Carp (4), Saltalamacchia (6)