Brooks Robinson joined Frank Robinson, Earl Weaver, Jim Palmer, Eddie Murray, and Cal Ripken, Jr. in bronze immortality at Camden Yards. No, he didn't put on spray tan like Mitt Romney on Univision. He has a statue in the Legends Area, surveying the surging Orioles.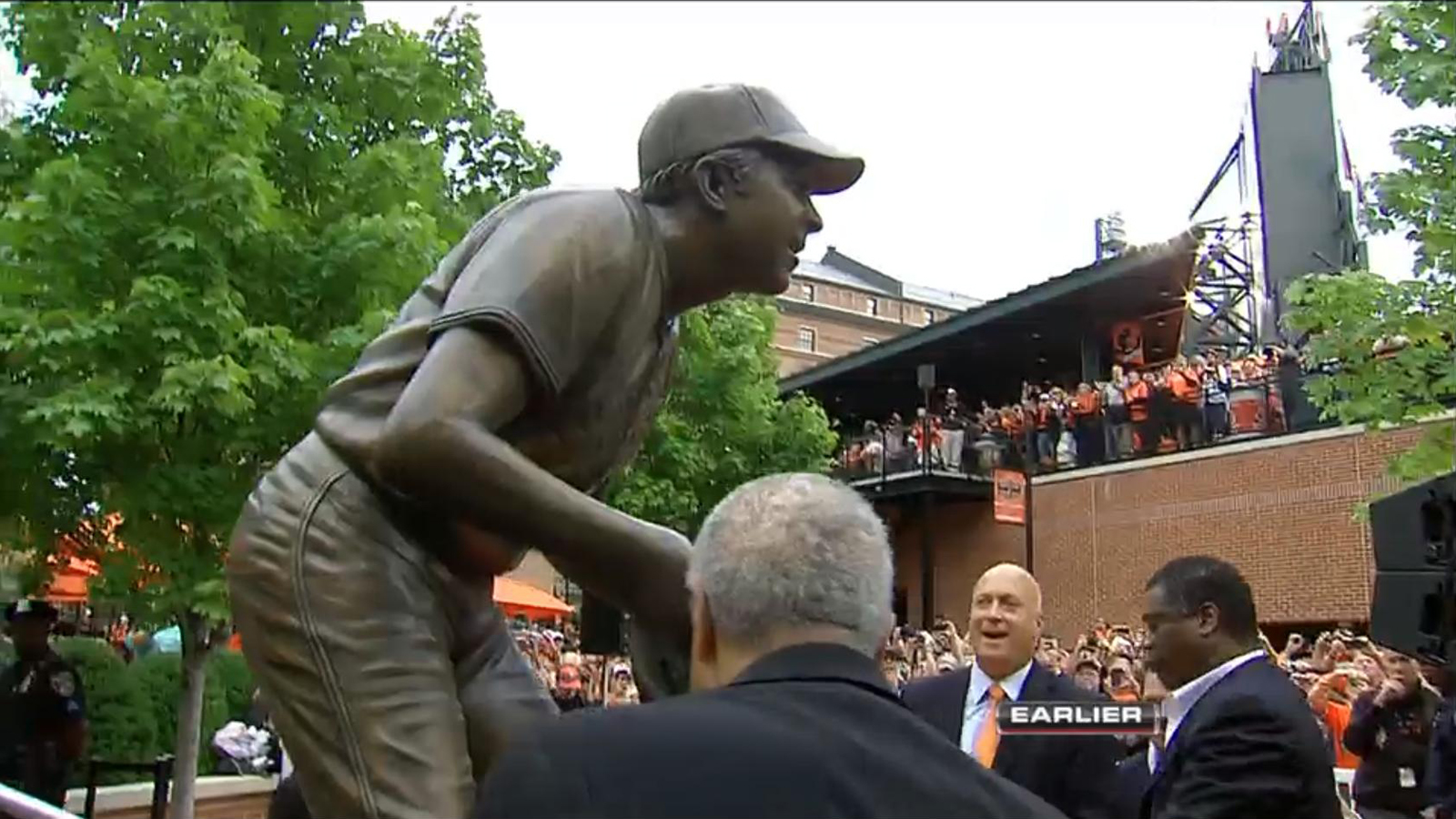 The Orioles want to win the pennant so badly they can almost taste the champagne spray. After Jarrod Saltalamacchia's two-run homer in the fifth brought the visitors to within a run Mark Reynolds went headfirst between the tarp and the wall for the final out of the inning. It was nice to see a reminder of what a hustle play looked like. Red Sox players wanting to stick around for 2013 should take note.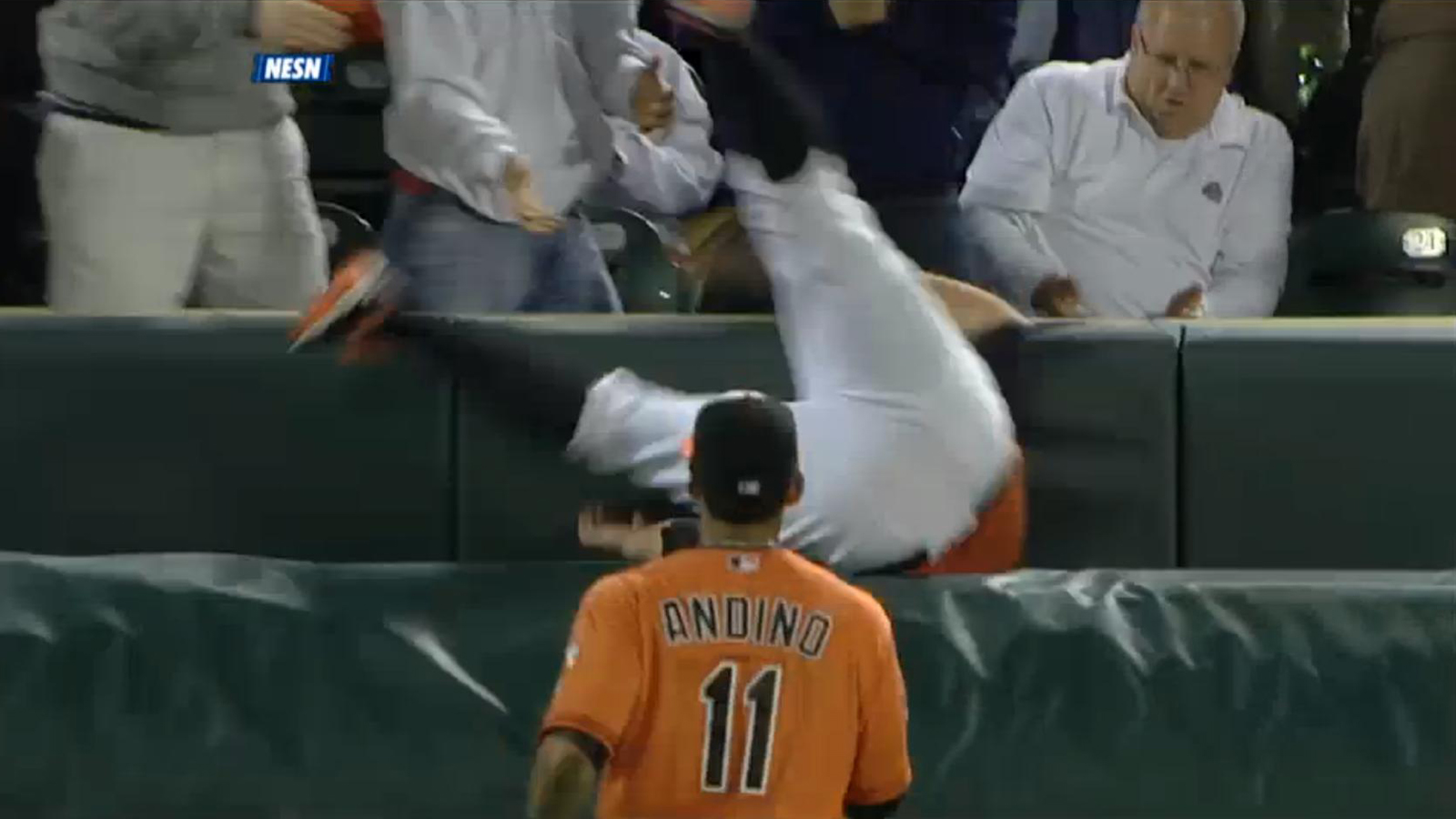 Chris Davis, who clouted his 30th home run in the fourth, hugged his manager after the shot. Somehow I can't imagine any player embracing Bobby Valentine. The victory tied the Orioles with the Yankees. In the season when Orioles legends were enshrined at their park the team on the field played with vivacity and purpose. Sadly Fenway's 100th anniversary didn't inspire its denizens the same way.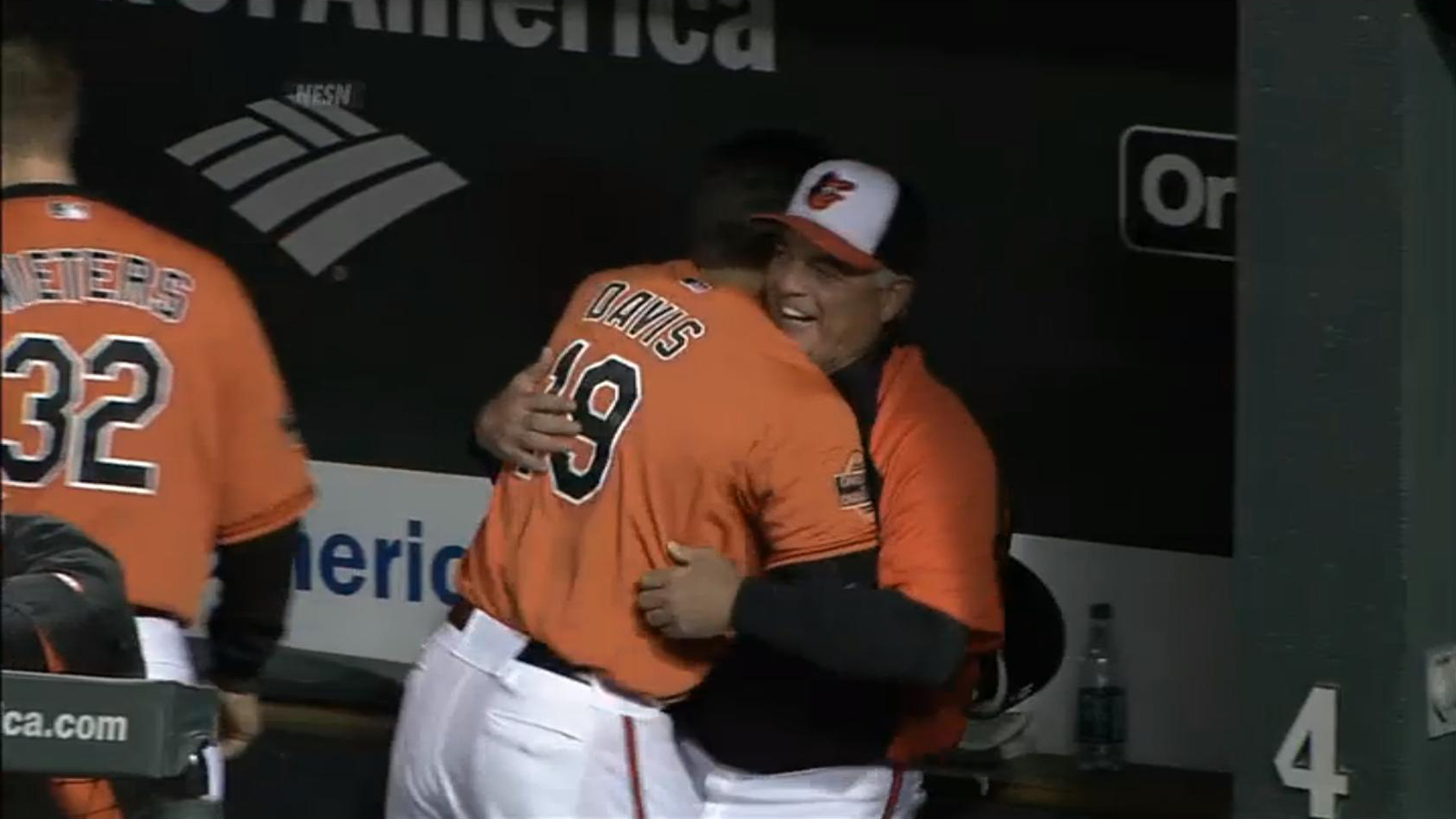 Game 158: September 29, 2012

Boston Red Sox
69-89

3

L: Felix Doubront (11-10)

HR: Jarrod Saltalamacchia (25)

Baltimore Orioles
91-67

4

BS, W: Tommy Hunter (1, 7-8)
H: Brian Matusz (3), Darren O'Day (13)
S: Jim Johnson (49)

2B: Nate McLouth (14)
HR: Chris Davis (30), Manny Machado (7)