Don Orsillo resurrected a tie of similar style to those he wore on May 4, June 11, and June 30. The retreading of similar styles reminds me of the multiple attempts to rehabilitate Andrew Miller. It seems clear by now that the sixth pick of the 2006 draft did not warrant that honor. Miller surrendered five earned runs and over five innings but surprisingly just walked two batters. It was two home runs early in the game that did him in.
A sampling of players drafted after Miller: Clayton Kershaw, Tim Lincecum, Max Scherzer, Ian Kennedy, and Daniel Bard.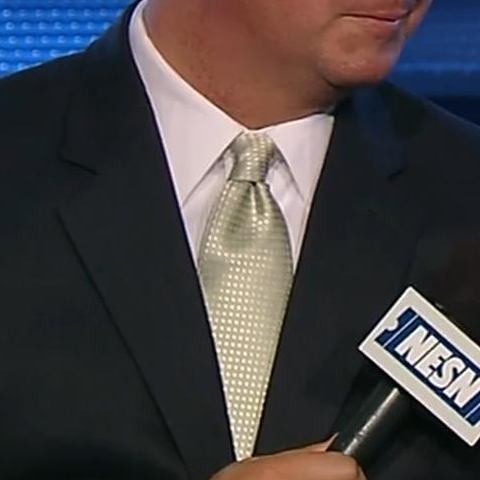 The same has been said about Ricky Romero, who was the sixth pick in the stacked 2005 amateur draft. Instead of Romero the Blue Jays could have had Troy Tulowitzki, Cameron Maybin, Andrew McCutchen, Jay Bruce, Jacoby Ellsbury, or Matt Garza.
The way the Red Sox are playing I'm beginning to wonder if they are contenders or pretenders. They have lost the last three series: Yankees, Rangers, and Blue Jays. Two of those teams will be in the playoffs. The Boston baseball squad will likely be in the postseason as well, but this spate of poor play and injuries gives one pause.
They look as lost as the smattering of fans in the hunt for Jose Bautista's foul ball to the third deck. The seventh inning hunt ended in one of them triumphantly displaying the ball in his outstretched fist. The Red Sox didn't find the win they were looking for north of the border.
Game 143: September 8, 2011

Boston Red Sox
85-58
4

L: Andrew Miller (6-3)

2B: Jacoby Ellsbury – 2 (41), Josh Reddick (17)
HR: Jason Varitek (11)

Toronto Blue Jays
72-72

7

W: Ricky Romero (14-10)
H: Casey Janssen (6)

2B: Yunel Escobar (24), David Cooper – 2 (3), Edwin Encarnacion (35), Brett Lawrie (3)
HR: J.P. Arencibia (22), Encarnacion (16), Eric Thames (10)