John Farrell is not shy with his use of challenges. After just one out in the game he asked Tom Hallion's crew to take a closer look at Mookie Betts's play at first where the center fielder was called out. The out call was reversed but the Red Sox didn't capitalize on the call as David Ortiz grounded into an inning-ending double play.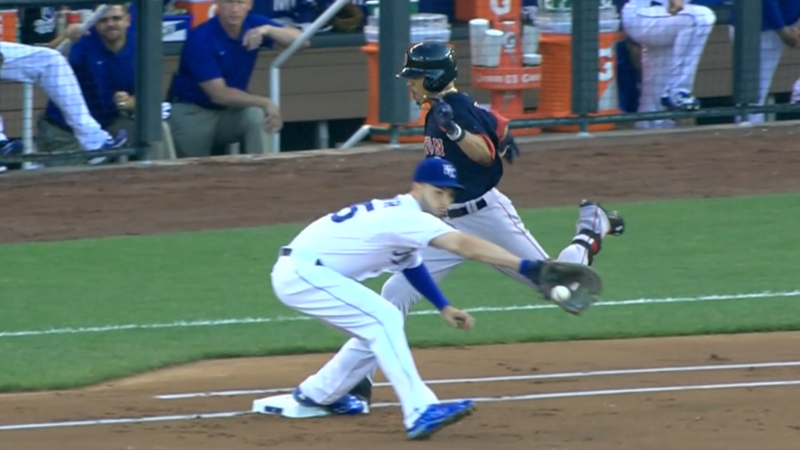 But in the second inning the Red Sox offense came alive. Mike Napoli, Blake Swihart, and Betts all drove in runs to build a five-run lead. Eduardo Rodriguez used that cushion well by holding the Royals to a single run in six and one-third inning of work.
But the Red Sox's Rodriguez wasn't the one who made baseball headlines. Instead it was New York Yankee Alex Rodriguez, who homered off Justin Verlander for his 3,000th hit. Zach Hample, the season ticket-holder who caught the milestone piece of memorabilia, said he was keeping it. Hample said he has returned the first home run balls of Mike Trout and Didi Gregorious but that "this is something more special."
If Trout continues the path he is blazing, perhaps Hample will regret giving up that particular ball.
Even though Major League Baseball cancelled more than 60 million votes the Royals still reign supreme in the All-Star roster voting. The only non-Kansas City squad member on the roster? Mike Trout.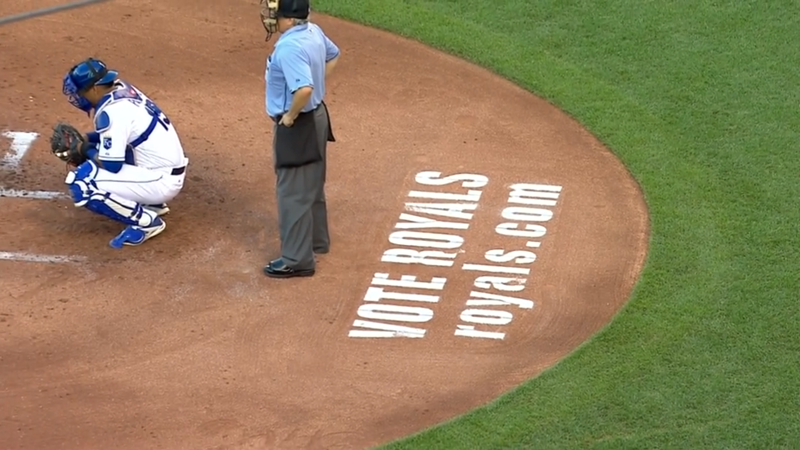 With the Red Sox seemingly on a roll, perhaps Don Orsillo and Jerry Remy might have to break out the Wally doll mojo every game. Or maybe Orsillo needs to keep on expanding his Dontourage.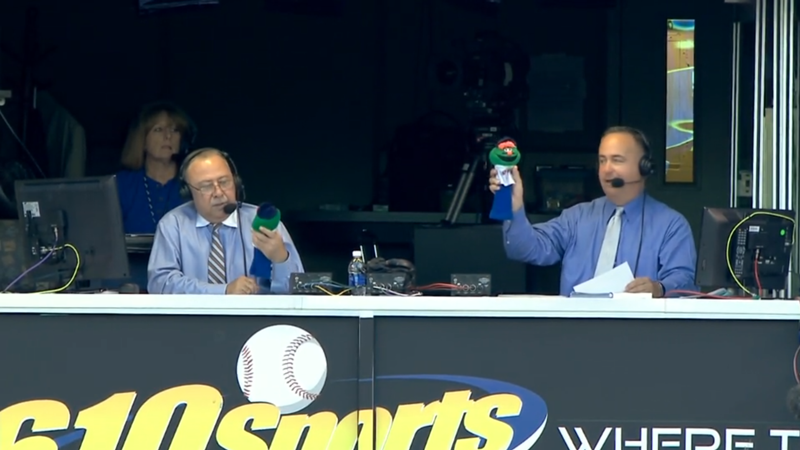 Game 69: June 19, 2015

Boston Red Sox
30-39
7
W: Eduardo Rodriguez (3-1)
2B: Pablo Sandoval (11), Blake Swihart (6), Mike Napoli (9)
HR: Hanley Ramirez (14)
Kansas City Royals
38-26
3
L: Shelby Miller (5-3)
2B: Omar Infante (14), Alcides Escobar (12), Christian Colon (4), Mike Moustakas (13)
HR: Eric Hosmer (8)