Few players remain as annoying after they leave the Yankees. Russell Martin is such an exception. In the eleventh the Blue Jays backstop clobbered Matt Barnes's fastball. It found the Monster seats to give Toronto a 5-4 lead.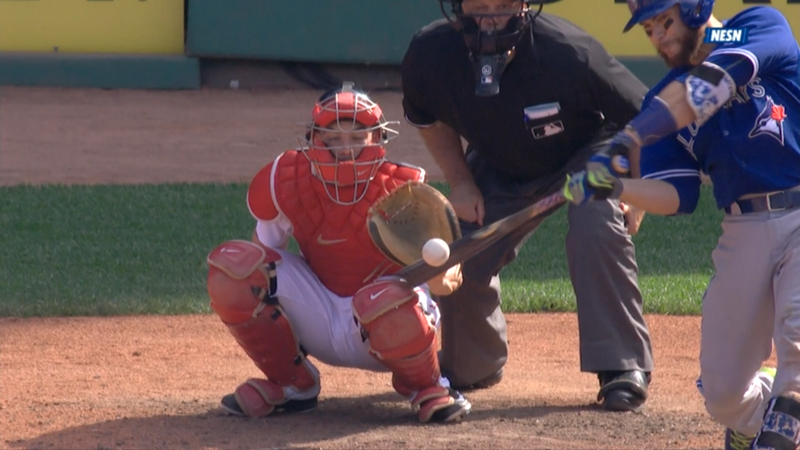 In the bottom of the eleventh the Red Sox were once again stifled by Brett Cecil. The Boston squad couldn't score late and failed to score early. Rusney Castillo had a home run robbed by Jose Bautista in the third inning.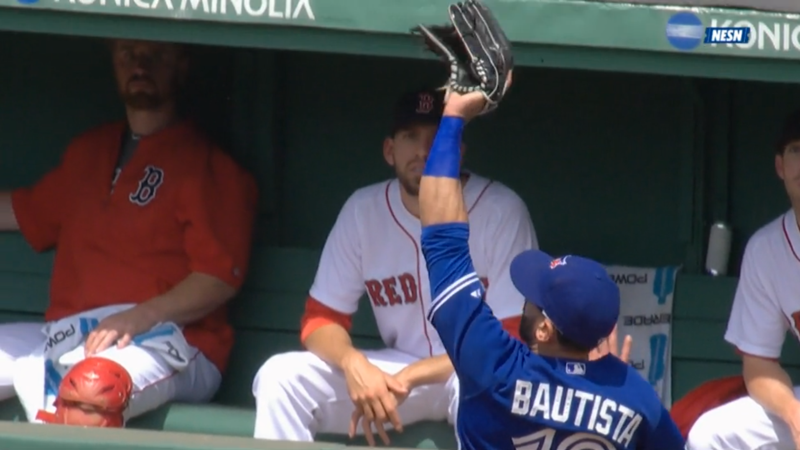 Despite the loss there are signs of life in the Red Sox lineup. David Ortiz came through in the sixth with a game-tying solo home run. Pablo Sandoval went 2-for-3 with two RBIs. If the time off helped this duo perhaps Mike Napoli will return rejuvenated.
R.A. Dickey didn't notch the win but his team extended their winning streak to 10 games. He communed with the only other knuckleballer in the major leagues, Steven Wright, before the game. The language knuckleballers speak to one another, it must rarer than Parseltongue.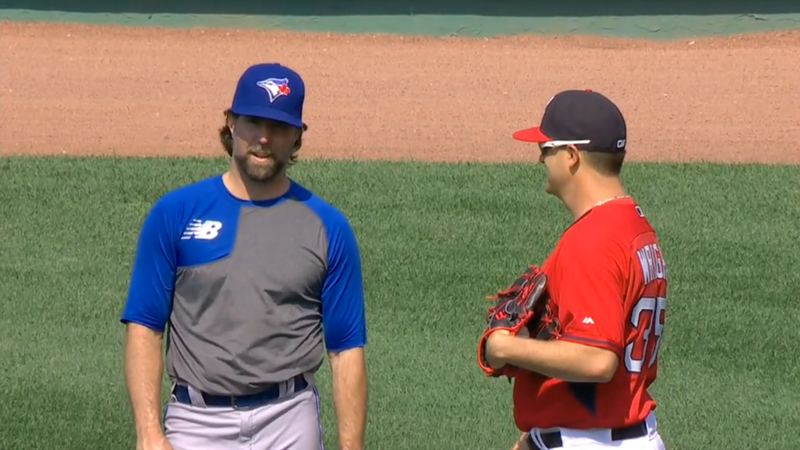 Game 63: June 13, 2015

Toronto Blue Jays
33-30
5
W: Aaron Loup (2-3)
S: Brett Cecil (4)
HR: Russell Martin (10)
Boston Red Sox
27-36
4
L: Matt Barnes (2-2)
2B: Pablo Sandoval (7), Alejandro De Aza (5)
HR: David Ortiz (8)