Rusney Castillo was pivotal to this game. Defensively he robbed Aaron Hicks of a home run in the top of the eighth inning.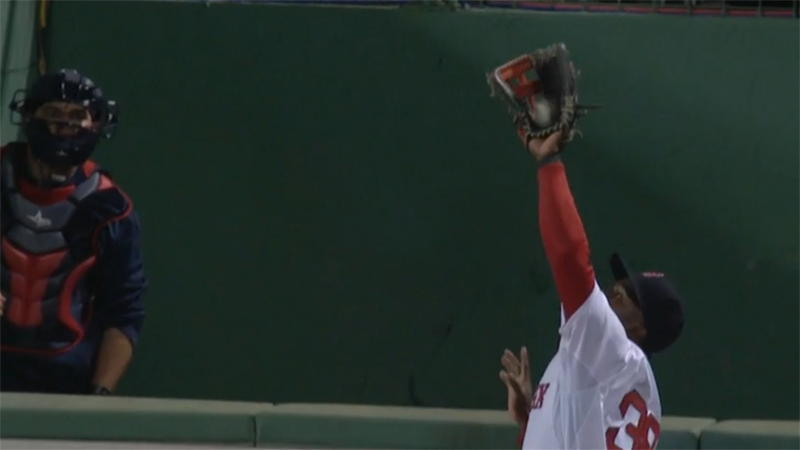 In the seventh with two outs Xander Bogaerts ricocheted the ball high off the wall below the flagpole in center field, just missing a home run. Sandy Leon worked a five-pitch walk off Mike Pelfrey. Castillo followed with a gutshot single that plated the only run of the game.
Clay Buchholz continued his post-haircut excellence. The slim starter went eight innings giving up just three hits and two walks while striking out eight.
In sync with Buchholz's jersey number Koji Uehara took over in the ninth to tally his 11th save. Uehara allowed a walk to Trevor Plouffe with two out but induced a fly ball to center for the final out.
Game 52: June 2, 2015

Minnesota Twins
30-20
0
L: Mike Pelfrey (4-2)
No extra base hits
Boston Red Sox
23-29
1
W: Clay Buchholz (3-6)
S: Koji Uehara (11)
2B: Mike Napoli (6), Xander Bogaerts (6)