Eduardo Rodriguez had another successful start: six innings pitched, three hits, three walks, and seven strikeouts. But the Red Sox batters were 0-for-8 with runners in scoring position for a total of nine strandings as a team. Even more frustrating was that the Orioles' only run came on Matt Barnes's wild pitch in the seventh.
But Rodriguez has been a revelation on the mound, one of the few bright spots in a dismal season.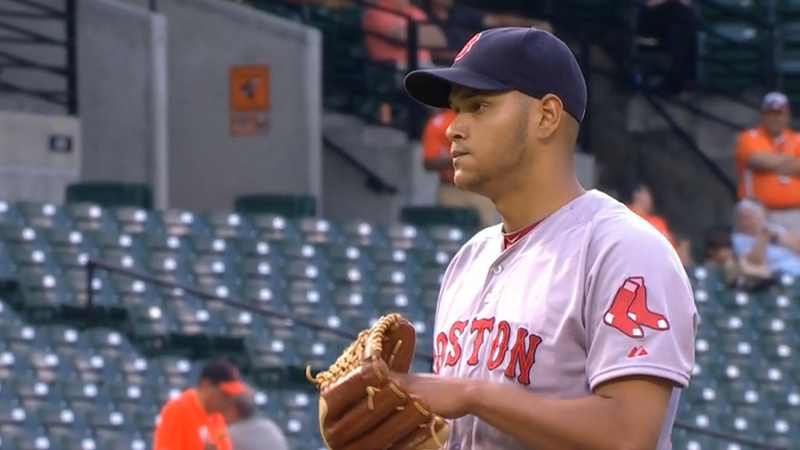 Hanley Ramirez has had his ups and downs but is one of the few offensive standouts. When he went down writhing in agony in the third inning after a foul ball ricocheted against the inside of his left knee it looked like he could be done for the season. But he stayed in the box to work a walk before leaving the game.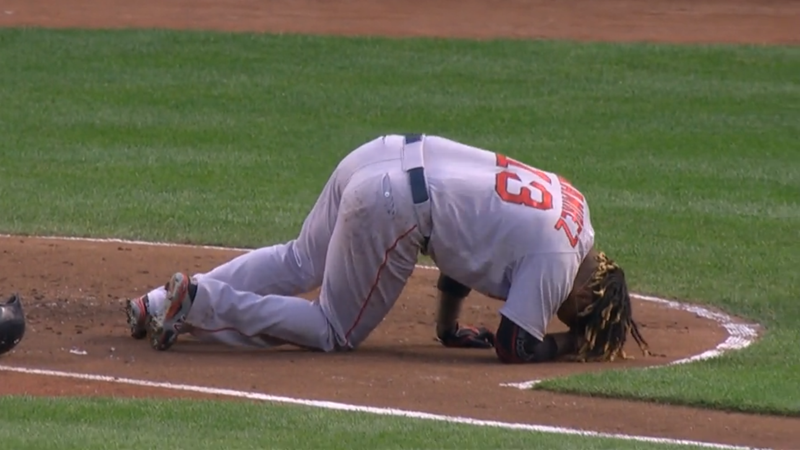 Dustin Pedroia's head was inches away from colliding with Chaz Roe's 90 MPH fastball. The ball grazed Pedroia's hand instead of his head but Buck Showalter thought the ball didn't touch the batter. Pedroia didn't shake his opposite hand a la Eric Sogard to convince Jeff Nelson. Even if the replay didn't confirm that Pedroia was grazed by the ball I'd give him first base just for cheating serious injury as he did with his superior reflexes.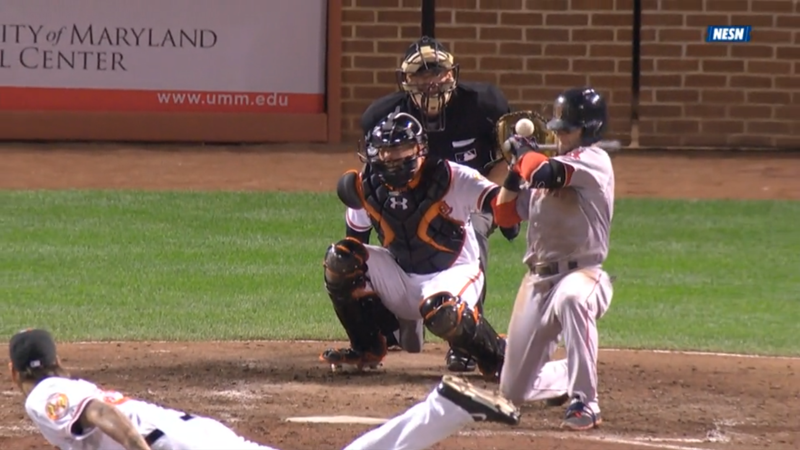 Game 59: June 9, 2015

Boston Red Sox
27-32
0
L: Matt Barnes (2-1)
2B: Brock Holt (10), Blake Swihart (5)
Baltimore Orioles
27-30
1
W: Chaz Roe (1-0)
S: Zach Britton (16)
2B: Steve Pearce (2)