In this season so far it has taken the Red Sox multiple games to accumulate seven runs. That they did so late in a game down by four runs is remarkable. But which Red Sox team will prevail in the coming months? The team that struggles to string together hits or the squad that explodes for a touchdown in a single frame?
Rusney Castillo kicked off the eighth with a four-bagger into the Monster seats. It was his first home run in 2015. At least the local nine wouldn't be shut out at Fenway.
Bob Melvin pulled Kendall Graveman in favor of Evan Scribner. Scribner relinquished a string of three singles, failing to get an out. The Red Sox winnowed the lead to two runs and had three outs to work with.
Drew Pomeranz secured an out but it was a sacrifice fly off David Ortiz's bat that narrowed the gap to a single run. Melvin reached into his bullpen again and summoned Tyler Clippard. Mike Napoli worked the count full but struck out swinging.
Pablo Sandoval's respite seemed to help him. The third baseman kept the rally alive with a liner to left. Mookie Betts pinch ran for Sandoval and represented the go-ahead run.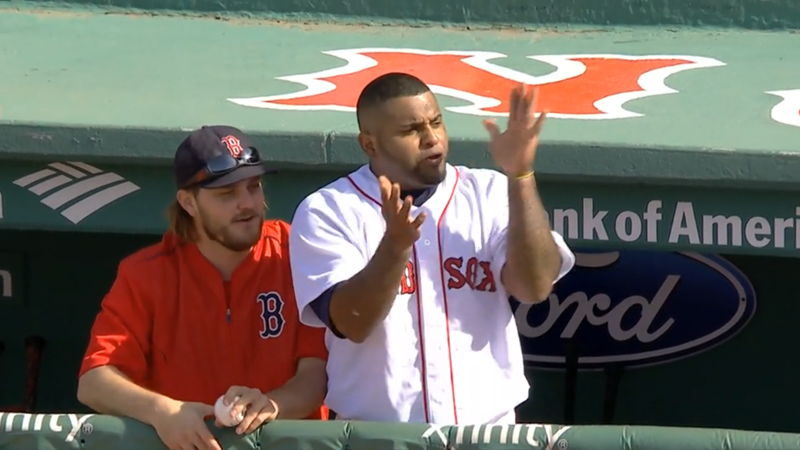 Xander Bogaerts was more than happy to drive in the tying and go-ahead scores with his wall-dinging double.
Alejandro De Aza tallied his first RBI in a Red Sox uniform. Castillo capped the frame with a line drive to left that had De Aza celebrating his first run for Boston.
Perhaps the batters were inspired to support Steven Wright. The knuckleballer lost his starting job to Joe Kelly but improved his record to 3-2 out of the bullpen.
I had what was a rare feeling in 2015 so far. This little girl sums up my feelings about this series sweep.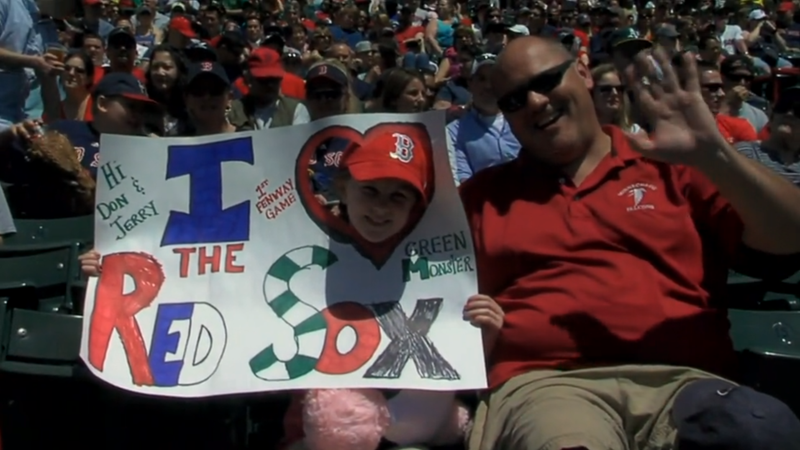 Game 58: June 7, 2015

Oakland Athletics
23-36
4
H: Drew Pomeranz (1)
BS, L: Tyler Clippart (2, 0-3)
2B: Mark Canha – 2 (6), Josh Reddick (9), Josh Phegley – 2 (5)
Boston Red Sox
27-31
7
W: Steven Wright (3-2)
S: Tommy Layne (1)
2B: Hanley Ramirez (5), Sandy Leon (1), Xander Bogaerts (8)
HR: Rusney Castillo (1)