I don't think these Blue Jays fans are still upset that John Farrell abandoned them.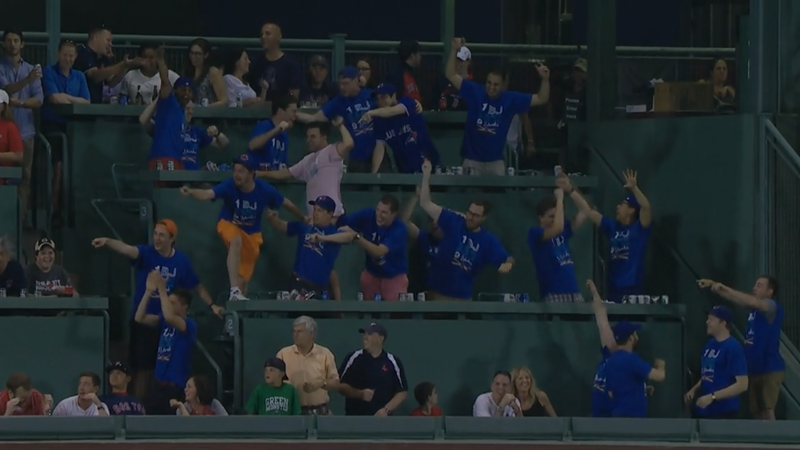 As the horror in the seventh inning unfurled Farrell tried to bring in pitchers to preserve Joe Kelly's 8-4 lead. Matt Barnes, Junichi Tazawa, and Tommy Layne all failed; they saw the entire Toronto lineup and all nine batters scored to give the visitors a 13-8 advantage. Perhaps Justin Smoak's two-run homer snapped Layne out of his stupor as he managed to get three outs to mercifully end the inning.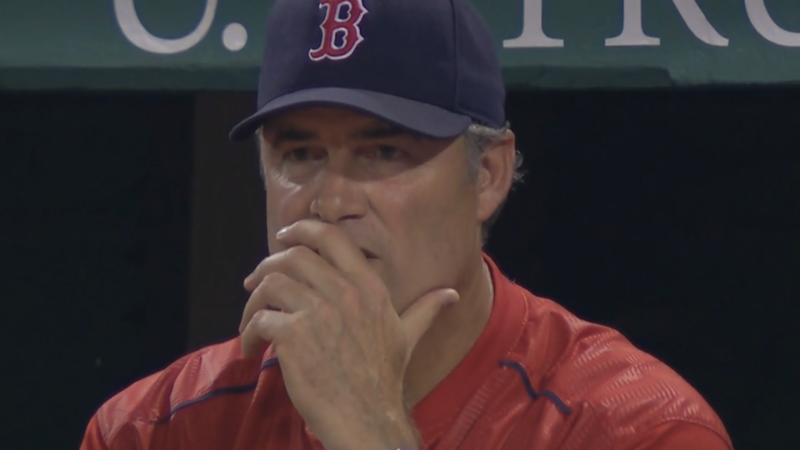 The Boston Globe's Eric Wilbur suggested that Farrell is at fault for the team's poor performance. "Turns out the Red Sox aren't only missing clutch hitting in their clubhouse," opined Wilbur. "They're clearly also lacking any semblance of backbone from their manager. The manager needs to go. That's now more clear than ever."
Michael Silverman from the Boston Herald fired back with his own thoughts. Farrell not responding in kind to Wade Miley's outburst was not an example of a lack of spine but presence of mind, according to Silverman. "That Farrell did not escalate the Miley episode by returning the pitcher's fire-and-brimstone act with equal ferocity in the sight of the TV cameras is the sign of a manager in control of his faculties," wrote Silverman.
Since you can't fire the players the Red Sox may eventually have no option but to jettison Farrell. But even Connie Mack couldn't have coaxed a win out of a team that gives up nine runs in a frame.
Game 62: June 12, 2015

Toronto Blue Jays
32-30
13
W: Steve Delabar (2-0)
S: Brett Cecil (3)
2B: Ryan Goins – 2 (7)
3B: Justin Smoak (1)
HR: Smoak (5)
Boston Red Sox
27-35
10
BS, L: Junichi Tazawa (1, 0-2)
2B: Xander Bogaerts (9), Rusney Castillo (1)
HR: Pablo Sandoval (6), Mookie Betts (6), Dustin Pedroia (9)